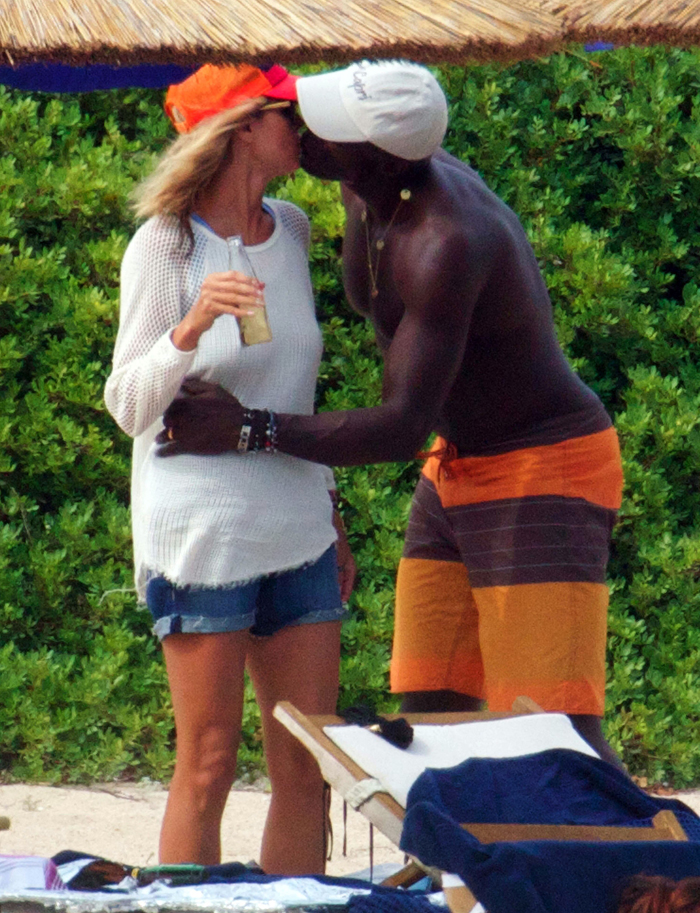 Just for reference's sake, I decided to illustrate this story with a few photos of Seal and Heidi smooching for the cameras while on vacation last August in Porto Cervo, Sardinia. Either things went south very quickly in that marriage (remember, they filed for divorce in January), or they were faking it at that point. Heidi must really like Sardinia though since she just took another vacation there, which resulted in bikini Twitpics and a set of photos that revealed she's very friendly with her bodyguard.
Then came the public declaration from Seal that, in no uncertain terms, Heidi was banging her bodyguard while they were married ("I would have preferred that Heidi would have shown a little more class and at least wait until we separated first before deciding to fornicate with the help"). And then he also stated that this infidelity was the true reason for their divorce ("I guess you all now have the answer that you've been waiting for for the past seven months). It seems like he was making his true feelings known, right? Well then came the obligatory denial from Seal's camp, sort of an "I didn't really mean to make anyone believe she was banging the help even though that's what I said." Whatever. At this point, I'm sort of disgusted with not only Seal but Heidi as well since she thinks that because Seal is dating chicks, he shouldn't receive joint custody of their kids. Never mind that she's free to date her bodyguard, right? Well now Heidi has spoken too, and she's at least trying to keep it classy right now: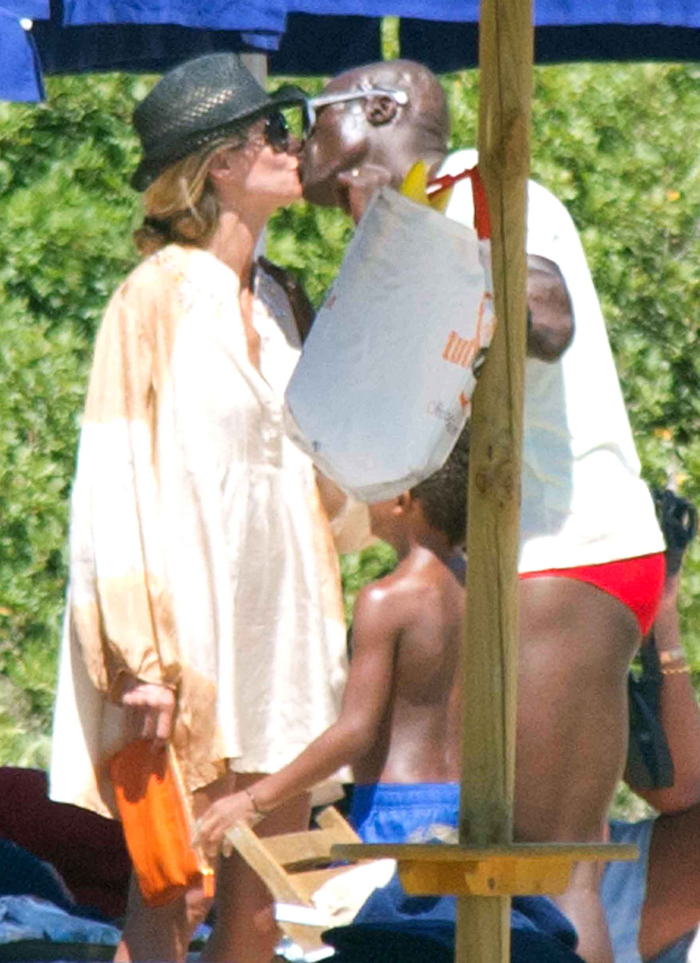 It's Heidi Klum's turn to speak.

Three days after her soon-to-be ex-husband, Seal, 49, commented on her rumored relationship with bodyguard Martin Kristen, the Project Runway host issued a statement of her own.

"I cherish all of the great memories Seal and I created together over the years. Our separation was based on issues between the two of us," Klum, 39, tells Us Weekly. "Seal has moved on and so have I. My priority has and continues to be protecting and providing for our children."

A source previously told Us Seal felt ambushed by TMZ while leaving an airport August 31. When TMZ asked Seal to share his thoughts on Klum's recent vacation in Sardinia with Kristen, he said he "would have preferred Heidi show a little bit more class and at least wait until we separated first before deciding to fornicate with the help, as it were."

Klum's rep denied any infidelity on her client's behalf, and Seal's rep later told Us his words were misconstrued. "Seal would like to clarify that he was not implying his wife was cheating while they were together, but he was merely pointing out that their separation and divorce were not final and they are still legally married."
[From Us Weekly]
From Heidi's words ("Seal has moved on and so have I"), I gather that she's delivering an indirect confirmation that both she and Seal have been dating other people since their separation. I also assume that she means that she is currently dating her bodyguard and that she probably had a discussion with Seal that resulted in him delivering his "clarification" about his speech to TMZ a few days ago. We know what he really meant though, and regardless of whether Seal was just blowing off steam or being intentionally nasty, he really should of kept his mouth shut on the matter. After all, Seal and Heidi's kids are going to read that stuff someday.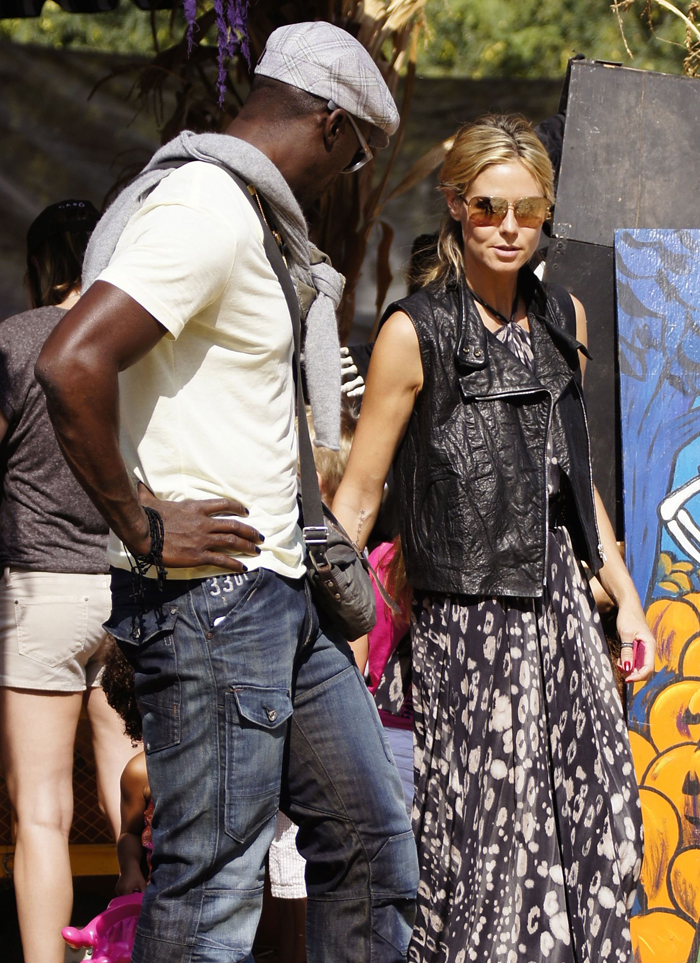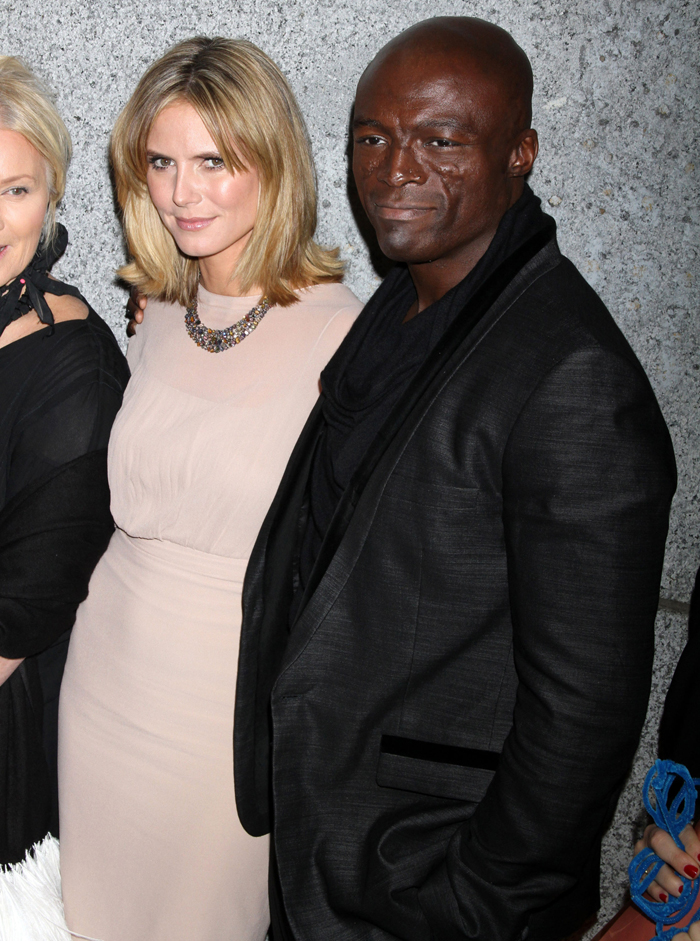 Photos courtesy of Fame/Flynet