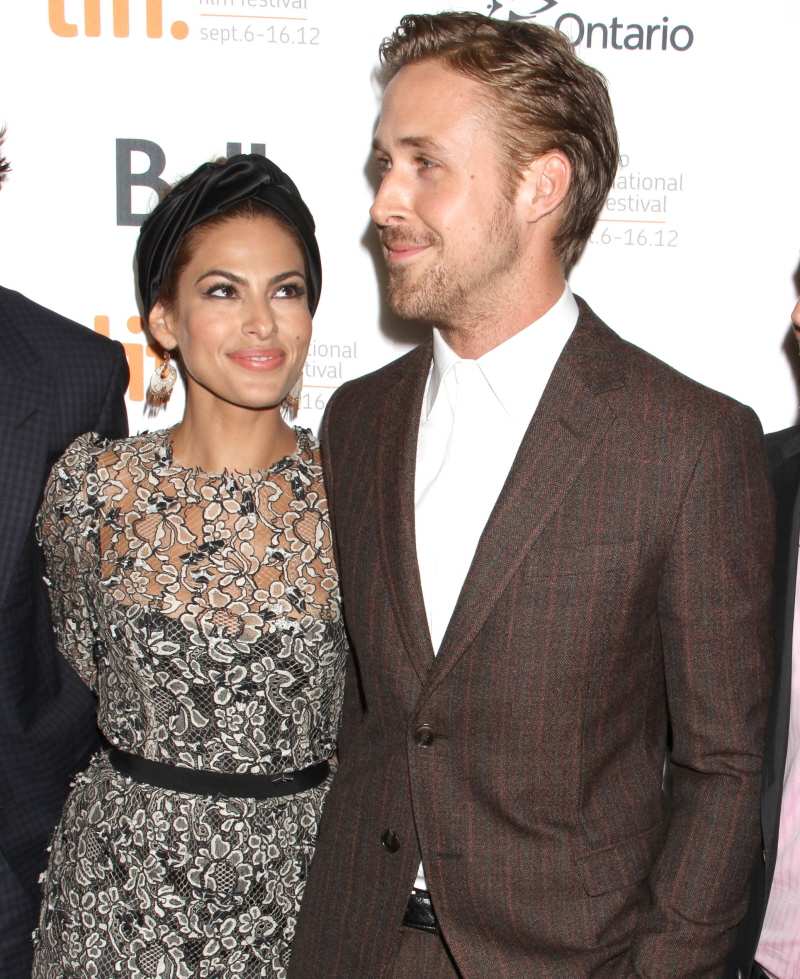 I think we're supposed to believe that Ryan Gosling and Eva Mendes' tuban-y, coupled-up appearance at the Toronto Film Festival last weekend was supposed to indicate their steady, completely solid relationship. I have my doubts. I mean, I believe they're together and that their relationship is for real. But I'm not so sure if this is going to last a lot longer. Will Eva and Ryan still be together at this time next year? Think about that.
Anyway, in lieu of endlessly reporting stories about the demise of Mendling (Gosdes?), the tabloids seem to insist on forcing all of us to believe that Ryan & Eva are 4-Eva and Eva is the one with commitment issues and Ryan is the one who adores her and wants to be married, like, yesterday. If the relationship was really like that, why did Eva have to follow Ryan to Thailand to keep an eye on The Gosdong, you know? Anyway, as we already heard a few weeks ago, Ryan allegedly feels that babies should always, always come after marriage, so if Eva wants his Gos-seed, she better put a ring on it:
Wedding bells are finally set to ring for Eva Mendes after Ryan Gosling won a hard-fought campaign to get the marriage-shy sexpot to settle down and start a family. A year into their romance, Ryan has begun shopping for an engagement ring for his 38-year-old lady love, who has long insisted she's not the marrying kind, say insiders.

"Ryan is head over heels in love with Eva, and he wants to have a life with her – including children," divulged a friend. But Eva had always wanted to maintain her independence, until she began to hear her biological clock ticking. She's long yearned to start a family, and even investigated adoption two years ago, disclosed an insider.

"Ryan wants children too, but also believes in marriage and youngsters growing up knowing mommy and daddy are committed to each other," said the insider.

"It's something Eva has balked at in the past, but Ryan has a charming way of helping her see a different kind of future. She's getting on board with the idea of marriage."

Gosling is "now confident that when he pops the question, Eva will say yes," added the friend. "They are likely to announce their engagement in October, followed by a summer wedding."
[From The Enquirer, print edition]
If Ryan does propose to Eva, I suspect there will be an epic meltdown of Gosloonies, and it will be pretty funny. So I kind of want to see the engagement happen just so I can see some of Ryan's Hey Girls getting all huffy and bitchy ("I hate her and her stupid Gosling-banging turban," I imagine one would write). What I really suspect… well, I've said it before. If Eva really is into it, and she wants to stay all official and loved-up with Ryan, I think she's going to get pregnant, with or without a ring. I just think the chances are good that we'll see a Gosbaby bump before we see Eva with an engagement ring. That's just my theory, I could be wrong.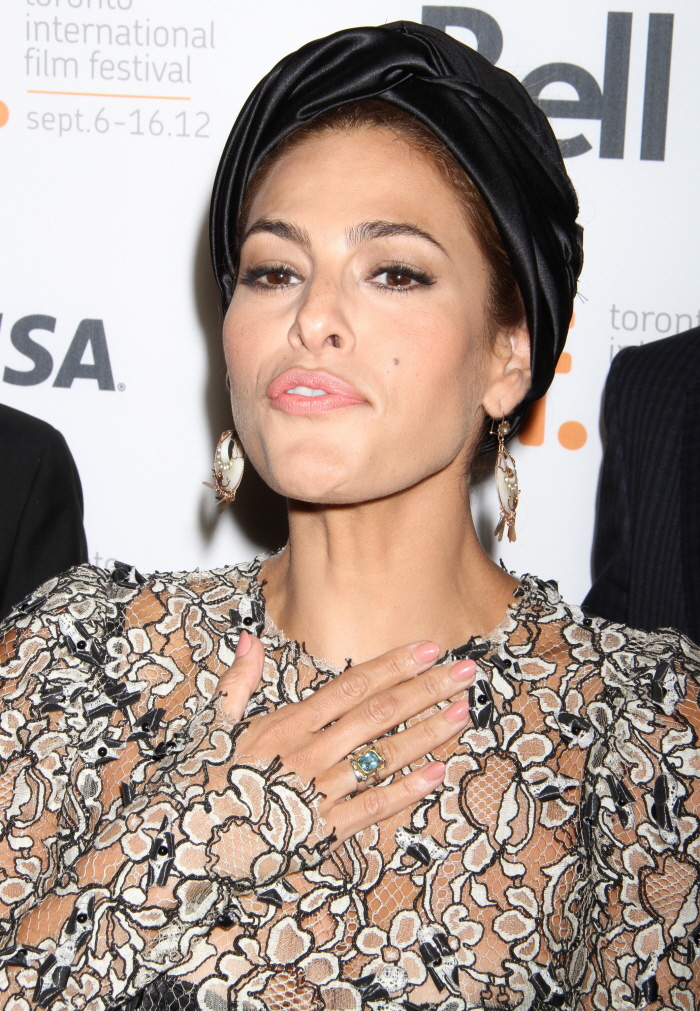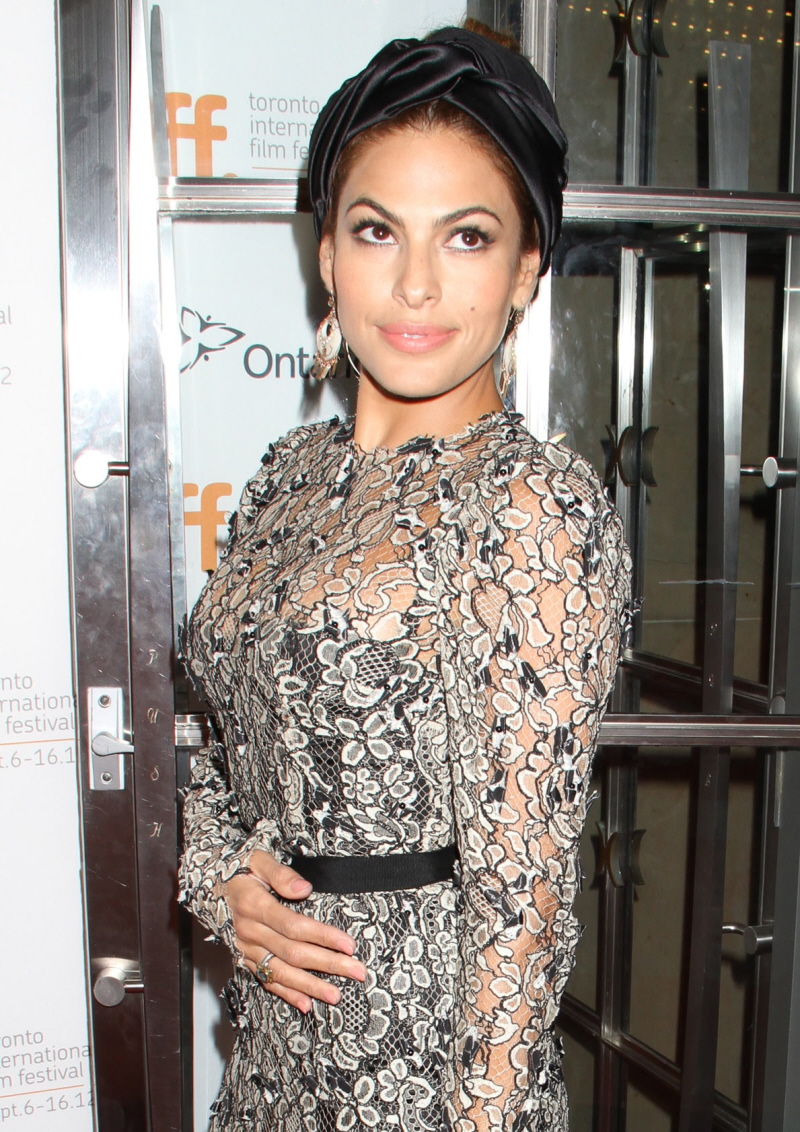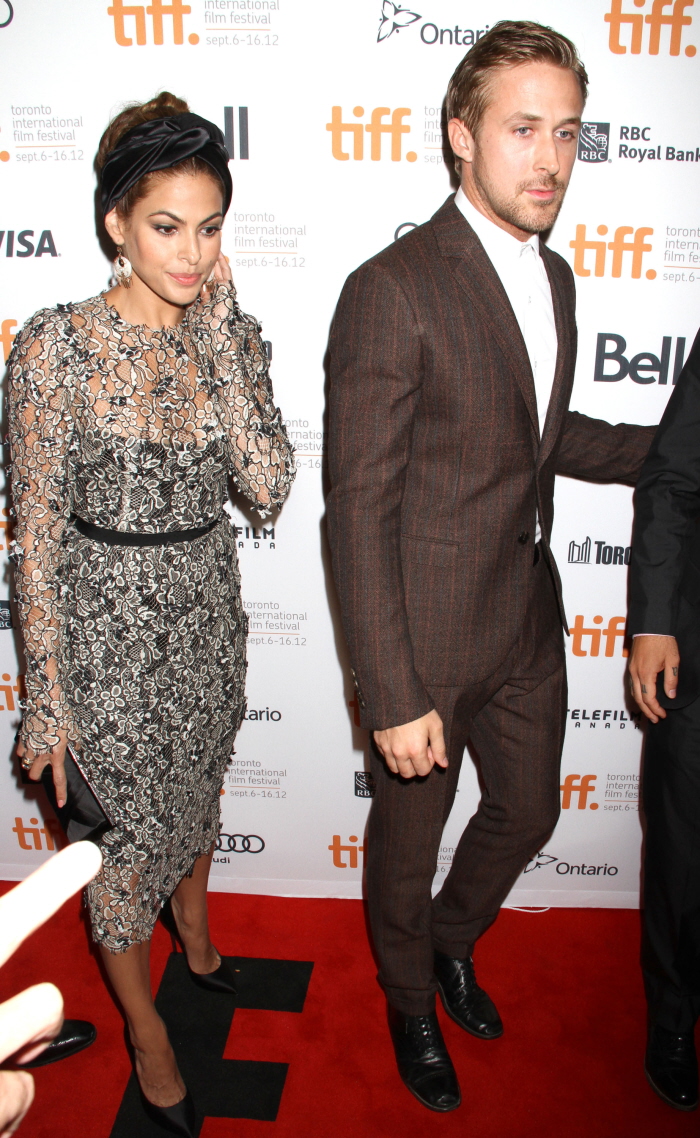 Photos courtesy of Fame/Flynet.