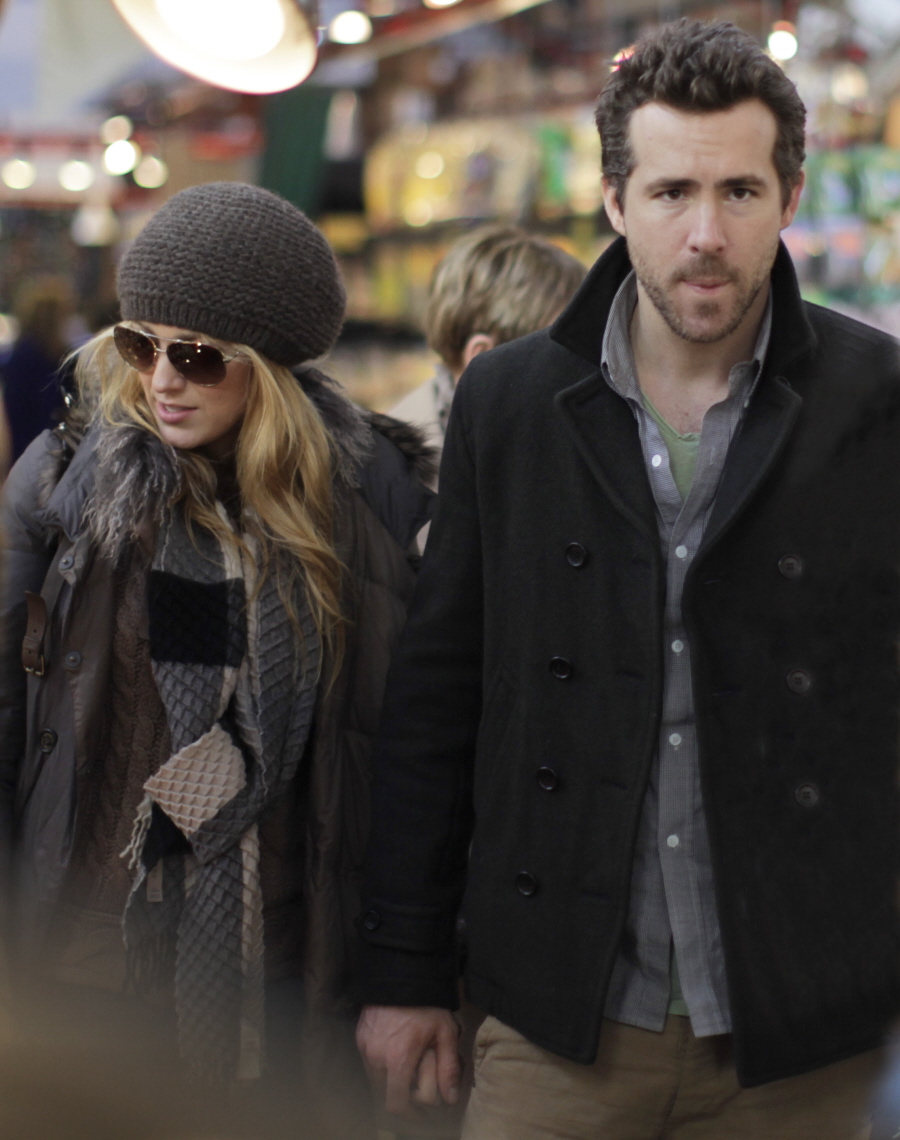 In case you missed it yesterday, I ended up updating that story about Blake and her phantom baby bump. Page Six had a source who claimed that Blake was eating more than usual on the set of Gossip Girl, and that she was "glowing"… which obviously means BABY. Blake's rep shut it down hard and fast, telling Gossip Cop that the Page Six story was "completely untrue" within hours of Page Six's publication. So, what does that mean? Blake isn't selling you babies. Yet. She's selling you the ideas of babies, because she's so young and fertile and she'll get pregnant soon, but right now she's just so crazy in-love and baking and food and BABIES! It's a circular argument, you see? Anyway, Us Weekly managed to get a "tip" on how Ryan Reynolds loves the crap out of Blake's happy-homemaker routine.
In Ryan Reynolds' eyes — okay, in most guys' eyes — Blake Lively is the total package.

The low-key duo and Green Lantern costars — who tied the knot in an intimate, top-secret Charleston, SC ceremony September 9 — first bonded during quiet date nights at Lively's NYC apartment, where the actress showed off her culinary prowess. ("I love, love to bake!" Lively told Us Weekly last year.)

"Ryan loves the comfort Blake provides," an insider tells Us. "It's like, 'You were on the cover of Vogue and you want to cook me dinner? Yes, please!'"

Echoes another source, "They are ridiculously in love."

On Thursday, Lively, 25, headed back to work on the set of Gossip Girl in NYC, where two things were noticeably absent — her wedding ring, and that baby bump everyone has been on the lookout for.

That morning, her rep slammed a report in The New York Post's Page Six that the actress and Reynolds, 35, are expecting, calling the rumors "completely untrue."

Though she's not pregnant now, kids might not be too far off for the head-over-heels newlyweds.

"I've always wanted a big family," Lively told the October issue of Allure. "Oh, I'd love 30 [children] if I could."
Here's the thing – I think this is probably true. We can debate whether or not Blake's happy-homemaker routine is for real, but I have no doubt that Ryan enjoys the way Blake is (or how she acts around him), and she must seem worlds more stable than Scarlett Johansson.
I've been actively avoiding using ScarJo's name in all of these Blake and Ryan posts, but this Us Weekly story is ABOUT ScarJo and how Blake is so much better for Ryan than ScarJo. And that gives me mixed feelings, like I actually feel sympathetic towards ScarJo (who really doesn't NEED my sympathy). For one, Scarlett was really young when she got together with Ryan. I'm not infantilizing her, I'm just saying… I think she was trying on the "wife/partner in a serious relationship" persona, and I've always felt like Scarlett got tired of playing that role pretty quickly, and her real personality came out. I think Ryan sees himself as a stable, conservative (conservative meaning "not crazy, not a womanizer") dude who wants a family, and women that date him tend to tailor their personalities to fit with that. ScarJo couldn't keep up the façade. As for Blake… either it's not a façade and this is what she's really like, or she'll outgrow this happy-homemaker phase in a few years too.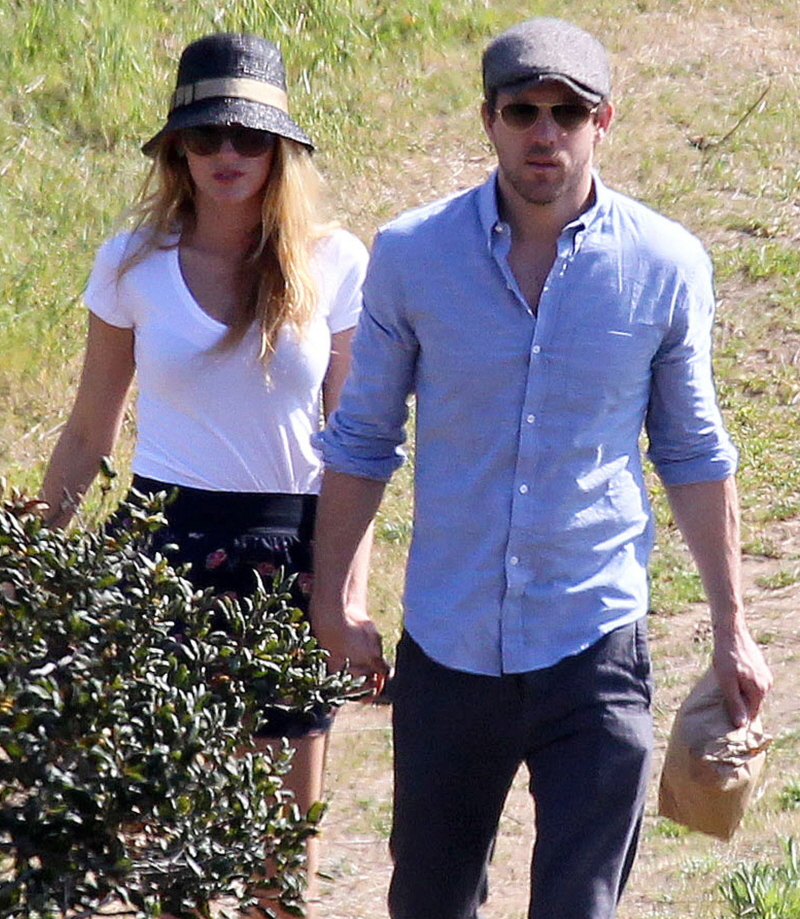 Here are Blake's Gucci ads again, just because how do we know that this marriage isn't just some promotional scam for Gucci? HOW?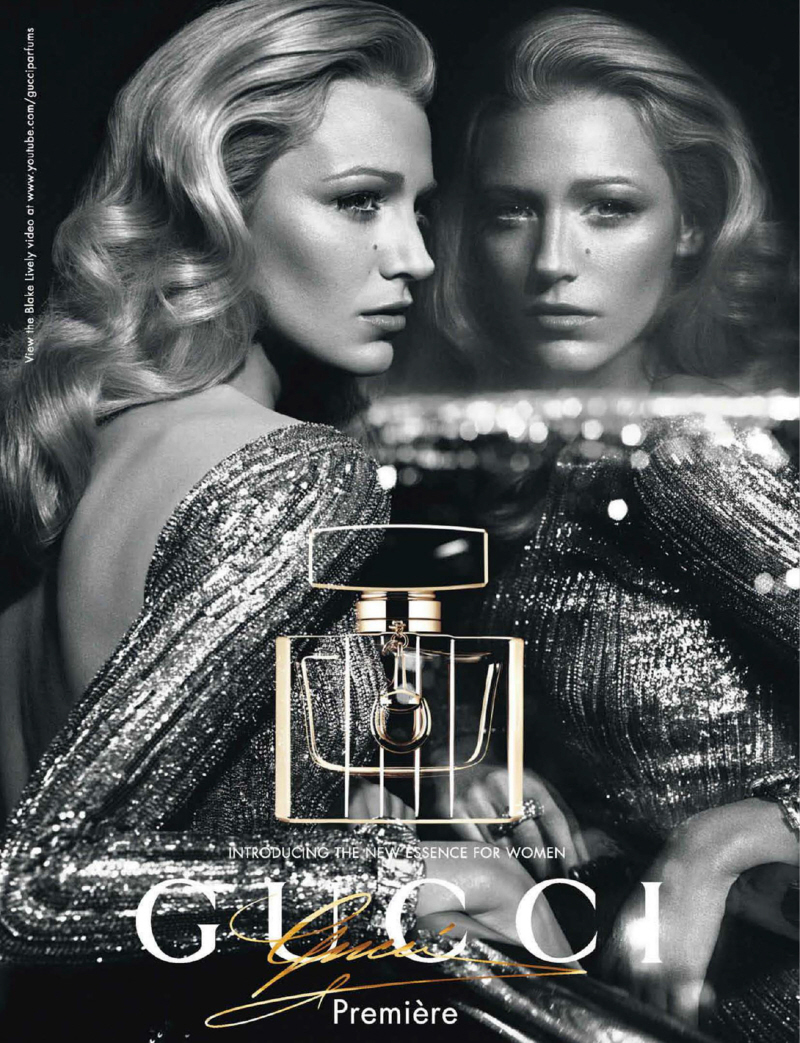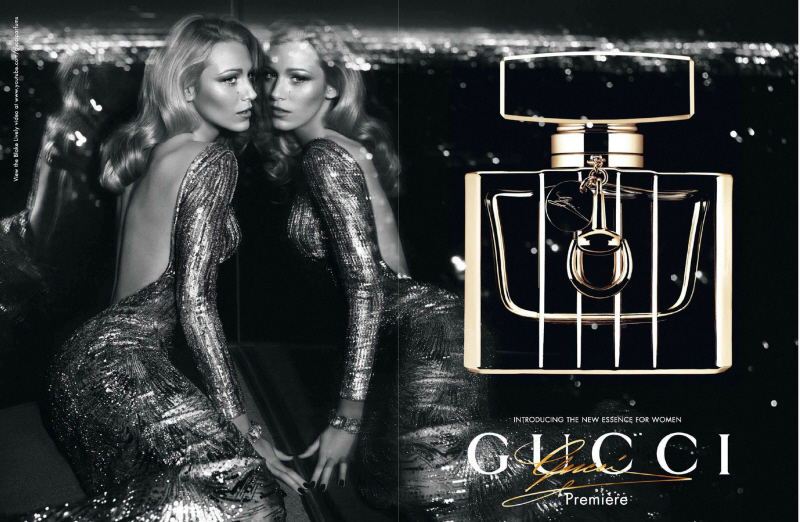 Photos courtesy of WENN, Fame/Flynet.