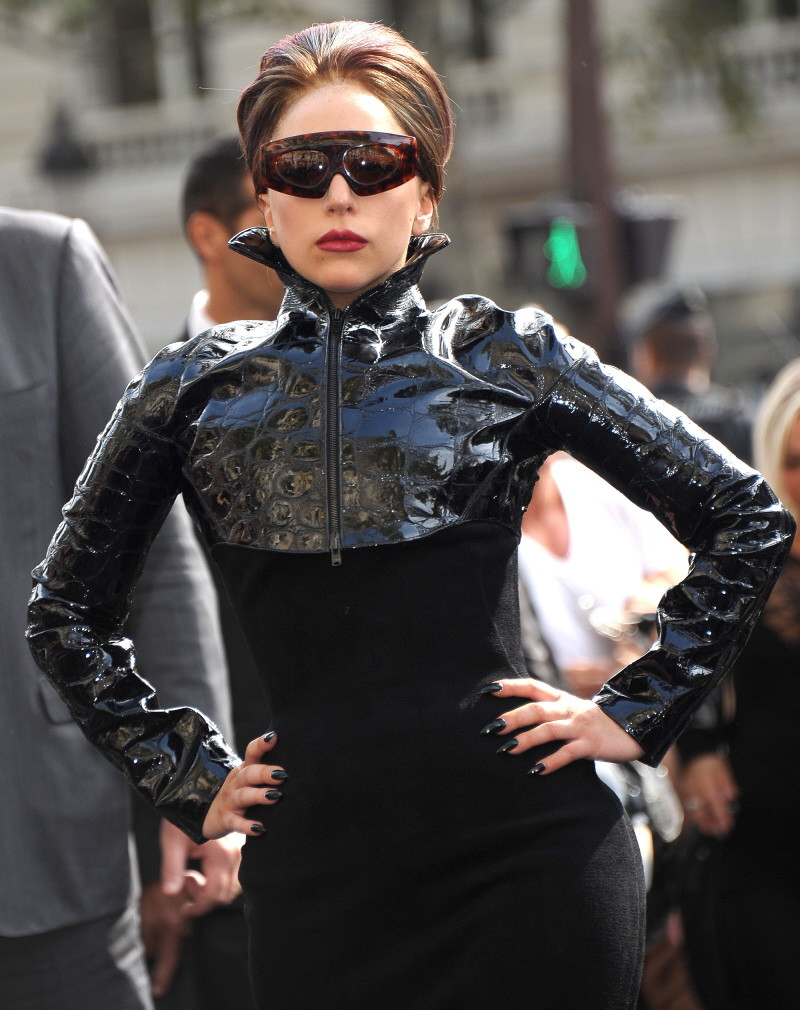 I'm not going to take the time to regurgitate my position on Lady Gaga's "Body Revolution" movement – you can read yesterday's post on the subject here. I want to thank so many of you for discussing the issues involved with a great deal of intelligence and pragmatism. Gaga started this movement just a few days after her thighs were photographed looking slightly bigger and several body-snarking tabloids were all "Gaga's fat". Gaga has been endlessly tweeting and retweeting and posting messages onto her Little Monsters site, where her monsters have been submitting their own "to inspire bravery" photos, some of which are genuinely moving. Gaga posted a longer statement to her site too:
Lady Gaga is getting personal about her struggles with body image. Since the "Born This Way" singer started a "body revolution" Tuesday by posting unedited photos of herself in her underwear on her website, fans have been doing the same.

"I have been startled and overwhelmed with pride and emotion the past few days. Gratitude mostly. Seeing you post photos of things on your bodies and in your minds that you feel society tells you you should be ashamed of. You are showing them you have no shame," she wrote on her website Tuesday. "Watching you all create a safe space online for people to be compassionate is the greatest gift you could ever give me."

The 26-year-old singer started the "revolution" with her fans after she posted photos of herself in yellow lingerie with the caption, "[I've battled] bulimia and anorexia since I was 15."

Gaga continued to open about about her history with eating disorders by writing, "My weight/loss/gain since i was child has tormented me. No amount of help has ever healed my pain about it. But you have," she wrote. "My boyfriend [Taylor Kinney] prefers me curvier. When I eat and am healthy and not so worried about my looks, I'm happy. Happier than I've ever been. I am not going to go on a psycho-spree because of scrutiny."

The pop star's open discussion on body image comes after a recent radio interview with Elvis Duran, in which she admitted to being on a diet "because I gained, like, 25 pounds."

But the Grammy-winning singer says she's happy with the her weight right now.

"This is who I am. And I am proud at any size," she wrote. "And I love you, and want you to be proud in any form you may take as well. Please don't look for kindness in critics, go where you know the gold is. Here, in our hearts. Love, Gaga."
I know I'm a cynic. We live in cynical times, and I was bred to be cynical person – it's the nature and nurture of cynicism. I dismissed Gaga's "Body Revolution" out of hand because I thought (and I still think) that this is mostly a stunt, a classic Gaga stunt queen move that is more about HER than her monsters, more about style than substance, which is revealing only in its inauthenticity. But I have to say… something good might come out of this. It's not all about Gaga posing in her underwear, sucking in her gut and being photographed from a flattering and slimming high angle. Gaga has managed to make this about her monsters, and she ended up engineering a conversation about body image and societal beauty norms and eating disorders and how the negativity damages people in waves. And good for Gaga.
But is it okay to still think she's is full of sh-t?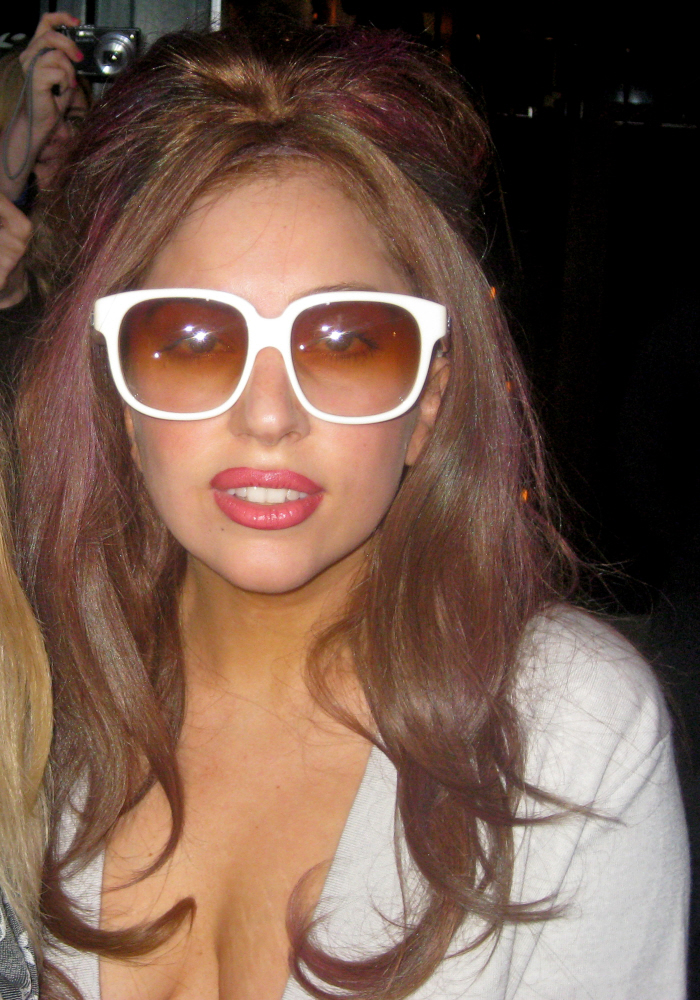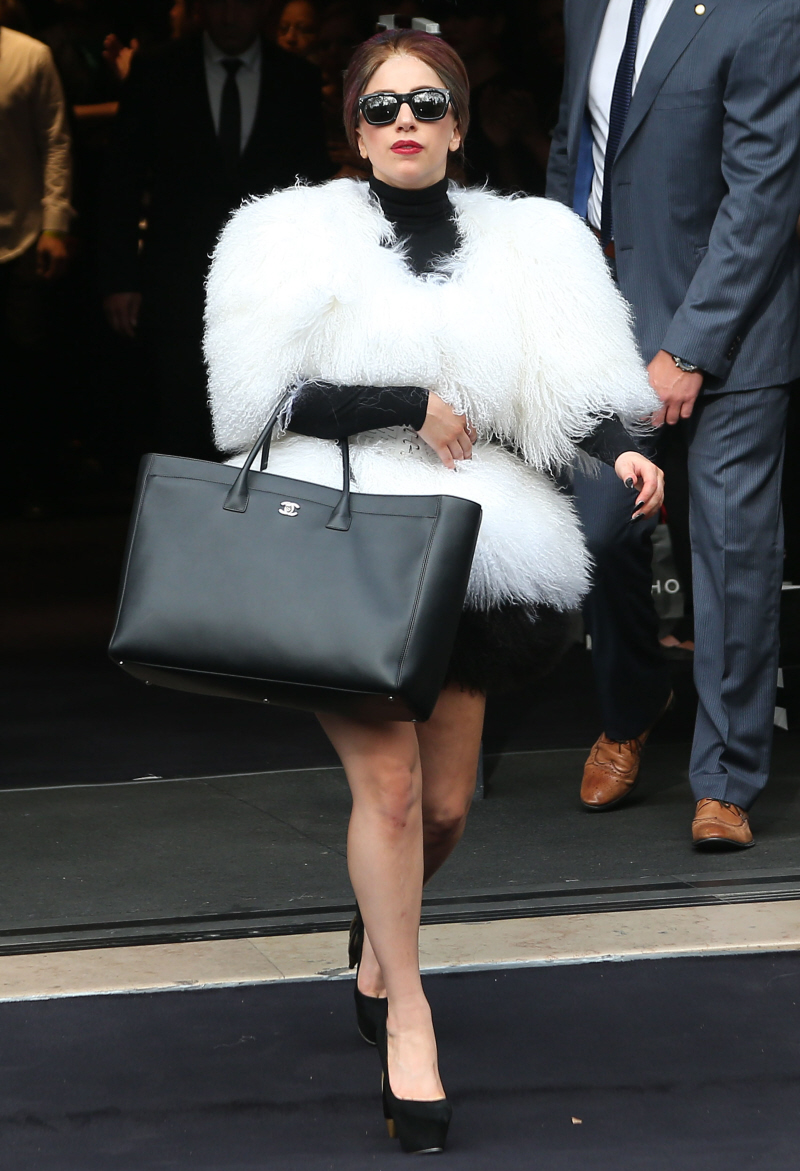 Photos courtesy of WENN.