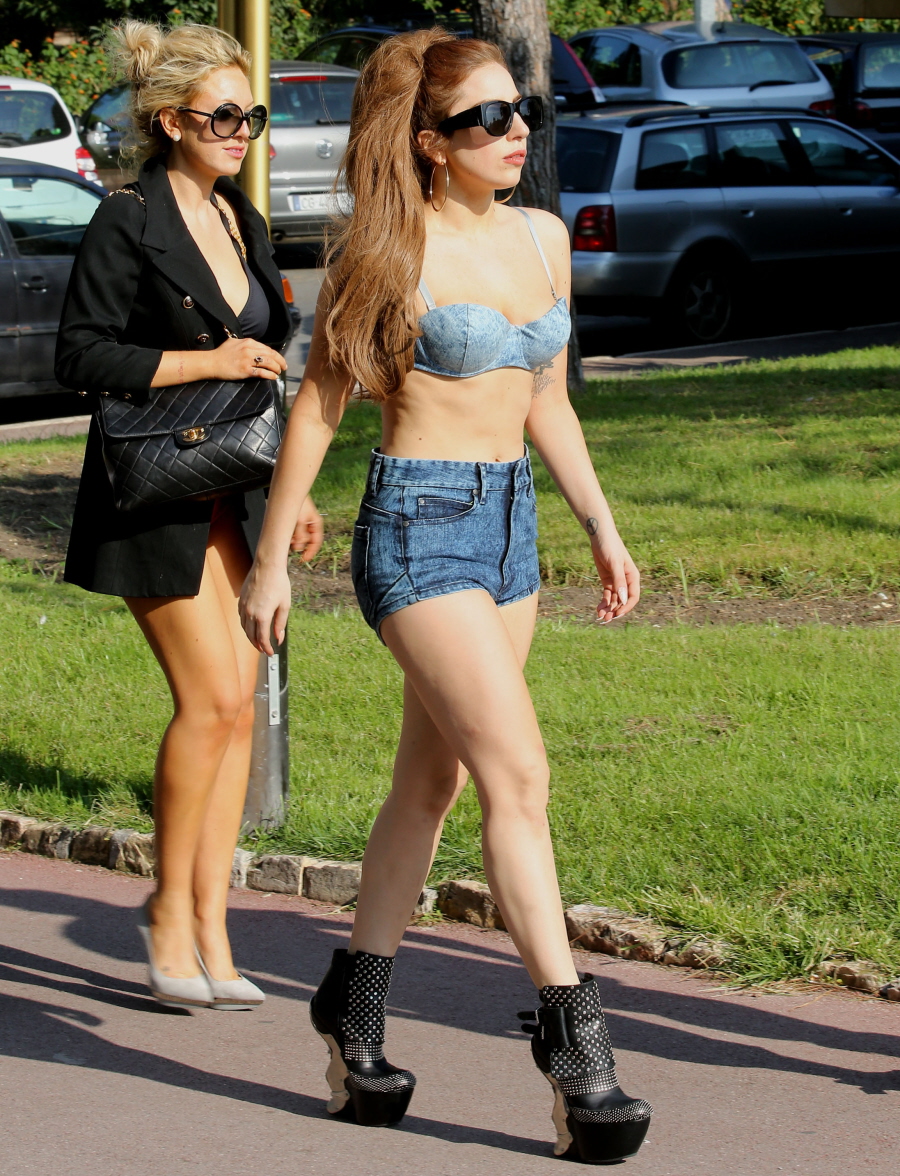 Hey, remember Lady Gaga's "Body Revolution" in which a few tabloids called her "fat" and she decided to post flattering photos of her barely-there weight gain and then she seemed to act like she was the newest spokeswoman for positive body image because, in her own words, she "gained like 25 pounds"? Yeah. Gaga was so full of it. These are photos of Gaga in France on Friday. She walked around like this for a while, and paparazzi got lots and lots of photos of Gaga's new body. Weight gain? What weight gain? Will she still be the spokesmonster for all things body image when it's clear that she briefly gained a few pounds and then lost it really quickly?
If she wants to diet her way into her a slimmer figure, by all means, go ahead. More power to her, and it's totally and completely her business. But that's just the problem, isn't it? She publicly declared that it was our business and that we were all a—holes for barely noticing and then she went on a diet and began strutting around in a bra and daisy dukes. Do whatever you want, just don't act like you're a spokeswoman for a cause when you're just humble-bragging at best, and at worst, you're exploiting very real body image disorders for some kind of Gaga-tastic stunt. And once again, where was all of this when her fans were making fat jokes about Adele?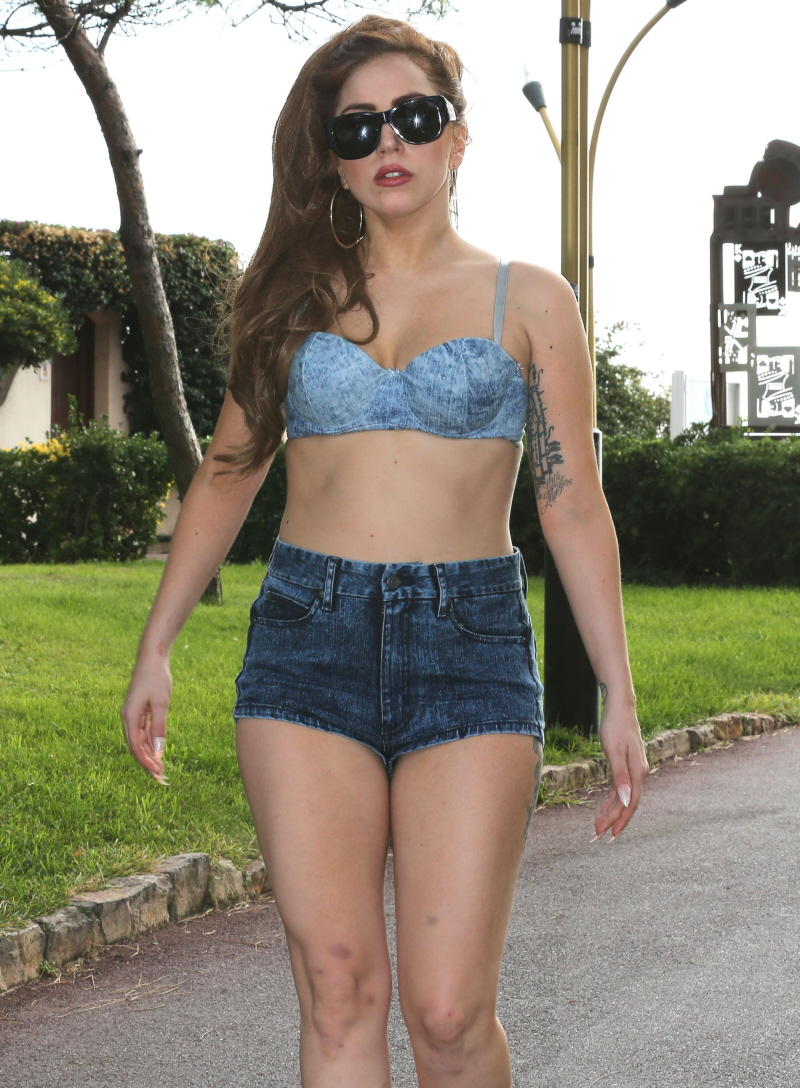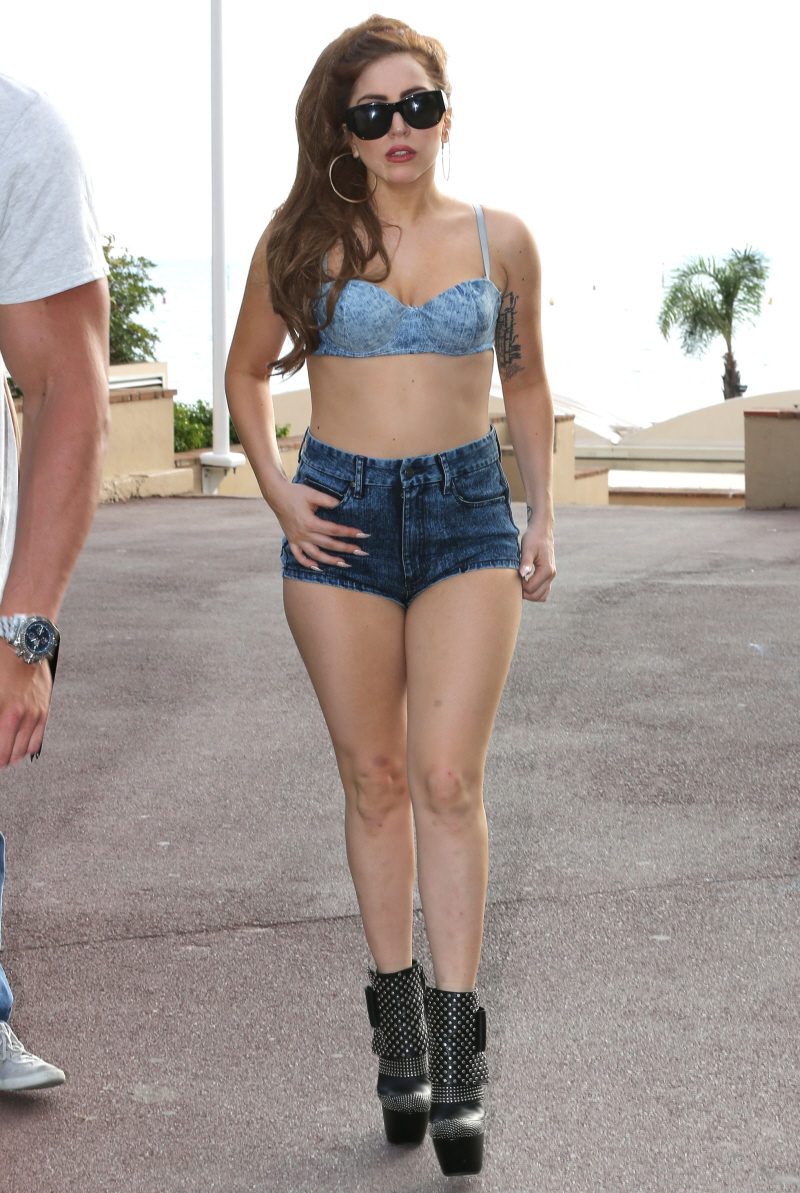 Further proof that Gaga doesn't really give a f—k about being any kind of role model for any woman – she brought Terry Richardson with her to Milan. Uncle Terry is pretty much Gaga's in-house photographer at this point. He was taking photos of her topless as she wandered around Donatella Versace's Milan home (and by that I mean Gianni Versace's Milan home). I've included some of those photos below.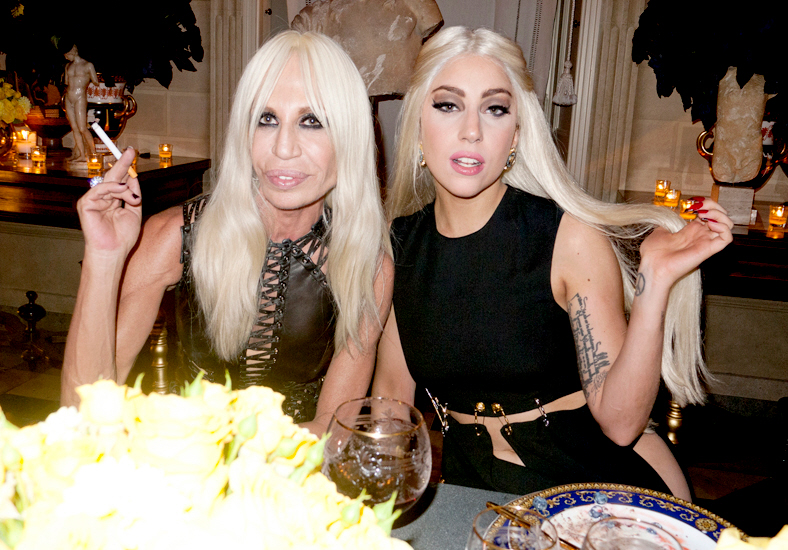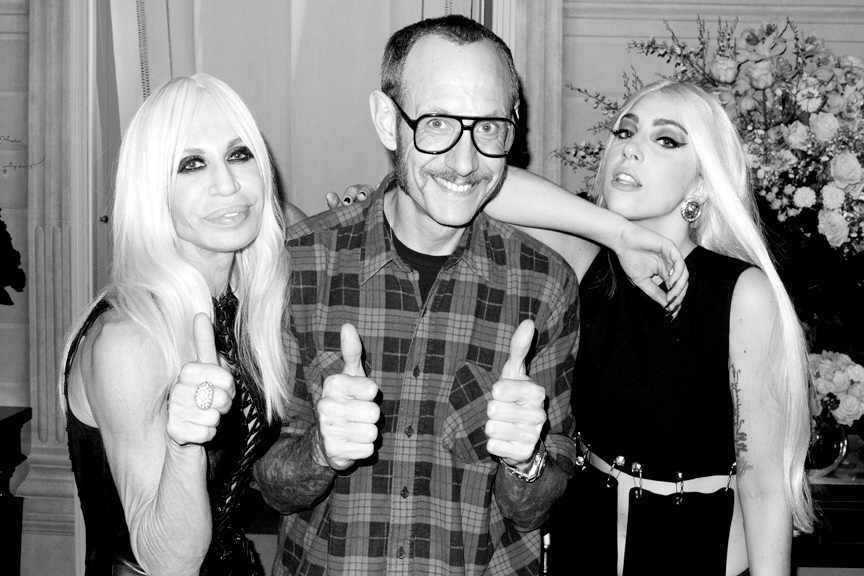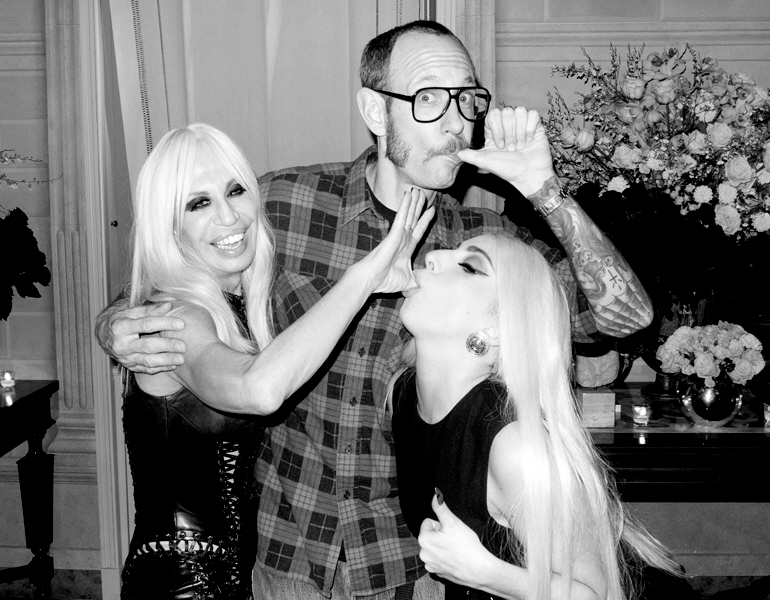 Photos courtesy of Fame/Flynet and Terry's Diary.