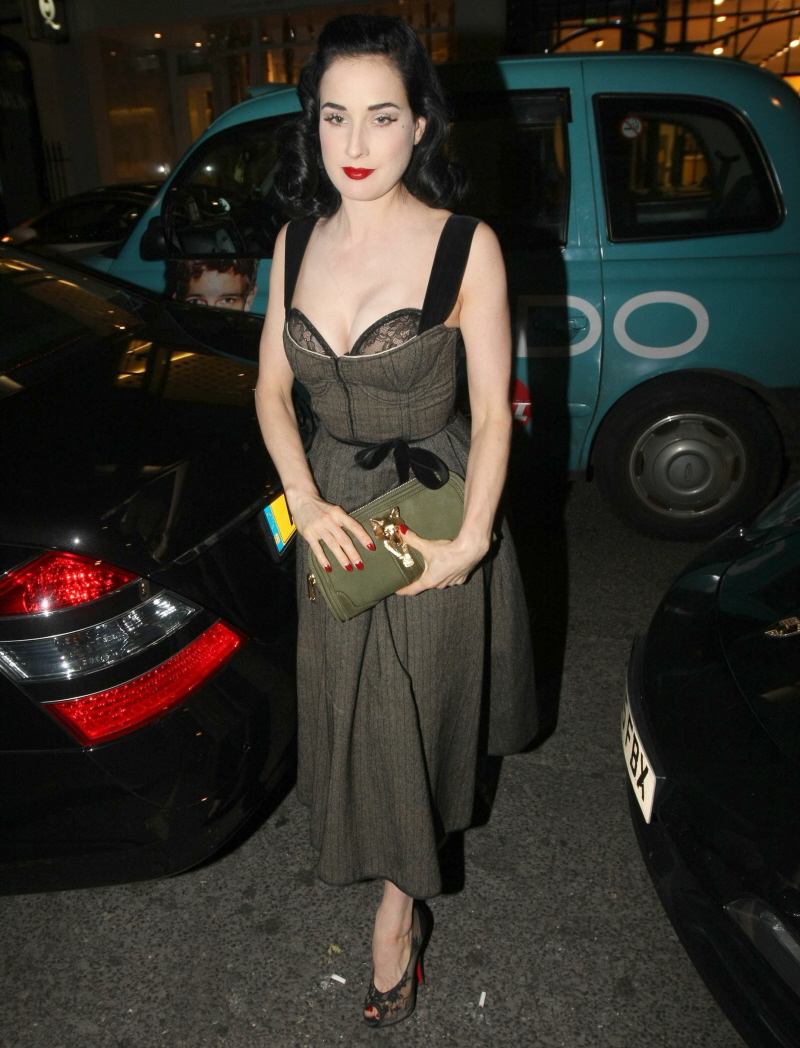 Back in the spring of this year, I discovered that Dita Von Teese had split up with her hottie hot French count boyfriend, Count French Dong or whatever. The split made me sad, because that dude was GORGE and I miss seeing photos of him and daydreaming about how hot the sex is between he and Dita. Almost as soon as Dita was a single girl, she instantly found a new boyfriend in Englishman Theo Hutchcraft, lead singer of The Hurts. That was April/May of this year. Then, just a few weeks ago, Dita was partying with Robert Pattinson, and I began to hope and pray that she was done with Theo and that she now had her eye on someone decidedly sparklier. But I was not expecting this… Dita Von Teese trying to get with (gasp) Bradley Cooper? Ew. Downgrade, Dita.
Dita Von Teese has claimed she is enjoying the single life, but she recently got blanked when she tried to chat-up Hollywood hunk Bradley Cooper in a Los Angeles restaurant, RadarOnline.com is exclusively reporting.

The star pair found themselves in trendy hotspot — Italian eaterie Farfalla in Los Feliz — at the same time when an eyewitness spied Dita, 40, licking her lips in the general direction of The Hangover star.

However, the burlesque dancer's attempts at inviting Bradley, 37, over to her table floundered after she tried to send a drink his way. He refused her offer and left the restaurant without even saying goodbye! (In September, Cooper revealed he's been sober for 8 years.)

"Bradley completely snubbed Dita when she made a beeline for him," an onlooker told RadarOnline.com. "She was desperate to get his attention, so she asked the waitress to go over to his table and ask him what he wanted to drink. Bradley told the waitress he's on a health kick at the moment and said he was fine.

"After that, Dita was looking over at him, fluttering her eyelids and wanted him to join her and her friend. But Bradley just wasn't that into her, he ignored her eye contact and just looked down at his phone. He left before she did and didn't even acknowledge her on the way out of the restaurant. She looked gutted. It really was an awkward moment for Dita, I'm sure a lot of men wouldn't turn her down," the source concluded.

Dita isn't the only woman smitten with Bradley at the moment. His ex-girlfriend Zoe Saldana was seen leaving the ArcLight Cinema in Hollywood arm-in-arm with the A-Team actor on September 2, sparking rumors they were back together.

And as RadarOnline.com exclusively reported, it was Bradley's mom, Gloria who has been behind the two getting back together.

"It was Gloria who told Bradley to date Zoe again – she loves Zoe," a source revealed. "Bradley and Zoe have been seeing a lot of each other recently; they were promoting their new movie The Words and their paths crossed a few times at press junkets and premieres.

"That ignited some feelings in Bradley, who told Gloria that he was seeing a lot of Zoe and they were getting on really well. Gloria then told Bradley how she felt about Zoe and said to him how she was his first girlfriend since Renee that she truly liked. When Bradley first dated Zoe, he would always invite his mom everywhere with them – whether it be going for lunch, dinner or even running errands. Gloria told Bradley he should win her back because there were obviously still feelings there, and he did just what she said," the source divulged.
Well, I'm choosing to be elated. One, this report identifies Dita as "single" which is one important step to getting her with Robert Pattinson. Two, Bradley Cooper is obviously an idiot. I'm sorry. But Emu-Boy disrespecting Dita Von Teese? What, out of loyalty to his "on-again" girlfriend Zoe Saldana? I pretty much think that Bradley and Zoe only got back together to promote that sad little movie, The Words. Also: Bradley Cooper? Him? Really, Dita?
Maybe Dita just wanted something small to make herself feel better. Dita, girl, we need a plan. The How To Win Sparkles Plan. Because Dita needs some sparkle in her life, and Rob desperately needs some Dita in his life.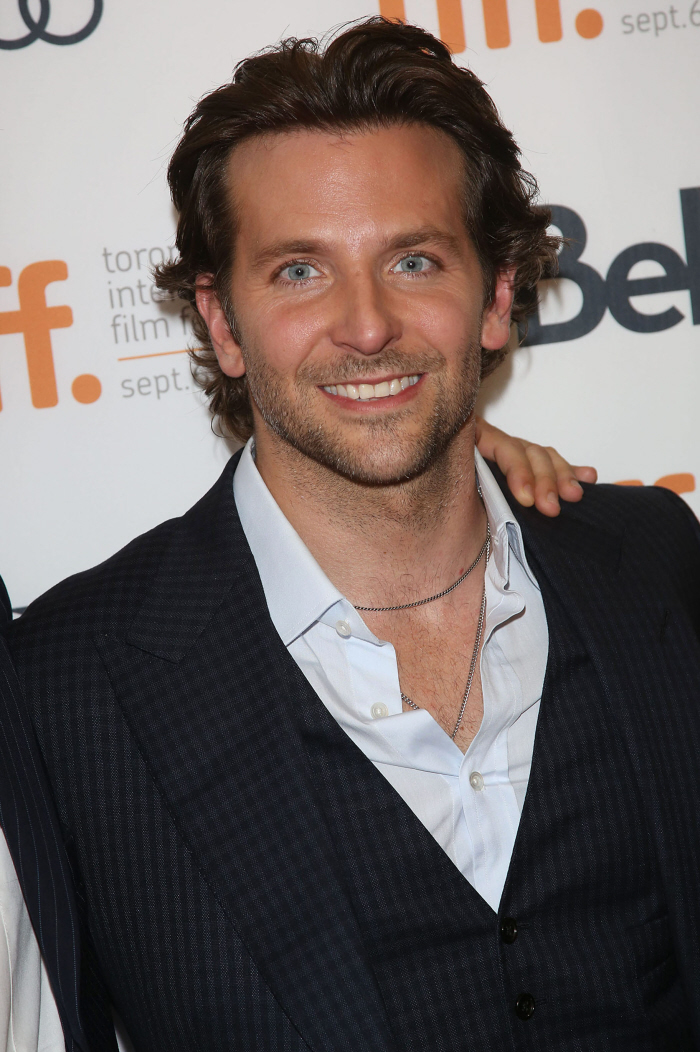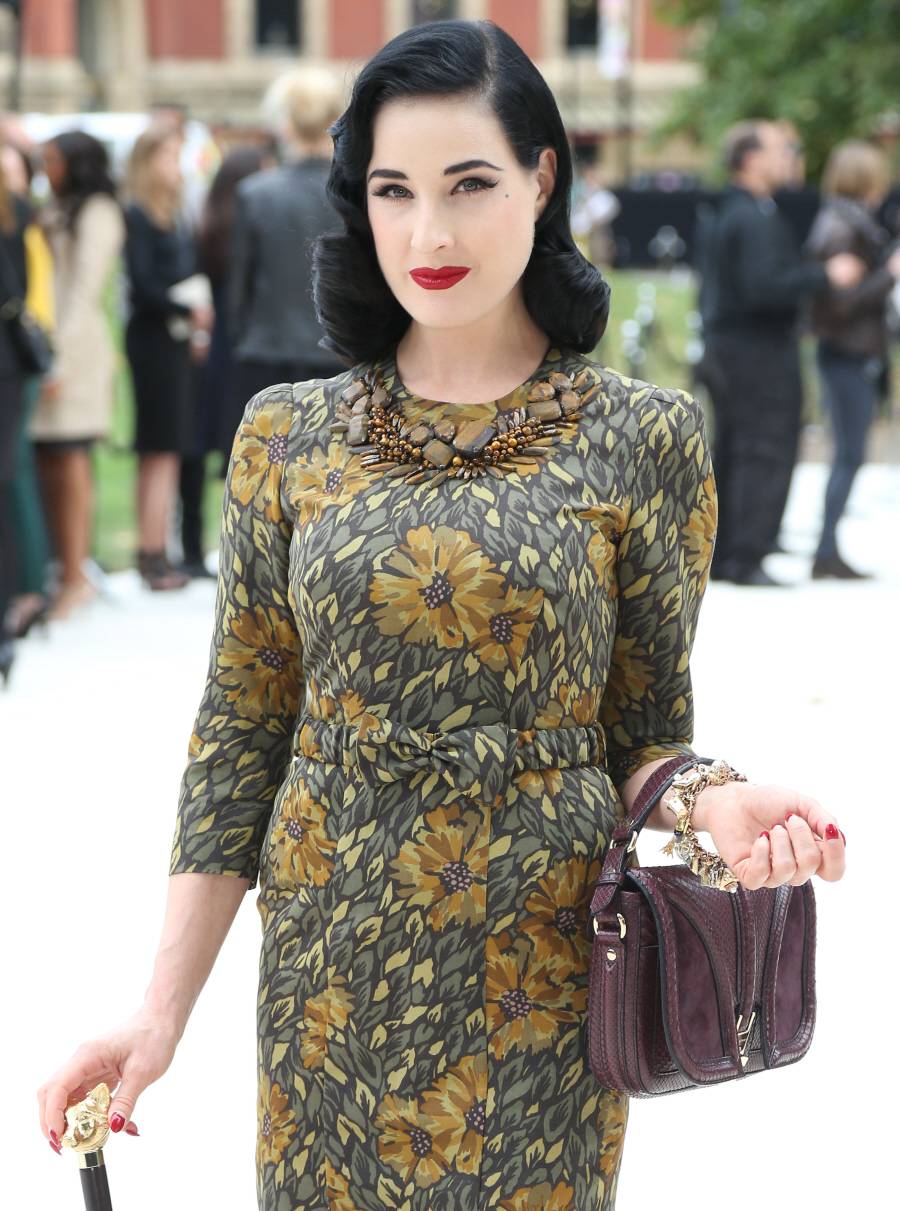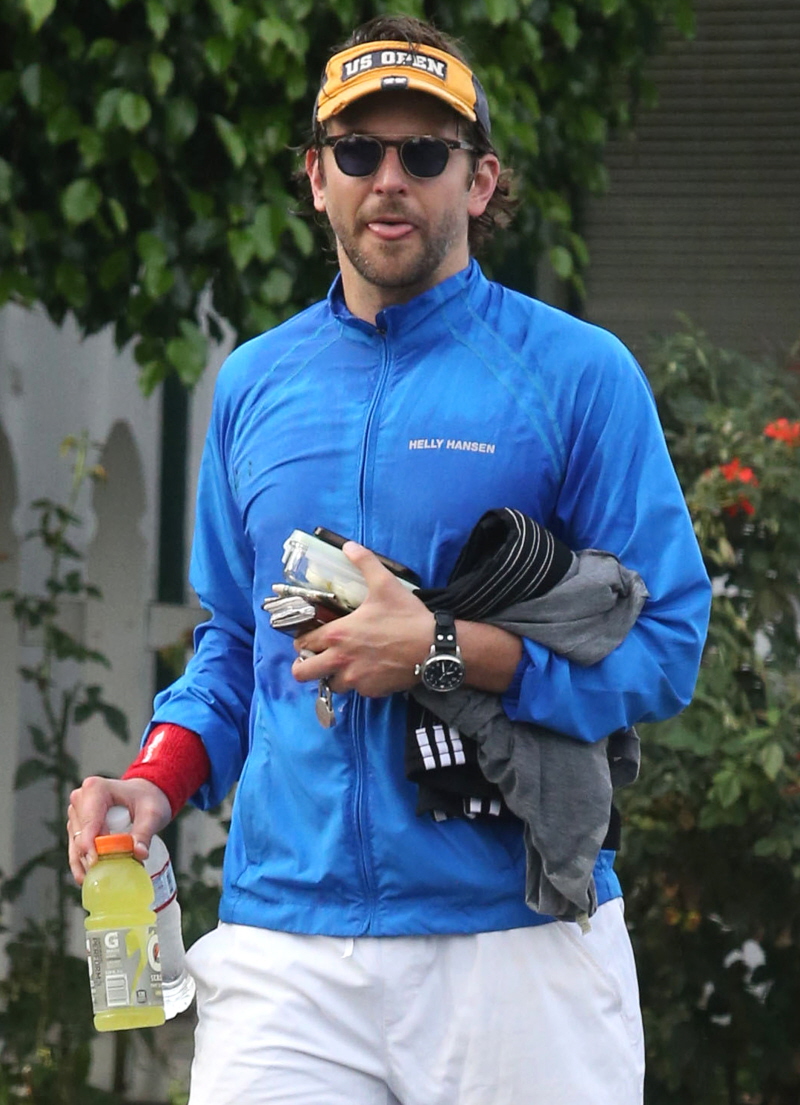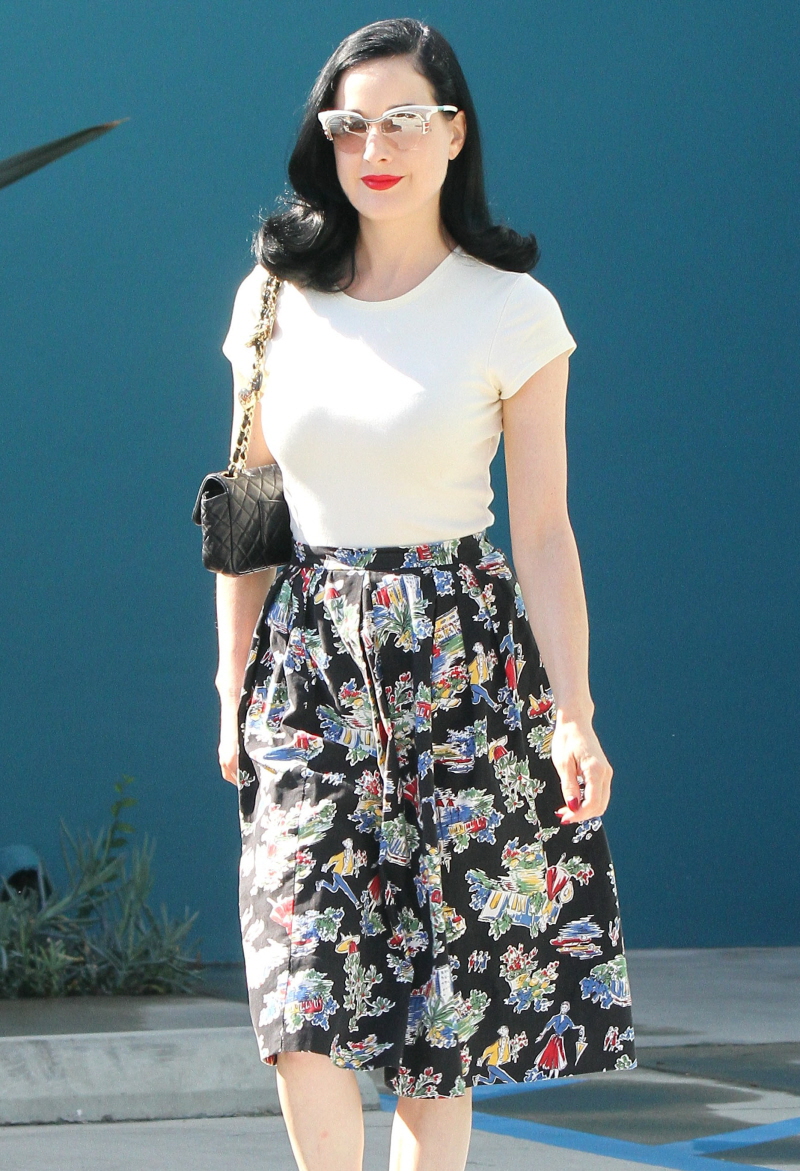 Photos courtesy of WENN.