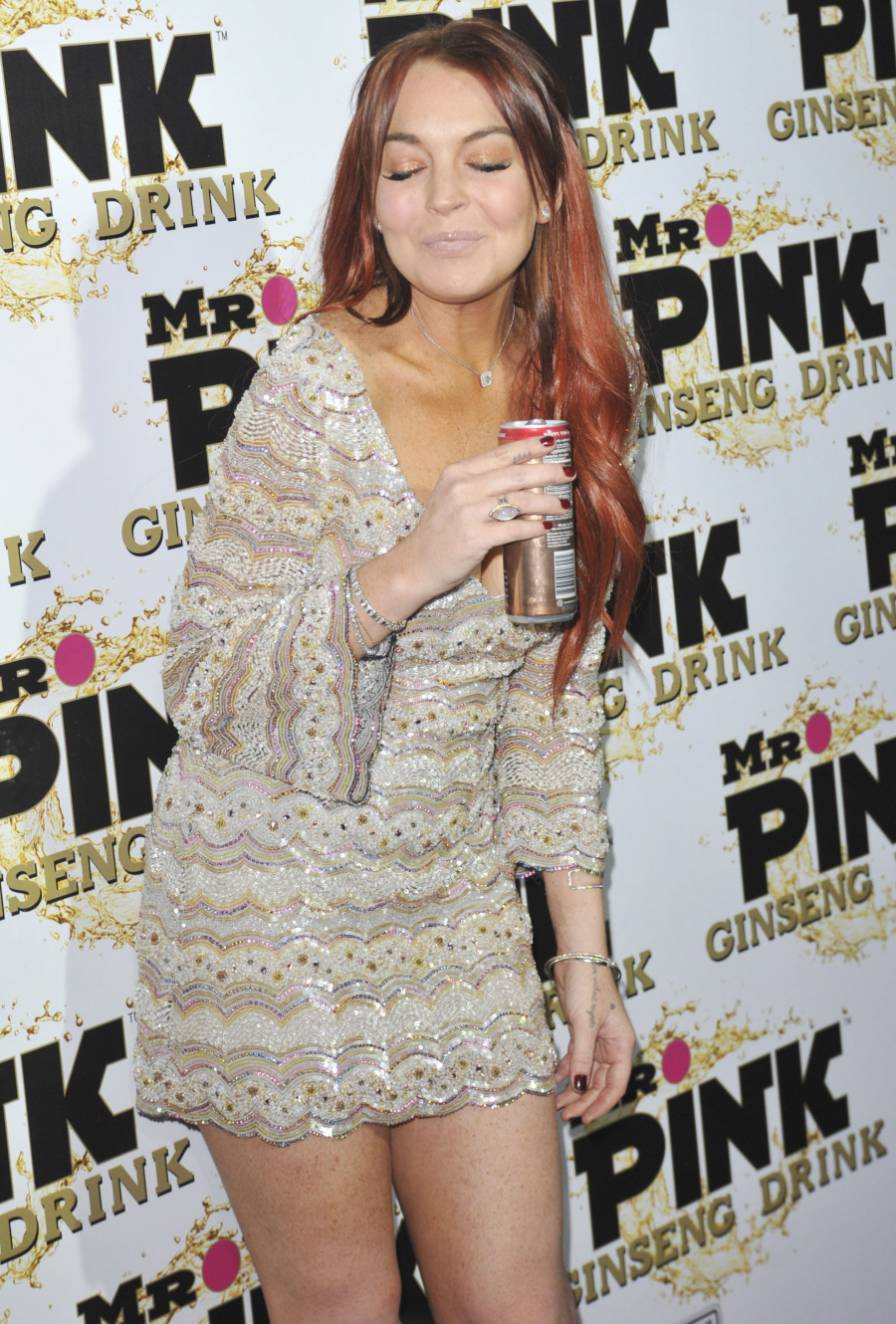 These are some new photos of Lindsay Lohan at last night's launch event (?) for Mr Pink's Ginseng Drink in Beverly Hills. I know. I KNOW. She looks like a mess. I don't think she looks coked up, though. If anything, she looks like she took a bunch of downers and was sleep-walking her way through the carpet. As for her hair, Lindsay admitted, "It's actually the wrong color than it's supposed to be. But it's the color of my natural hair and it will get there." Bitch, your natural hair color isn't orange-pink. Incidentally, Lindsay told E! News that she had made up her mind as to which candidate would get the much-sought-after Crackie Vote. Yes, Lindsay is voting for Mitt Romney. Her crack logic: "I just think employment is really important right now. So, as of now, Mitt Romney. As of now. It's a long story." UGH. That makes me feel bad for Mitt.
Okay, there's a ton of other Lohan crap to get to this morning. I know, I know. If a crackhead crack-squawks in the woods, does it make a sound? And other deep thoughts. Sorry for getting so philosophical! I'll try it a different way… time for another episode of "The Crack Diaries: Totally Lohan, Y'all!" Here's some stuff that's happened in the past 30 hours or so since the police stormed the Long Island Lohan residence after *someone* called the cops during a violent, coked-out altercation between Lindsay and Dina.
*Lindsay did in fact "lend" her mother $40,000 to save Dina's Long Island home. Dina's house was put on foreclosure notice back in 2010, but Dina worked out some kind of new payment structure with JP Morgan Chase to keep her house. TMZ reports that since then, Dina has been getting Lindsay to make the payments. Still, Dina recently "fell behind" and asked Lindsay for an additional $40,000. That was the money Dina and Lindsay were arguing about.
*Dina has apparently gotten A LOT of money from Lindsay over the years, and Lindsay has even paid for her brother's college tuition.
*Lindsay called into TMZ yesterday, and she had a lot to say and crack-deny. First and foremost, Lindsay claims Dina was NOT on cocaine during their argument early Wednesday morning. Lindsay fell on her own sword, saying: "I told my dad a really hurtful and untruthful lie about my mom. She was not on cocaine."
*Lindsay said she can't believe that Michael Lohan betrayed her AGAIN by recording their conversation and selling it to TMZ. The word used is "betrayal" I guess. Lindsay claims she is "done" with him forever and Michael "doesn't know what it means to be a father. He doesn't want to be a dad." She also says Michael was the one to call the police.
*Lindsay on the crack-drama fight with Dina: "Daughters have fights with their moms. It happens a lot. It's normal." Lindsay says she's "really regretful" about the fight and that Dina is an "amazing woman."
*Lindsay still hates Dr. Phil, and says Dr. Phil's conduct during his interview with Dina was "vile and disgusting."
*Lindsay claims Dina wasn't drinking before the fight and that "it's not true" that the family is trying to get Dina into rehab.
*Lindsay left New York on Thursday. She flew back to LA, leaving her mom to deal with all of this. Lindsay was due back in LA to do some promotional work – a paid gig for a ginseng-infused health drink called Mr. Pink.
*Dina has not issued any statements thus far. Neither has Lindsay's "rep" Steve Honig. Coincidence?!?!?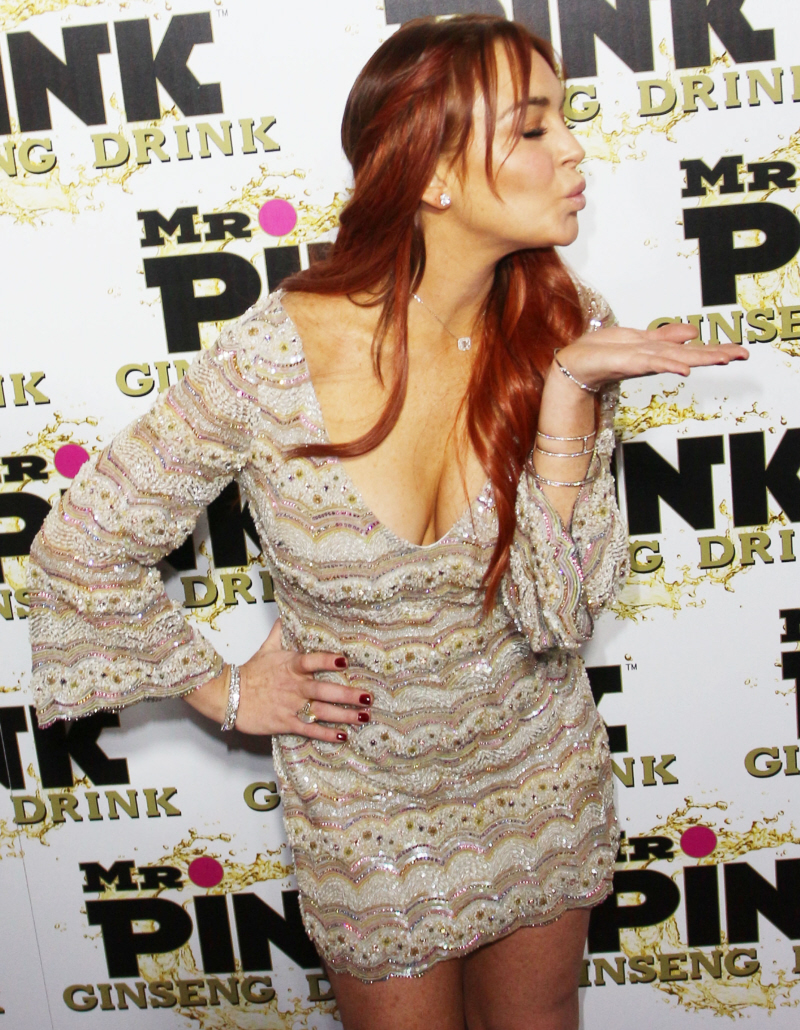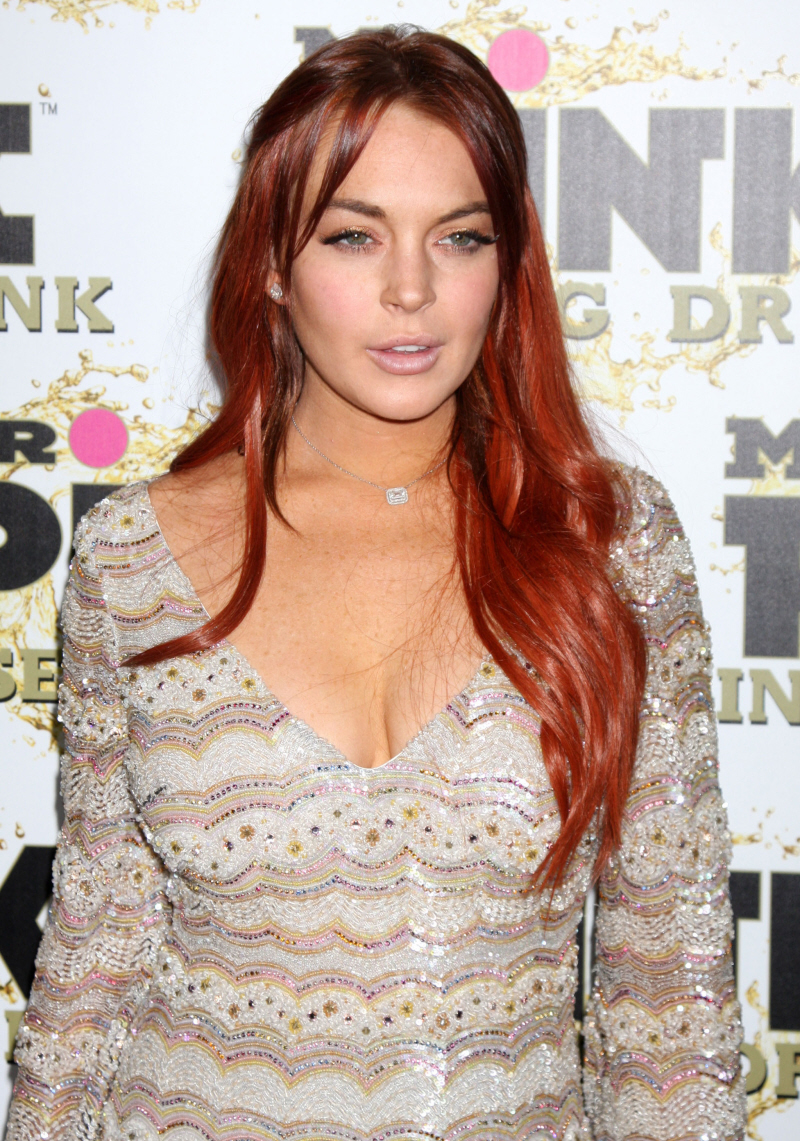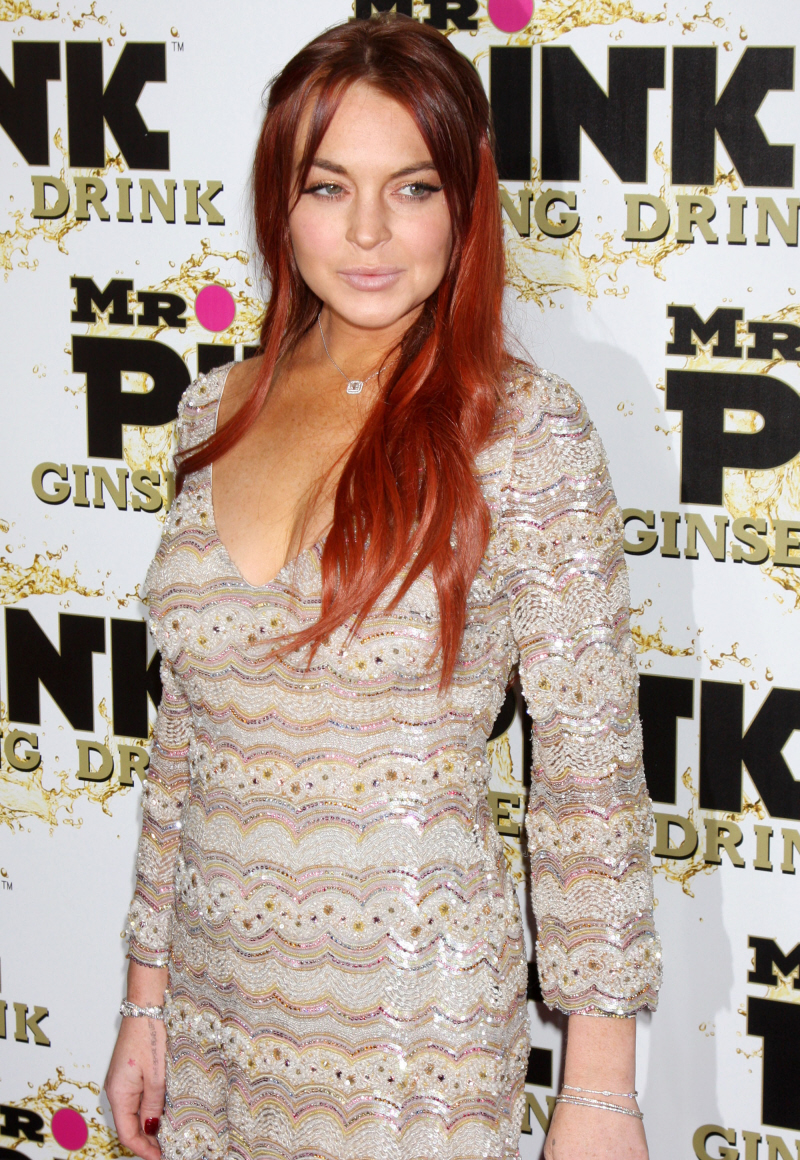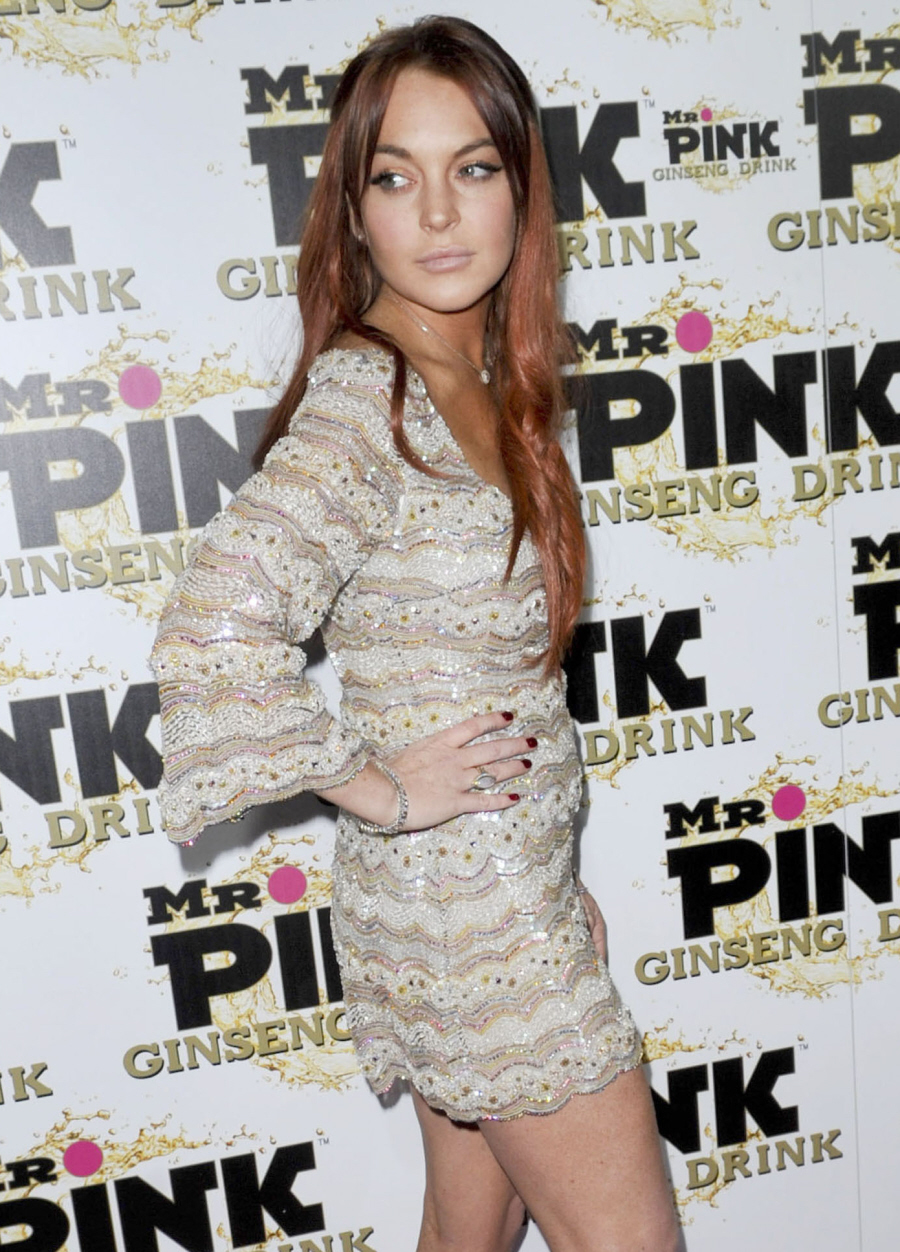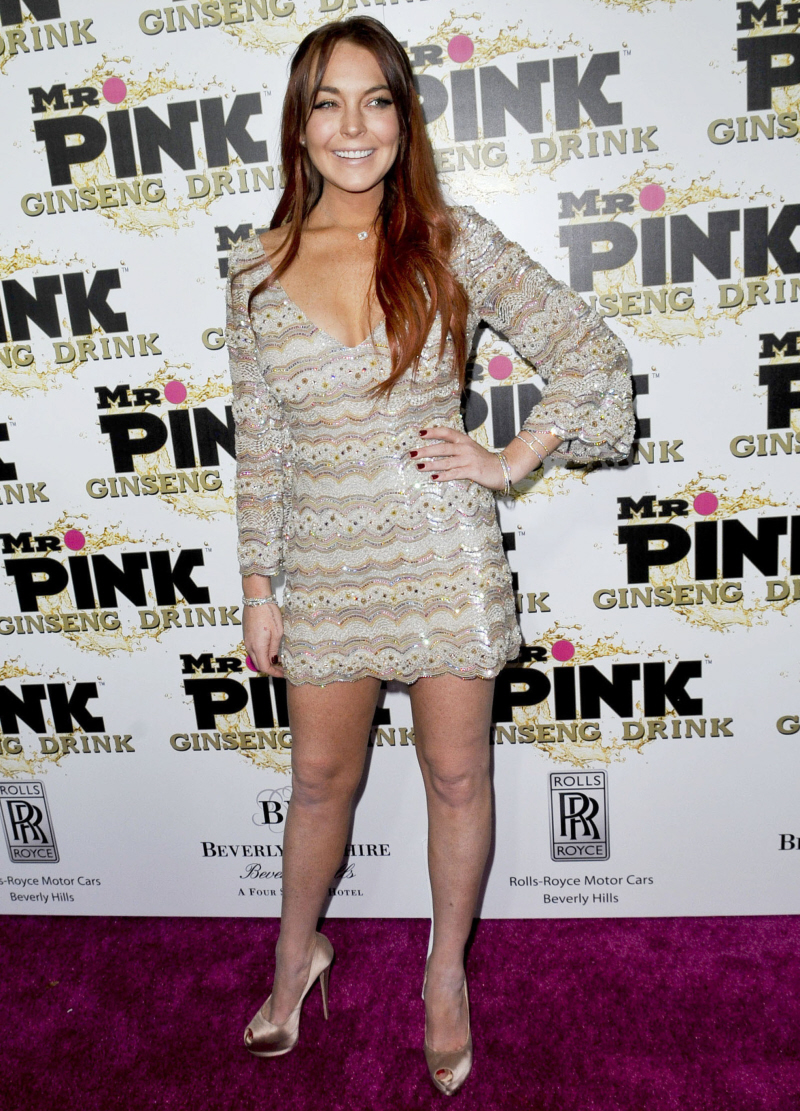 Photos courtesy of WENN.