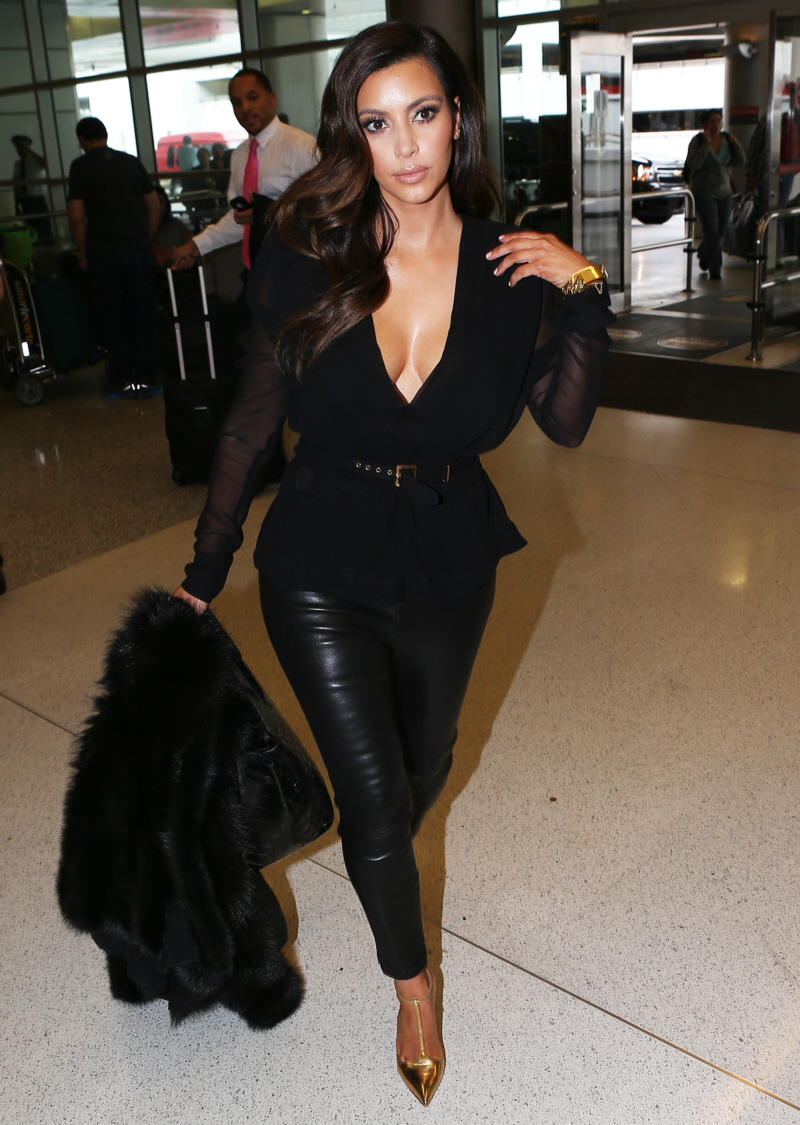 Note: this is how Kim Kardashian TRAVELS. These are photos of Kim at Miami International yesterday, preparing to board a flight. Do you travel in tight, skinny leather pants, a mostly sheer, cleavage-y black blouse, a black fur coat, a Birkin bag and (maybe?) Tom Ford heels? Now, although I think this outfit is a wardrobe malfunction waiting to happen (I imagine those pants splitting mid-flight), I also think this is maybe one of Kim's better looks of the past few weeks. I'm pretty sure that we've seen these leather pants before – she wore them over the weekend for one of her outings AFTER those leather jodhpurs failed so miserably – but I like the way she styled herself here. This would be a solid look for a red carpet. Not for a flight. Out of Miami. Why in the world does she need a fur?!
Anyway, Kim gave an interview to Life & Style (via Hollywood Life) about her evolving style, and whether Kanye has been styling her:
Kim Kardashian may have her own fashion empire, but even the stylish reality star has found ways to improve her sense of style — and she owes so much of it to her boyfriend, Kanye West!

"He has amazing taste," she told Life & Style magazine at an event for her Khroma Beauty line. "Kanye has better style than I do!"

We all know Kim puts a lot of time into getting glam for red carpet events, and now she's doing it with help from her new man. According to the mag, it was his input that prompted the star to wear her hair in a slicked-back ponytail — and we all watched when he forced her to clean out her closet on her reality show!

While he clearly has made his mark on Kim's look, she's quick to point out the change is a joint effort.

"Kanye doesn't style me," she said. "He's a little too busy to be my stylist."

So, what brought on Kim's desire for a new look?

"I wanted a change to reflect the growth that I've feel I've had over the past year," she said. "I'm old and more mature."

For her new, mature look her boyfriend helped her expand her horizons.

"I asked him to introduce me to new stylists and designers [including Givenchy and Lanvin] to help me get the more sophisticated vibe I was going for," she said.

While Kim may have a new look, she's the first to acknowledge her fashion blunders — and we love her for it! "I've made tons of fashion mistakes, but they are fun to look back at. Fashion is fun, and I love to try new things and take risks."
I actually noticed that Kim has been wearing more in-season designer dudes lately. She wore the hell out of those new Givenchy (uncircumcised) boots when they were straight off the runway, and she's been wearing in-season stuff from Gucci and Lanvin. Remember that awful sheet dress that Kim wore without a bra two weekends ago? That was Lanvin. Is this a good or bad thing? Well, Kim's taste level is always questionable, but I appreciate the idea that she's "trying" to do more high-fashion looks. It makes the fashion fails more notable. Harsh but true.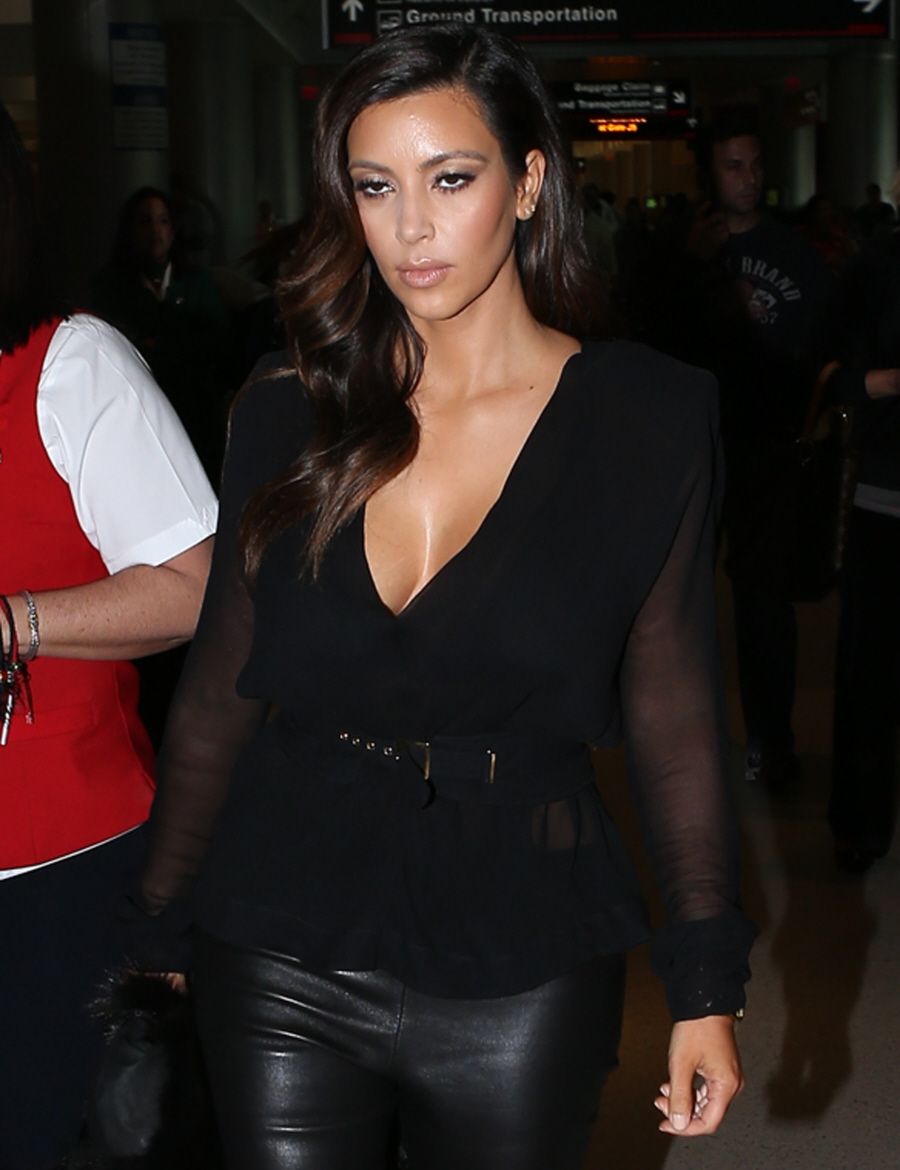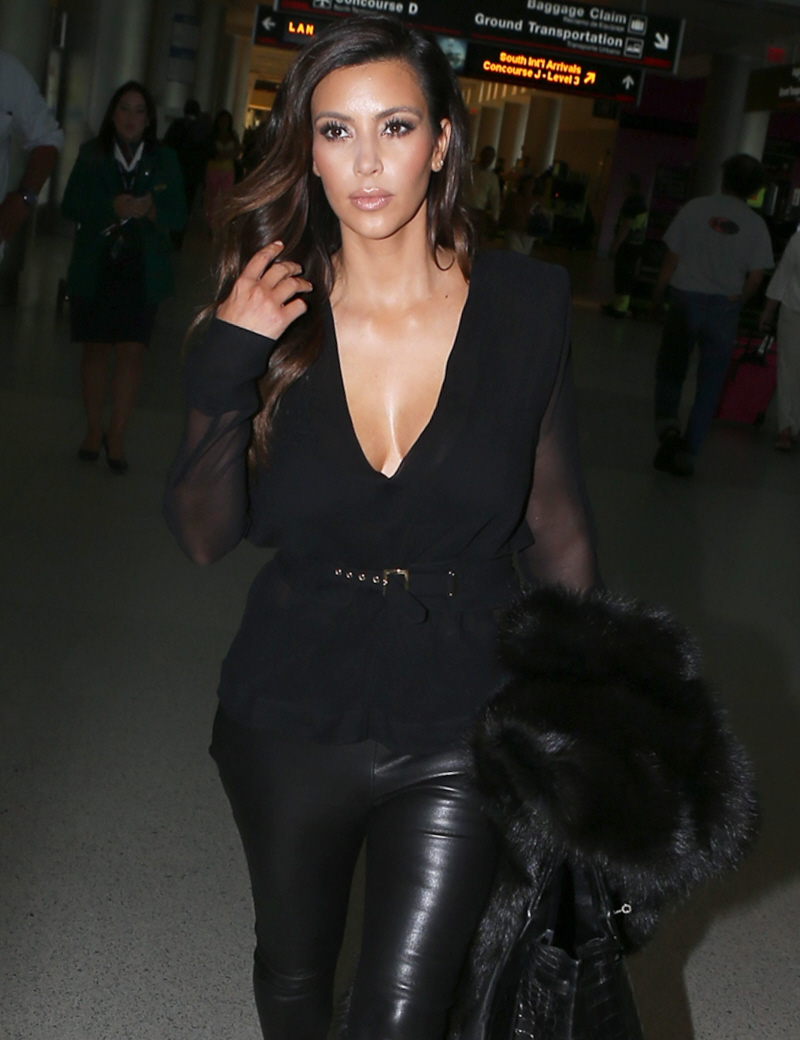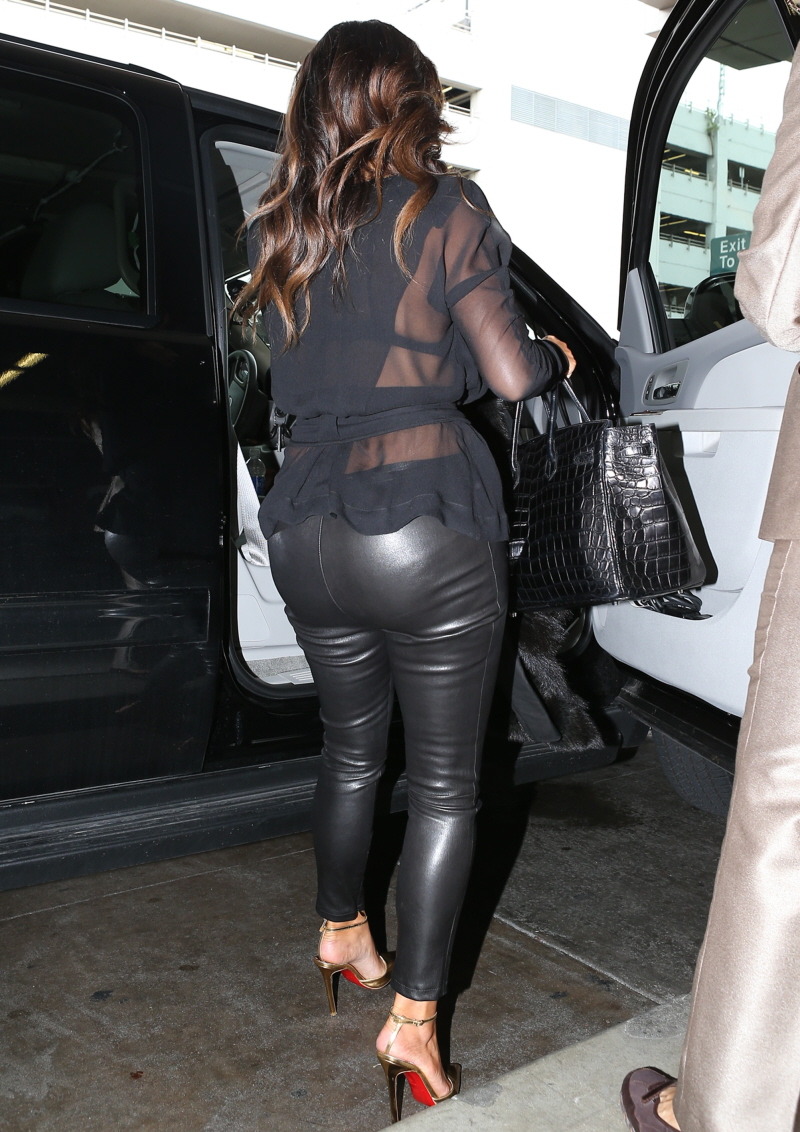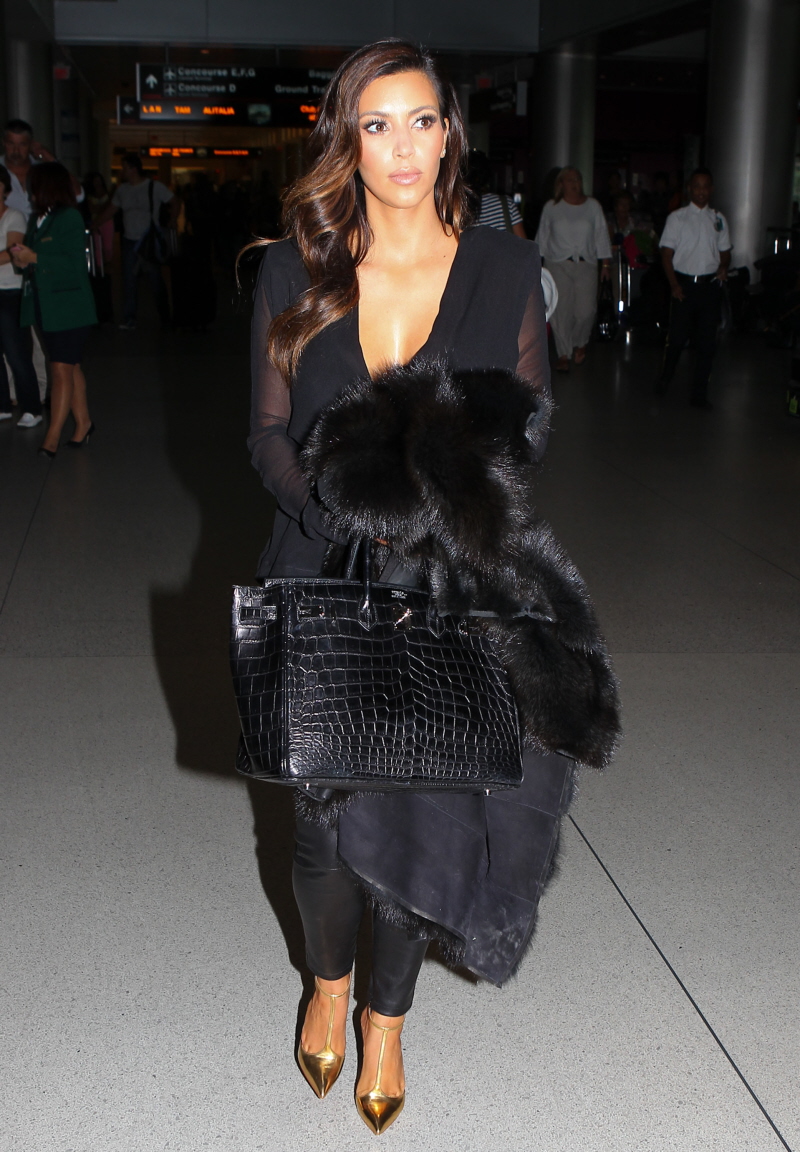 Photos courtesy of Fame/Flynet.