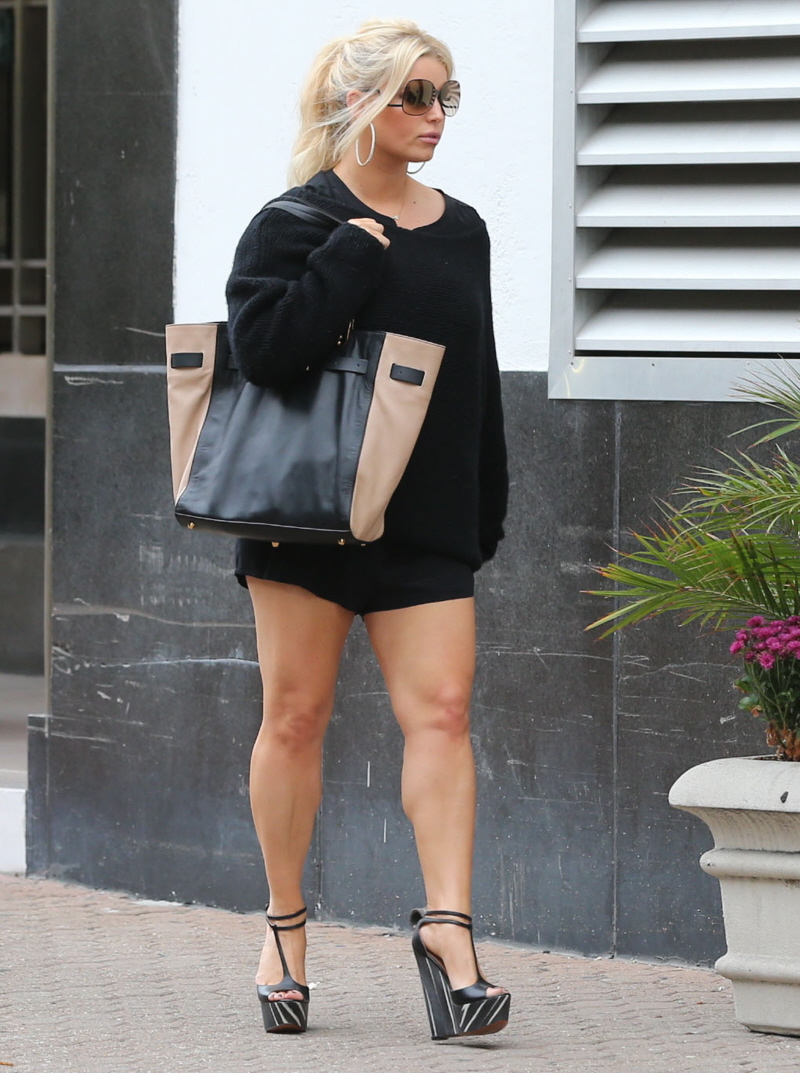 These are some new photos of Jessica Simpson in Beverly Hills on Saturday. She and a friend (I think it was Cacee Cobb?) went shopping at Saks Fifth Avenue. We haven't had new candid photos of Jessica in more than a month, since Jessica did her first round of interviews and appearances for her Weight Watchers contract. I have to say… Jessica has definitely taken off more weight in the past six weeks or so. When she was promoting WW in early September, it was kind of sad and funny how Jessica was trying to talk around the actual numbers, all while wearing either A) three pairs of Spanx and a peplum to mask her weight or B) a series of muumuus.
But the program is actually working now, and she must be working out a lot more too. Thus, this onesie and crazy platforms to show off her legs. Note that she's keeping that huge purse in front of her mid-section most of the time. My mid-section is my problem area too, so on that, I feel for her. Otherwise, she looks really good I think. This is pretty much where she was weight-wise before she got pregnant, honestly. Some outlets claim that Jessica wants to be below her pre-baby weight, like she wants to get down to 130 pounds. I think that's a pipe dream, but whatever. She looks good and I actually am proud of her for doing the work.
In a recent interview with iVillage, Jessica described her style this way: "I would say that I'm pretty casual. I don't ever wanna come across too intimidating, so as long as I look like you can come up and give me a hug, that's good. My signature look has always been really classic and comfortable jeans and T-shirt." She wants to look huggable. I'm sorry, I find that charming. Jessica wants to look like the person-equivalent of the Pillsbury Dough-boy. Jessica also said her style icon is… her mother. You can read more of Jessica's interview here.
PS… I really don't know how she can walk in those horrible shoes.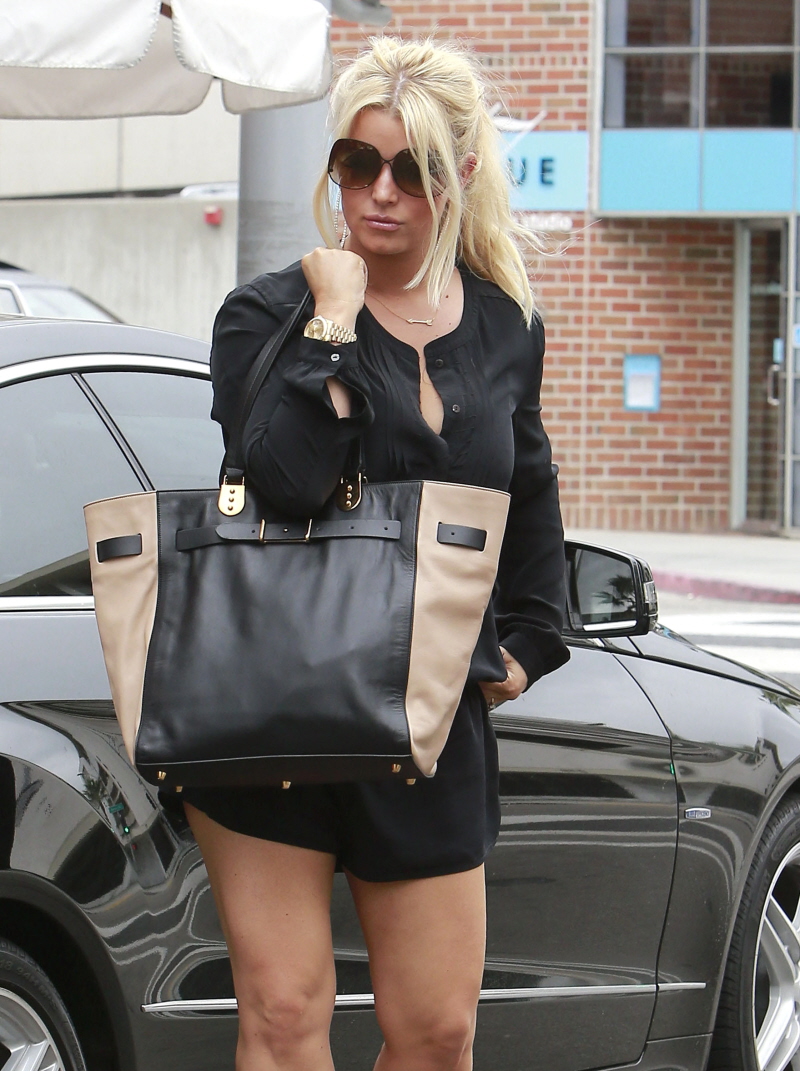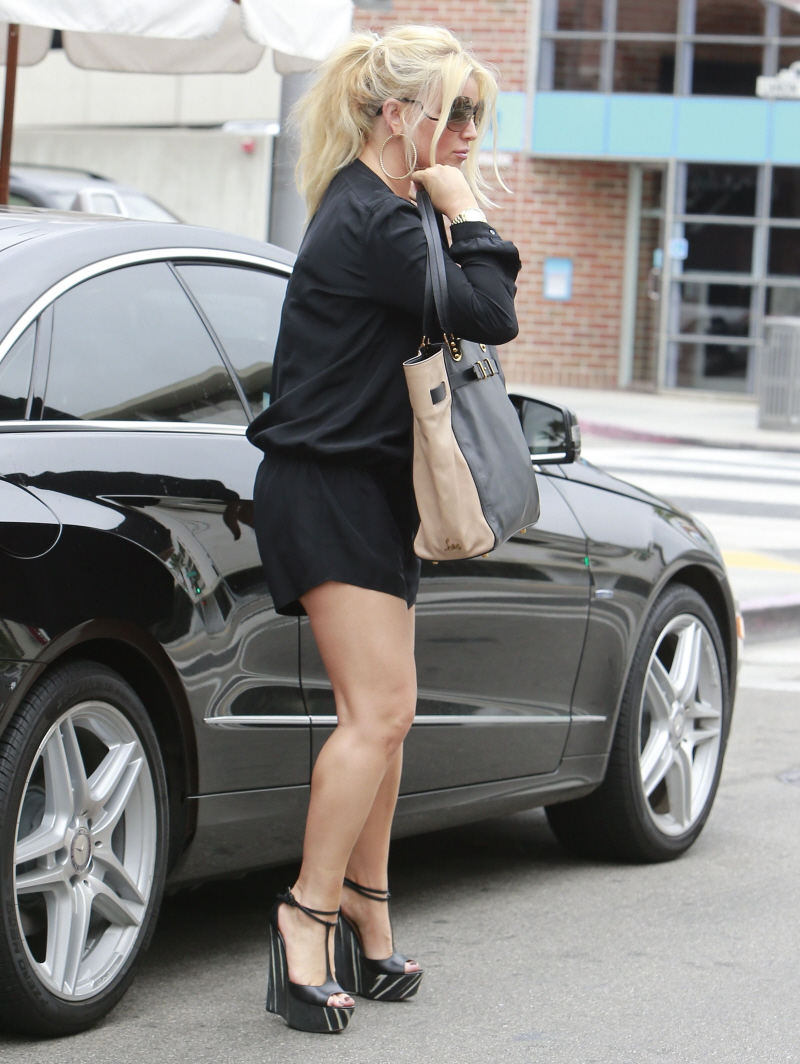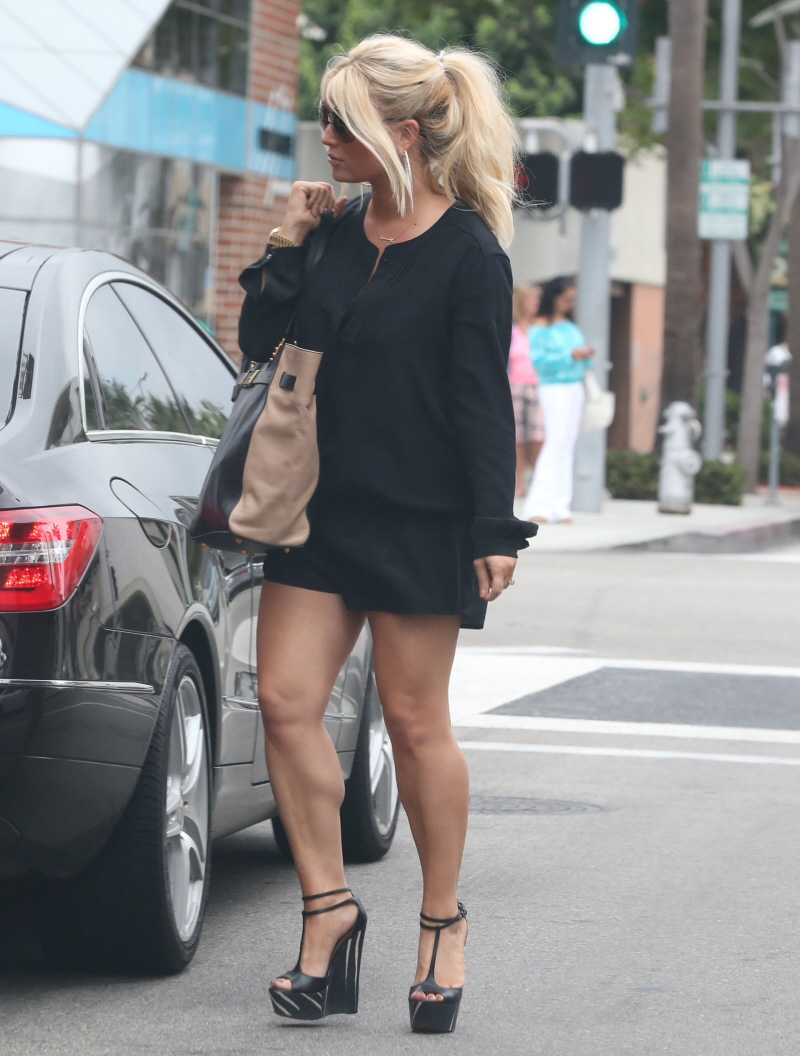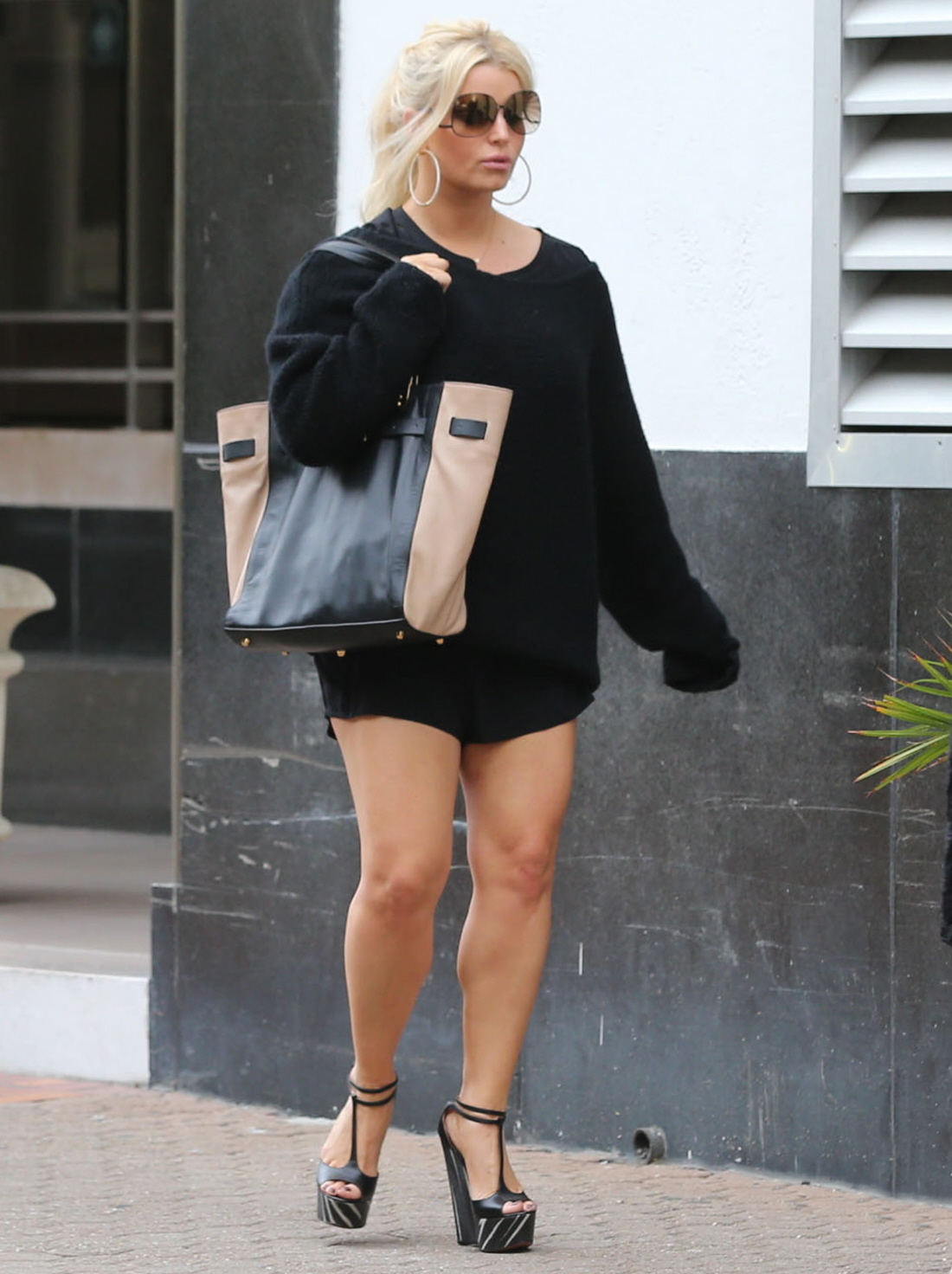 Photos courtesy of Fame/Flynet.