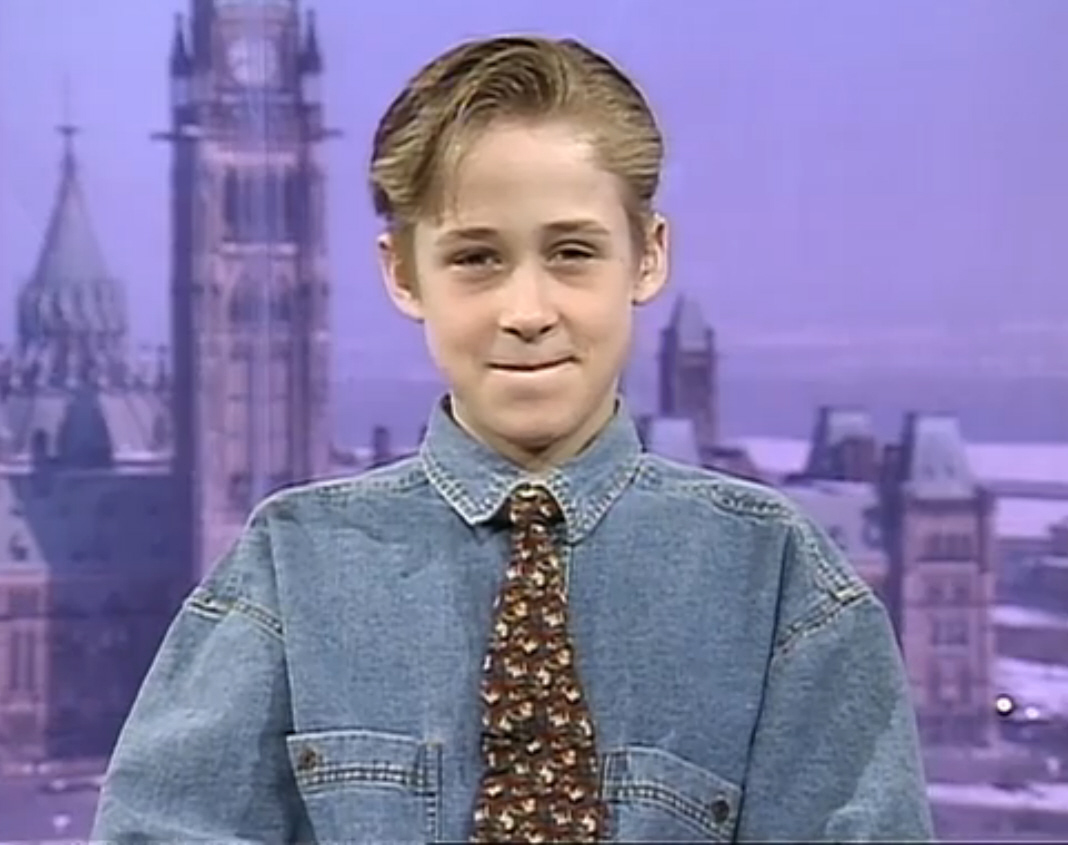 It feels like we haven't discussed Ryan Gosling in a while. I needed a break from him, I think. As far as I know, Ryan and Eva Mendes are still together and everything is going according to plan. The Turban has been appeased! The Turban will probably be getting a ring soon. Just keep that in mind. Anyway, there's a new Gosling video, and I couldn't help feeling a little something in my heart facsimile. Several months ago, we saw a very young Gosling performing a dance to C+C Music Factory and singing "When a Man Loves A Woman" (it was ridic). And now we have a video of a 12-year-old Ryan Gosling doing an interview with a local Canadian TV station, discussing how awesome it is to get The Mickey Mouse Club gig. You know what? Even at the age of 12, Ryan Gosling was a pimp. I mean that in a nice way. He's very, very cute here:
I swear, he's flirting with the reporter! Right? I love how he swivels around in the chair like a kid, but he's very well-spoken and polite and even kind of funny and flirtatious. The 11-year-old me would have been all over the 12-year-old Gosling. She would have thought he was, like, the coolest person EVER in the whole world.
In weirder news, Star Mag's cover story this week is "Hollywood Housekeepers Tell All". Gosling's housekeeper (whom he definitely needs to fire) tells Star that "Ryan Gosling pees sitting down and waxes his chest and back every couple of weeks." Chest AND back? Okay, I get waxing your back. But I will never, ever understand why men (and women) don't like some fur on a man's chest. As for the "pees sitting down" – how do you know he wasn't doing a #2? Was the housekeeper listening at the door? Or maybe Ryan just likes to read the paper or a magazine while he's taking care of business. It happens.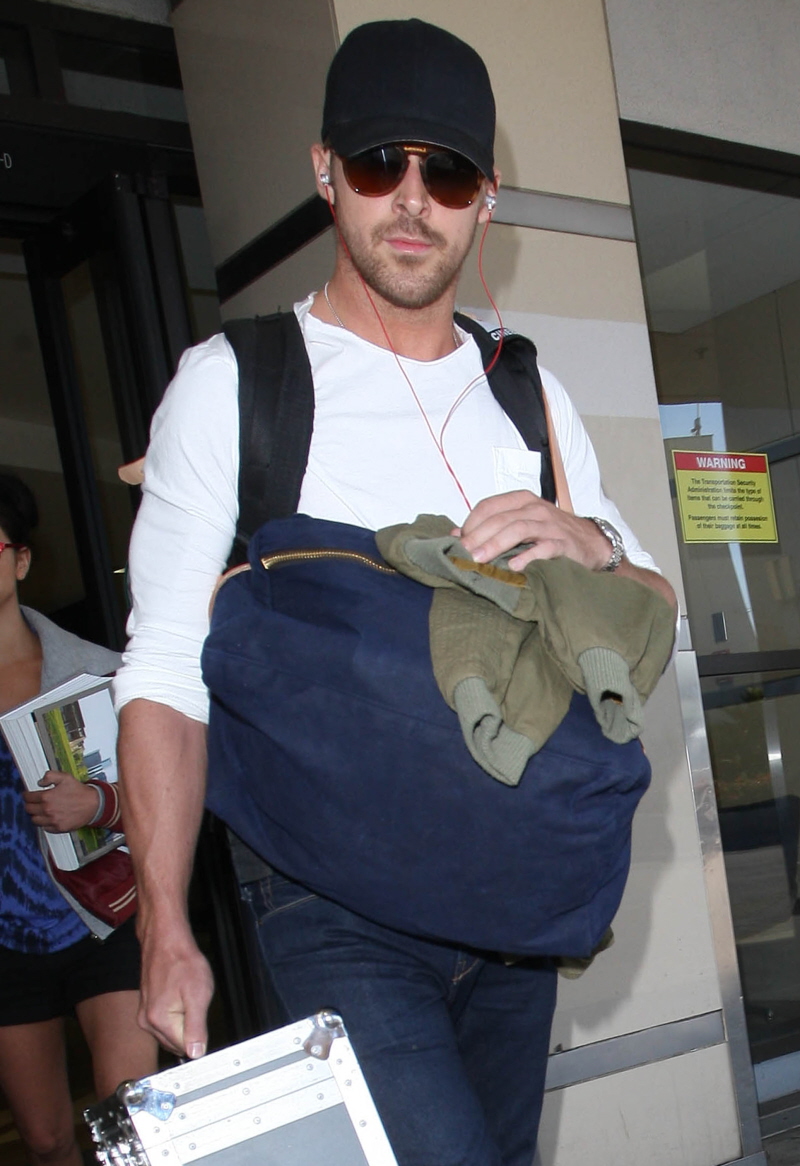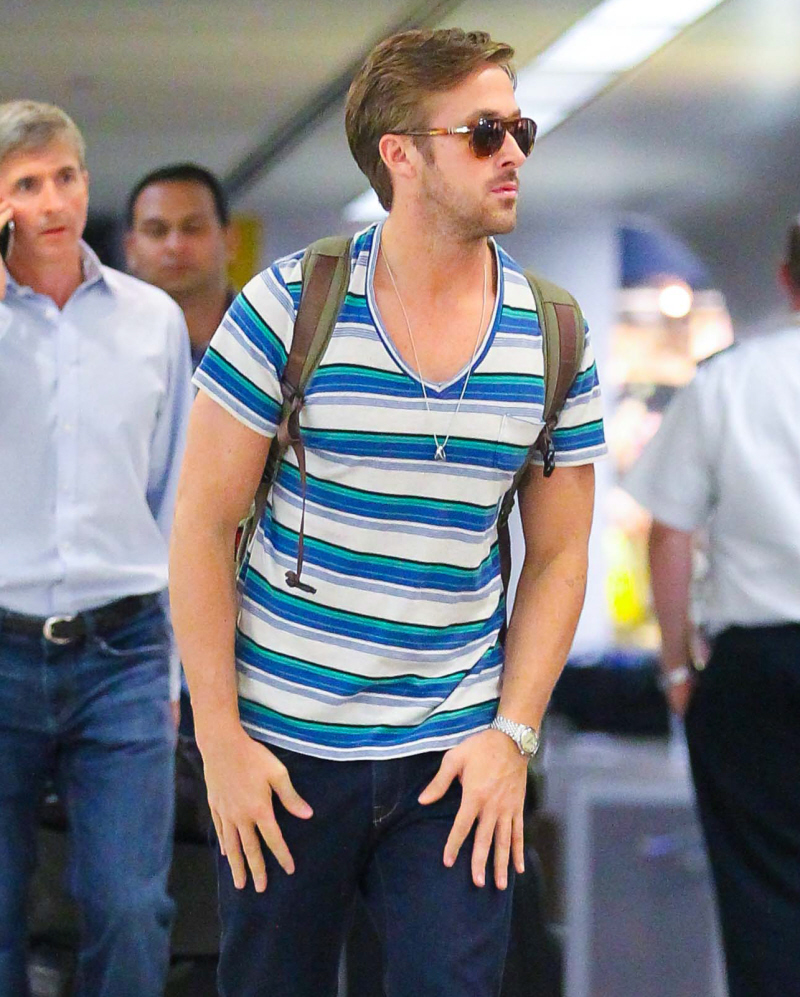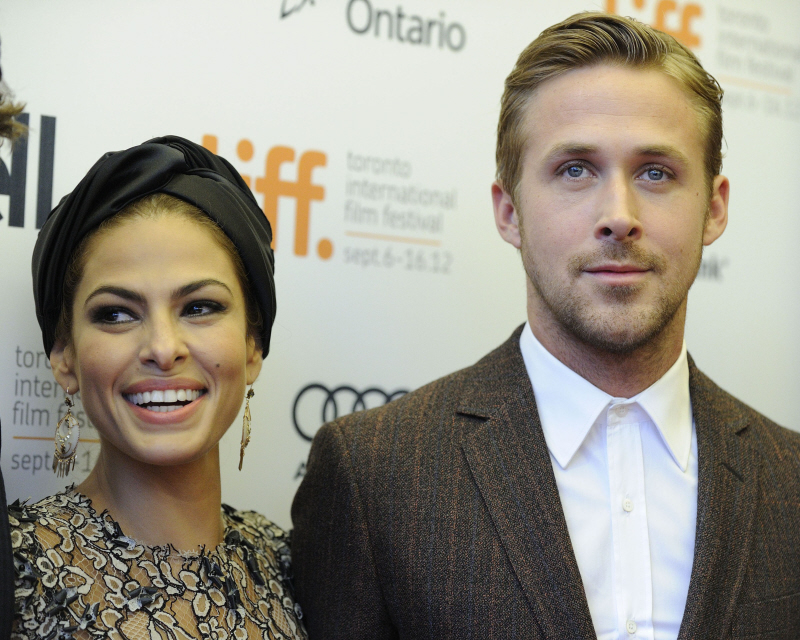 Photos courtesy of WENN.