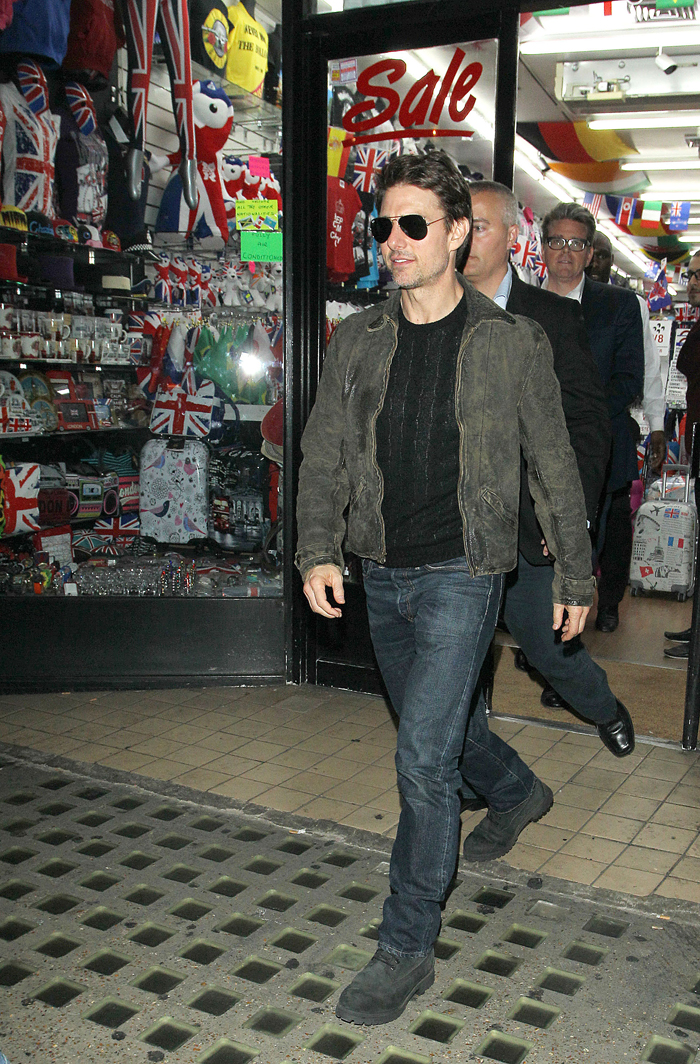 Imagine for a moment that you are Tom Cruise. You wake up in the morning, put on your massive lifts (with the help of twelve assorted bodyguards and assistants), go to work and do some crazy-ass stunts (because, thanks to Xenu and your pocketbook, you can fly) while surrounded by very short extras for several hours, and then head home to your London hotel and find yourself at a loss. Wasn't there something else you meant to do today? Lawsuit? Check. Oh well. I guess there's nothing else to do but head out to be weird, silly, and icky in some nightclubs and maybe check your son Connor's latest DJ gig like you did in these photos when Connor played London hotspot Chinawhite in August. You're so bloody proud of Connor. He's making it really big these days as "DJ C-Squared," and he's very in demand. In fact, Connor has social connections that might help you find a fourth wife without being accused of cruising for da ladies like some 50-year-old man in the midst of a midlife crisis. Which you obviously aren't, right? Great son, that Connor.

HA. Tom is still at it with this nightclub raving business, and I guess his "hunt for the next Mrs. Cruise" is as good a theory as any why he hasn't been photographed with Suri in 13 WEEKS. For those theorists who claim that we don't really know if Tom has made secret visits to Suri, well, that's not possible for Tom. Whenever he does visit with Suri, Tom always makes sure that the paps get a good, clear shot. Really though, poor Tom. He is so lonely and miserable and has been forced to degrade himself by trawling hotspots for his next wife since, obviously, he can't have Scientology just order a bride through a series of auditions again. That cover has been blown.
So according to this week's issue of Star, Tom has been spotted trying to cozy up with some of Connor's club buddies; Tom was even seen "flirting" with busty Playboy twins Carla and Melissa Howe, who were also recently photographed swapping numbers with Russell Brand after one of his stand-up comedy gigs. These are the Howe twins, and here is the story from Star: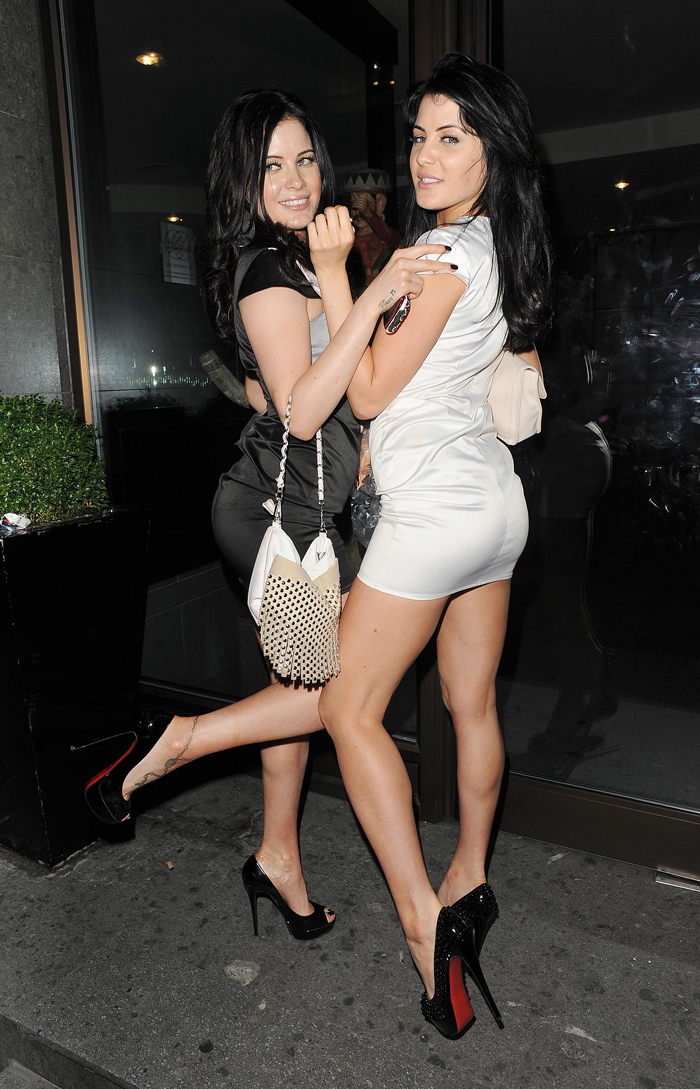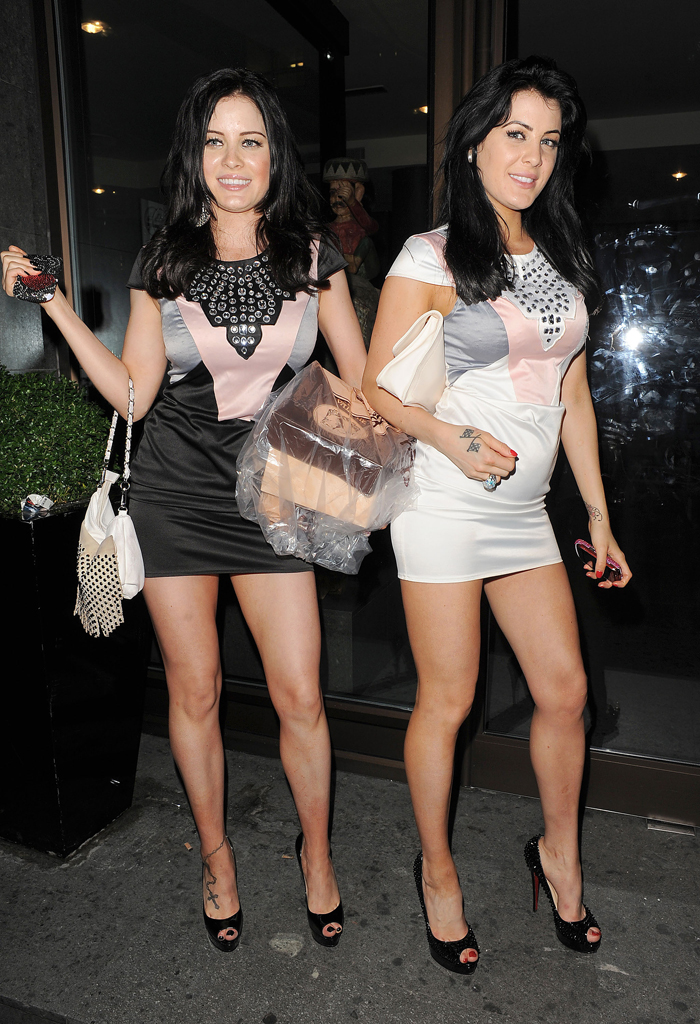 He may be the biggest star in the world, but even Tom Cruise needs a wingman. The recently divorced Top Gun star has turned to his 17-year-old son to help him find a replacement for Katie Holmes. "Tom is looking for a beautiful brunette between the ages of 23 and 30," says an insider. You would think he'd have the confidence to land any woman he set his sights on, but any man's game would be a little rusty after five years of marriage.

Son Connor is one of the hottest DJs around right now, and he has been encouraging his dad to come and meet his friends, says the insider. Recently, Dad came to see his boy perform a gig at London hotspot Chinawhite, where he met and flirted with two of Connor's friends, Playboy models Carla and Melissa Howe, reveals an insider.

Who wouldn't be excited to hang out with Tom Cruise? Instead of being worried about his dad honing in on his territory, Connor is actually Tom's biggest supporter, explains the source. "Connor feels like he knows Tom best and would be the perfect guy to find him a new woman." Never mind all the fringe benefits that are in it for him!
[From Star, print edition, November 1, 2012]
Yes, Tom is now all about finding his next wife, and nothing else matters to him at all. Twins even, but hey, two robots are better than one! Even Scientology might be put on the back burner during this all important hunt. Of course, there will be no true crisis of faith, but this week's issue of In Touch claims that Tom is planning for "a quiet drifting away from the church" and has made a "powerful statement" by "snub[ing] Scientology." Apparently, Tom skipped the CO$ annual fundraising event, which was held on October 19 merely an hour away from the London set of All You Need Is Kill. For the past several years, Tom has always attended this gala, and now he's just too busy — cruising for chicks, I guess.
Meanwhile, this week's issue of the Enquirer says that Tom has another new wingman, screenwriter/director Christopher McQuarrie (who directed Valkyrie and Jack Reacher and is one of the writers on Tom's upcoming All You Need Is Kill). Apparently, they're visiting all the London clubs together too. I bet David Miscavige is totally jealous.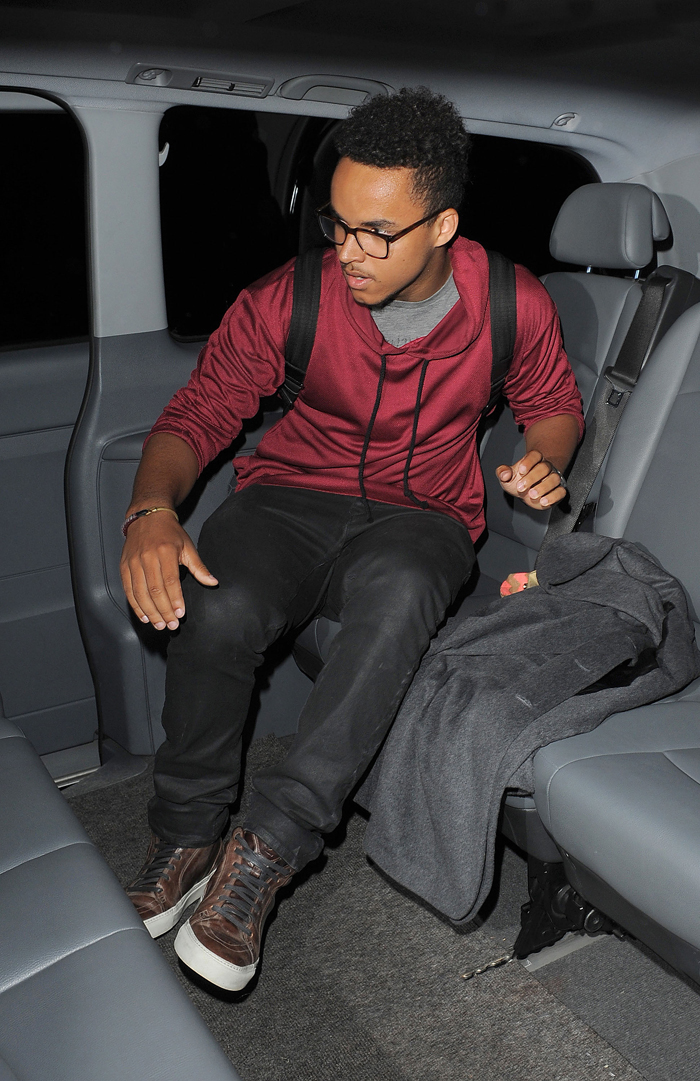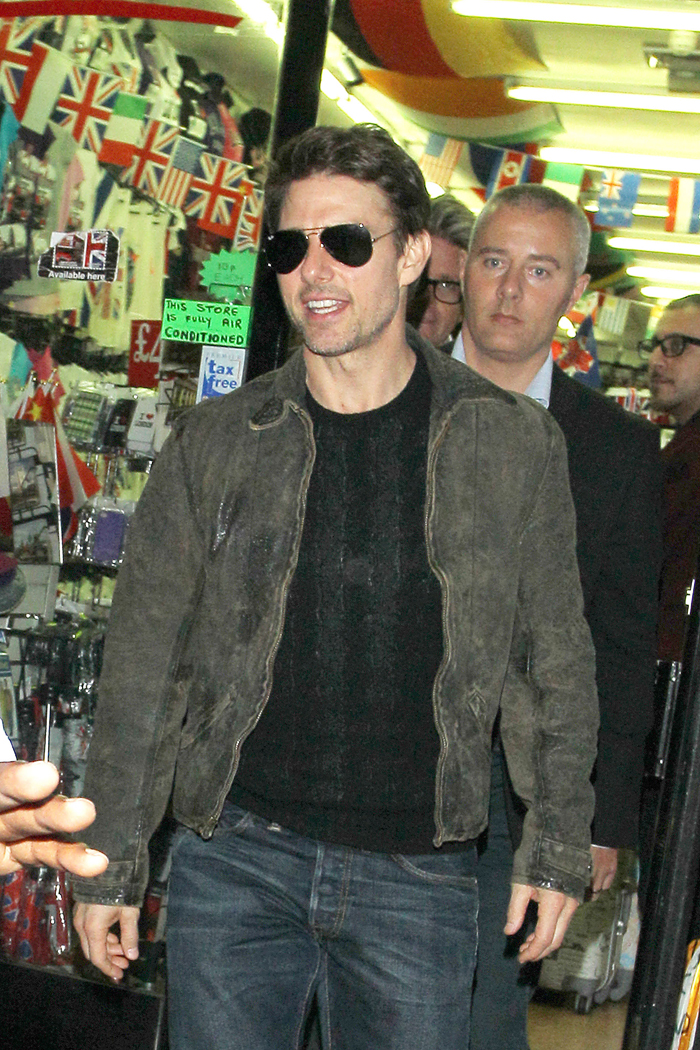 Photos courtesy of WENN