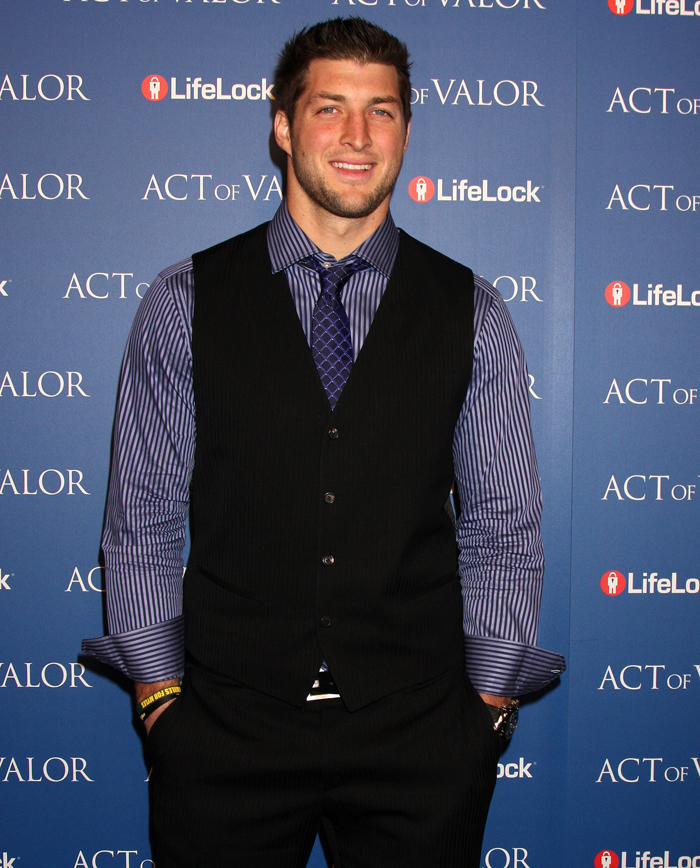 Poor Tim Tebow. I mean, he can't throw a football worth a damn, but that's not the real issue here. What is relevant to our concerns is that — ever since he became a household name — many very concerned parties have been keen to set him up with anyone who also fits the following criteria: (1) a household name; (2) female; and (3) single. So when Katy Perry split with Russell Brand, her parents tried to arrange a church meeting between her and Tim. Then Katy dedicated "Peac*ck" to Tim while he supposedly flirted with Maria Menounos. In the meantime, a pre-Kanye Kim Kardashian laughably tried to set up a date with Tim, but he wasn't going there. As if that wasn't enough, Tim was also supposedly caught in the crossfires of both Dianna Agron and Taylor Swift (that last one is actually believable), but it seems that he had another lady on his mind that entire time. Back in May, Tim and Camilla Belle were photographed in semi-close proximity (see the photo here) at the Met Gala, and here are their respective individual photos at the event as well as the lowdown from Us Weekly: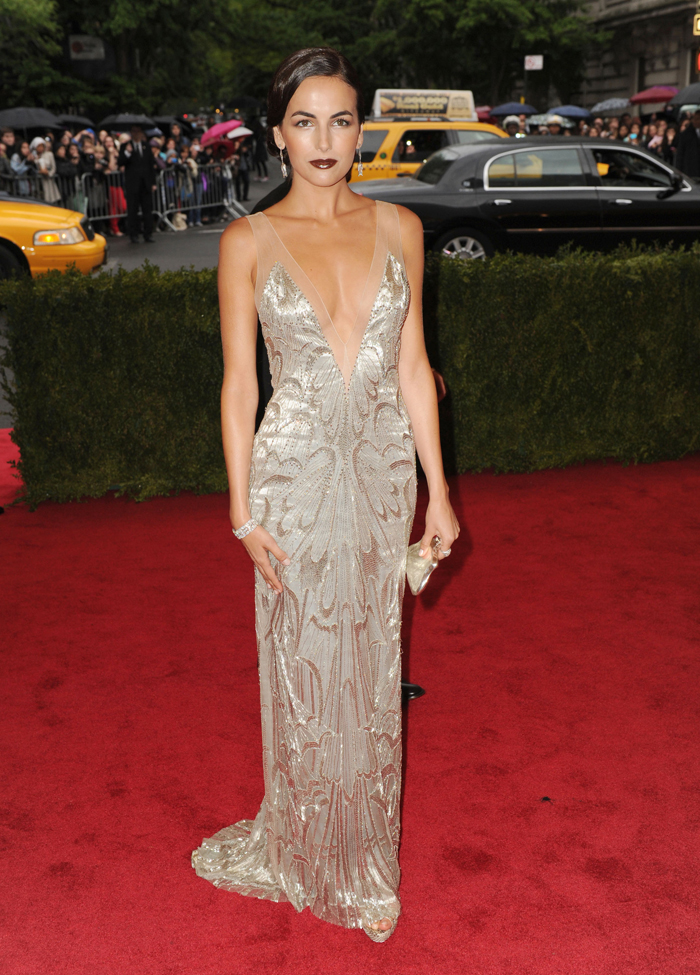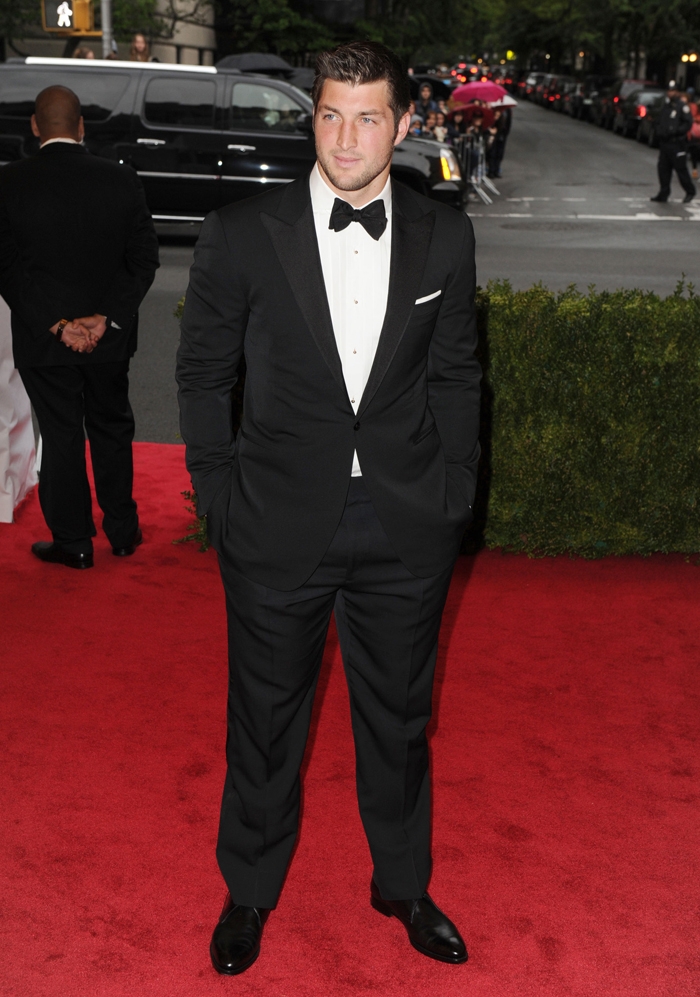 The NFL's most eligible bachelor is off the market!

New York Jets quarterback Tim Tebow, 25, is dating Push actress Camilla Belle, a source confirms to Us Weekly. TMZ spotted the couple bowling with pals at Latitude 30 in Jacksonville, Florida, Oct. 30. "They were grabbing kisses and holding hands," a source tells Us of Tebow and Belle. "He put his arm around her a few times."

According to the source, Tebow — a devout Christian who plans to remain a virgin until marriage — "was a true gentleman, helping her on the stairs when they went to the arcade area."

"They were having a great time together," the source adds.

Prior to her relationship with the athlete, Belle dated singer Joe Jonas from 2008 to 2009. Tebow has been falsely linked to Taylor Swift and Dianna Agron in the past.
[From Us Weekly]
Hmm, Camilla Belle. She's a very pretty girl, isn't she? Classically beautiful and very under the radar (in a sense). TMZ has a photo of Tim and Camilla together, and let's just say that I've never been attracted to Tim Tebow, but his size is … impressive. Oddly enough, Camilla also dated Joe Jonas for awhile, and she may have hooked up with Sparkles while she and Joe were an item. Camilla was also the next chick that Jake Gyllenhaal dated after Taylor Swift, if that means anything at all, which it obviously doesn't. Or does it?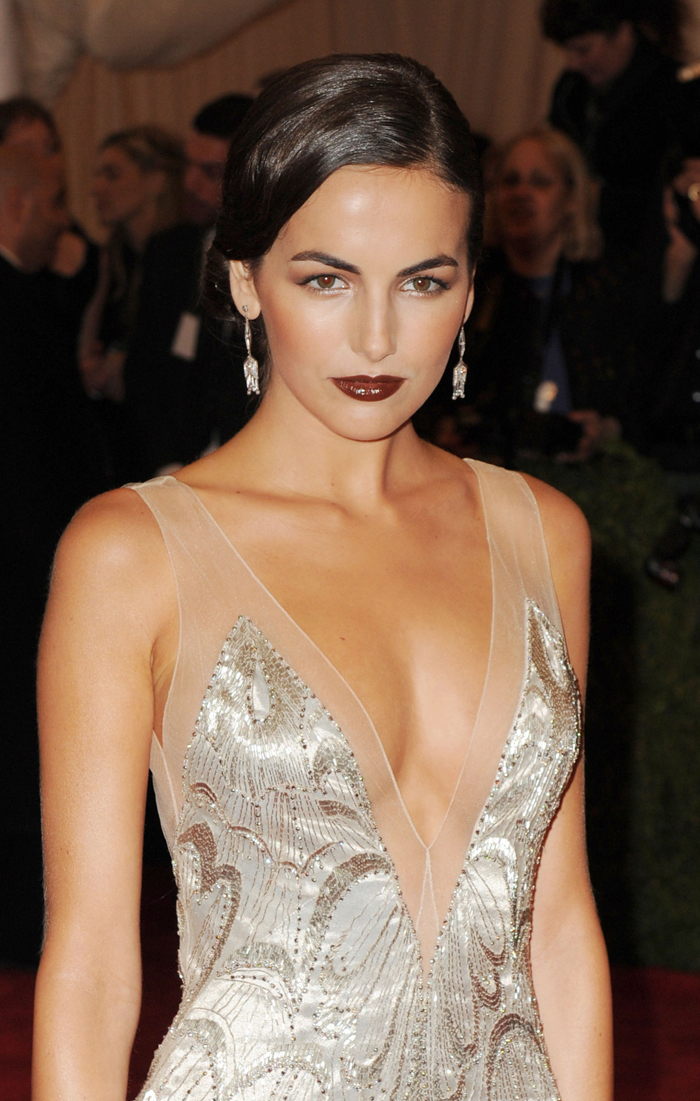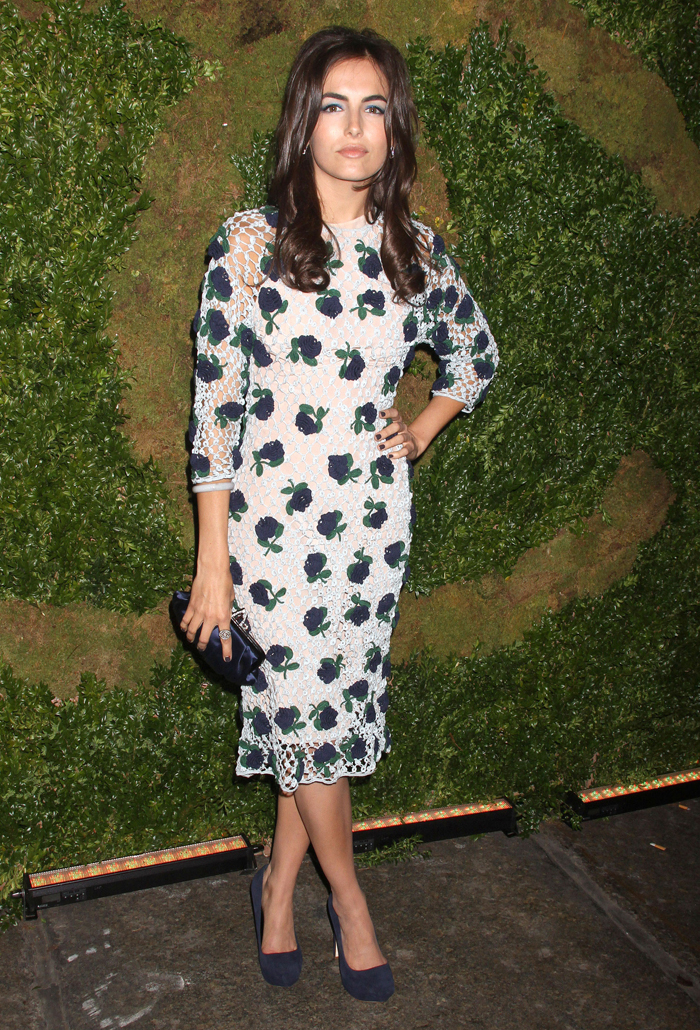 Photos courtesy of Fame/Flynet and WENN