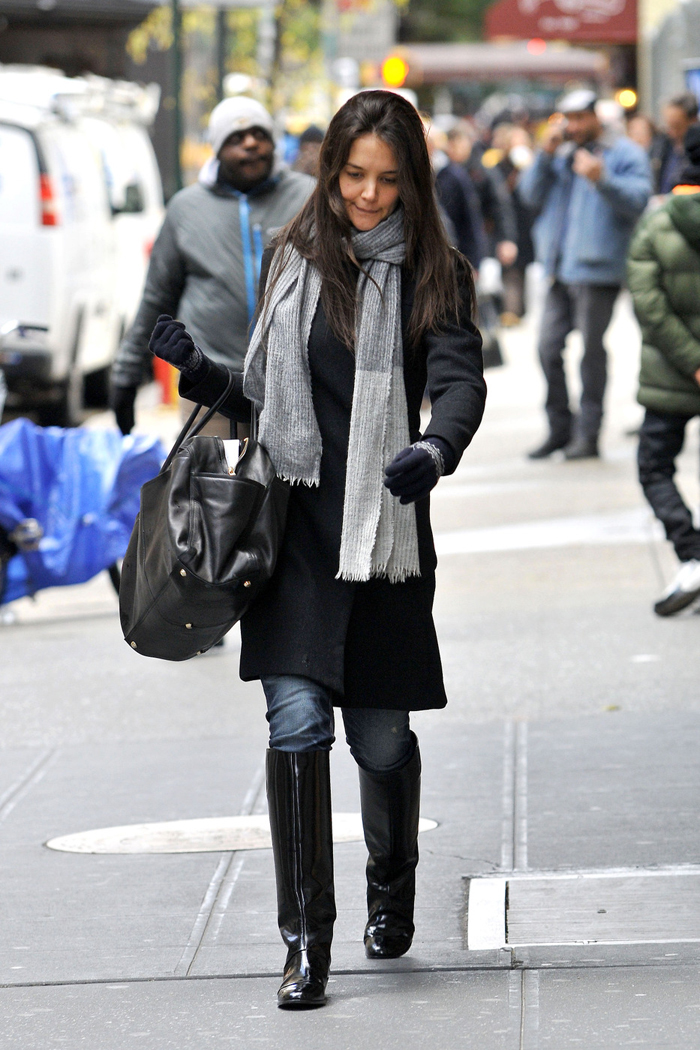 Look at Katie Holmes! Girl is looking so (gasp!) stylish in this amazing black coat and boot combo in these photos taken yesterday in NYC. Even the scarf looks good. Damn, there are moments like this when I can understand why she fancies herself a fashion designer, but then I remember what a budget mess the Holmes & Yang line looked like at NY fashion week. Oh well, she's still stunning (if a bit tired) here.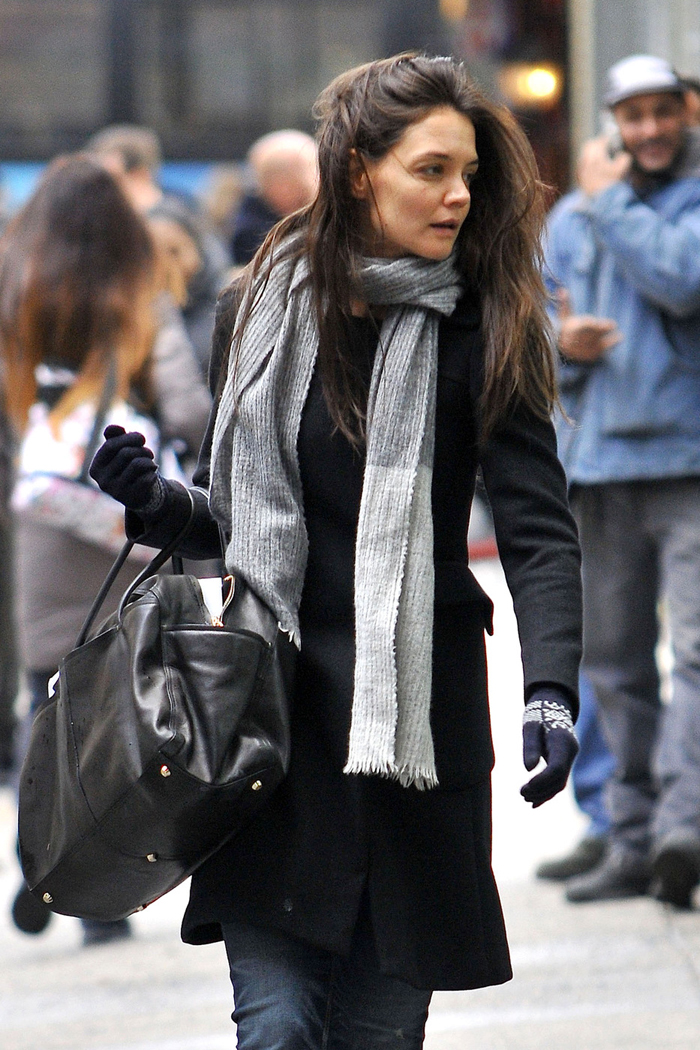 Katie's return to stage acting continues in the wake of Hurricane Sandy. People reports that Katie is doing well with this week's opening of Dead Accounts on Broadway and gathered a huge amount of applause during her solo bow. The Mail has some photos from the preview, which include a "steamy" smooch with co-star Josh Hamilton, who the Chicago Sun-Times reports is married but has a bit of a crush on Katie anyway. Nice try there, press.
Meanwhile, my interest lies with Katie's other male co-star, two-time Tony Award winner Norbert Leo Butz (pictured here), who appeared with Katie for an interview with the New York Times. The article notes that "Mr. Butz acted like a protective older brother" but also claims, "I thought our chemistry was palpable," when talking about his first meeting with Katie. Apparently, Katie declined this interview until Norbert agreed to come along, so maybe he makes her feel safe. Both Norbert and Katie are Midwestern and Catholic too, so hmm. Also, the NYT mentions Katie's chronic slouch. LOL. Girl needs to fix that, but I'm sure after standing next to paranoid Tom Cruise for five years, she might find the slouch to be a very hard habit to break. Do some yoga, Katie. You'll love it. Here are some excerpts from the interview: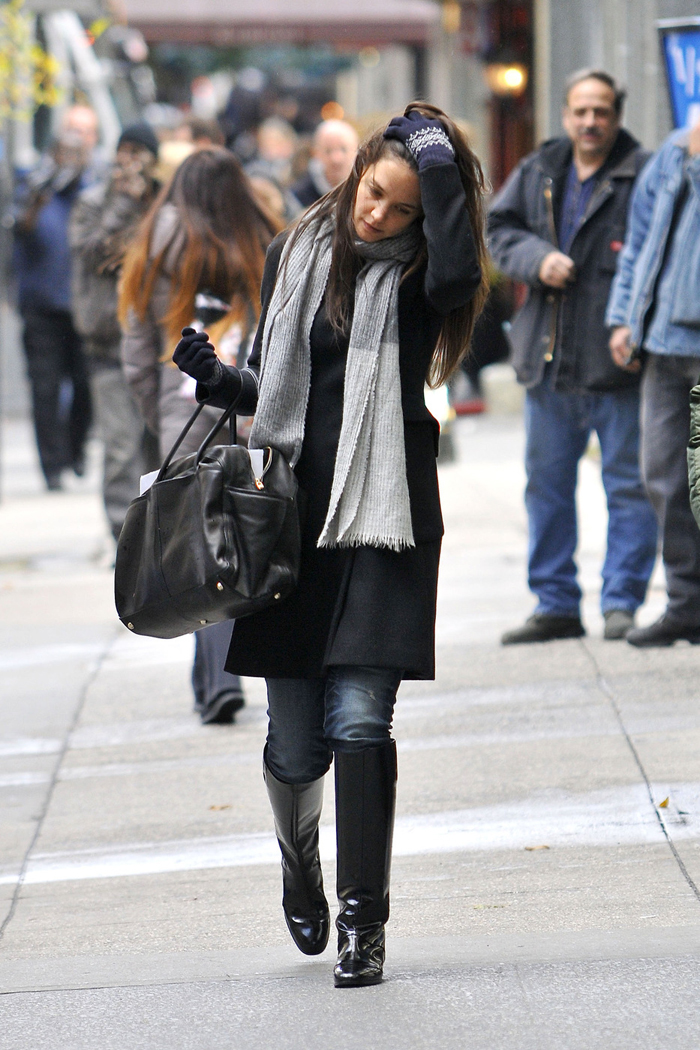 The old Katie still exists: "I still think of myself as Midwestern," said Ms. Holmes, 33, who arrived for a recent interview without any trappings of celebrity: no assistant, no makeup, no jewelry, no designer labels — only a simple black band to tie her wet black hair into a ponytail. "I mean, I've had box wine. It's good. And it's a lot easier to open."

Her religion still guides her: "Catholicism, yes. But it's more about the family bonds. I have these moments where what's going on in my life is unbelievable, and you have to tell everyone to figure out how to respond. My siblings and I are always on the phone saying: 'Oh my God, what do you think? What does Mom think? What does Dad think?' And then you act accordingly."

How she's like her Dead Accounts character: "I'm like Lorna in that my values guide me in an instinctual way, like, 'That feels weird' or 'I better send a thank you,'" Ms. Holmes said as she slouched forward. "Also, the Midwestern work ethic: You do what you do, and you don't talk about it. You don't say, 'Oh, I'm a doctor.' You won't have many friends if you do that. And when you're in the entertainment business where you're applauded for so many things — – You can easily fall into thinking, 'Wow, I'm really something,' But I believe in putting your head down and doing the work."

She's nervous: "I have a hard time sleeping because I think about how serious this all is," she said of expectations for the production. "I think about the cost of tickets. I think to myself: 'You better do a good job. People are paying a lot of money.' You want to know your stuff."
[From New York Times]
I love boxed wine! It's so much cheaper than bottles, and the Bota Box brand that I like holds the same amount as four bottles and lasts nearly a month. Since I've never been a wine snob and my goal is mostly to get my buzz on, the stuff tastes good enough for me. I hope Katie stocked up on boxed wine as soon as she left Tom. You know he wasn't into that crap.
This week's issue of the Enquirer has a lengthy story all about how Katie is dreading the holidays because Tom will finally make his presence known again in Suri's life — since he now hasn't seen his youngest daughter in 15 WEEKS. According to the article, Katie expects Tom to make a huge deal out of Thanksgiving and Christmas with a massive gift extravaganza to "make up" for not seeing Suri for four months. Actually, I believe this will happen but figure that Tom will skip Thanksgiving and just go with Christmas, in which case it will have been (at that point) nearly six months since visiting with Suri. Such priorities.
The Enquirer also includes a creepy yet amusing image of a brand-spanking new Scientology poster, featuring Tom Cruise staring at the Empire State Building from a balcony. They know she loves to take the subway now, right? Well, this is what Katie sees upon entering the station nearest her Chelsea apartment.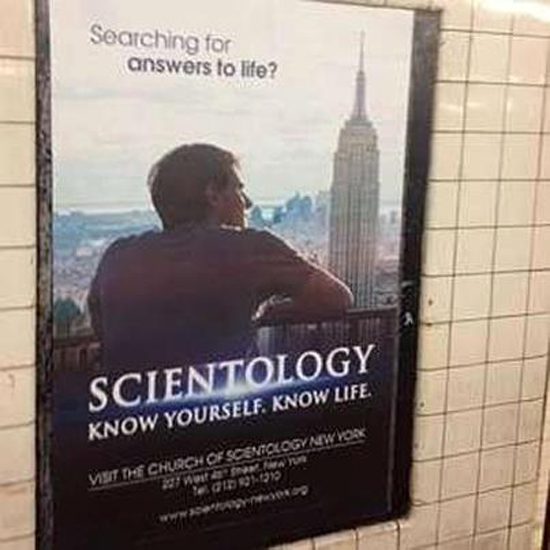 Other than dealing with those creepy CO$ tactics, Katie is dealing with getting her life back on track in the aftermath of the unhinged, lift-wearing midget. Doesn't she look so happy now? Suck it, Tom.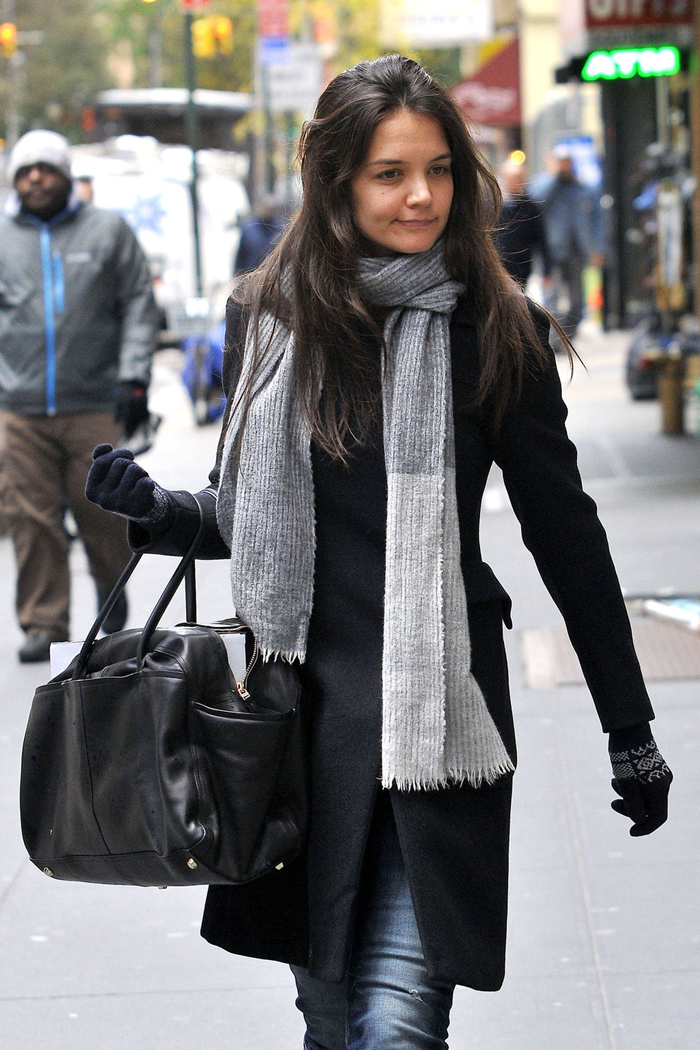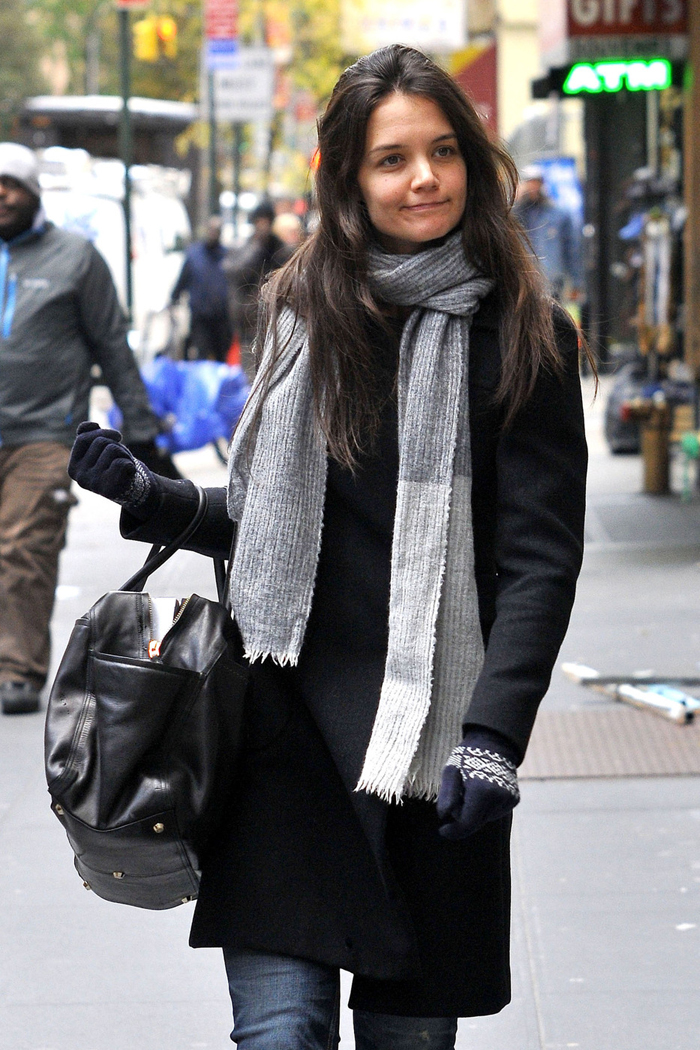 Photos courtesy of Pacific Coast News and Facebook