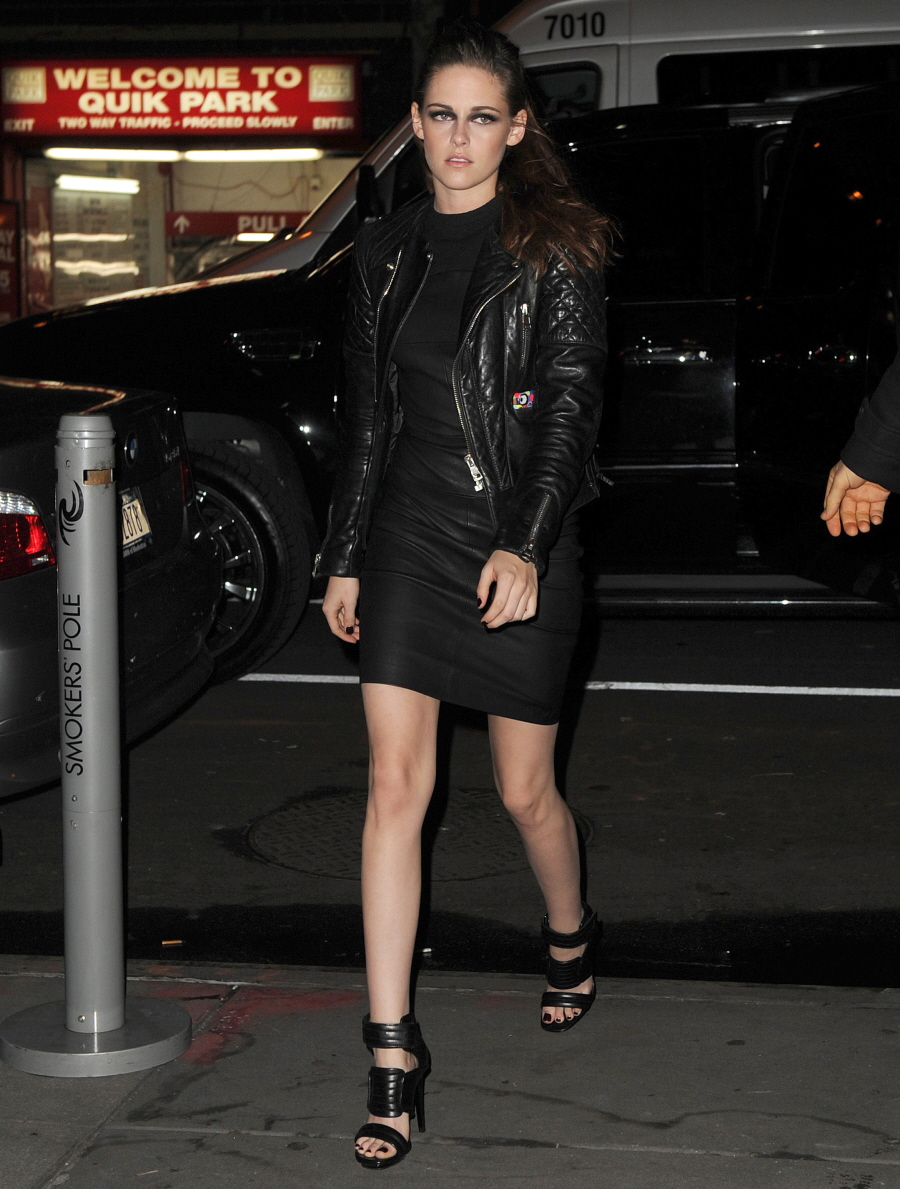 Here are some new photos of Kristen Stewart entering a NYC screening for On the Road – we don't have access to any photos from the actual carpet for the screening, but these are good enough. Kristen's leather dress is by A.L.C. It's cute. I think the jacket is Balenciaga – and I'm not a fan. I don't mind that she's doing a lot of leather these days, I just take issue with the "dated" looks that she chooses for some of her leather looks, but the dress is fine. I think the Barbara Bui heels are kind of cheap-looking, though. I'm sure they're expensive, but I wonder if maybe a simple black closed-toe Jimmy Choo slingback might have worked better? Kristen didn't attend the screening with Robert Pattinson, and I can't find any reports that he was there, being low-key or whatever. He's already seen the movie a few times, so maybe he just wasn't interested this time.
Can we talk about Kristen's makeup? What is going on with her lately? For years and years, I thought she had maybe the best makeup of any young actress in Hollywood. Like, her makeup artists knew what the hell they were doing, and Kristen just has the kind of "blank slate" face that can pull off really strong makeup looks. But then that corpse-y appearance at the AFI Fest happened last weekend, and now this. This was actually my first thought when I looked through these Kristen photos: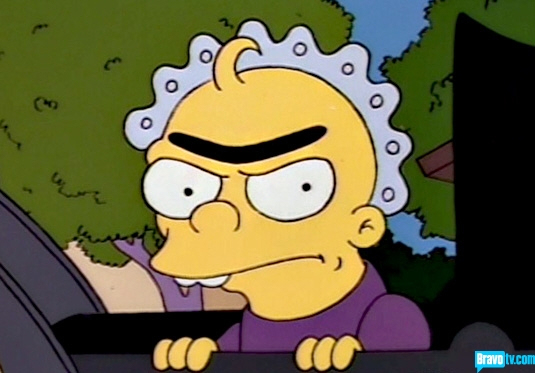 Right? Kristen totally looks like the Angry Unibrow Baby from The Simpsons. Kristen needs to stop getting high with her makeup people. Or she needs to stop getting high and trying to do her own version of a bold, smoky eye.
In other K-Stew news, Radar was sort of right – Kristen and Rob did adopt another dog! Radar said the adoption was coming, but Kristen confirmed the adoption while she was doing press this week in NYC. She got another rescue, and she named her Bernie. Like, short for Bernadette or Bernice?
When Kristen Stewart met her newest rescue dog, Bernie, at an animal shelter, the actress admits the pooch knew just how to steal her heart.

"She was very emotionally manipulative. She really milked it," the Twilight starlet told Kelly Ripa on Wednesday's episode of Live! With Kelly and Michael. "Then I got her home, and she was like, 'I have arrived.'"

But while Bernie wasted no time making herself at home with an A-list star, with Stewart again comparing the pet to a "roommate," her other rescue dog, Bear, didn't fare as well with the adjustment.

"She was very comfortable instantly," Stewart says of Bernie, "taking Bear's stuff. I was like, 'You need to slow your roll, girl. You need to watch it!'"

Asked by Ripa if she wanted to provide a playmate for Bear, the 22-year-old says it was a simpler motivation that led her to adopt again.

"I'm just sort of obsessed with rescuing the pooches," Stewart said.
So Bear is living with Kristen – but I thought Bear was more Rob's dog? Didn't he do the rescuing? Oh well. More proof that they're together, I guess.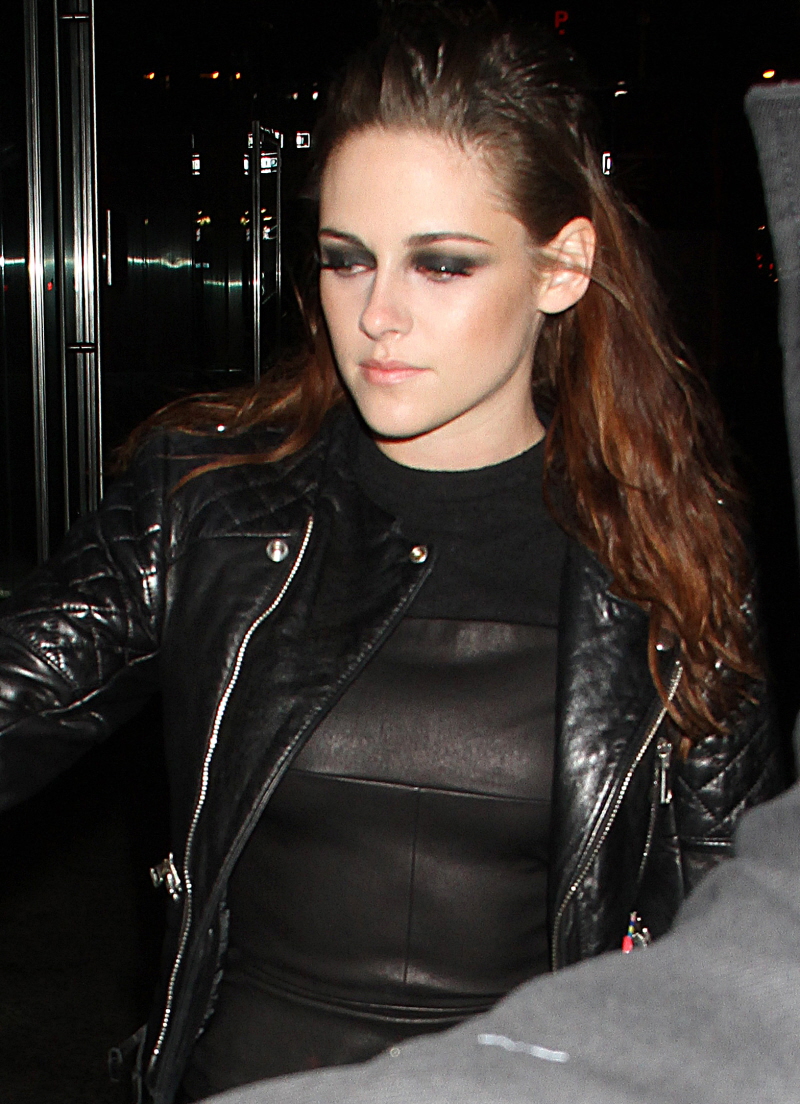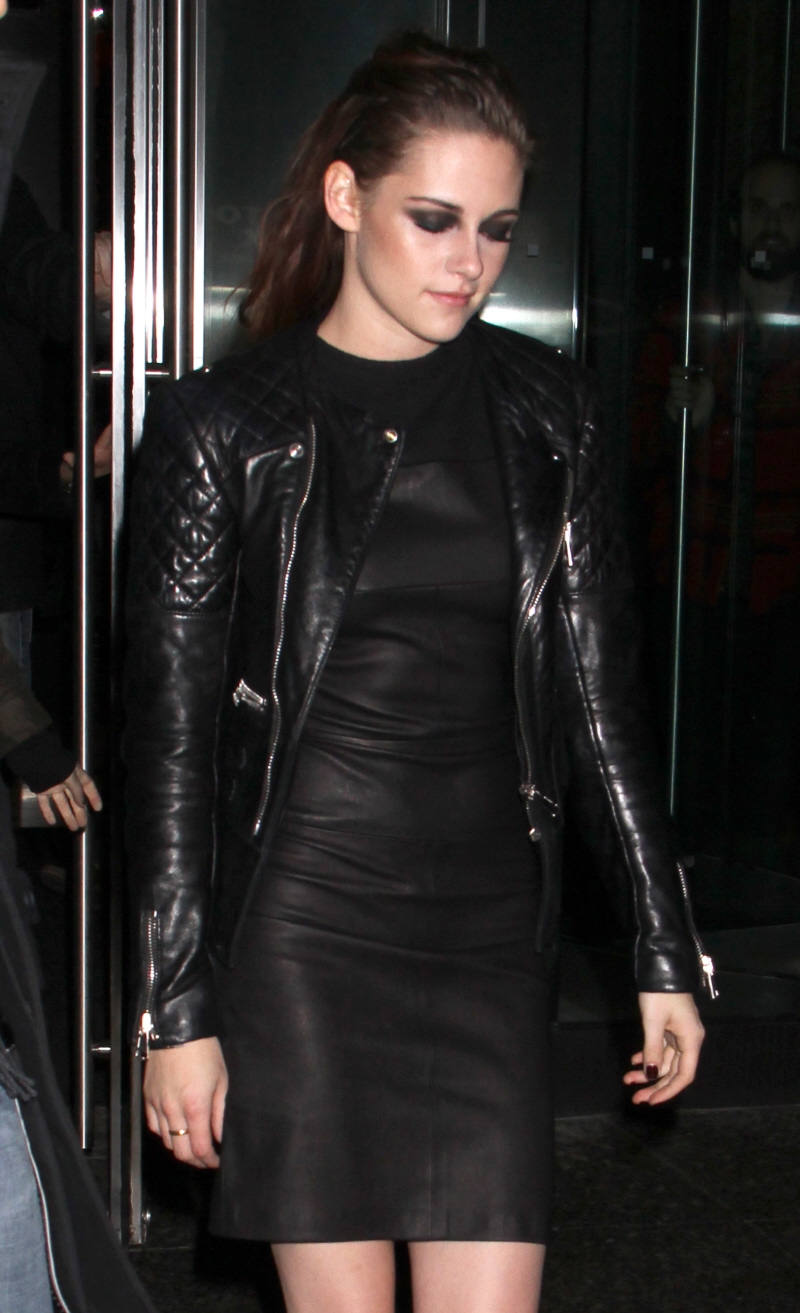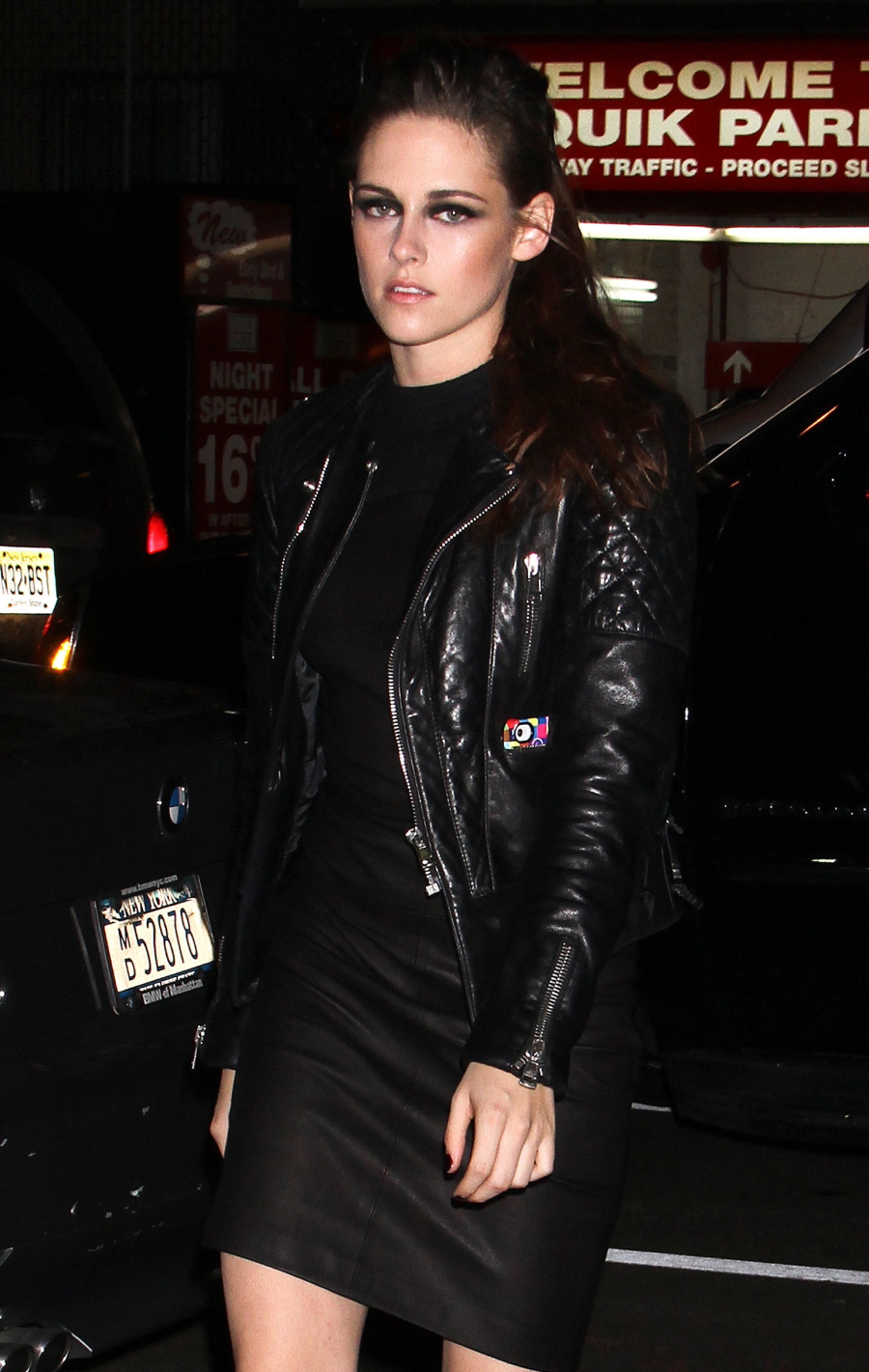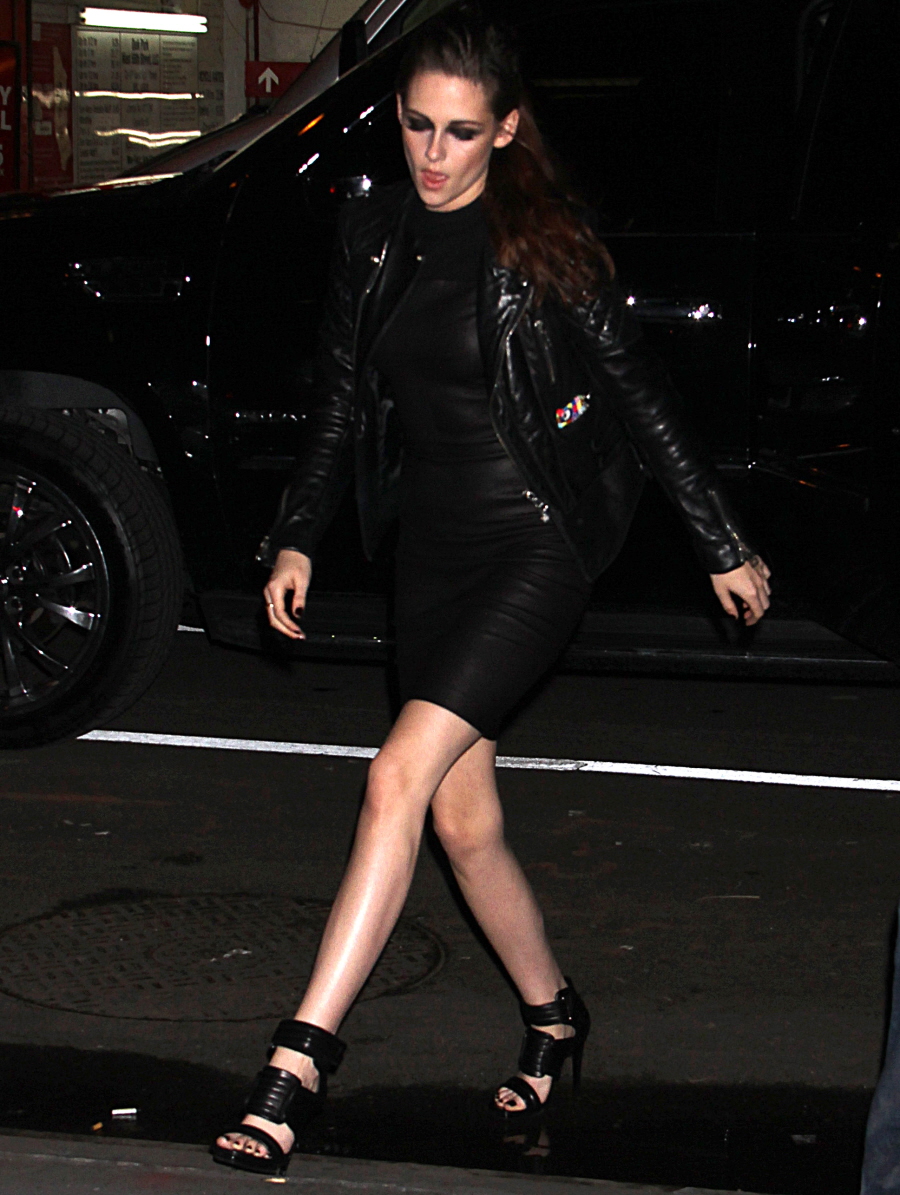 Photos courtesy of Fame/Flynet, 'Angry Baby' image courtesy of Fox/The Simpsons.