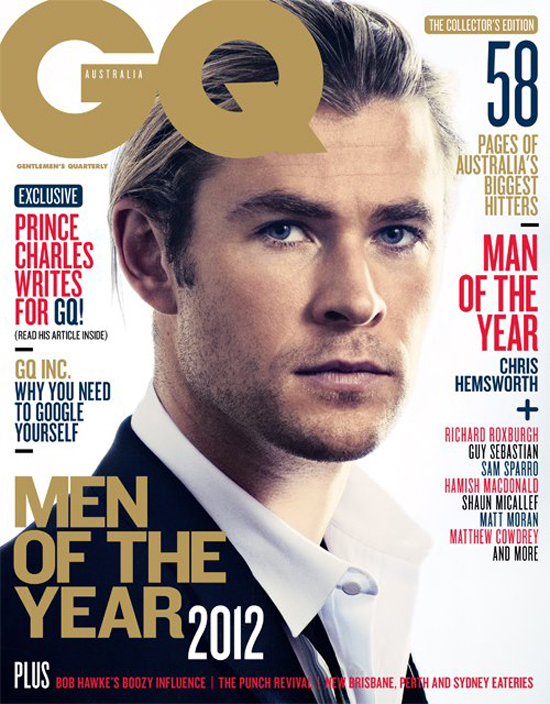 Chris Hemsworth has been named GQ Australia's Man of the Year (as opposed to Channing Tatum and Ben Affleck as GQ's Actor and Director of the Year, respectively speaking), and this seems like the clear and obvious choice for the Aussie who has achieved such a stunning breakthrough in Hollywood throughout the past year. Between Thor, The Avengers, Snow White and the Huntsman, The Cabin in the Woods, and all of those paparazzi pics co-starring Elsa Pataky, this has been the year of the Hemsworth. Oh, there are a few other Hemsworth brothers, you say? Well, they'd better work hard to catch up to Chris, or as I like to call him, "Hiiiiiii, Thor…" One thing I appreciate about Chris is his ability to pull off scruffy and pretty looks, but this GQ shoot definitely deviates towards the polished end of the Hemsworth spectrum. The man sure can wear a suit, and here are some excerpts from the interview: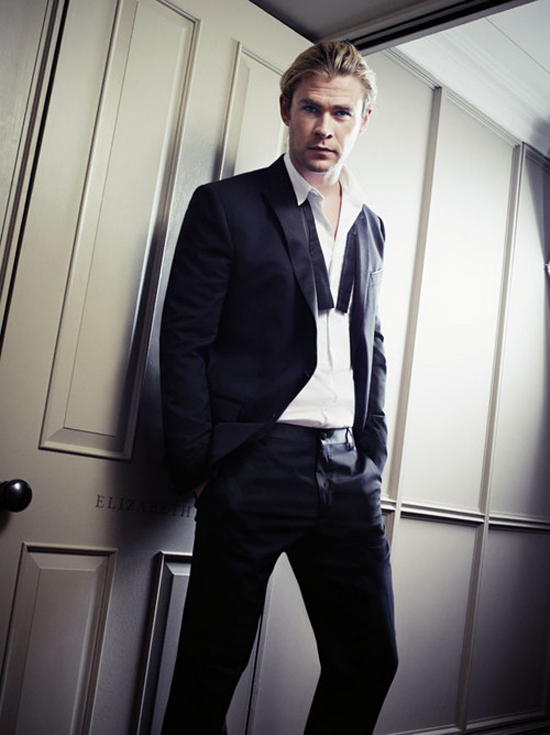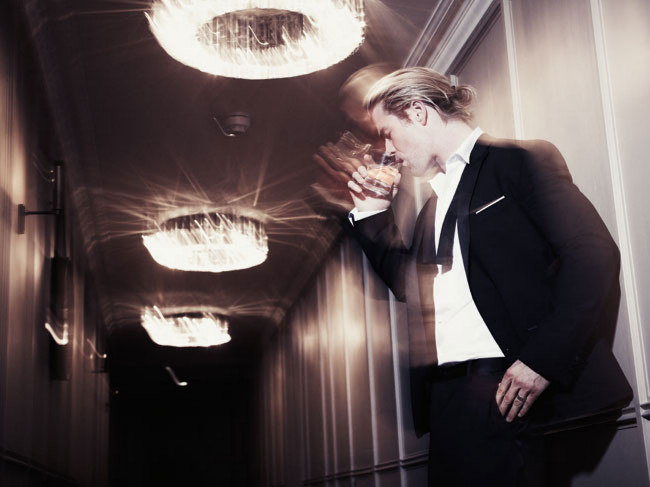 His childhood Star Wars obsession: "It was definitely a dream scenario. I was on The Avengers publicity tour and I had a real moment where it felt like I was part of something special. Kids were looking at The Avengers like I used to look at Star Wars. They were running around pretending to be us."

His sudden success: "This year may appear like it was big, but it's only because all the films I've been working on have finally come out. The past four or five years have just been a blur."

On growing up Aussie: "It was a different world. There were crocodiles and buffalo. We were isolated, one of two white families. We saw a lot of corroborees and tribal dancing. I have a wider understanding for the Aboriginal situation because of my time there. It's an insight into that world that most people don't get."

Three years on an Aussie soap: "Whenever you mention 'Home and Away,' people list all the Aussie actors who've come over to the US from it and been successful. You've got Naomi Watts and Simon Baker. Heath Ledger did a stint there. Hugh Jackman. No, I don't think he did."
[From GQ Austraila]
Right now, Chris is filming Thor 2 (set pictures below!), and the buzz is that Natalie Portman really resisted reprising her role as Jane Foster and was effectively "forced" into her contractual requirements to come back for the sequel. What gives? Maybe she was burnt out on kissing hot dudes after making out with Michael Fassbender last month on that untitled Terrence Malick project. Or maybe she was just irritated that Jane never got to have sex with Thor in the first movie. They just cuddled by the campfire, right? I'd be angry about that too.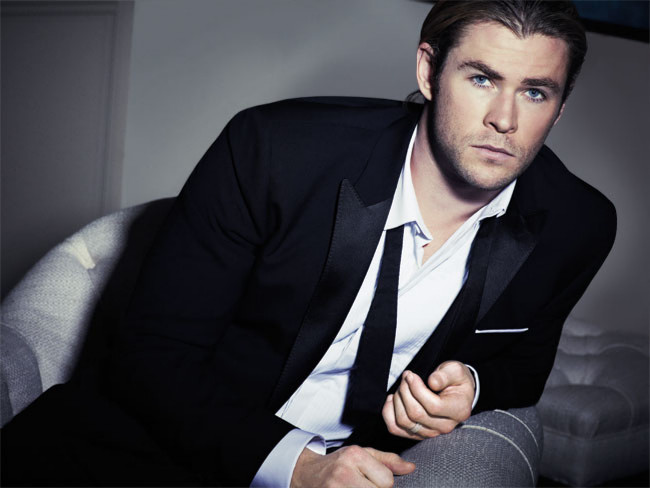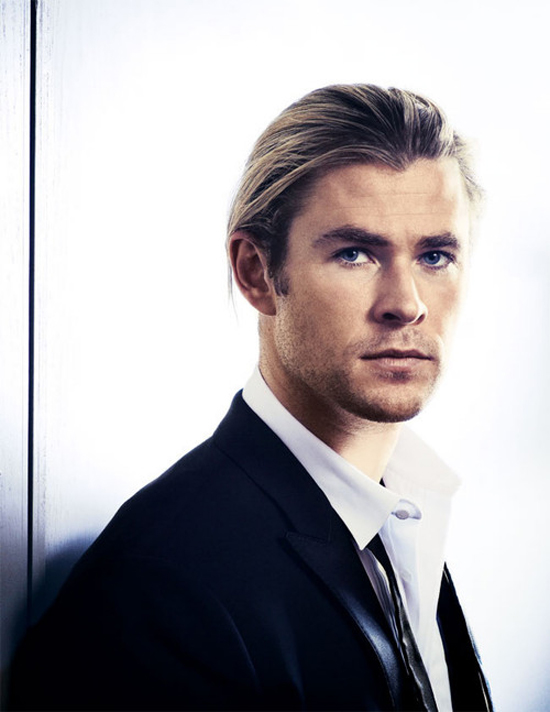 Now here are some candid photos of Chris from the set of Thor 2, which is currently shooting in London. I wonder what Thor is doing in this scene. Maybe fighting some CGI ice giants. Where is Loki?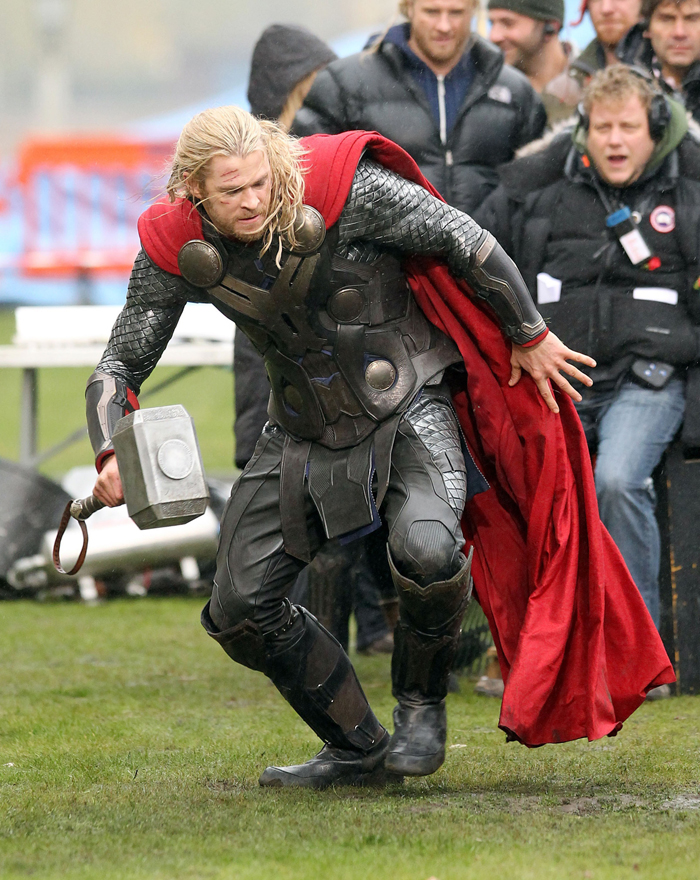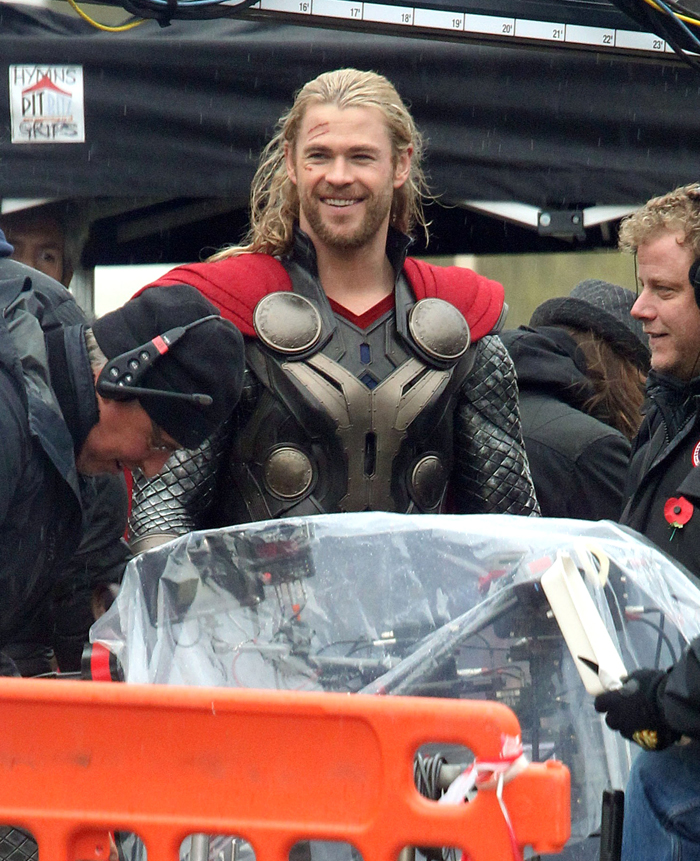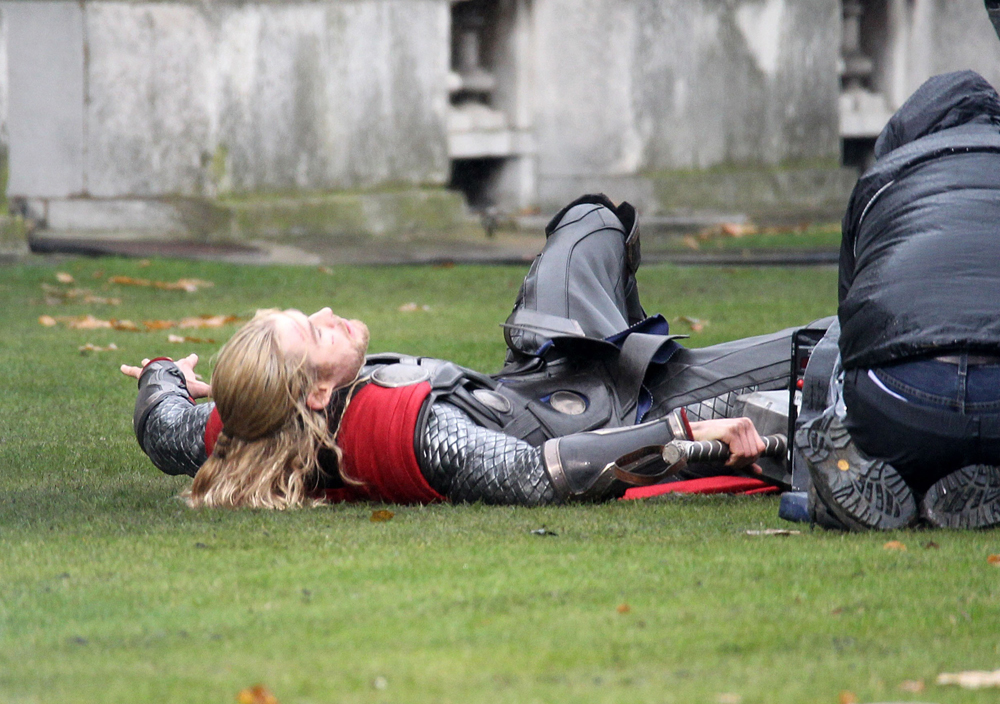 Photos courtesy of Fame/Flynet and GQ Australia