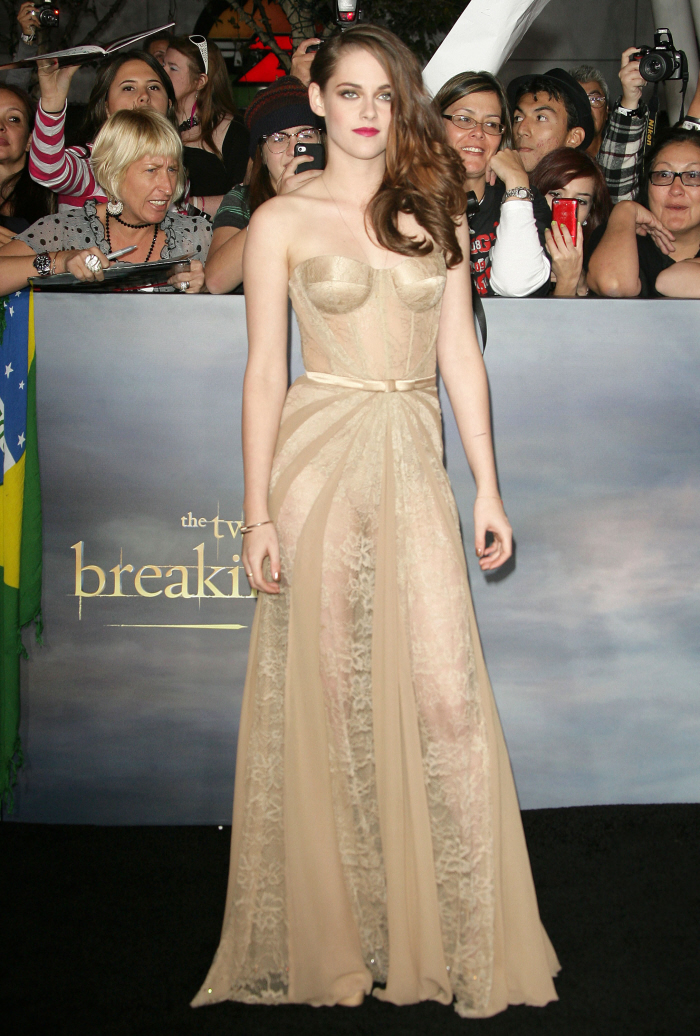 I still can't get over how trashy Kristen Stewart looked in this Zahair Murad gown two nights ago at the Breaking Dawn Part 2 premiere. For most Twilight franchise premieres, she's gone for more classic and conservative looks. Why is she suddenly all "check out my butt cheeks, y'all"? Anyway, did you know that Robert Pattinson's mom and Kristen's dad came to the premiere? True story. And Kristen and Rob's mom were even hanging out a little bit. TWIHARD PROOF! After the premiere, Rob and Kristen apparently stayed close to each other, with one source saying, "They were very relaxed and cordial and were having fun and a good time," and they didn't leave until after midnight. Proof! Well, at the very least, Kristen didn't avoid Rob's caresses like the plague and order him to stop kissing her.
Meanwhile, did you know that Kristen hasn't had a job in a while? True story. She was supposed to have a slew of new projects ready to go, but she pulled out (or the films simply went away) after her little Mini Coopering scandal. But Kristen wants everyone to know that she's ready to work. She's "itching" for it. Like she's got ants in her pants. And she'll do ANYTHING for a part. Because she's already proven that, hasn't she?
You'd think Kristen Stewart would want to take a nice long deserved vacation after the Twilight madness comes to an end. But no—the gal doesn't want to slow down.

"I'm kinda desperate to get a job right now," she told E! News on the black carpet tonight. "I'm itching to go back to work."

For now, it's all about Breaking Dawn: Part 2. "I feel really good," she said. "I'm trying to take in every single one of these moments. I don't want to miss one."

And one moment she will never forget is the first day of shooting the first Twilight.

"We shot the climax of the movie at the very start of production and I almost passed out before I walked onto my first entrance," K. Stew said. "I literally had to hold onto the door handle to not fall over."

She added with a laugh, "If you don't feel like you're terrified and want to pass out, it's not worth it."
The last time she had a job, she introduced herself to her soon-to-be married lover by openly nursing a burn on her crotch. And Rupert Sanders could not get enough of his "beautiful tomboy" who was smoking her way through the meeting. What other director wants to sign on for that? Perhaps Rupert again – the studio is still trying to make a sequel to Snow White and the Huntsman happen, and no one knows if Rupert or Kristen has signed on, or maybe both? And Kristen might be working with Ben Affleck too, which I'm sure will cause a rash of new happy-family photo-ops from Jennifer Garner. But the real question is: is it smart for Kristen to publicly declare that she's "desperate" for work and "itching" to get a role? Maybe she's advertising. That's what my mom says about girls who wear dresses like this – they're "advertising".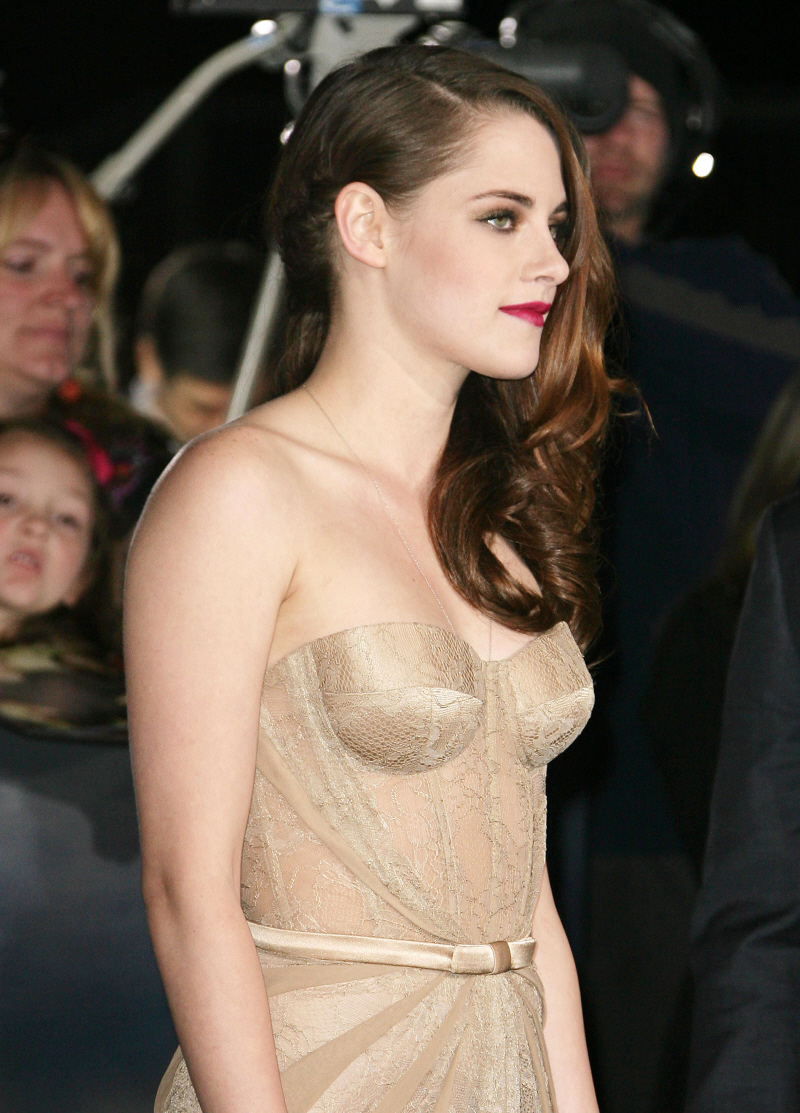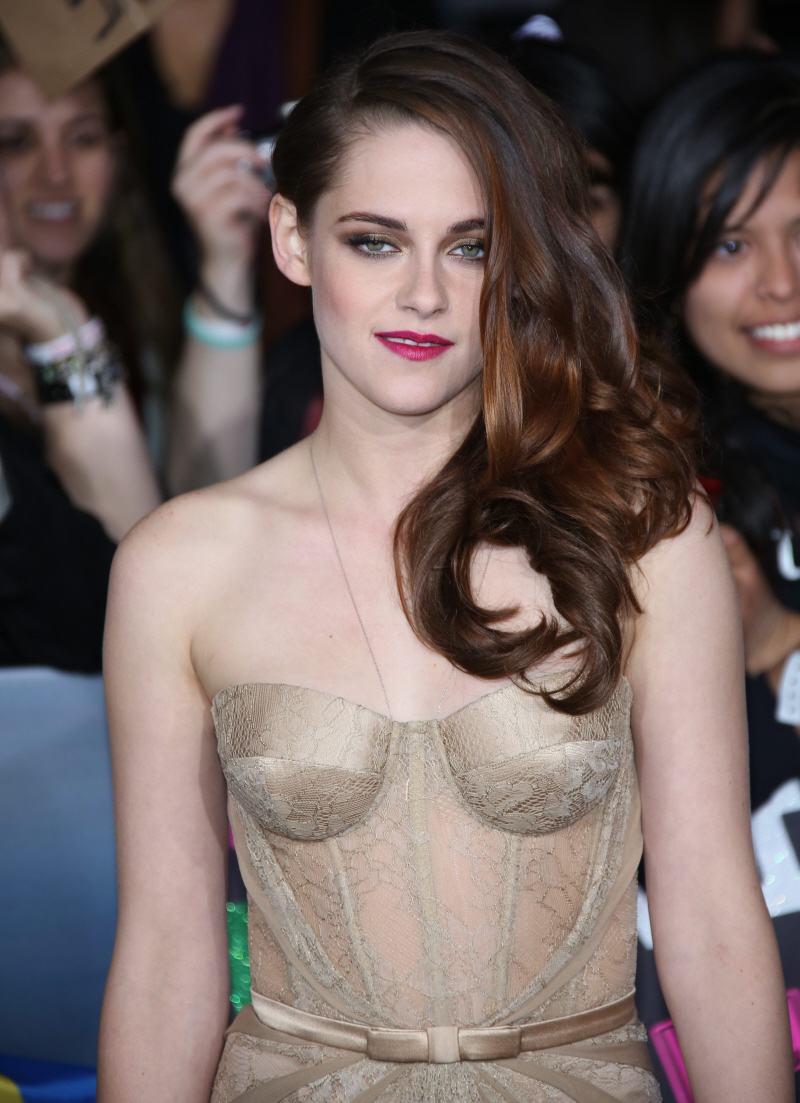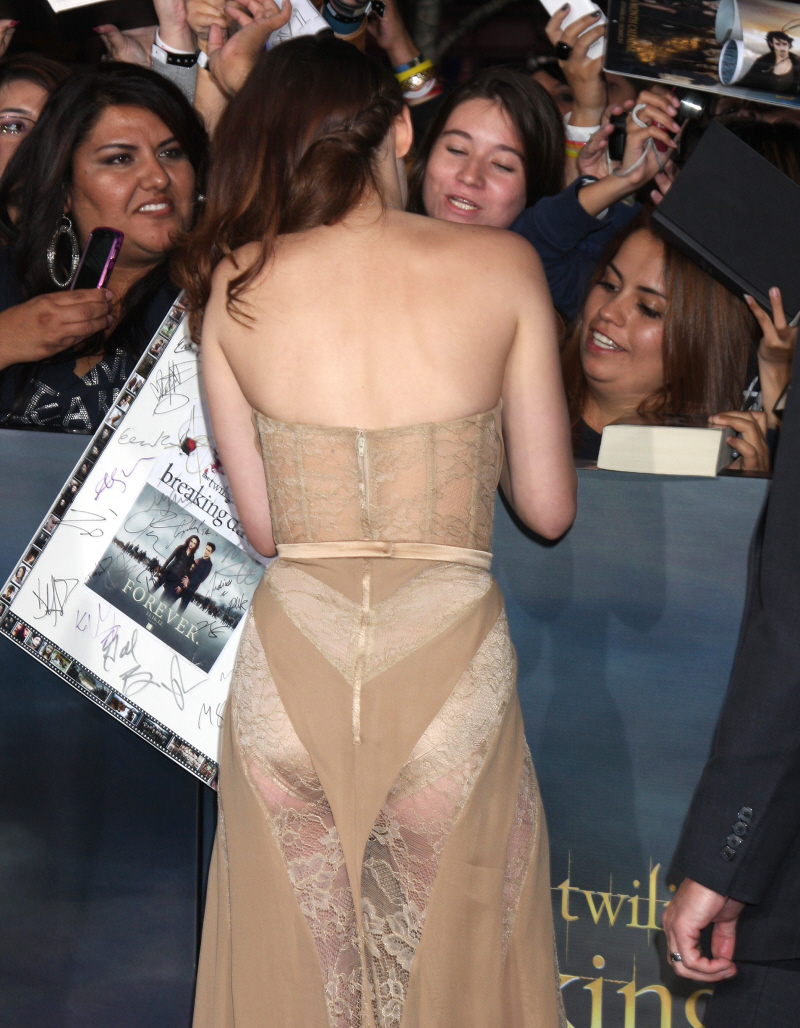 Photos courtesy of WENN.