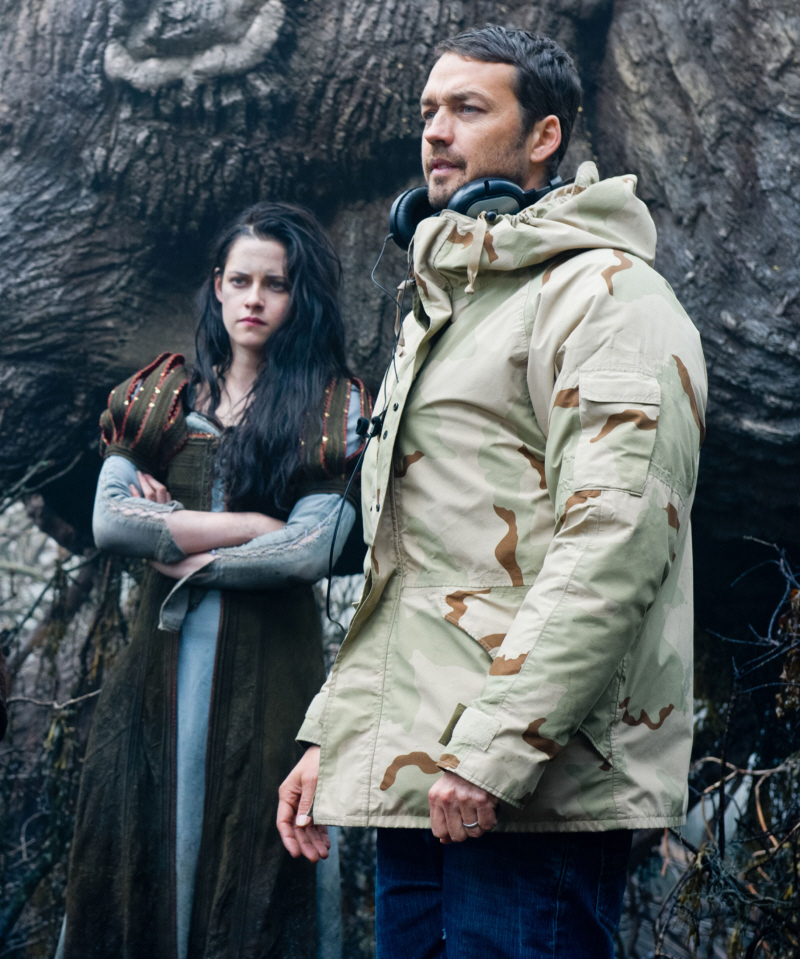 Pretty much as soon as Kristen Stewart and Rupert Sanders were photographed giving it to each other in a Mini Cooper, there have been questions about a possible/probably sequel to Snow White and the Huntsman, the film which probably began Rupert and Kristen's affair. For a while the rumors seemed to be "Rupert is still very much involved in a possible sequel, but Kristen is not." And then it seemed like Rupert would be out as director, but staying on as a producer, while Kristen would star. And now it seems like Rupert is totally out of the project and Kristen is definitely going to sign on:
As Kristen Stewart sulks down the red carpet promoting the final movie in the Twilight series, the actress has signed on to reprise her role in Snow White and the Huntsman, but director Rupert Sanders, who was caught making out with K-Stew in her car earlier this year, won't be a part of the project, RadarOnline.com is exclusively reporting.

"The script has already been written and production will begin late next year," a source close to the situation tells Radar. "However, Rupert Sanders definitely won't be a part of the project. Rupert didn't want to be a part of it to begin with because he is desperately still trying to save his marriage. The search is still on for a new director."

As we previously reported, Stewart released a statement shortly after news broke of her affair with Sanders insisting that it was a "momentary indiscretion" but there were several reports that the affair lasted for "months."

The affair resulted in a dramatic bust-up of Stewart's romance with her Twilight costar Robert Pattison, but after months apart, the pair has reconciled.

Meanwhile, Kristen is panicking about her career prospects following filming of Snow White.

"Kristen is extremely concerned about her acting career," the insider says. "Other than the Snow White sequel she isn't attached to any other projects. There are scripts coming in, but not as many good ones as she would like. It's distressing to Kristen that Rob is attached to four separate movies over the next year-and-a-half. Even her Twilight co-stars, Taylor Lautner and Ashley Greene, are more in demand than ever, with both committed to two different movies each. Kristen just hopes that that the fallout over her relationship with Rupert doesn't hurt her career."
Oooh, that's a lot to analyze! First, this is Radar, not Deadline, so the industry side of this story might be BS. That being said, I would believe that the studio would put more value on Kristen as the star than on Rupert Sanders as a director or producer. Thus, the studio would push Rupert out and do everything to get Kristen signed on.
Second thing: Kristen's "panic" about not getting work. Remember immediately following the cheating scandal where it seemed like every "insider" was like "Oh, this will probably end up helping her career in the long run." I doubted it then and I doubt it now. Kristen and her team want to put her out there like some kind of Angelina Jolie – a sexy, man-stealing bombshell who doesn't give a f—k. The problem is that Angelina only developed that image after she had really proven herself a talented actress, a full-blown movie star and a humanitarian to boot. While I'm keeping my eye on the Jolie-fication of Kristen Stewart, I think K-Stew falls flat most of the time, and she still seems like the perpetually grumpy, eye-rolling, affected lip-biter we've all become well acquainted with previously. She's not a convincing actress in films or in real life, and I think Hollywood is largely giving her a big "meh". And that's why Kristen sounds like she's SO desperate to work – because she is.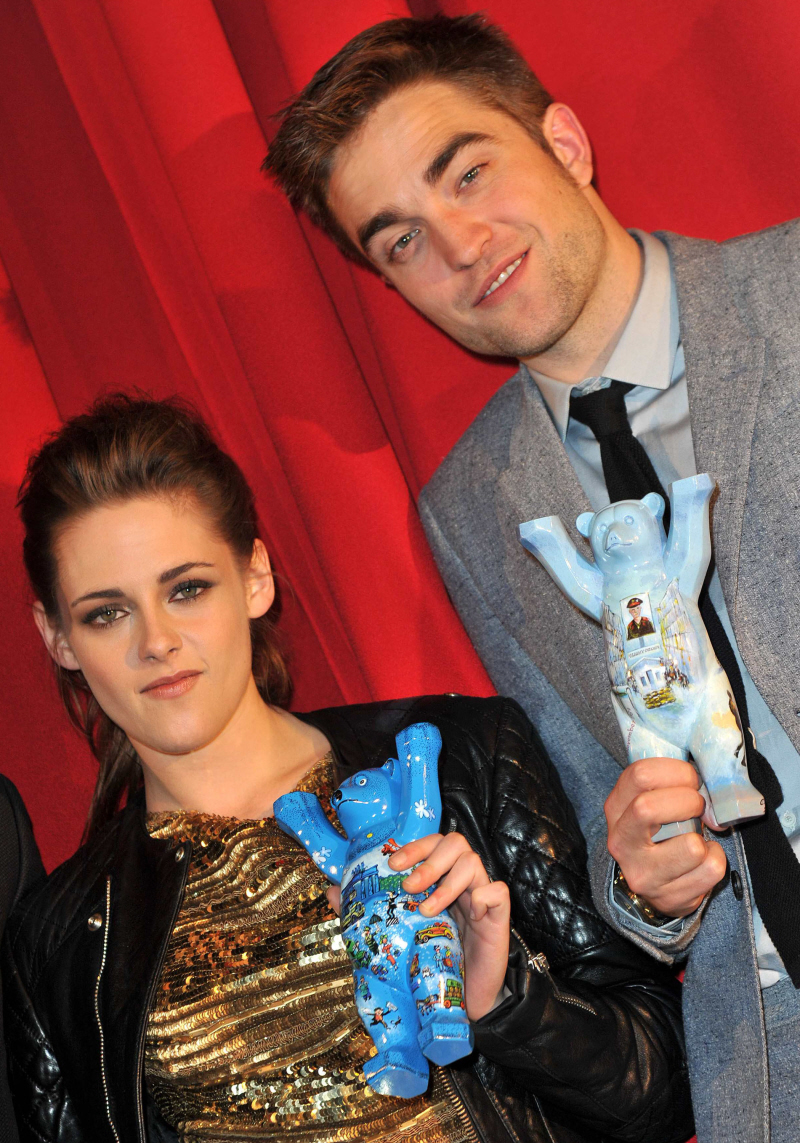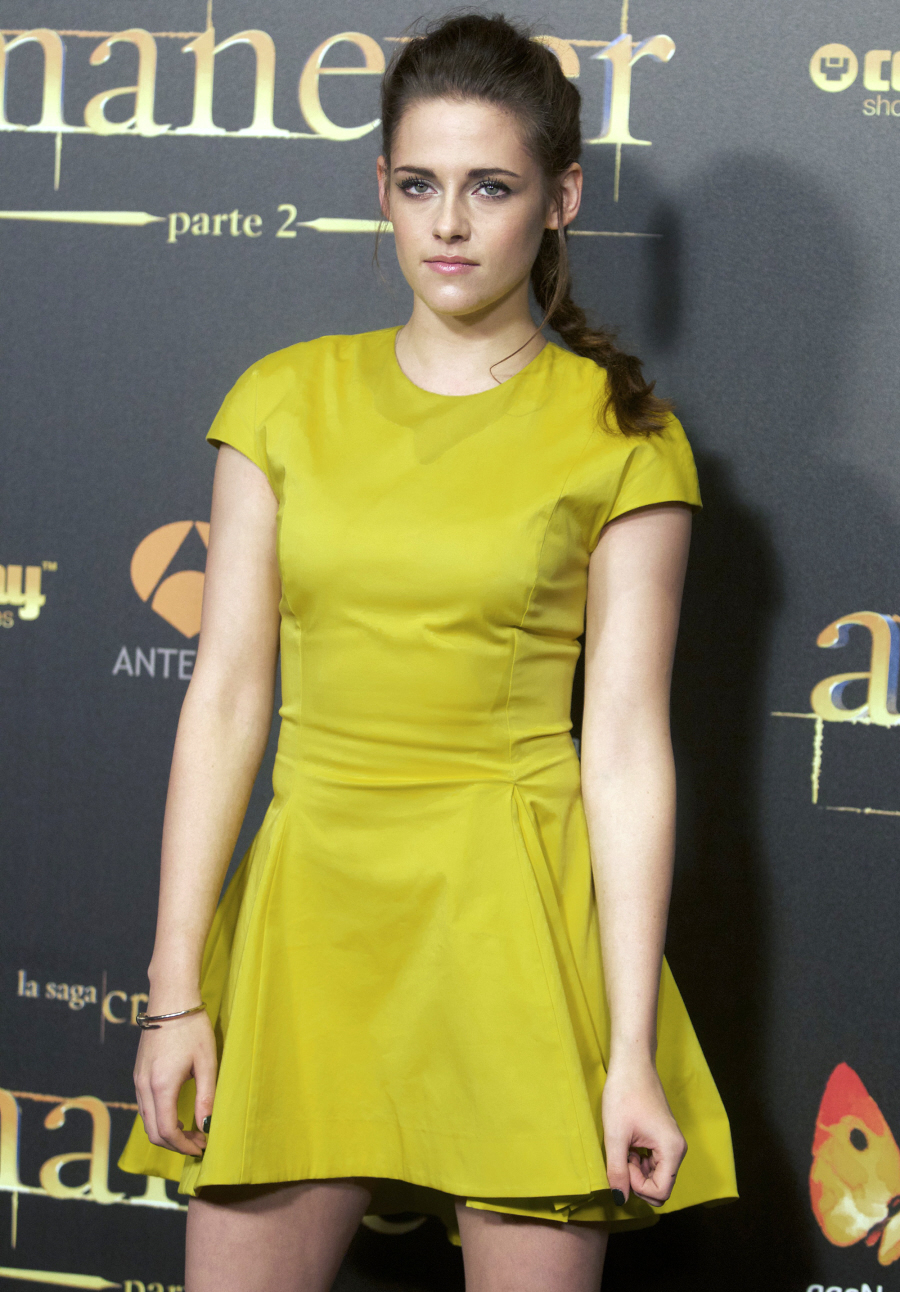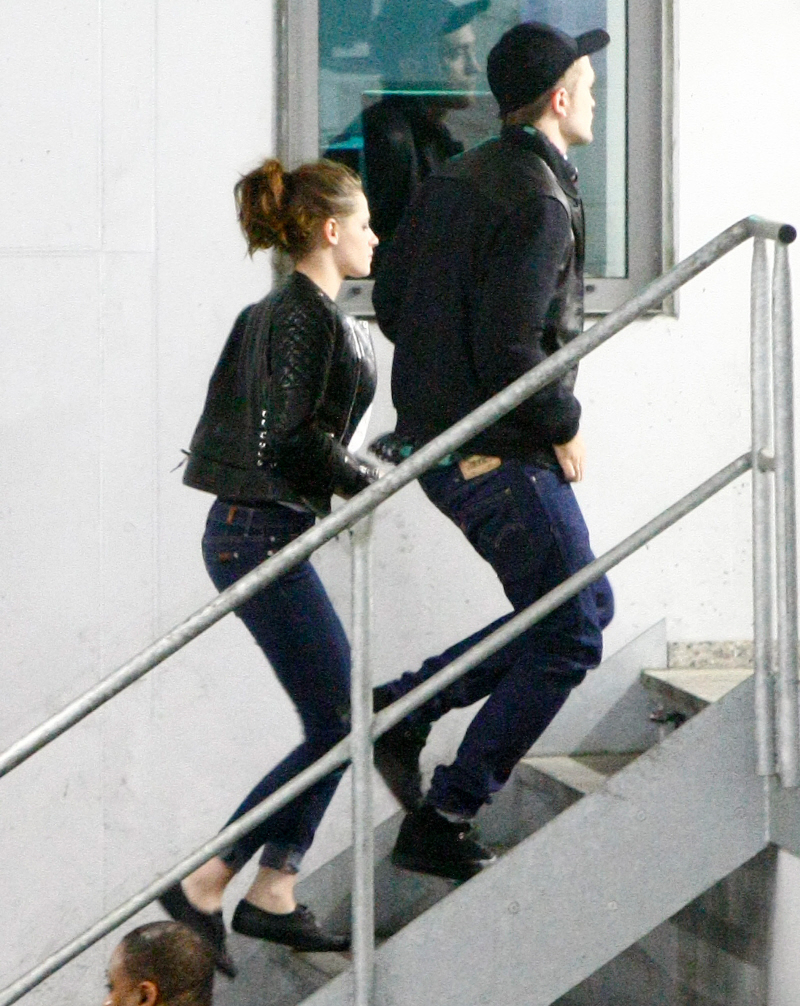 Photos courtesy of WENN.