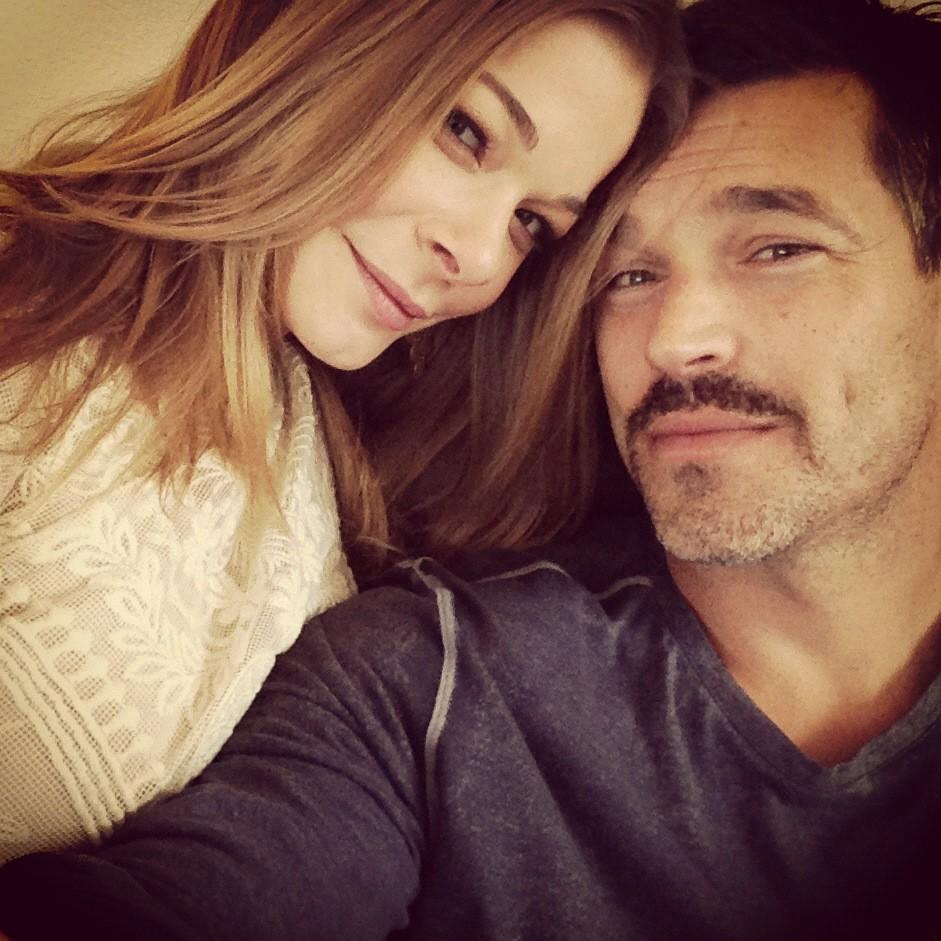 I could analyze this photo for days! LeAnn posted this lovey-dovey (?) pic on her Twitter, of course, yesterday for Thanksgiving. I give thinks to LeAnn all the time. She brings me so much joy and frustration and she's such a huge cautionary tale. She posted this photo with the caption, "Happy Thanksgiving from the Cibrian's." Shouldn't it be "Cibrians" with no apostrophe? And isn't LeAnn a "Rimes-Cibrian"? Whatever. There's so much other stuff to nitpick!
Why is her hair so dark now? Is she aiming for Brandi Glanville's shade of honey-brunette with lighter highlights? Why does Eddie have that mustache? Is it something about Movember? Or is it – along with Eddie's lack of a normal shaving schedule – evidence that Eddie no longer cares about grooming? And finally, why did LeAnn position herself so much higher than Eddie? Is this like some kind of animal kingdom stuff? LeAnn is like, "I'm the Alpha, I am literally the Top Dog." Last questions: did LeAnn post this "happy couple" photo as a way to reject or deny that Radar/Star Magazine story from a few days ago? Is LeAnn still checking all of the media outlets on an hourly basis for any stories about herself?
Also: I don't know if LeAnn and Eddie had the kids for the holiday, but I'm assuming they didn't because if Mason and Jake were spending the holiday with their dad and "bonus mom," I'm sure their bonus mom would have tweeted a bunch of photos of them. I'm just sayin'.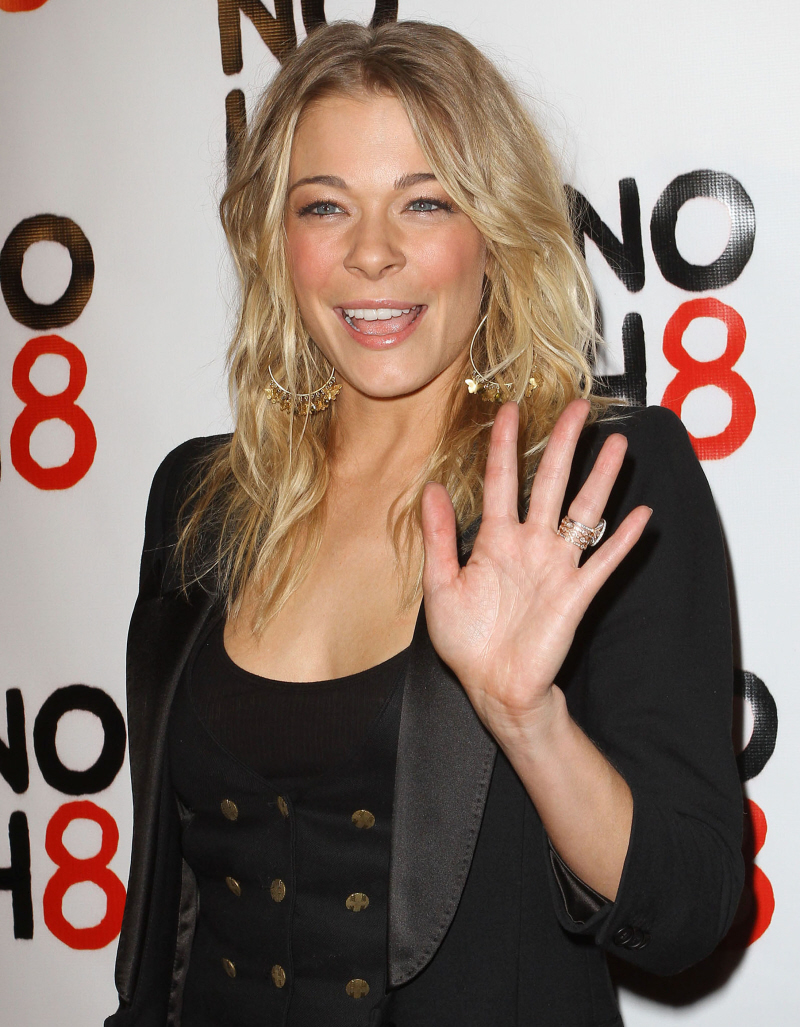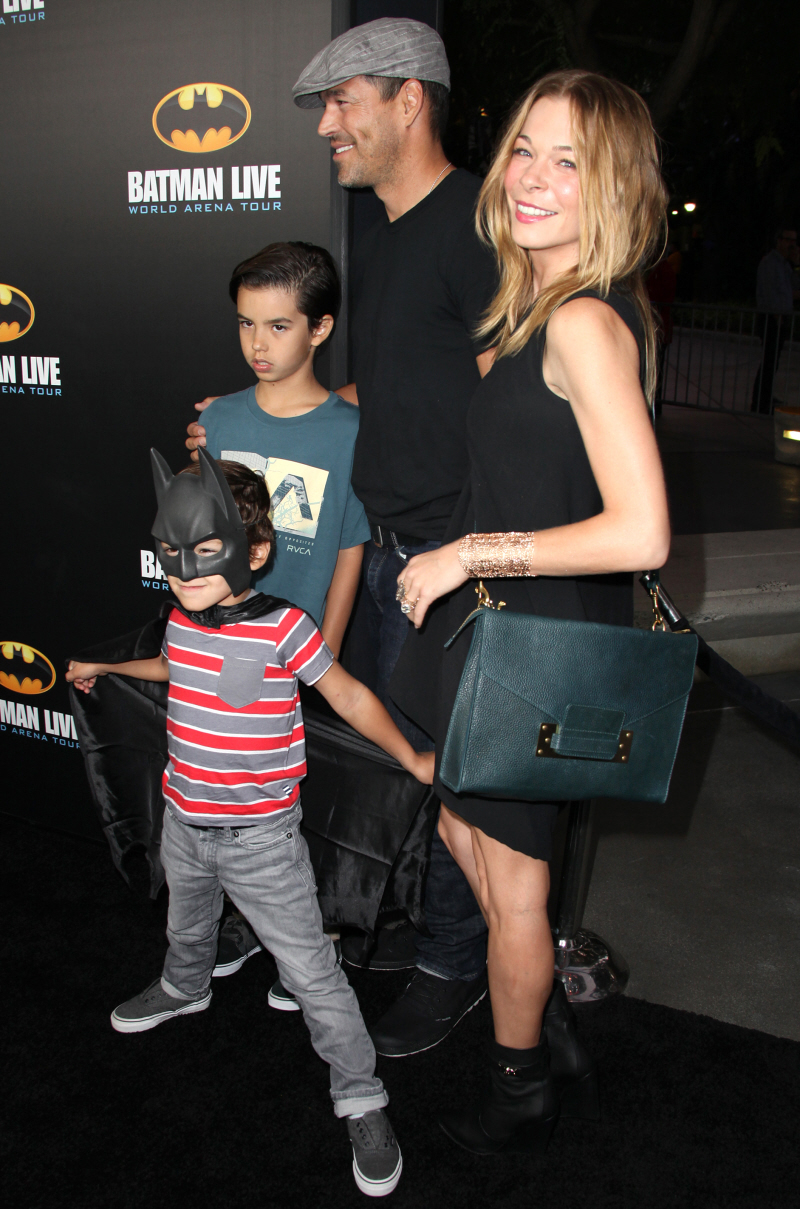 Photos courtesy of WENN, LeAnn's Twitter.