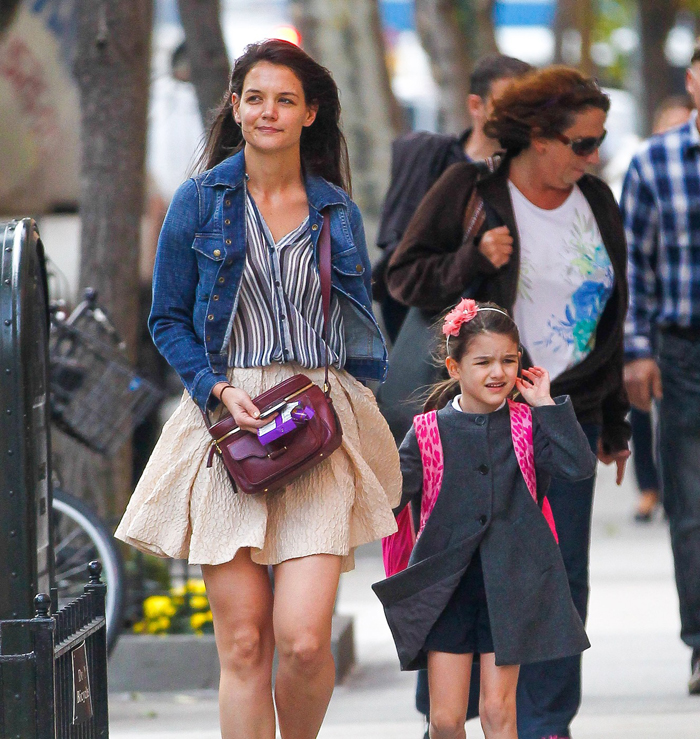 Here are some photos (which I haven't had the occasion to use until now) of Katie Holmes and Suri Cruise in New York City on 11/12. In these shots, Katie is walking Suri home from school, and this little girl is honestly growing more adorable with every passing day. If and when Tom sees Suri in person again, he will be very surprised on how much she's grown and changed since he's been away while faux-swaggering out of London nightclubs and trying to look like a badass on his latest film set.
At the moment, there is an interesting rumor circulating about Tom and Suri being together in London right now for the Thanksgiving weekend. If this story (from HuffPo) is true, then Tom finally made good on seeing his youngest daughter after more than 17 weeks of physical absence from her life. However, I'm going to pull a standard line from the internet (because it's very appropriate to use here) and say, "Pics or it didn't happen." Because if we don't see photos of Tom and Suri together this weekend, it really didn't happen. Tom is so concerned about his "loving father" image that he's actually sued Life & Style for their "abandoned by daddy" story. He would want the world to know that he and Suri have been reunited again just like he did last time while grinning at the paps and joyously swimming with a tabloid reporter. So I'll drum my fingers until I see visual proof, but in the meantime, here's HuffPo's story on the matter: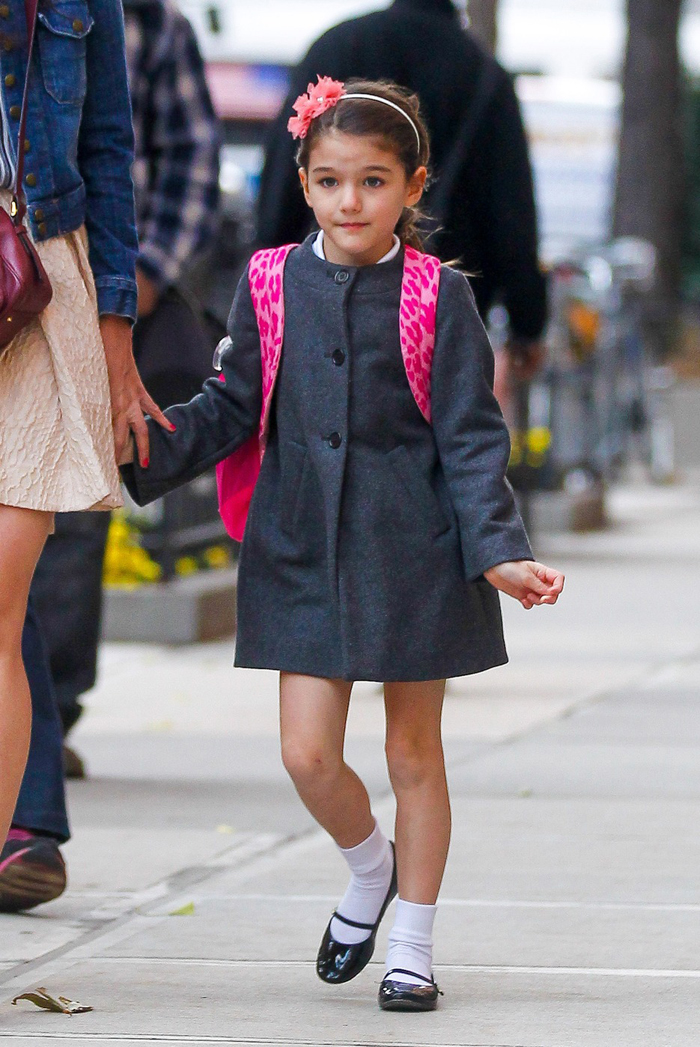 When Katie Holmes left New York's LaGuardia airport early Thursday, heading to Ohio to spend Thanksgiving with her parents, daughter Suri was already in England, spending the holiday with her dad, Tom Cruise.

"Suri left Tuesday and will return Sunday to return to school on Monday," a source close to Holmes tells The Huffington Post. "Tom and Katie agreed to this weeks ago."

Six-year-old Suri will join her dad, who is currently shooting a film in the UK, and Tom's two other children, Conner and Isabella Cruise. Suri is currently living with her mom in NYC, where she is in previews for her return to Broadway in the new play Dead Accounts, which opens November 29.

"We have Thursday off, so I'm going to have a chance to go home with my family," Holmes told Kelly Ripa and Michael Strahan a few days ago. "My sister makes a really good sausage stuffing and my mom makes a great turkey."
[From HuffPo]
Last week, Katie herself had already debunked a ridiculous story — wherein she was going to make Thanksgiving dinner "from scratch" for Suri and Tom in Telluride — by stating that she cannot cook at all. So we knew for sure that the three of them wouldn't be together "as a family" for the holiday, and there would really be no reason for Katie to fall into Tom's trap anyway. However, is Suri actually with Tom right now as HuffPo seems to believe? The Mail is also running this story as fact but seems to mostly quote HuffPo's story without attribution. At this point, it's just an unsubstantiated rumor. Sure, it could be true, but if Suri and Tom are actually together, you can bet that he will definitely come up with paparazzi-witnessed proof for us.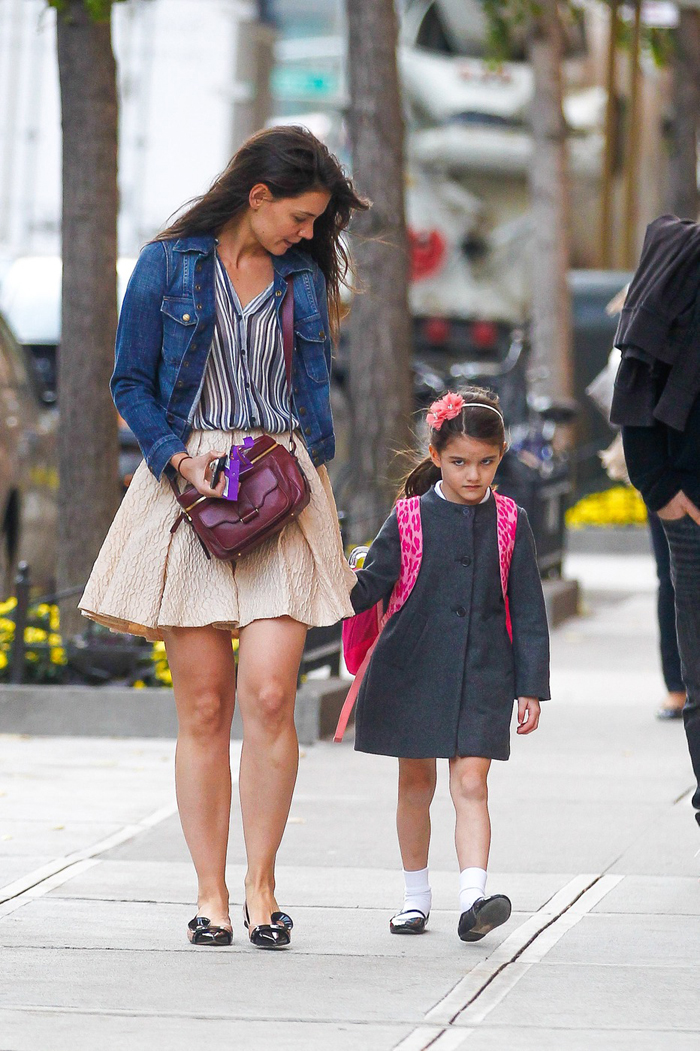 Photos courtesy of Pacific Coast News