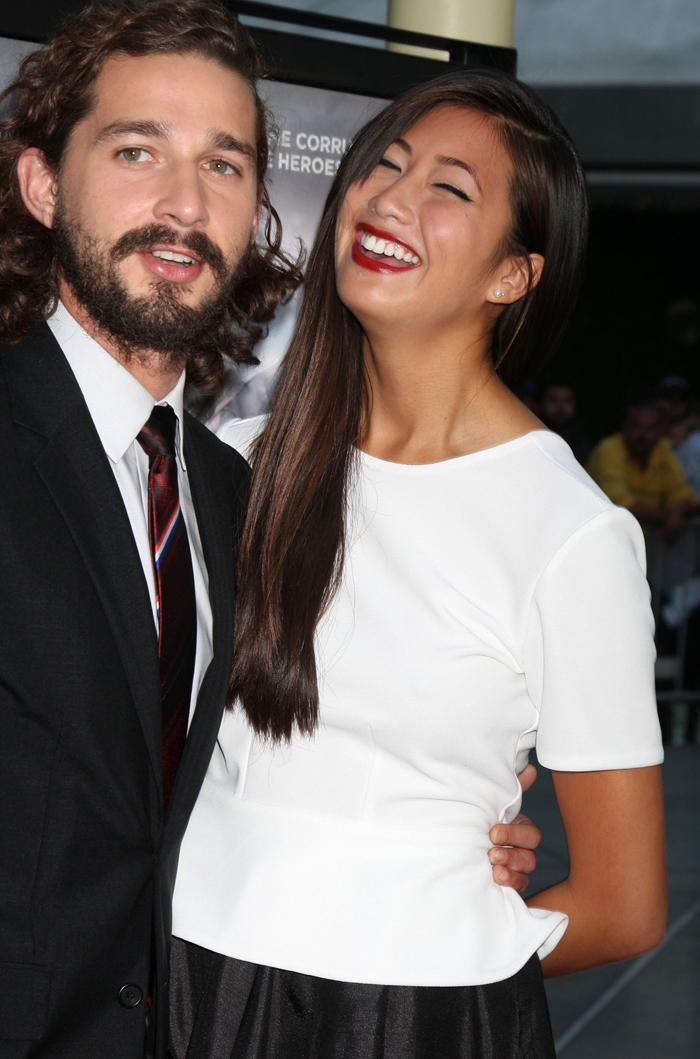 Shia LeBeouf and his long-suffering girlfriend, Karolyn Pho, have split after two years of grumpy, crotchety behavior on his behalf. Of course, I'm assuming a few things here: (1) That Karolyn has, like many of us, had it up to here with Shia's "method" attitude; and (2) Shia is as much of a douche in private as he is in public. Some of you have questioned my bias against Shia in previous posts, but all I really know about this relationship is that these two were often (as these photos show) lovey dovey on red carpets and on movie sets, but when they didn't know the cameras were around, things didn't seem to go so well. After all, they were spotted fighting in public in August, and Karolyn seemed quite infuriated about something while Shia looked like he was trying to dismiss whatever it was she was upset about. I could have read the situation wrong, but it really looked like she was legitimately freaked out, and he just wanted her to shut up.
Anyway, now Karolyn and Shia are over, and because this is a gossip site, we are free to speculate what went down. Was Karolyn upset because Shia not only signed on to do actual sex in Lars von Trier's N*mphomaniac but also that he told everyone that his audition process basically consisted of him sending videos of him & Karolyn doing it for Lars' viewing pleasure? I think that would have been the end of the relationship for me, but here's the story from Us Weekly: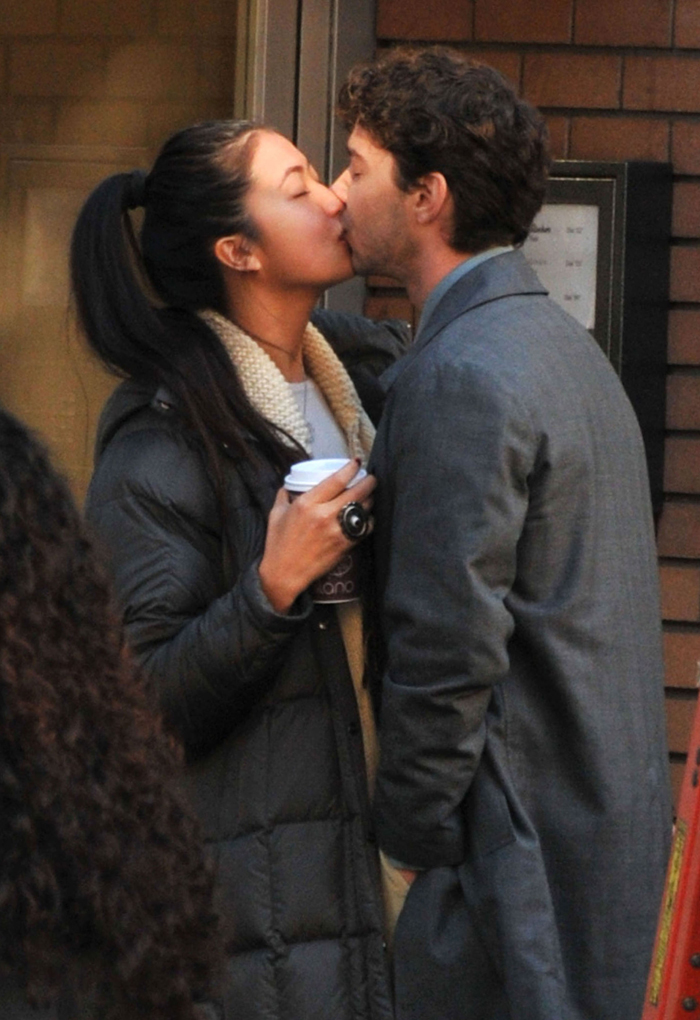 Shia LaBeouf is a single man once more.

The Lawless actor has split with his girlfriend of nearly two years, Karolyn Pho, a source confirms to Us Weekly.

According to the source, the former Disney Channel star broke up with his stylist love "a while ago." Now, he seems focused on moving forward — LaBeouf, 26, was spotted cozying up to a mystery blonde at L.A.'s Magic Castle Saturday night.

LaBeouf first met Pho in early 2011 during a trip to a karaoke club in L.A.'s trendy Echo Park neighborhood. In an interview with the Los Angeles Times that summer, the famously hot-tempered Transformers star credited his then-girlfriend with helping him grow up a little — which included encouraging him to expand his culinary palate.

"Pate? A cheese plate? That's a very 25-year-old deal," he shared. "I can get down with some fig jelly and some cheese on a cracker . . . [Karolyn's] having me try different things."

Prior to meeting Pho, LaBeouf dated Carey Mulligan for about a year (the couple split in October 2010). Mulligan has since moved on with — and gotten married to! — rocker Marcus Mumford.
[From Us Weekly]
Karolyn will bounce back in no time. She's an attractive girl with a career as an up-and-coming stylist, and perhaps she (like Carey Mulligan) will find the right dude in her next relationship and totally get married. Like, maybe Shia is a Good Luck Chuck type of talisman. Wouldn't that be funny? Then Shia could give a passive-aggressive interview about how Karolyn (like Carey) was "chasing marriage," and we'll all just roll our eyes. Poor Shia. At least he still has his sexy mom and a banana.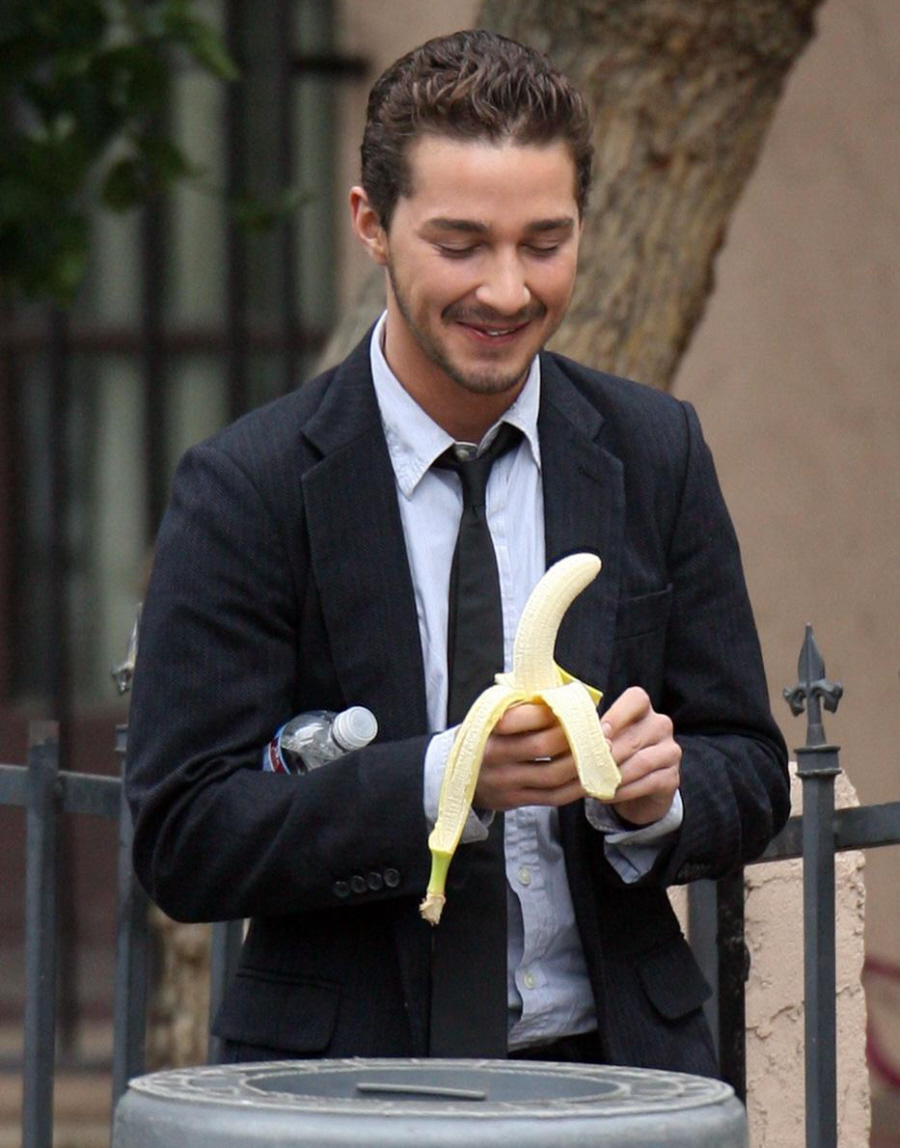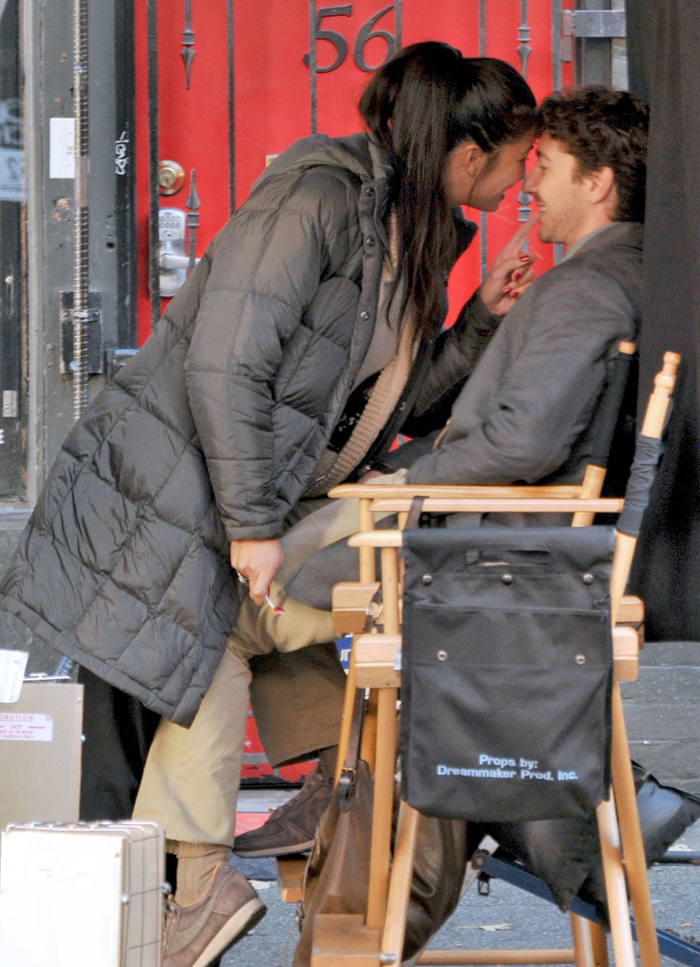 Photos courtesy of Fame/Flynet, Pacific Coast News, and WENN