Adam Levine on Honey Boo Boo: "literally the worst thing that's ever happened"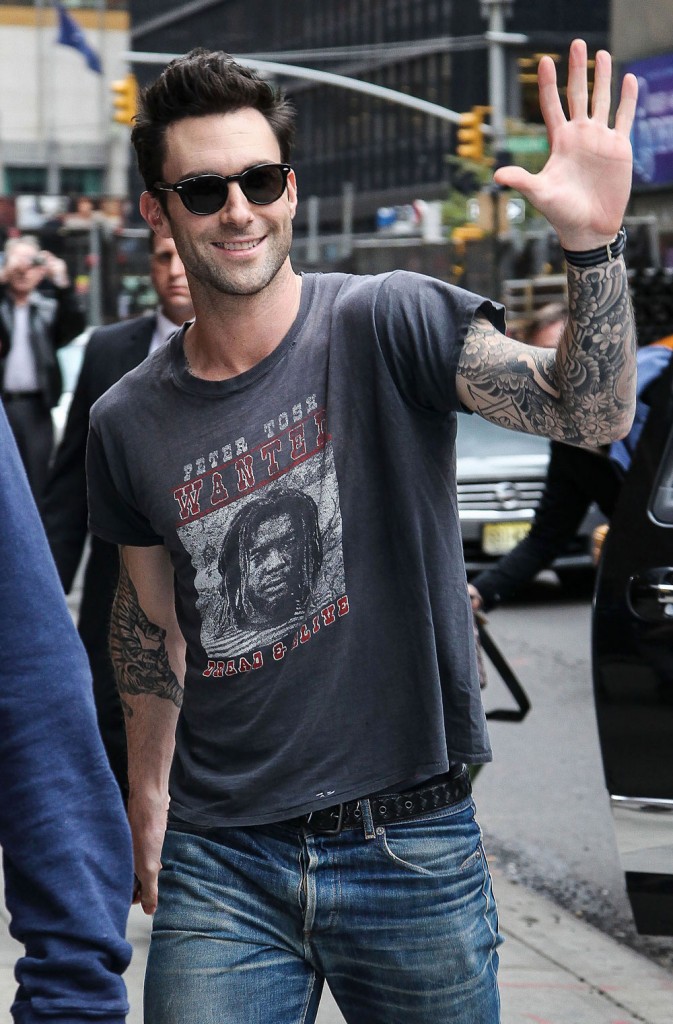 Adam Levine must not get out much. He must not read the newspaper or watch the news or pay attention to much outside the celebrity and entertainment bubble. He must not watch The Soup. Or else why would he call TLC's Honey Boo Boo show "literally the worst thing that's ever happened" and "the decay of Western civilization." He didn't even say the show is "the worst thing that's ever happened to television," he said it was the worst thing ever – literally. (I hate when people use that term incorrectly to make their asinine point. "Literally" means actually. So "Honey Boo Boo" is "literally" the worst thing that's ever happened in Adam Levine's entire worldview.) There are much worse things on television, particularly on TLC, I'm not going to get into the broader meaning that Levine used, like wars and plagues and natural disasters. Granted I'm not a fan but the family seemed pretty harmless to me in the pilot, and I've seen the mom act graciously in interviews. She could use some manners, but they're not the worst people. Television gets much trashier than Honey Boo Boo, but Adam went off on the show in a new interview, with GQ. They asked him what was scarier, which was a nod to his bit part on American Horror Story this season. (AHS is worse than Honey Boo Boo, IMO, that show really went off the rails recently.)
Here's what he said:
GQ: Waking up not famous or waking up as one of Honey Boo Boo's parents? Adam Levine: Seriously, Honey Boo Boo is the DECAY of Western civilization. Just because so many people watch the show doesn't mean it's good. So many people witness atrocities and can't take their eyes away from them, but that doesn't mean they're good. That show is literally The. Worst. Thing. That's. Ever. Happened. It's complete f#@*ing ignorance and the most despicable way to treat your kids. F#@* those people. You can put that in the magazine: F#@* those idiots. They're just the worst. Sorry, I'm so sensitive to that—like, I don't know, man, it's upsetting. Just to clarify, I said, "F#@* THOSE PEOPLE."
Tell us how you really think Adam. So it's ok to brag about having unprotected sex, but some family that got famous for beings rednecks is somehow the worst thing that's ever happened – ever, and Adam Levine hates them. Why does he care so much?
I shouldn't pay too much attention to what this guy says. He regularly acts like a douche, both in interviews and in his personal life. Unlike Adam I don't get too worked up about it though. Now we know one of his weaknesses. If you want to hurt Adam Levine's widdle feelings, just mock him and tell him that Honey Boo Boo is more famous.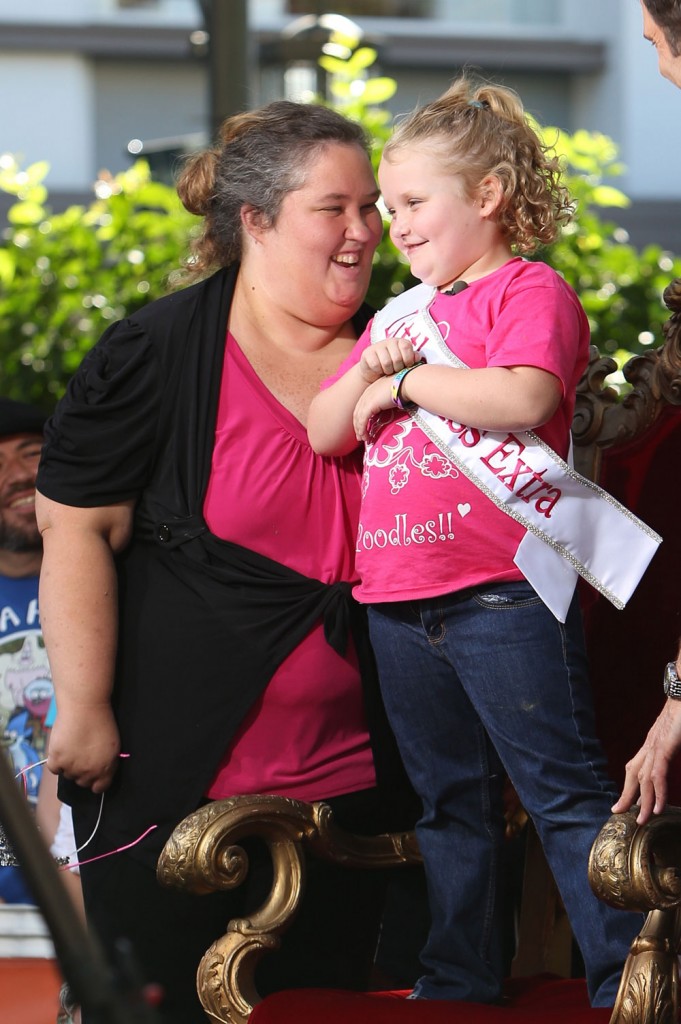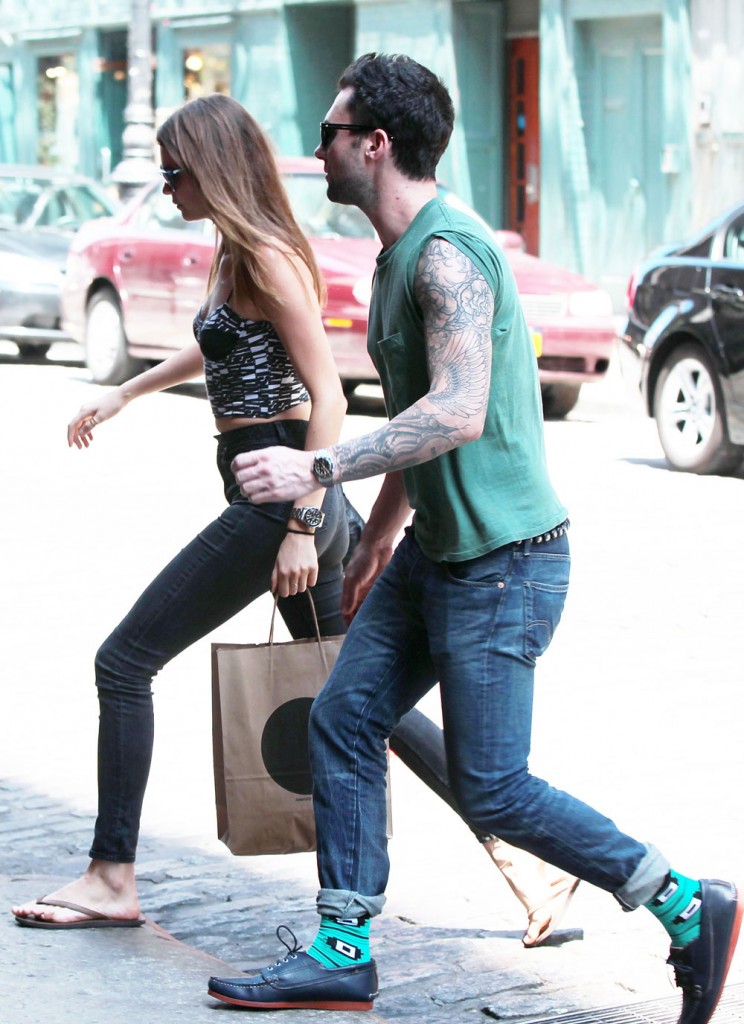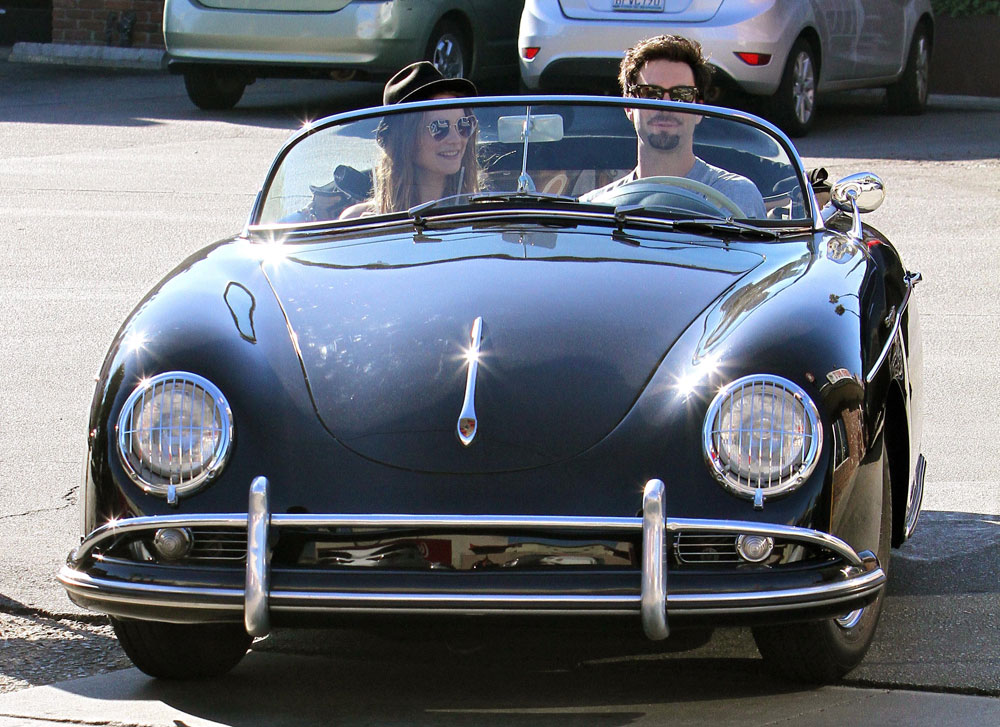 Adam Levine is shown with his girlfriend, Bahati Prinsloo, in July and November. He's shown outside The Late Show in October. Credit: Fame Flynet. Honey Boo Boo is shown in October. Credit: Michael Wright/WENN.com
Written by Celebitchy

Posted in Adam Levine, Honey Boo Boo, Photos

- Harry Styles & Kimberly Stewart going strong [Lainey]
- Demi Moore's new man is gross [D-Listed]
- Fug or fab: Emma Stone [Go Fug Yourself]
- Arrest warrant issued for Jenelle Evans [Reality Tea]
- Only God Forgives review [Pajiba]
- Hugh Jackman, scooter master [Buzzfeed]
- Who does Drew Barrymore call her sister? [Evil Beet]
- Cannes couples past and present [Popsugar]
- Arrested Development supercut [CDAN]
- Lea Michele's see through skirt [Celebslam]
- Cheating wife's lover escapes out of window [Movin925]
- Joe Francis is crazy [Starcasm]
140 Responses to "Adam Levine on Honey Boo Boo: "literally the worst thing that's ever happened""