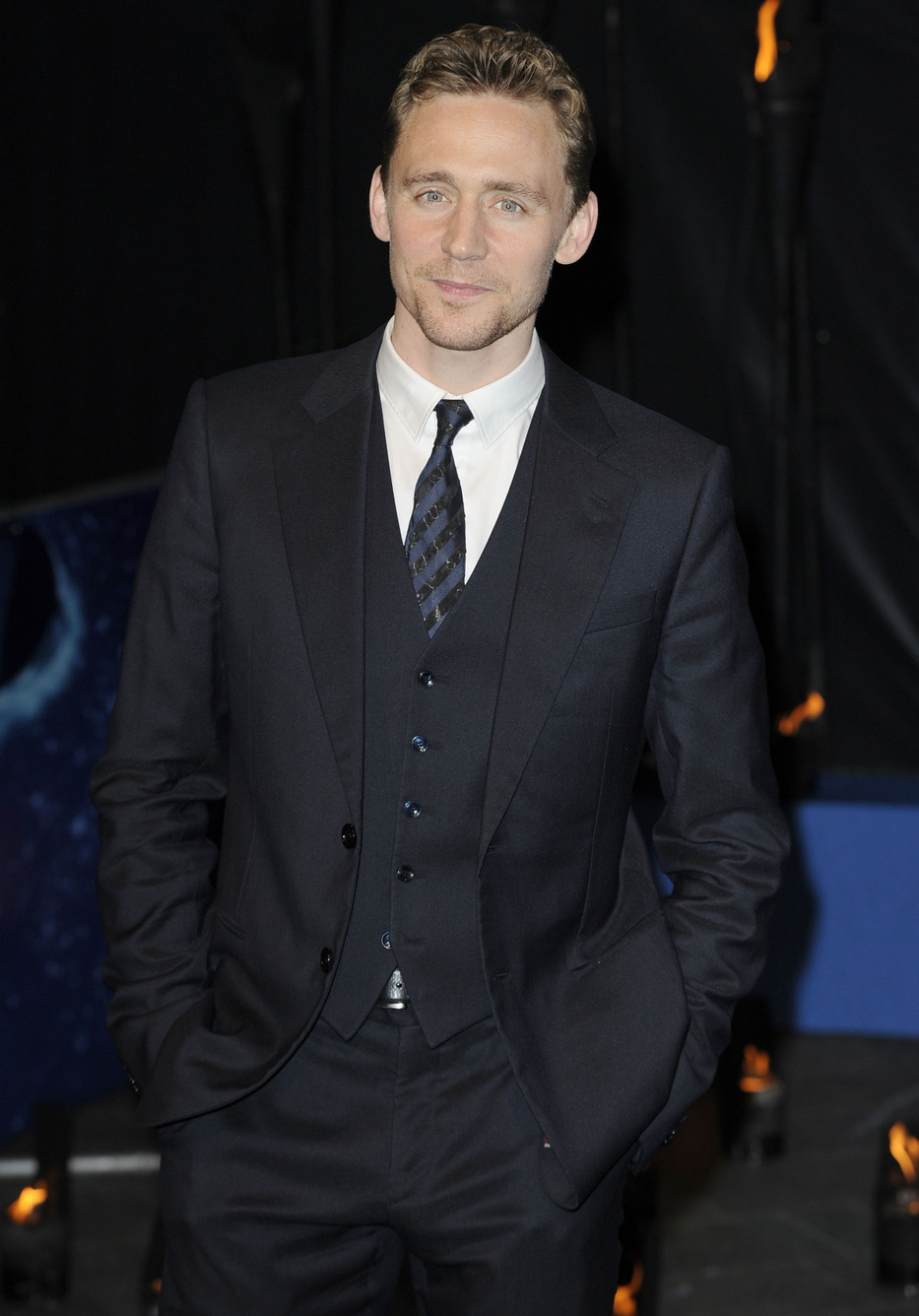 Tom Hiddleston was at last night's UK premiere of Life of Pi. No, he's not in the movie or anything. I guess he just wants to work with Ang Lee at some point (who doesn't?). So these are the hard-to-find photos of your Hiddles at the Life of Pi premiere, looking wonderful and dashing. He looks much better here, right? His last public appearance (that we covered) was at the London Film Festival in October, and in those pics he looked like he was wearing too much orange foundation. At least in these pics, he's letting his pale skin glow!
Tom has been giving some quotes here and there, some of them boring, some of them interesting. I mean… I like his interviews, but it's not like he's Michael Fassbender, who basically can't speak to a journalist without giving half a dozen quotes reeking of dong innuendo and beast sex. When asked about possibly doing a third Thor film, Hiddles said:
"You never count your chickens," he reveals. "When you're inside it, you're just thinking, 'I hope I haven't screwed this up.' You don't want to be the weakest link in the chain."

So will there be a Thor 3 after such success for both 'Avengers' and 'Thor' already – surely, so? He shifts in his seat. "These kind of films, not to get too heavy about it, all depend on the financial success of the one before, so we'll have to see."

Despite this, Hiddleston feels in very good hands with the director of 'Thor 2′, currently in production – despite not having his good friend Sir Kenneth Branagh at the helm.

"Ken established the tone, so we've taken the baton and kept running. Alan Taylor is fantastic, one of the men responsible for 'Game of Thrones' which is so of that world, a very grounded, gritty, earthy world where warriors and swords and monsters and magic all meet, so his experience of that has given him a fantastic take on the whole world of Thor.

"I went to a summer screening of a Marvel short film. Ken came and so did Alan, it was very clear how much mutual respect between them and I thought, 'ok, it's going to be fine.'"

Although Branagh has long been celebrated as an intellectual with his hand firmly in the classics pie, Hiddleston wasn't surprised that he got his mitts on the Marvel hero…

"He was refashioning those archetypes in space. We talked about King Lear and that kind of dynastic drama, about succession, with somebody at the top of the tree, and somebody else due to succeed the throne, there's always a wrestling if it's father and son… it's all very dynastic."
Yeah. Kind of boring unless you're Hiddles-obsessed and everything that comes out of his mouth is worthy of abject devotion and desire. I mean, I like the guy but I'm not there yet. He seems kind of dorky, I think. But I'm willing to give him all the time he needs to show me his inner beast. DO IT, Hiddles.
I do like how tall he is… love tall Englishmen, always and forever. He just hasn't reached the "Dong Kryptonite" level yet.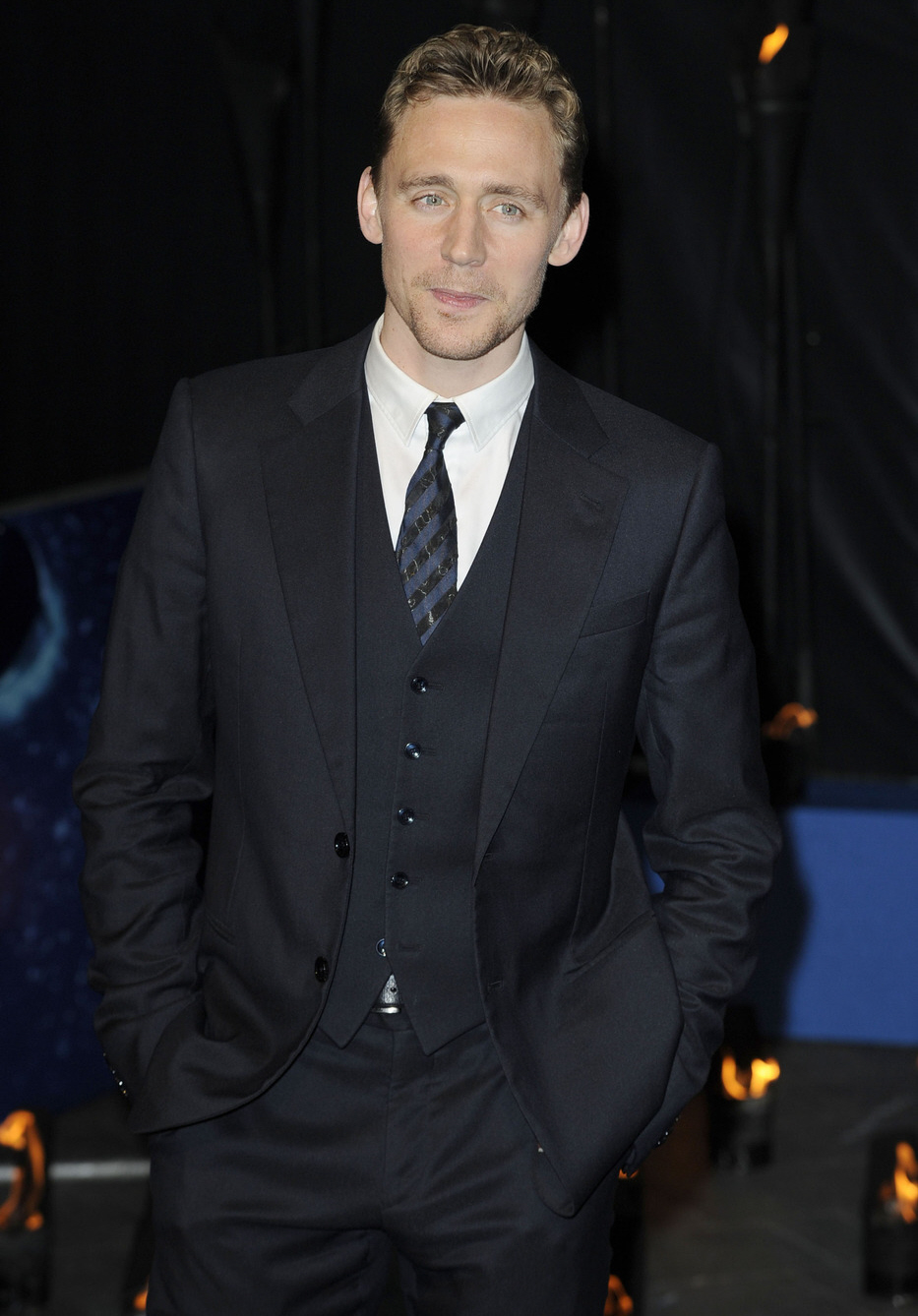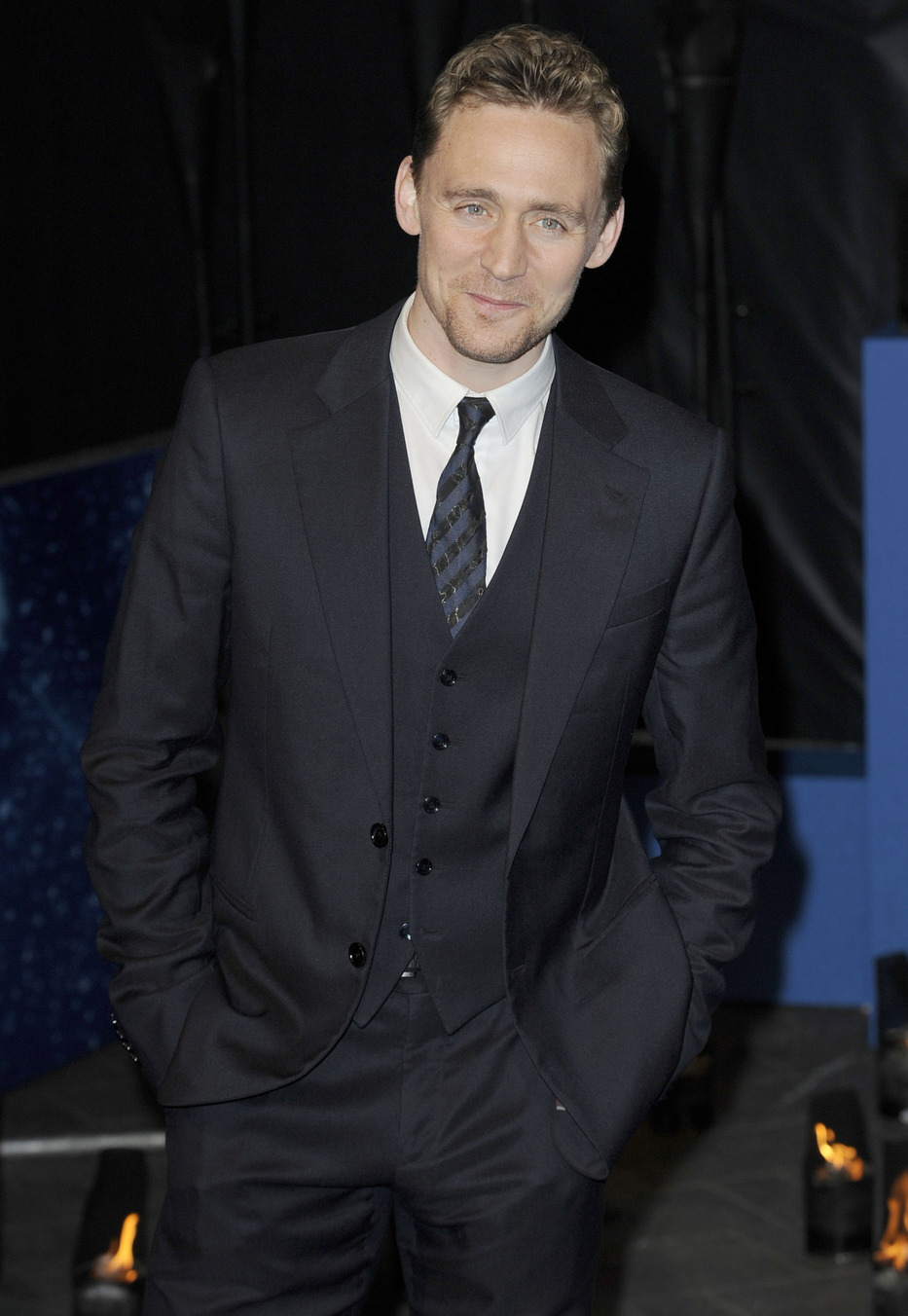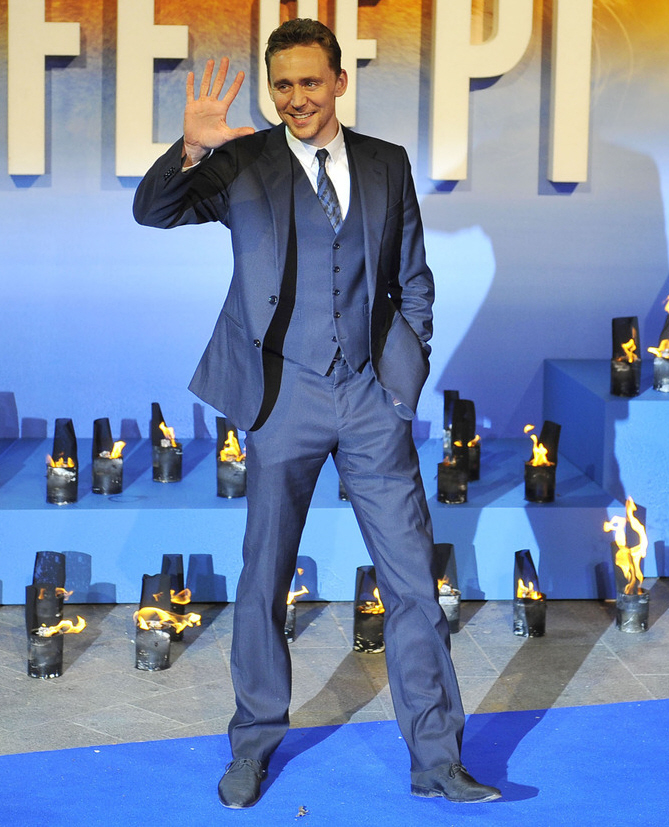 Photos courtesy of Pacific Coast News.