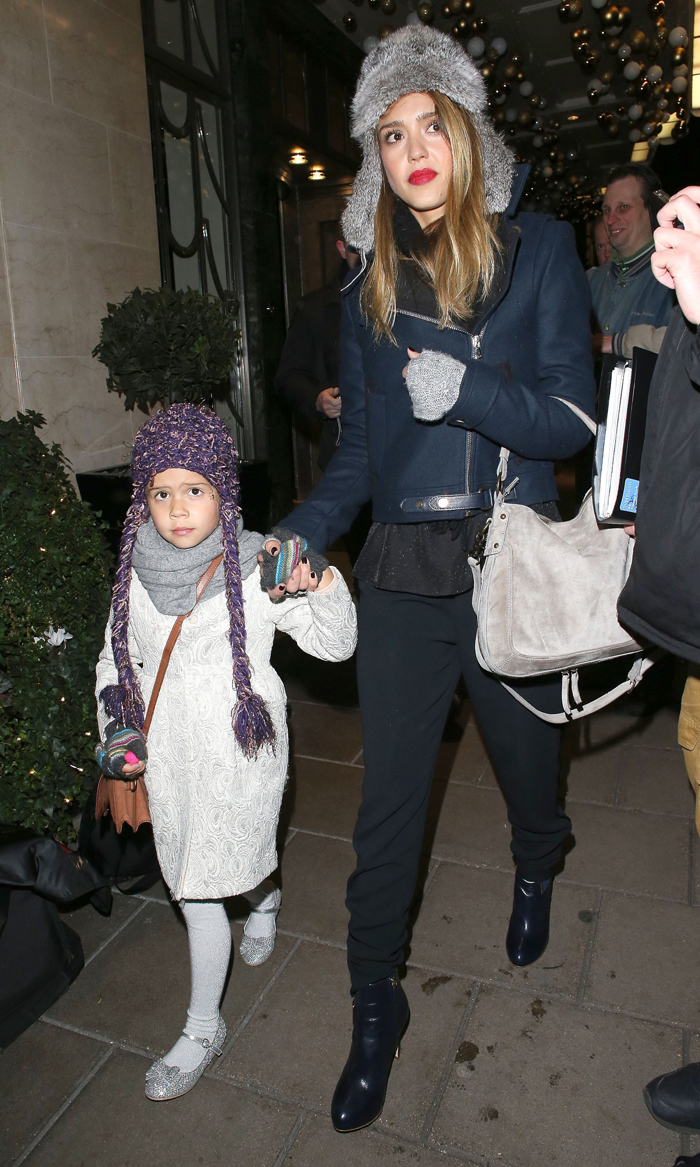 Here are some photos of Jessica Alba with eldest daughter Honor in London ahead of that Salvatore Ferragamo event a few days ago. Alba has always had great street style, but for better or worse, Jessica Alba is a complainer. Nearly two decades ago, she entered the very appearance-obsessed profession of Hollywood acting, yet she has always stated how much it bothers her to be objectified. To her credit, Alba seems to have realized that the roles that are offered to her are usually limited to "the hot chick," so she's created a second income stream by selling biodegradable diapers (and other household goods) with The Honest Company. That's a pretty smart move on her part.
At the moment though, Alba might be falling back into her old disgruntled mode as far as acting goes, and she's taking it out on the only loyal director, Robert Rodriguez, who still employs her on a regular basis. Seriously, Rodriguez has kept Alba liquid with a multitude of gigs (including Spy Kids 4, Machete, and a Sin City sequel) over the past few years. He's really the only guy in Hollywood who still tosses roles her way, and he also recently acquiesced to Alba's request that she not appear nude in Machete even though she agreed to be photoshopped that way. As we gathered when Jessica went ombre in a big way, she has recently been on the set of Sin City: A Dame to Kill For, in which she has reprised the role of Nancy, the stripper with a proverbial heart of gold. Only now Jessica has insisted that her role be rewritten as a burlesque dancer because she didn't want to play a stripper anymore. Not that there's really that much difference between these two types of exotic dancer, but here's the story from Star: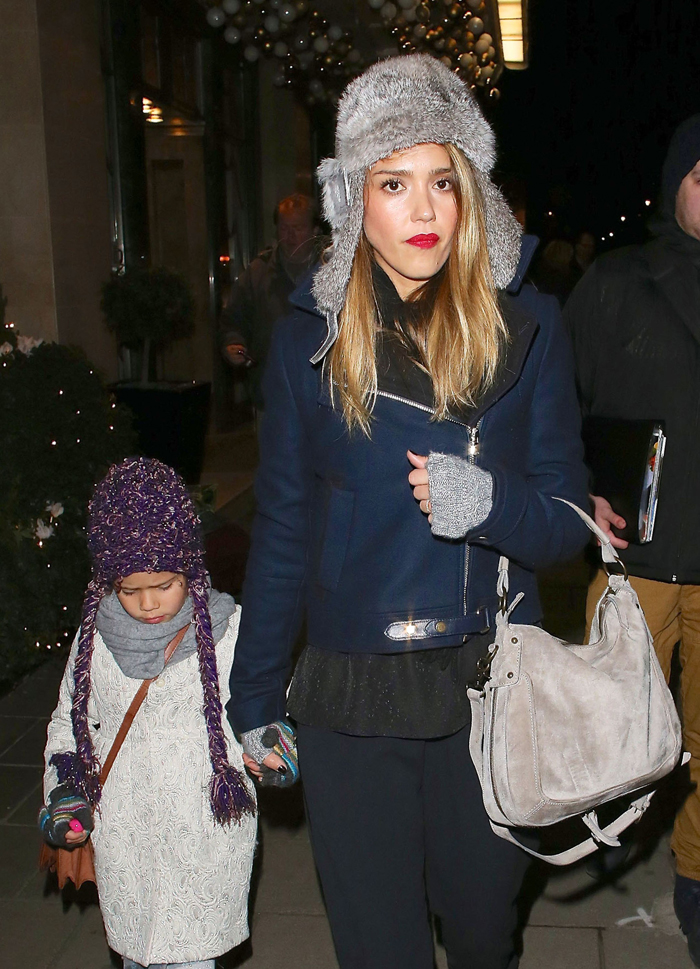 Sorry, fellas. Jessica Alba won't be showing nearly as much skin in Sin City: A Dame to Kill For, thanks to her character Nancy Callahan's change of occupation from stripper to burlesque dancer. "Jessica lobbied [co-]director Frank Miller [along with Robert Rodriguez] to change Nancy," a source tells Star. "She wanted her to be more developed and refined. Jessica has two little girls and wants to set a good example."

But Jessica was still determined to make her role as sexy as possible. "Jess secretly worked with Deita Von Teese and other burlesque experts to deliver an incredible performance!" gushes the on-set insider. "Everyone who's seen the number has been superimpressed. Jessica is one of the sexiest women in Hollywood, so it's not hard to beleive that she'd do an amazing job."
[From Star, print edition, December 17, 2012]
Uhh, I do believe this story, but I find it hilarious that Jessica thinks that it's a good example for Honor and Haven to see their mother playing a sexy burlesque dancer. For those who haven't seen it yet, here's Jessica's big "stripper" scene in the first Sin City movie. She basically wears a bra, panties, and chaps while twirling a rope. Dita Von Teese's burlesque routines are a lot more explicit than this stuff.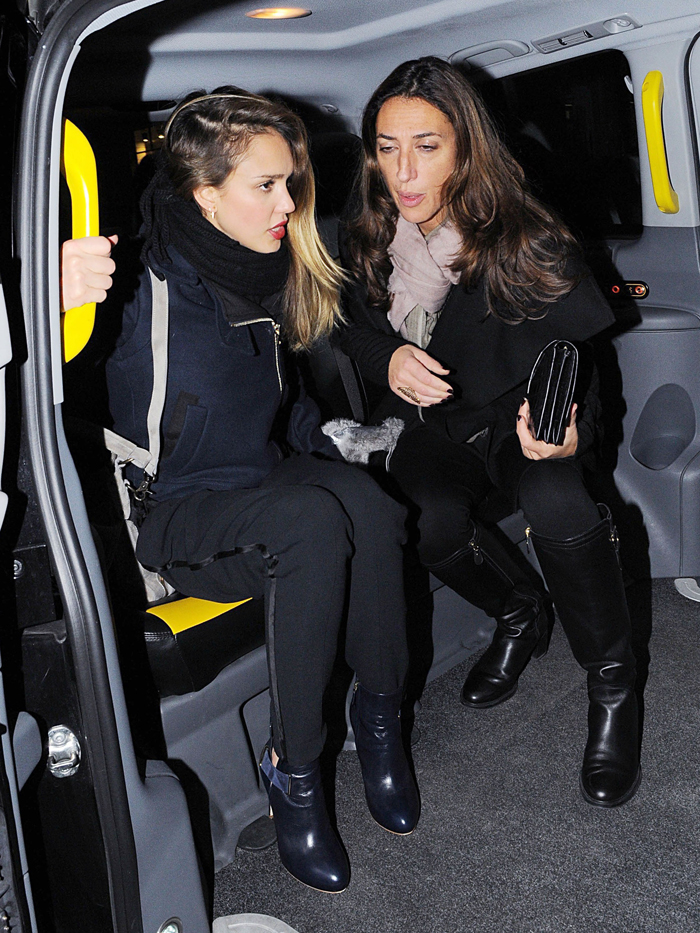 Photos courtesy of Fame/Flynet