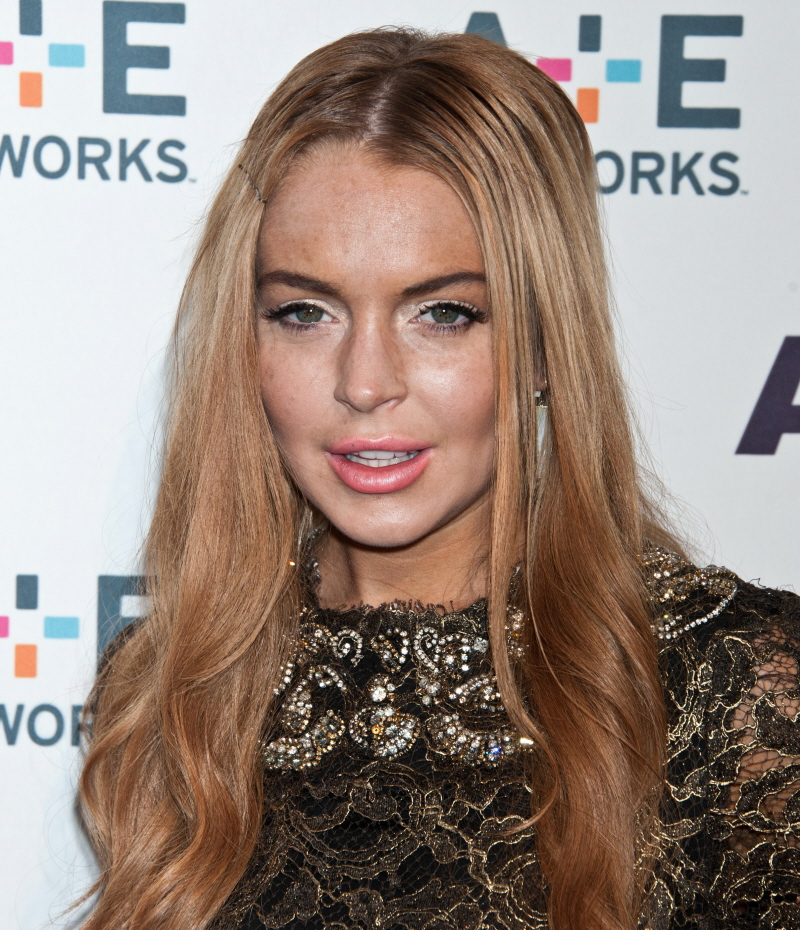 TMZ has a few new Lohan stories straight from the crackie source. Here's a real question: why do we have to continue with the pretense that Lindsay Lohan and Dina Lohan aren't talking to TMZ directly? Deep thoughts. Anyway, TMZ's "sources" say that Lindsay is now admitting that her life is off the rails. But it's everybody else's fault. Never Lindsay's fault. NEVER. I feel like we've heard this crap a million times before, but here goes:
Lindsay Lohan has hit rock bottom yet again and she knows it … finally admitting her life has gone off the rails and she desperately needs professional help … TMZ has learned.

Lindsay's telling friends, she thought she had turned over a new leaf back in March when she completed the terms of her sentence in the jewelry heist case … and Judge Stephanie Sautner maternally warned, "Stop the nightclubbing and focus on your work."

Lindsay clearly ignored that advice … and now we're told she's inconsolable — repeatedly calling her lawyer Shawn Holley in tears. In classic Lindsay form, she knows her life is out of control, but she's blaming it on others, saying she has again hooked up with a bad group of people and had run-ins with "opportunists" who have tried to provoke her.

As for drugs and alcohol … Lindsay is still adamant … she doesn't have a problem. As they say, there is none so blind as those who will not see.

Lindsay believes her real problem is that she never stuck with counseling, but thinks regular appointments with a professional could be her salvation. It's probably not coincidental that counseling is now the only possible way she can avoid jail for the new crimes and probation violation.

Finally … Lindsay is confessing to friends she has a big problem with impulse control … in other words, she doesn't think before she acts. She thinks a shrink can help her in that department.

If she did, maybe there'd be no such thing as "Liz and Dick."
This story taken with last week's Star and Enquirer stories (about Lindsay being diagnosed with Narcissistic Personality Disorder) have me wondering if all of this isn't just Lindsay's latest crack hustle to stay out of jail. Is she laying the groundwork for her January hearing? Will Shawn Holley tell the judge that her crack'd client needs to be put in a court-ordered mental institution rather than jail? Here's the problem with that: One Flew Over the Cuckoo's Nest. That's the exact plot. I think Lindsay would hate a mental health facility more than jail, and if I was in her position, I would choose jail over any kind of private or publicly-funded mental health place too.
And remember how Charlie Sheen donated $100K to the crack charity known as Blohan? Charlie confirmed the "gift" and he even said that Lindsay had never thanked him for it. Well, Lindsay wants us to know that she sent Charlie a note and some flowers:
Lindsay Lohan sent a belated "thank you" card and flowers to casa de Charlie Sheen for that $100k check he gave her — this just days after he called her out for being ungrateful.

You'll recall … Charlie did an interview this week and put LiLo's manners on blast, claiming the actress never actually thanked him for the money he gave her. Not a text, not a phone call … nothing.

Now sources close to Lindsay tell TMZ … LiLo didn't mean to be rude and the reason she never got around to thanking Charlie personally is because her phone broke and she lost all her contacts — including the actor's number.

Besides that, we're told Lindsay got distracted trying to deal with her slew of legal problems — like getting arrested in NYC and the new criminal charges filed against her stemming from her PCH crash — and she simply lost track of time.

But she made up for it … we're told LiLo saw Charlie's comments and immediately fired off a "thank you" letter and a bouquet of flowers to his house … as both an apology and show of gratitude.

Usually the best way to thank Charlie is with hookers, but flowers are nice too.
If someone gave me $100K, I would manage more than a brief thank-you note and some flowers. I really would get on my knees for it, but I guess that's what Lindsay already did, and Charlie was just "paying her for a project". ??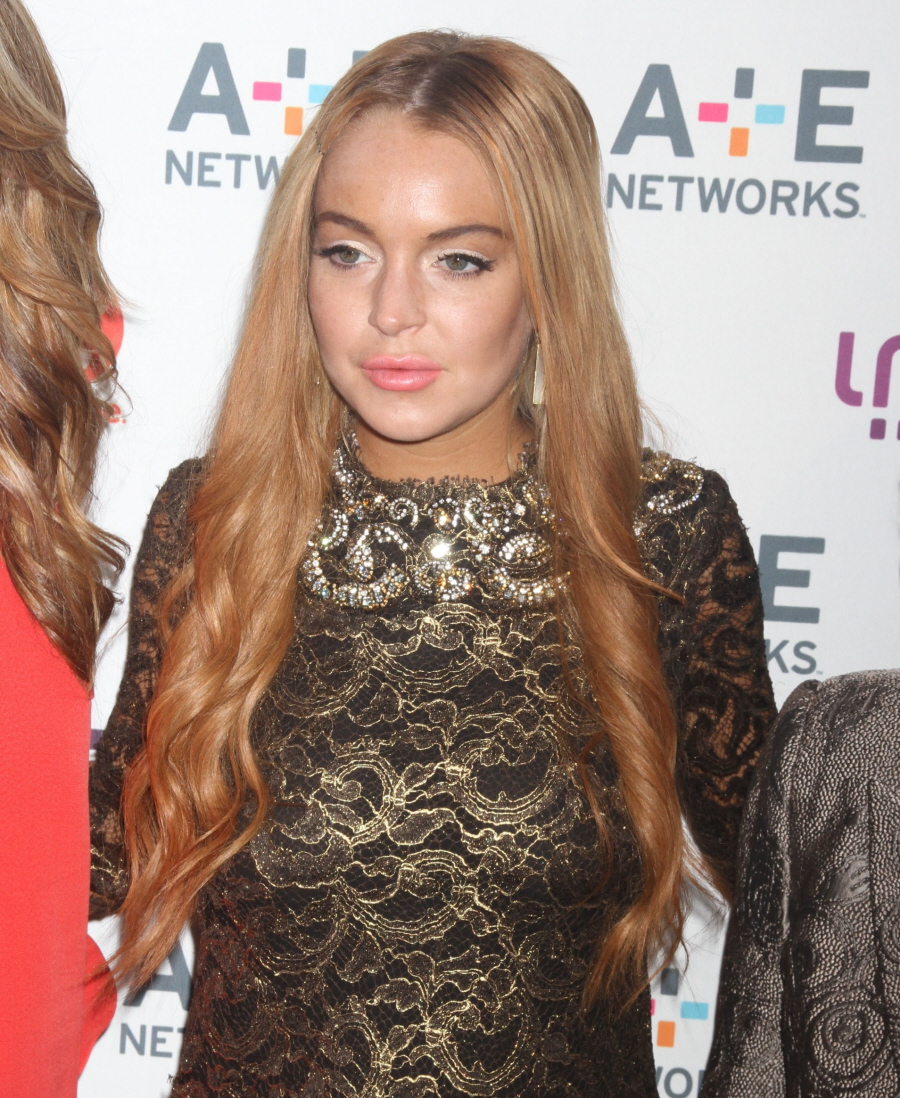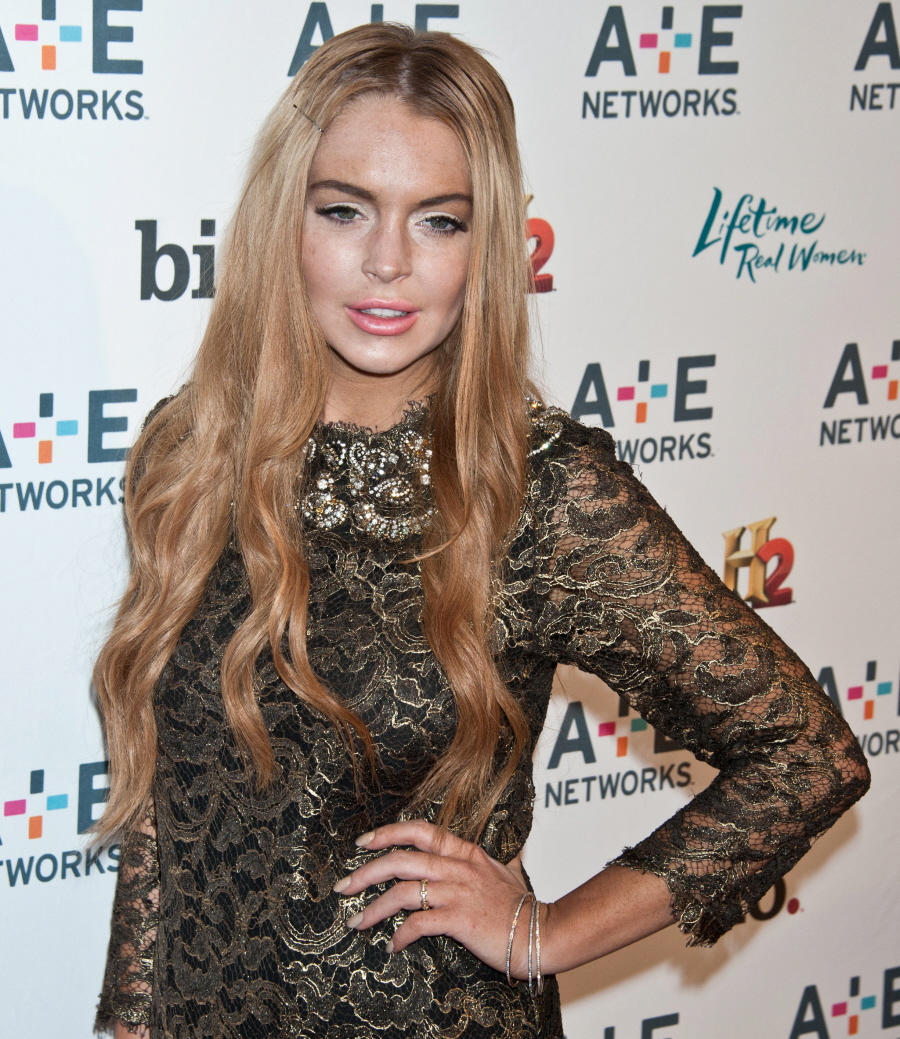 Photos courtesy of Fame/Flynet.