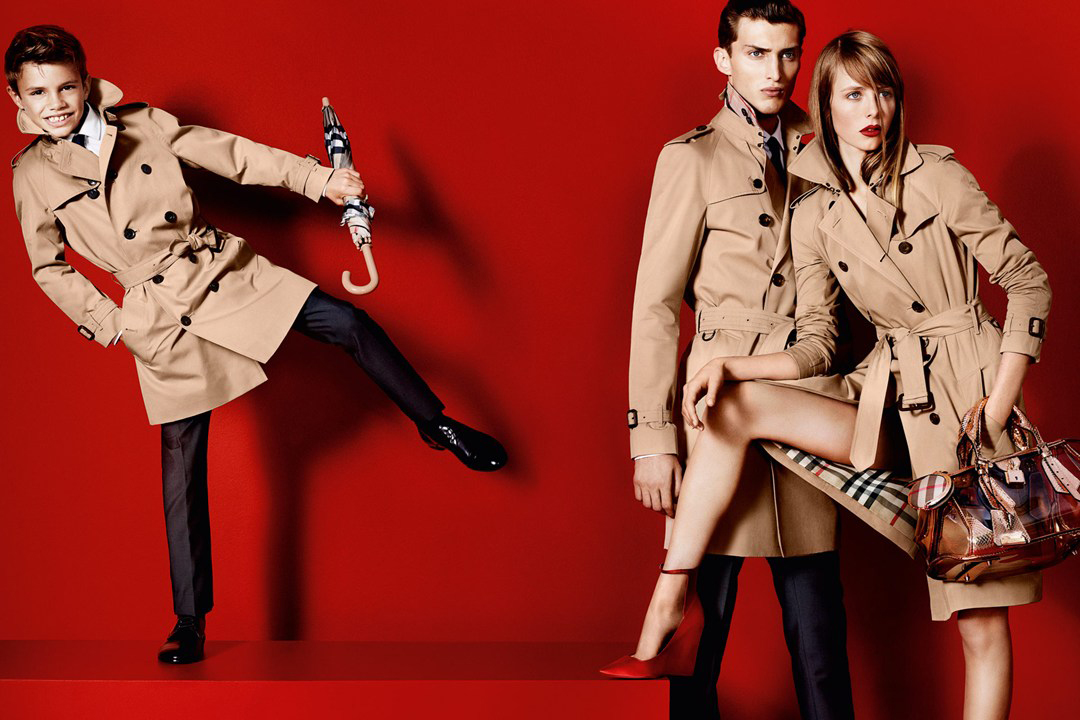 Move over, Jolie-Pitts. The children of David and Victoria Beckham shall soon take over the entertainment world. Romeo Beckham, otherwise known as the middle son (previously the middle child before Harper Seven popped out last July), has participated in his very first modelling gig at age 10 for the very British Burberry brand. Since Romeo is a boy, I guess there's not much danger in him being overtly sexualized in manner of mini-skirted Kaia Gerber, age 11, or (to a lesser degree) Danielynn Birkhead, age 6. Mostly, Romeo dances around with an umbrella in these ads, and (physically speaking, at least) he really seems like a mini Victoria except for one big difference. I mean, just look at that smile: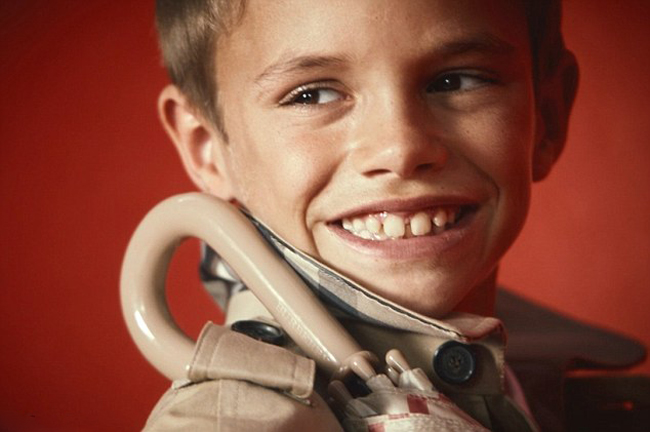 Stylish like his mommy and daddy!

David and Victoria Beckham's son Romeo landed his first modeling gig with Burberry — at the age of 10.

The adorable boy is featured in the Spring/Summer 2013 campaign. Looking stylish in a Burberry trench coat, Romeo playfully holds an umbrella with a big smile on his face in one campaign shot.

"This season's campaign lights up with the infectious energy of an amazing young cast of old and new Burberry family," Christopher Bailey, Burberry Chief Creative Officer, said. "Cara [Delevingne], Edie [Campbell], Charlotte [Wiggins], Charlie [France] and Alex [Dunstan] are joined by Max [Rendell] and Romeo, who was a joy to work with and really stole the show."

In addition to Romeo, David, 37, and Victoria, 38, are parents to sons Brooklyn, 13, and Cruz, 7 and daughter Harper, 17 months.

In an interview with Ryan Seacrest in January 2010, Victoria explained how her sons are "so different."

"I mean, you've got Brooklyn, who is a real boy. He's turning into a teenager. It takes him quite some time to do his hair in the morning before he goes to school," she said. "Then we got Romeo, who loves fashion. He likes to go out in a suit with a bowler hat . . . and he's a real fashion lover. And then Cruz just wants to break dance every opportunity he gets."
[From Us Weekly]
Victoria seems bemused at the fact that all three of her boys have such separate and distinct personalities. It's probably never boring in the Beckham household. Little Romeo is such a cutie too, and here's a commercial of him in action for Burberry. Ha, I didn't realize those "models" were actually mannequins until seeing the live-action verson of the advertisement.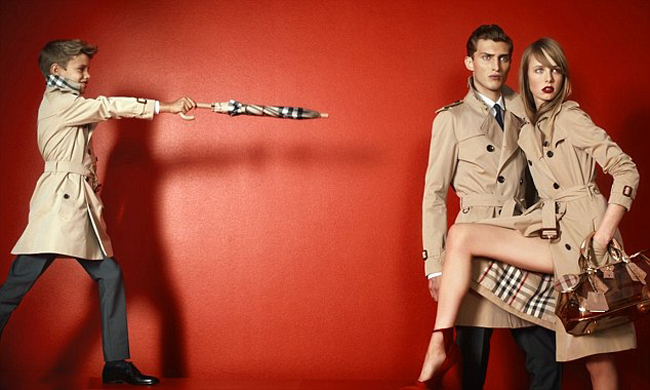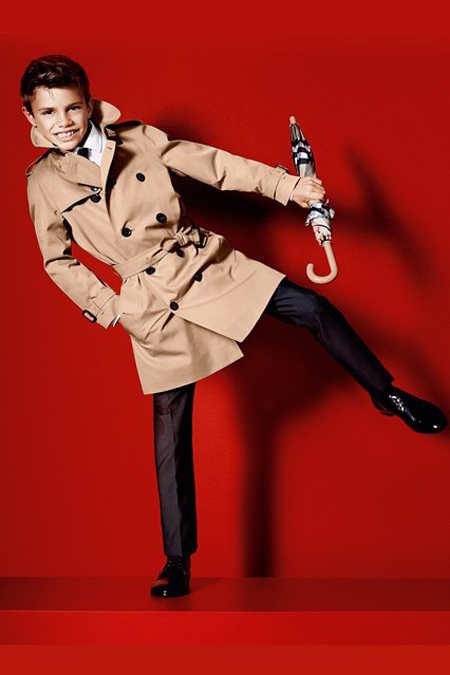 Photos courtesy of Burberry