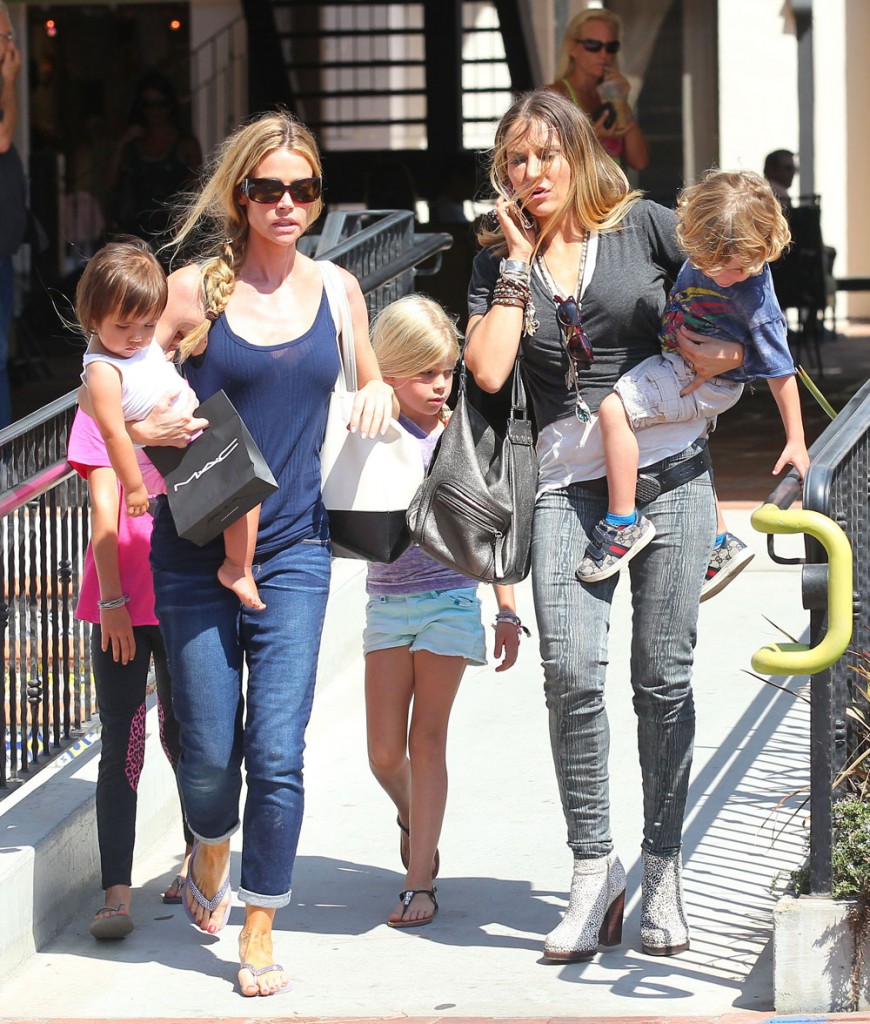 Denise Richards, Brooke Mueller and their kids out together in September
This is kind of a heart-warming story of a lone sober, responsible person, picking up the slack in Charlie Sheen's mess of a life. So Charlie's last ex wife, Brooke Mueller, entered rehab for the 19th time (literally, I'm not exaggerating) a couple of weeks ago after failing a court-ordered drug test and violating probation. Brooke is facing jail time, but that didn't make her 19th stay in rehab stick at all. She left rehab after less than a week, using the excuse that she only needed to "detox." I haven't been following the updates on TMZ about this, but a quick look reveals that Brooke, 35, was under investigation by Child and Family Services while she was in rehab/detox (she has three and a half year-old twin sons, Bob and Max, with Charlie) and that the boys went to Charlie's other ex, Denise Richards, to stay. Then Brooke tried to take the boys back, which she can legally do because she has custody still, and had them stay with another relative until she was done with rehab. She decided to do this after a beef with Denise over the fact that Denise wanted to let the boys see their dad, Charlie. Are you eyes glazing over yet? There's more in this story on TMZ if you're interested in the stupid details. Addicts are so logical and so concerned about their children's welfare.
Anyway, again here's Denise Richards, providing some semblance of normalcy in the lives of sweet, innocent little boys who are used to be cared for by prostitutes and an addict mom. (Not that prostitutes can't be decent caregivers, especially when compared to Brooke.) Denise told Access Hollywood that the boys can stay with her and her three girls anytime, and that they're family. The bad news is that they're back with Brooke now that she's out of rehab.
The beauty stopped by Access Hollywood Live on Wednesday, where she chatted about her work with ShoeDazzle – which is benefitting the Kidney Cancer Association – and she also spoke about helping Charlie and Brooke care for their 3-year-old twin sons, Bob and Max, while Brooke was reportedly in rehab.

"[The twins] are back with Brooke Mueller," Denise told Billy Bush and guest co-host Vinny Guadagnino.

With the twins – plus her daughters Sam, 8, Lola, 7 and Eloise, 18 months, Denise had her hands full.

"This is not the first time I've had all five, they're Sam and Lola's brothers. It was a full house, lots of love and life," she explained. "Brooke knows anytime, and Charlie, that any time they need help with the boys, that I'm there."

Despite divorces and past problems, the actress stressed that they put their family first.

"They're our family and they're Sam and Lola's brothers and I can't imagine growing up without my sister, so anytime she needs help, I'm there for the boys," she continued. "[Sam and Lola] are the best big sisters to [the boys] and they love them."

Adding, "I know it doesn't seem normal, but it is our normal. They're little kids and I love children, and like I said, it's our daughter's brothers, so I can't say no."
I've heard some horror stories about California CFS and I've leave it at that. So don't expect Brooke Mueller to lose custody anytime soon, despite the fact that she's failing drug tests and is so obviously wasted out of her mind. At least Denise Richards is there to help when needed, but how confusing must it be for those little boys to have to be shuffled around like that? I just feel for them. It's possible that Brooke will get some jail time and that Max and Bob will have to go live with Denise for a while, but again this is California. That's not going to happen.
Brooke in October: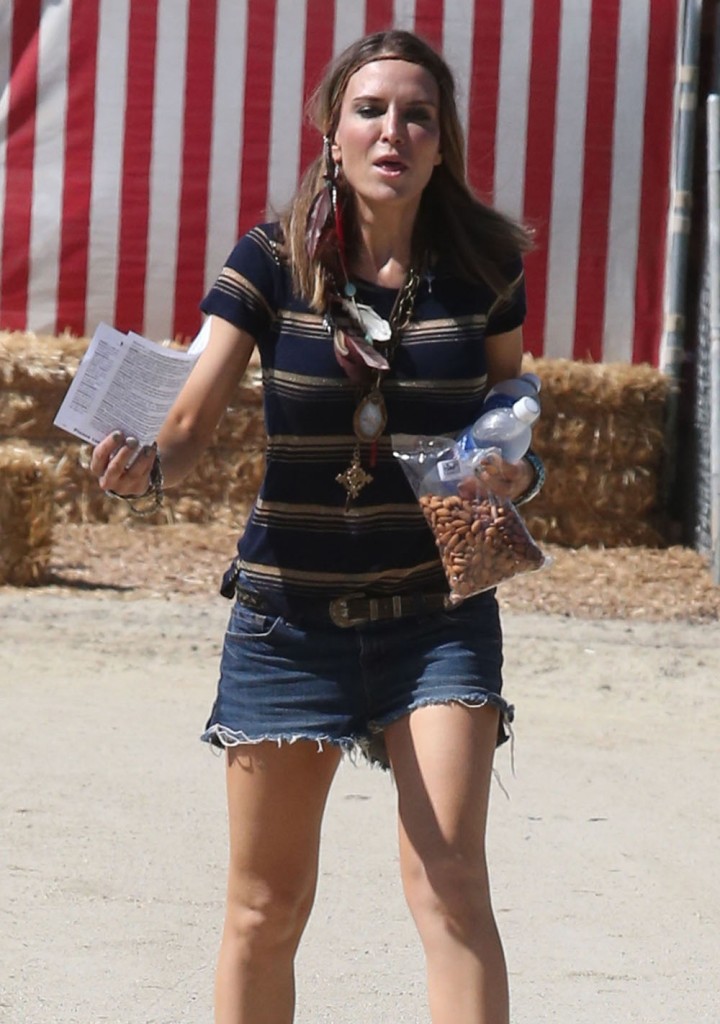 Denise on 12-12-12: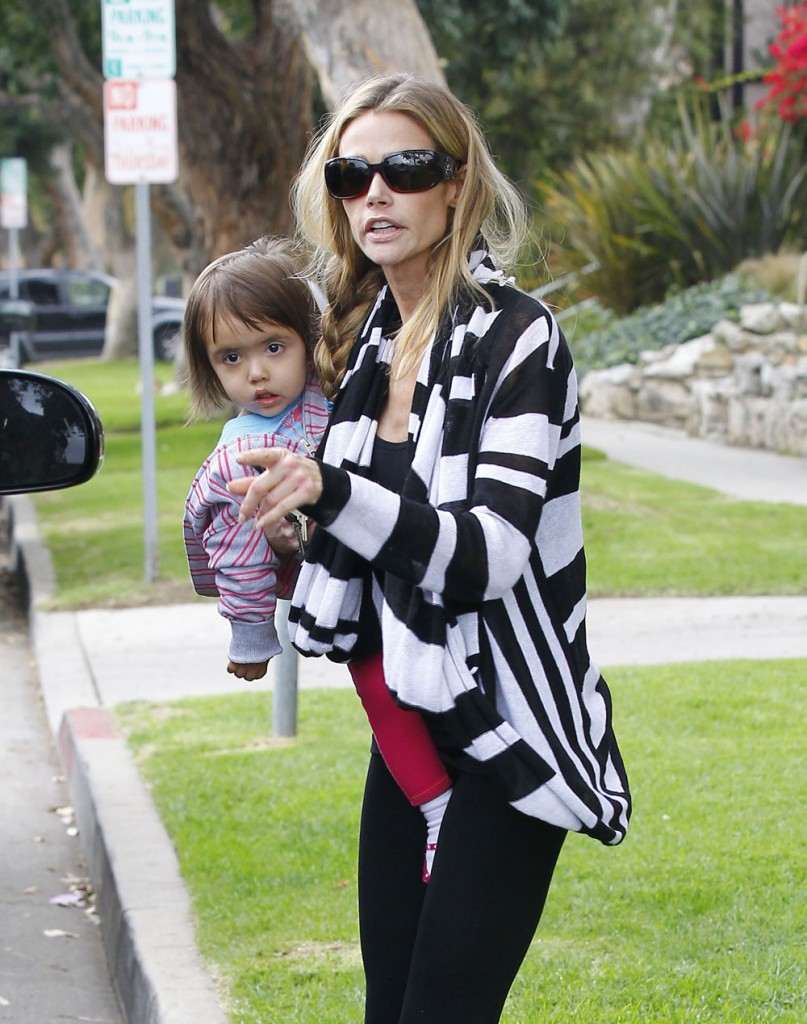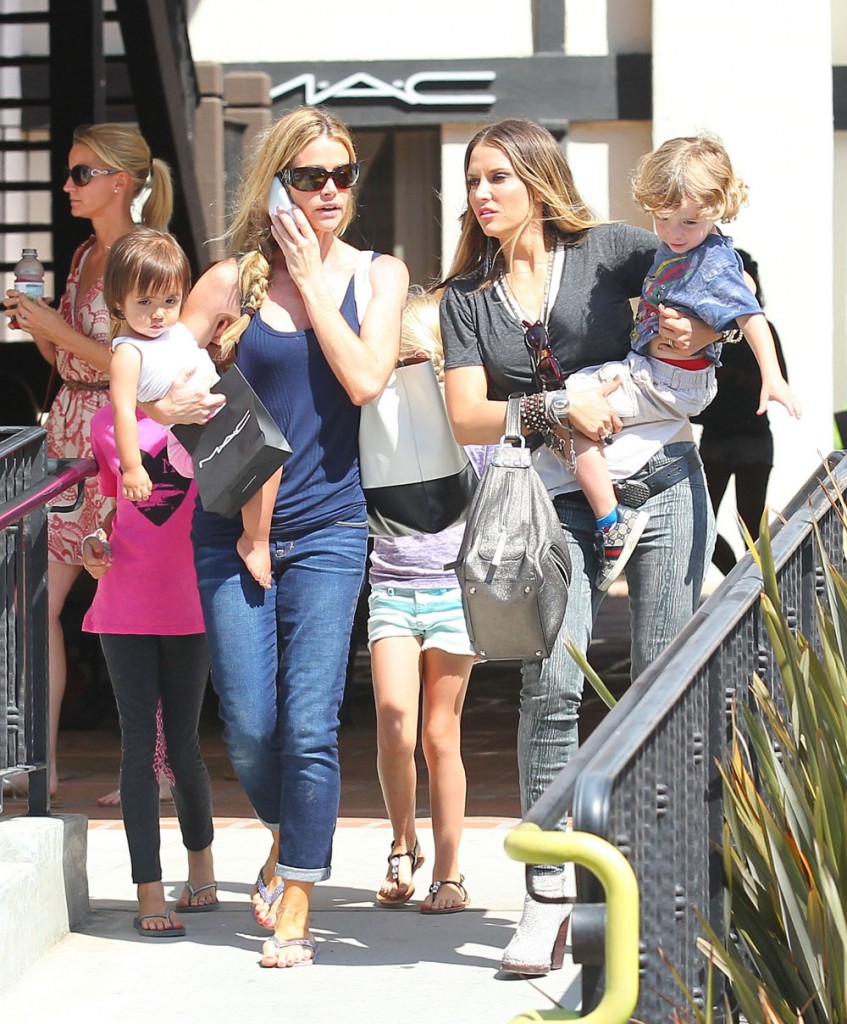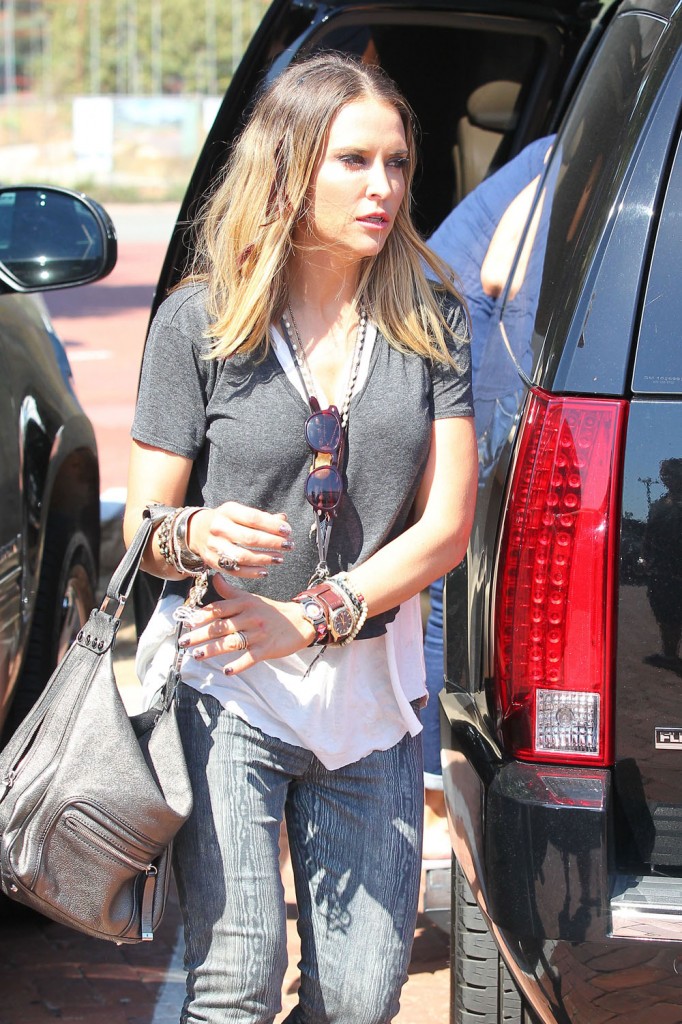 photo credit: WENN.com and FameFlynet