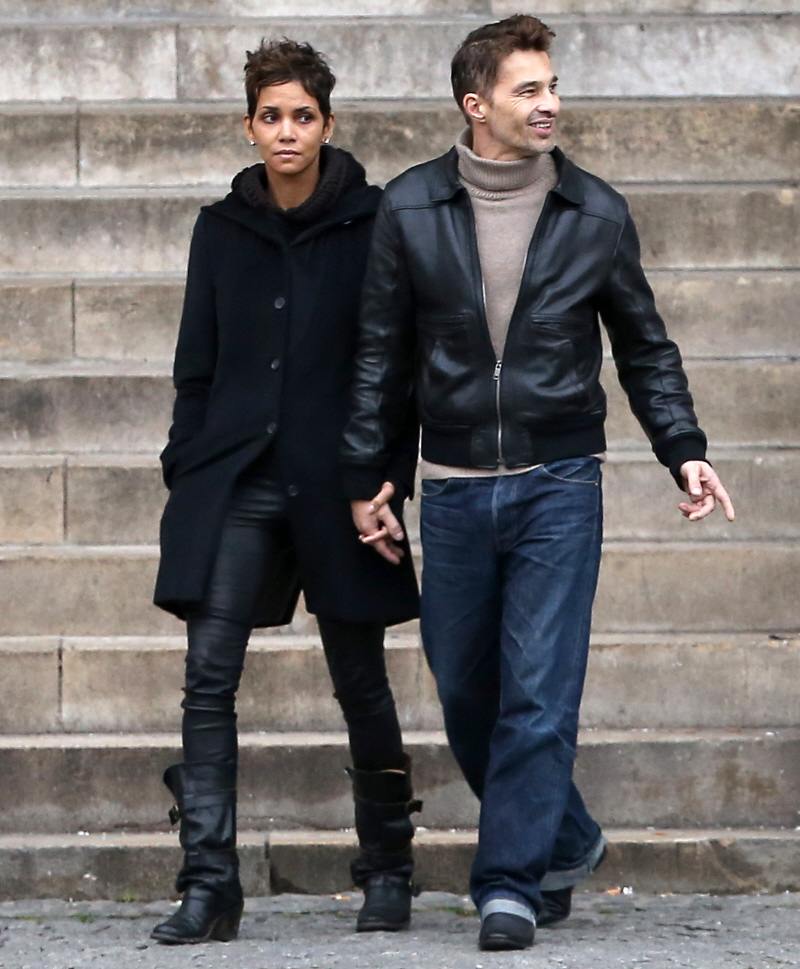 Halle Berry and Olivier Martinez were in Paris for Christmas – these are pics of them on Sunday, in his-and-her leather. I hate that I love what both of them are wearing. I wanted to be able to mock it… but they both look incredibly attractive in these pics. His-and-her leather, his-and-her t-necks, his-and-her hair products… but it oddly works on them, at least aesthetically. They were photographed as they checked out two churches in Paris, St. Sulpice and St-Germain des Pres, and there are rumors that they were scouting for a wedding location. Will they marry in Paris? Eh. Sure, why not. Note the interesting little aside in this Us Weekly story:
It looks like Christmas is going to be a lot more peaceful than Thanksgiving was for Halle Berry.

On Sunday Dec. 23, the Oscar-winning actress, 46, was radiant and relaxed during a lovey-dovey stroll with her fiancé Olivier Martinez in Paris. Wearing a blue navy coat and leather pants, Berry and her Frenchman beau, also 46, walked through the city's Saint-Germain-des-Pres neighborhood — taking in such tourist sites as the local church.

It's just what the couple of about two years need right now, after kicking off the extended holiday season on a less-than-cheery note. The Cloud Atlas actress' ex, model Gabriel Aubry, got into a violent Thanksgiving day brawl with former boxer Martinez at Berry's L.A. home — with both men sustaining noticeable injuries in a fight regarding Nahla, Berry and Aubry's 4-year-old daughter.

And Paris holds a special place in Berry's heart: At the center of her custody dispute with Calvin Klein model Aubry, 36, was her desire to move Nahla to France full-time — a request recently denied by a judge. In the wake of the Thanksgiving Day fight, both Berry and Aubry went back to court before quickly settling.

"Halle and Gabriel came to an agreement because they don't want her to [Nahla] to be negatively affected," a source told Us.

Nahla is reportedly in Los Angeles with her father for the holiday.
Yeah, how do we know for sure that Gabriel Aubry came into (and out of) the custodial negotiations in a strong position? Because he was in LA with Nahla for Christmas and Halle and Olivier were in Paris, coordinating their outfits. Well, I hope Nahla had a quiet, peaceful and happy Christmas after her clusterf—k of a Thanksgiving. And I hope Halle and Olivier figure out a way to co-exist with Halle's baby-daddy without another drama explosion in a few months.
Also, what is with Olivier's mom jeans? He's been wearing those horrible things for months!! YIKES.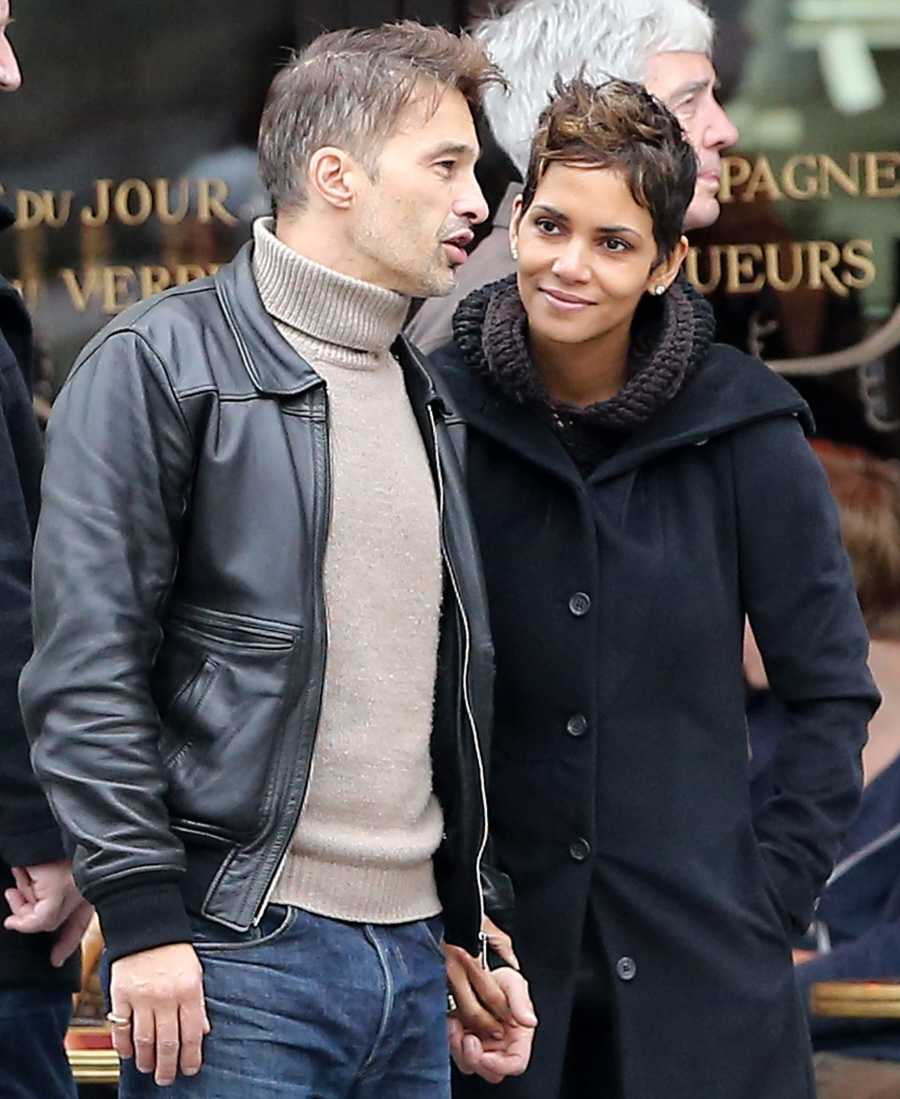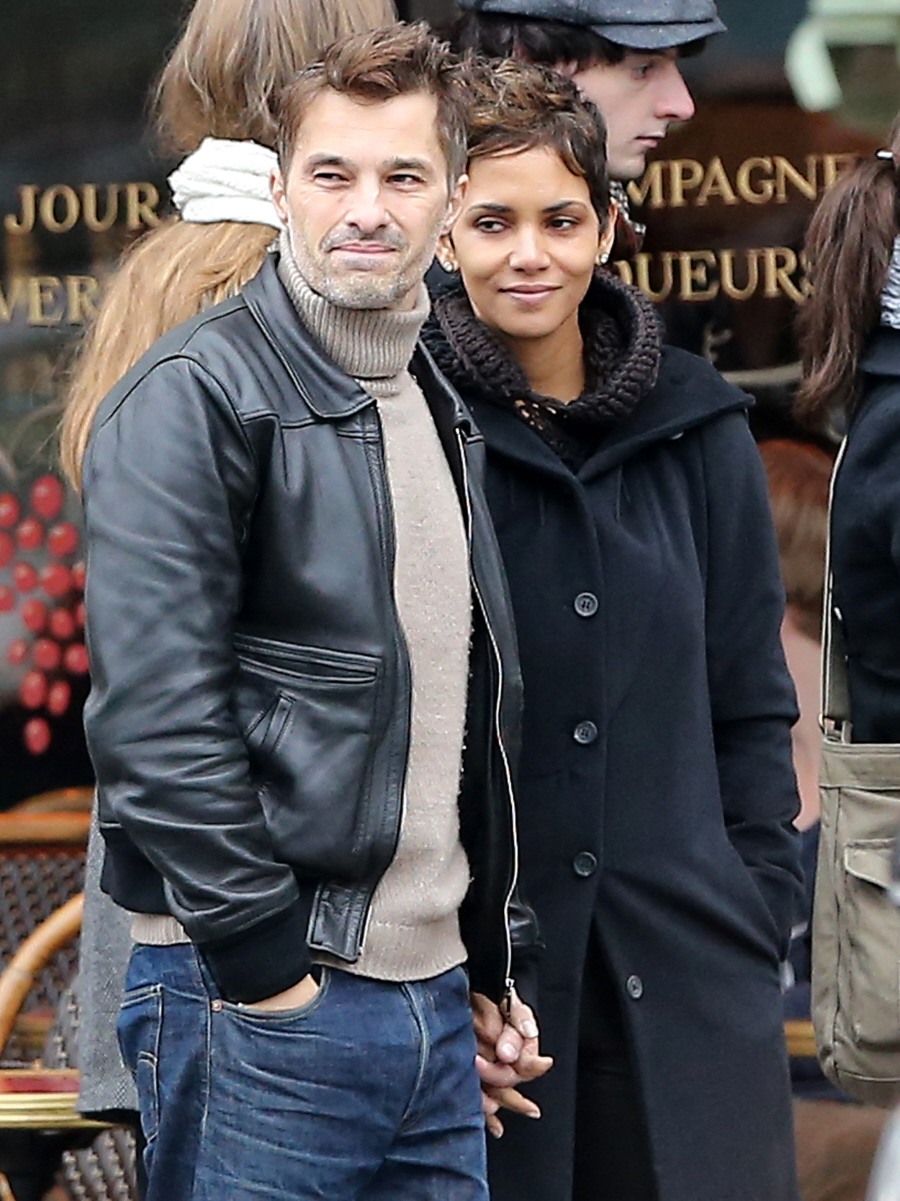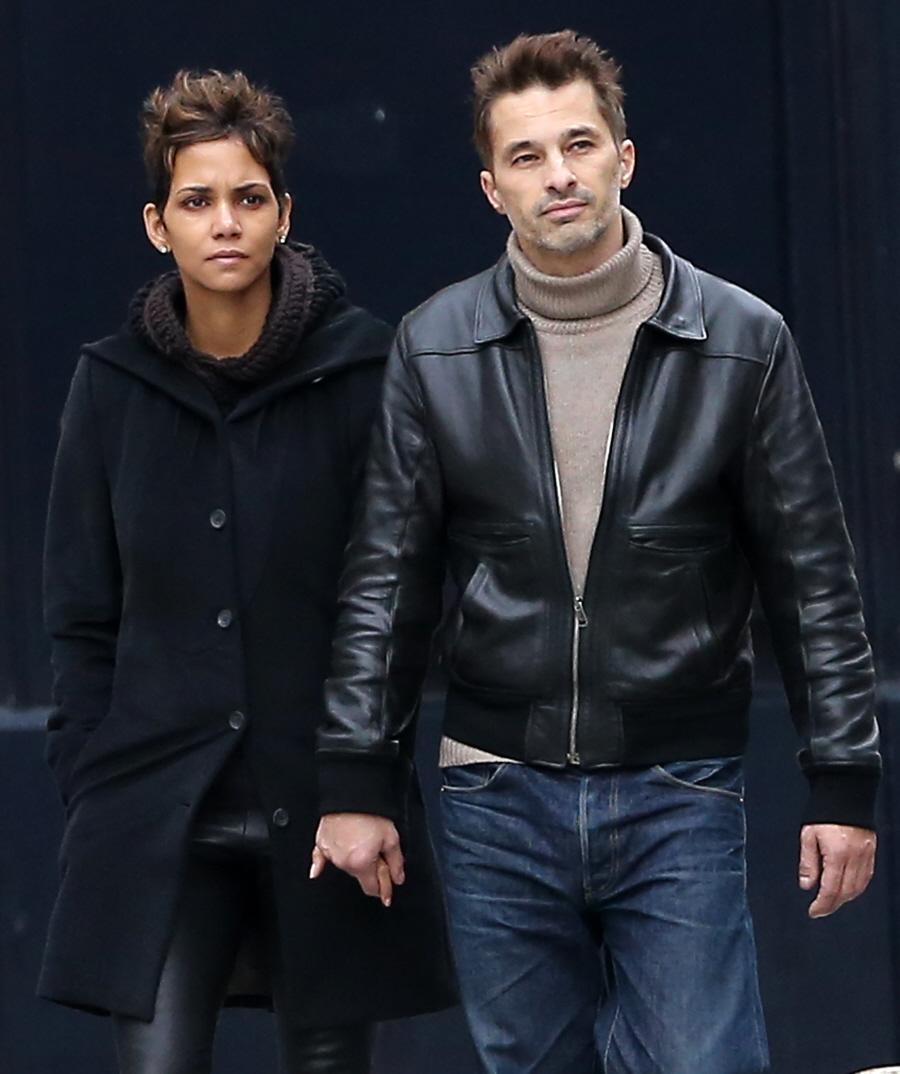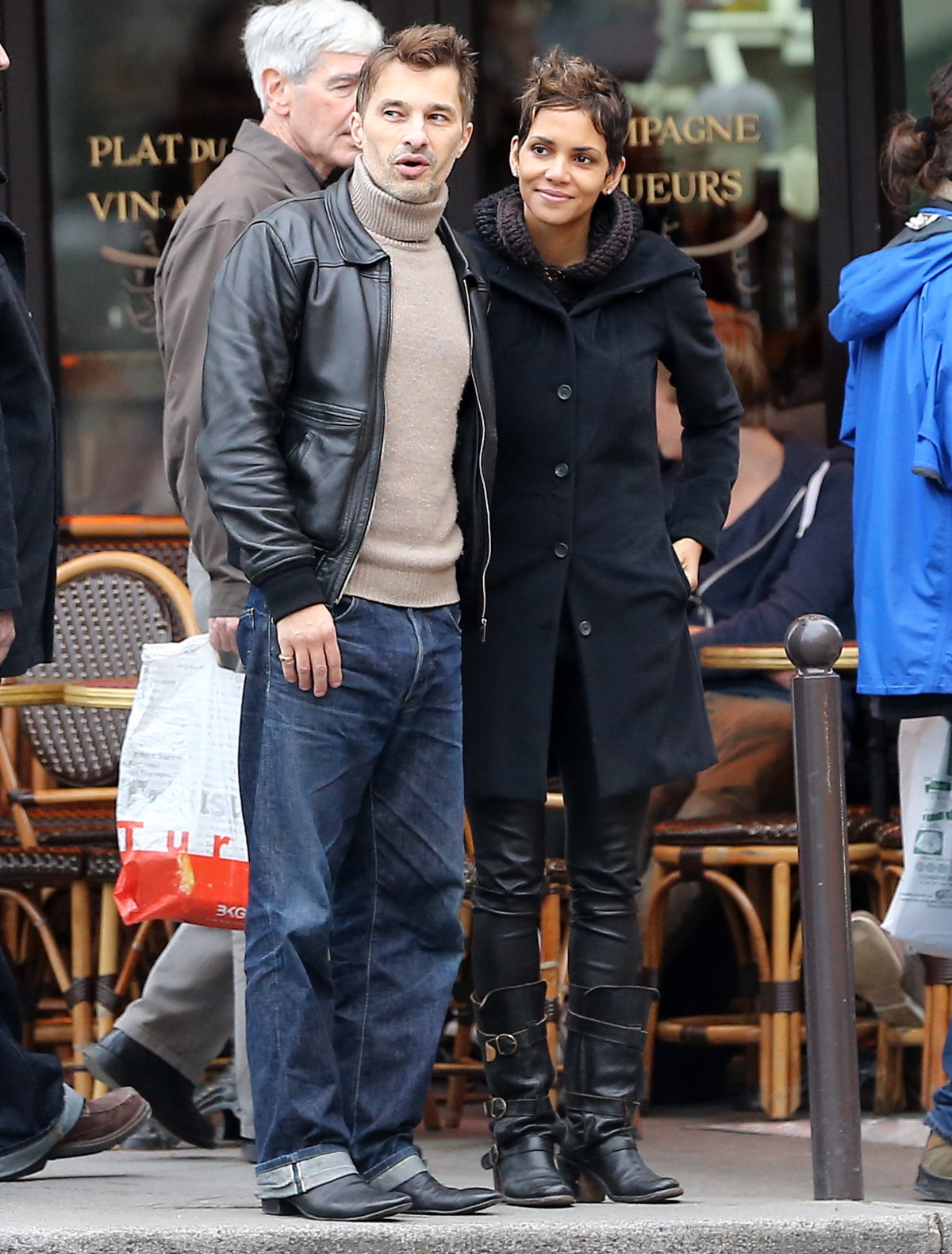 Photos courtesy of Fame/Flynet.