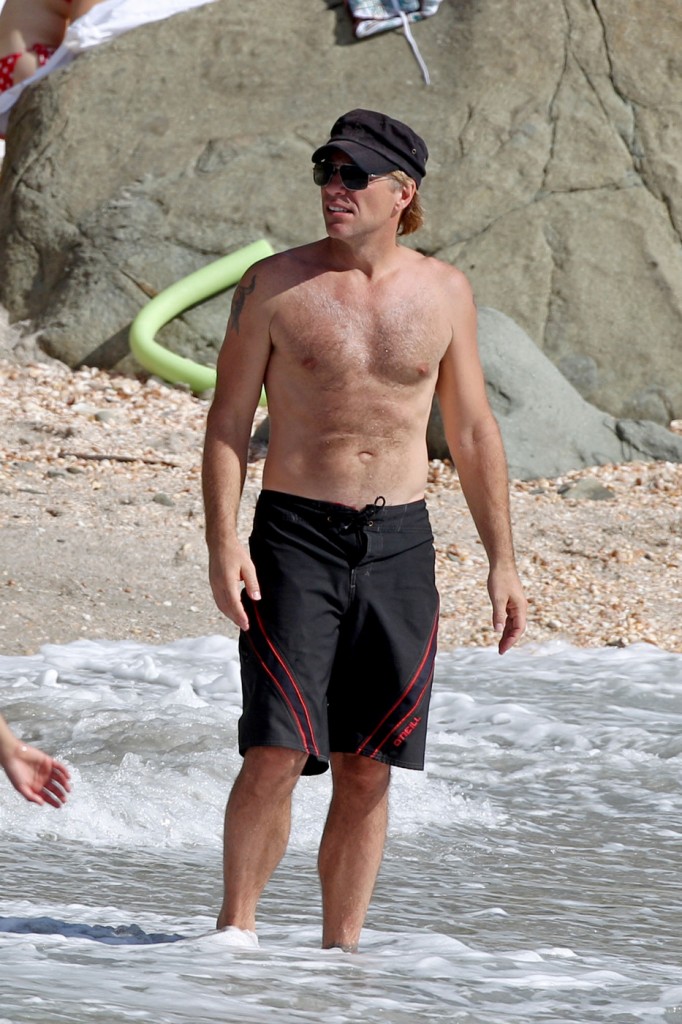 It was just a year ago that we were treated to a series of shirtless photos of Jon Bon Jovi, then 49, hanging out on the beach with his family. Back then he looked pretty damn good, but fast forward a year and he looks even fitter at 50! I really like this guy, who is by all accounts that I've heard, a devoted family man and a very nice guy. He's been married for 23 years to his high school sweetheart, Dorthea Hurley, and they have four children together. He also has his own charity foundation, which has recently focused on Hurricane Sandy relief following the devastating effects of Sandy in his native New Jersey. So long story short, Bon Jovi is awesome.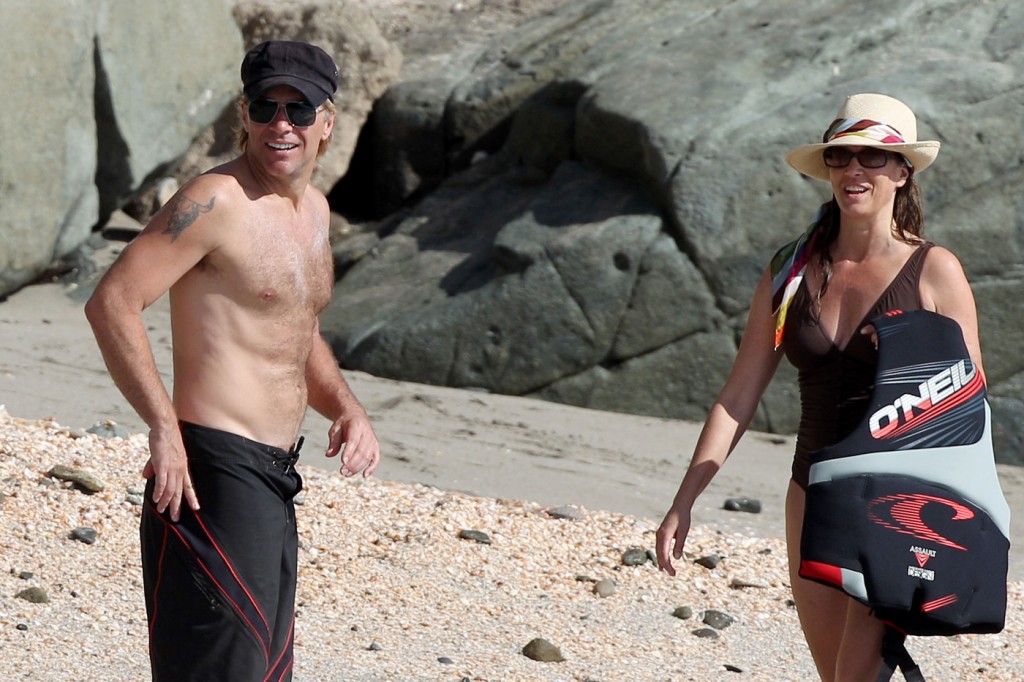 Bon Jovi's life isn't entirely charmed, though. He had a devastating setback when his 19 year-old daughter, Stephanie Rose, overdosed on heroin this November while away at college. In response, he simply said that he never saw it coming and hopes they caught it in time, but that there's only so much you can do. He said, in part, "I'm shocked as much as the next parent with this situation and had no idea. But then you surround them with best help and love and move on, and that's where we're at with it… Hopefully, we caught it when we did and that's the end of it. But who knew? I've got three more to come."
Bon Jovi in shown in St. Barts with his wife and two youngest children, Romeo, 8, and Jacob, 10. Last year his daughter Stephanie and their now 17 year-old son, Jesse, were in St. Barts too for the family holiday vacation. Maybe all the kids were there and those two stayed at the hotel this day instead of heading to the beach.I just hope that Stephanie is doing well and that she has family around her. Hopefully she's back on the right track again. It sounds like she has plenty of love and support from her family.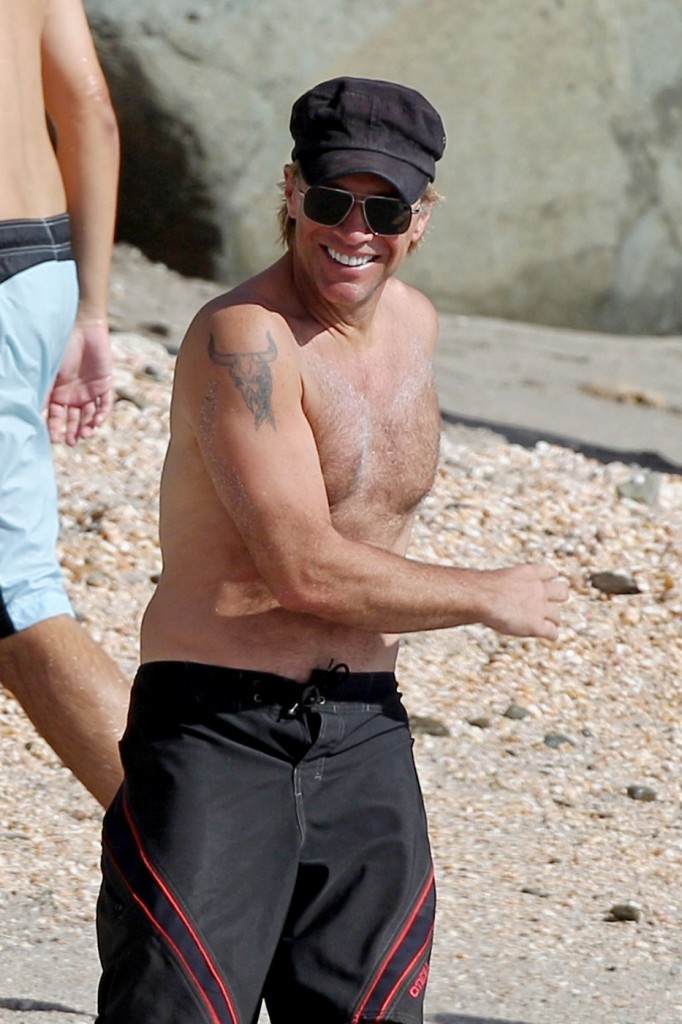 As the Daily Mail notes, Bon Jovi is about to embark on a world tour next month that will last until July. Tour dates are here!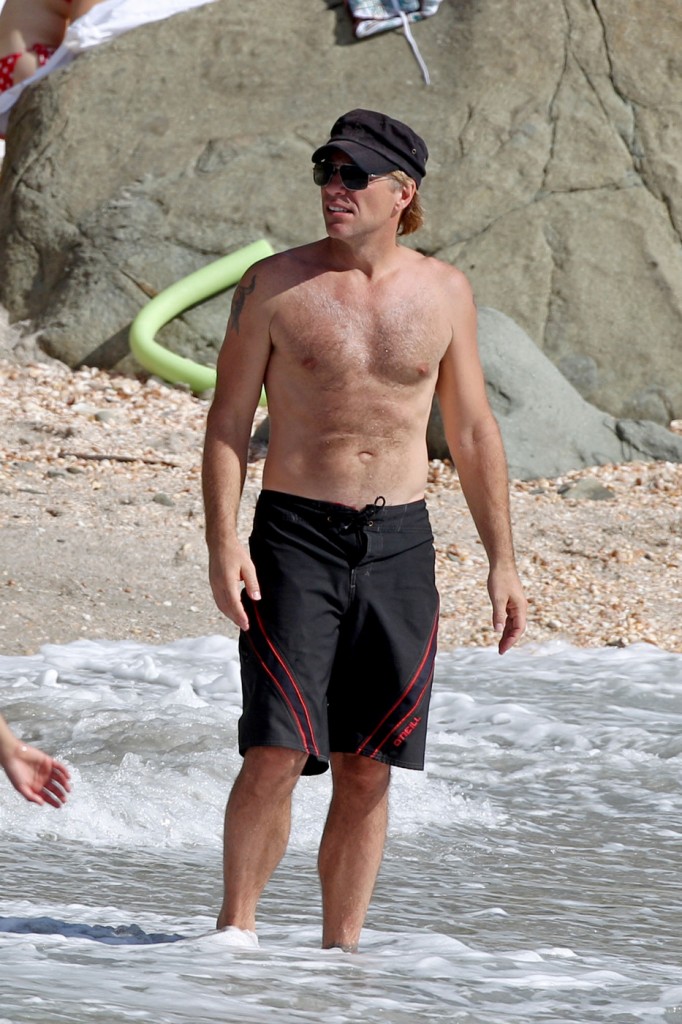 Don't you wonder what they're looking at here?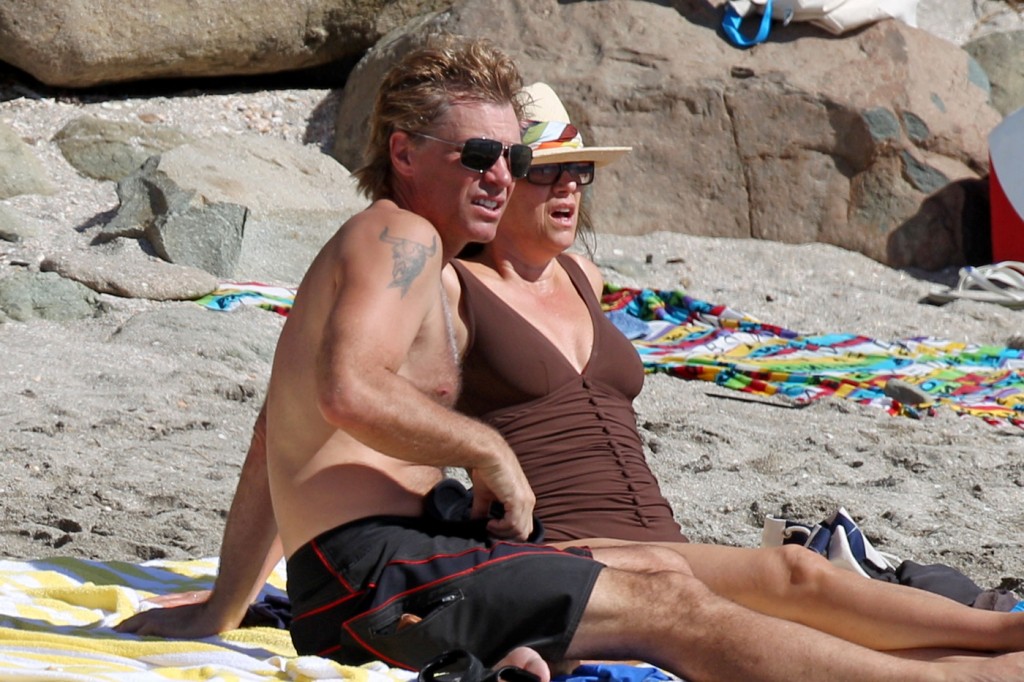 photo credit: PacificCoastNews.com