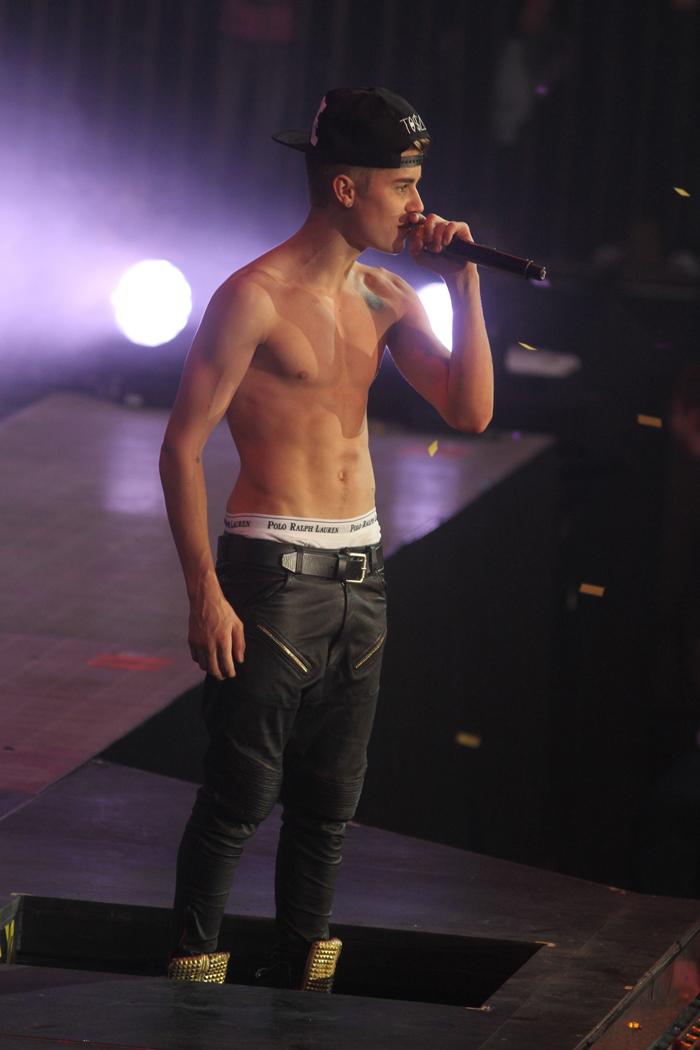 Justin Bieber is back on tour as of Saturday night when he performed in Salt Lake City, Utah, but these aren't photos from that concert. Instead, these are pictures from last November's show at Madison Square Garden in NYC, but don't worry. I'm pretty sure not much has changed in Bieb's onstage routine, which includes Justin flying in on giant mechanical wings like a Douche Ex Machina. That's a well-deserved nickname for a guy who alternates running around shirtless with attempting to look like a "serious" musician plunking away at a baby grand piano.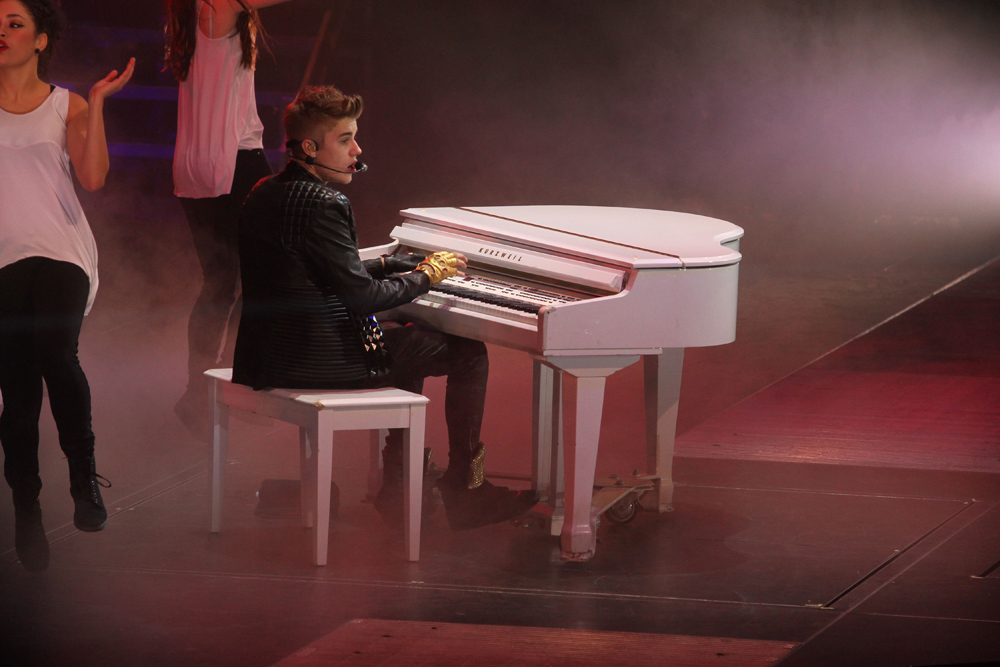 So let's update with some Bieber news. Dude has acquired yet another new tattoo (of an Indian headdress) on his left shoulderblade, and this latest inking arrives just weeks after his massive rose/praying hands tattoo. Bieb's also been trying to do some good deeds in the aftermath of the paparazzo death scandal in which a photog made the ill-fated decision to risk it all to get pictures of Bieber. Beieber was not present during the incident but made a point of denying smoking pot earlier in the day. Of course, TMZ then acquired photos of Justin jovially sucking on a joint the day after the pap's death.
According to Us Weekly, Bieber's team is very upset about the pot-smoking photos, so they're trying to clean up Justin's image. In Salt Lake City, Justin visited a sick little girl who has leukemia and couldn't make it to his concert, and then he retweeted several news stories that covered the topic. He also tweeted a bunch of "inspirational" statements too, including "i see all of you. i hear all of you. i never want to let any of you down. i love u. and..thank u. #beliebers." Here are the relevant tweets, and it's kind of amusing to see the radio silence on Jan. 4 when the incriminating photos were released: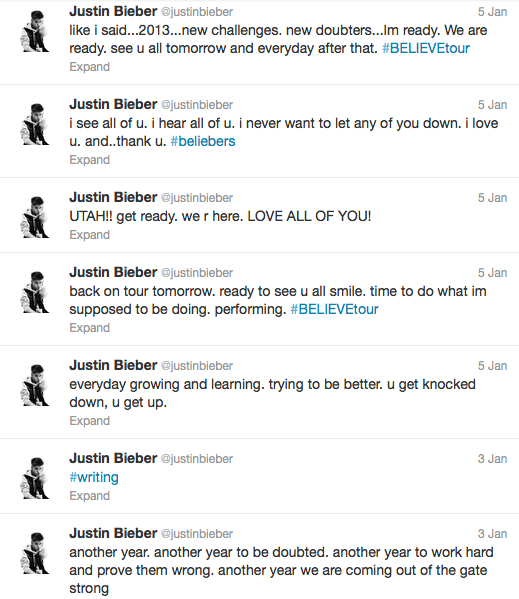 Bieber's team has another new tactic in their arsenal to help repair their boy's image. They're blaming his BFF, Lil Twist, who was driving the car that the now-dead paparazzo was chasing. According to TMZ, "sources involved in Justin's life who care about him are deeply concerned that Twist has become a powerful negative influence in his life and feel very strongly Justin needs a clean break from the rapper or else bad things are going to happen." The Mail is also losing its sh-t over the fact that Lil Twist openly smokes weed. Here is a photo from Twist's Instagram, which shows the 19-year-old rapper pouring champagne for himself and 18-year-old Justin on New Year's Eve. (The two were in Mexico, where it's legal for 18 year-olds to drink.)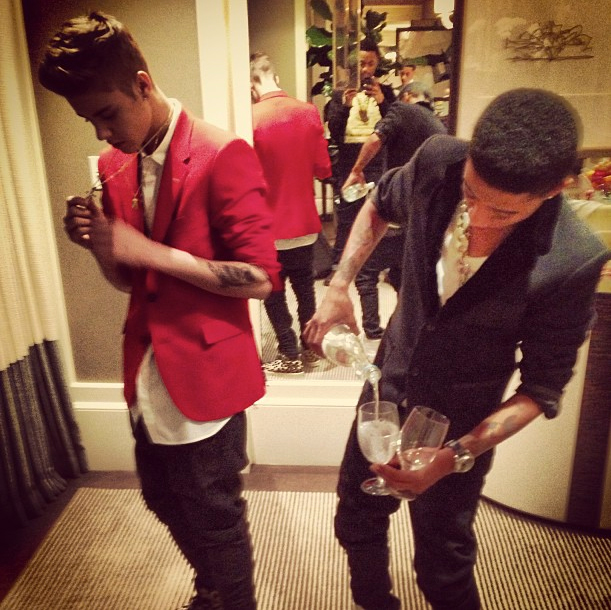 This is a full-on view of Lil Twist, btw. He's got the same pants problem as Bieber. They probably make a rowdy old pair together, and I think it's pretty suspect that Bieber's team has (probably) leaked the information about Twist being a "negative influence" on Bieber. I suspect that Biebs really needs no help in that department.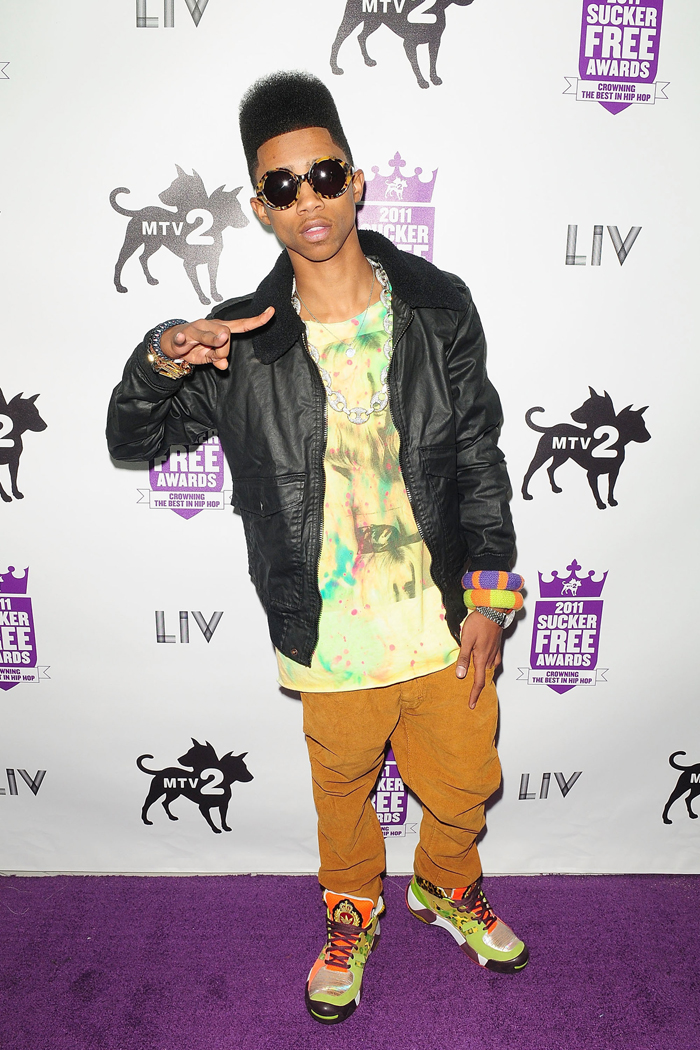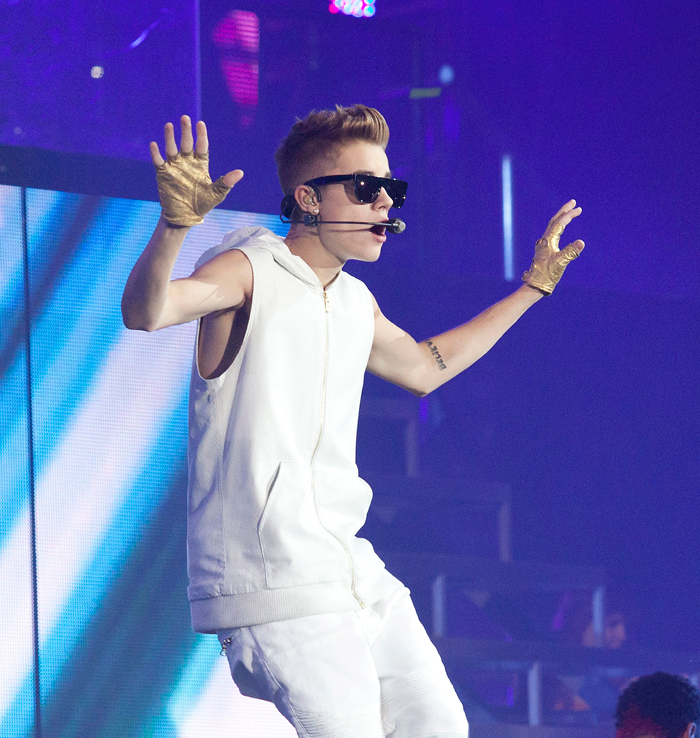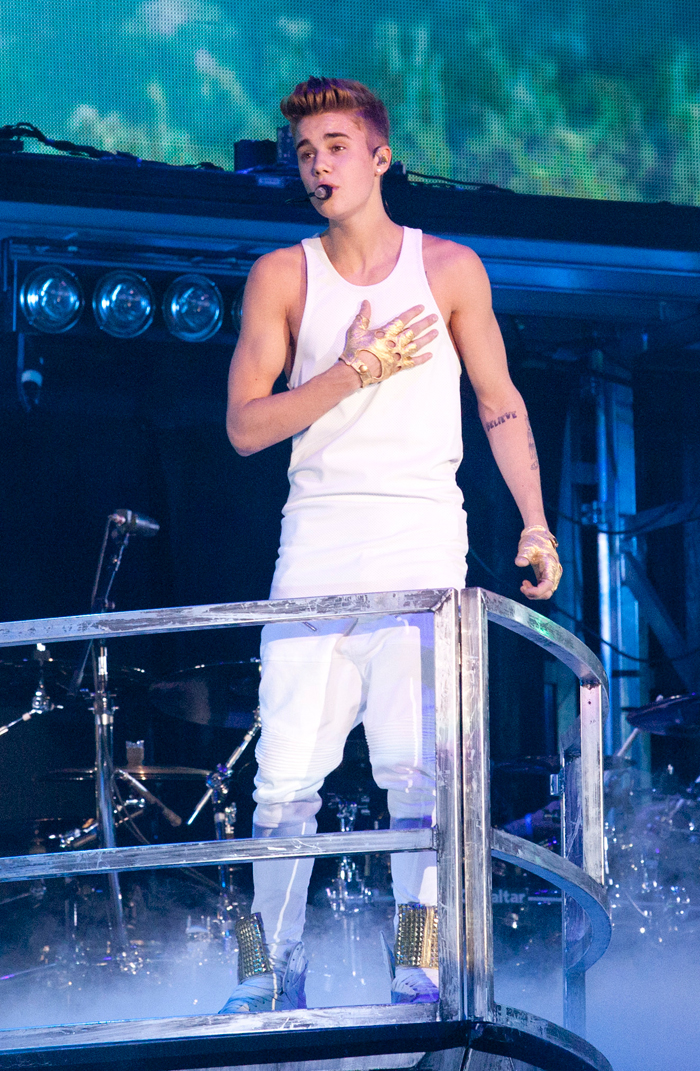 Photos courtesy of WENN