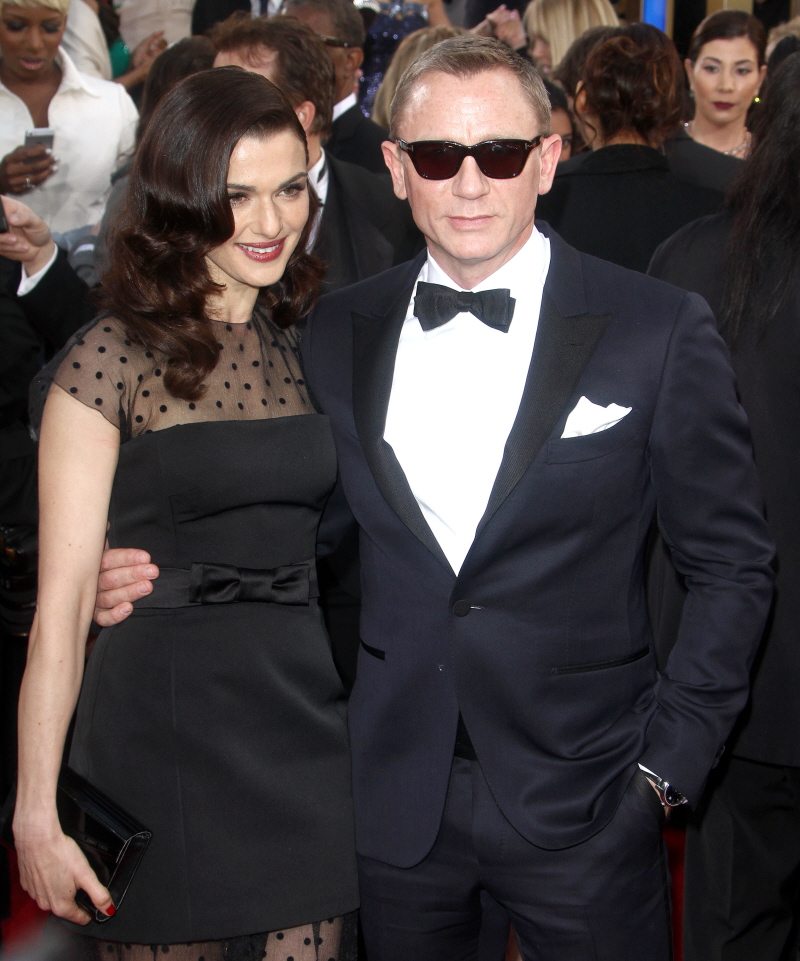 Here are some of the biggest couples of the Golden Globes… where to start? Let's start with the couple that I was most looking forward to, and who were the biggest disappointments: Rachel Weisz and Daniel Craig. As soon as they arrived, I could only see them from the shoulders up, and I thought, "Ahhh… HOTTEST COUPLE." But no. Rachel's Louis Vuitton dress is just… just… NO. It's awful. It's not flattering or attractive or occasion-appropriate! Rachel is such a beautiful woman, and if we were just judging this from the shoulder up, she would win everything. But this dress is such a NO. I did like that she and Daniel walked the carpet together, hand-in-hand, arm-in-arm. It's nice to see them at an awards show.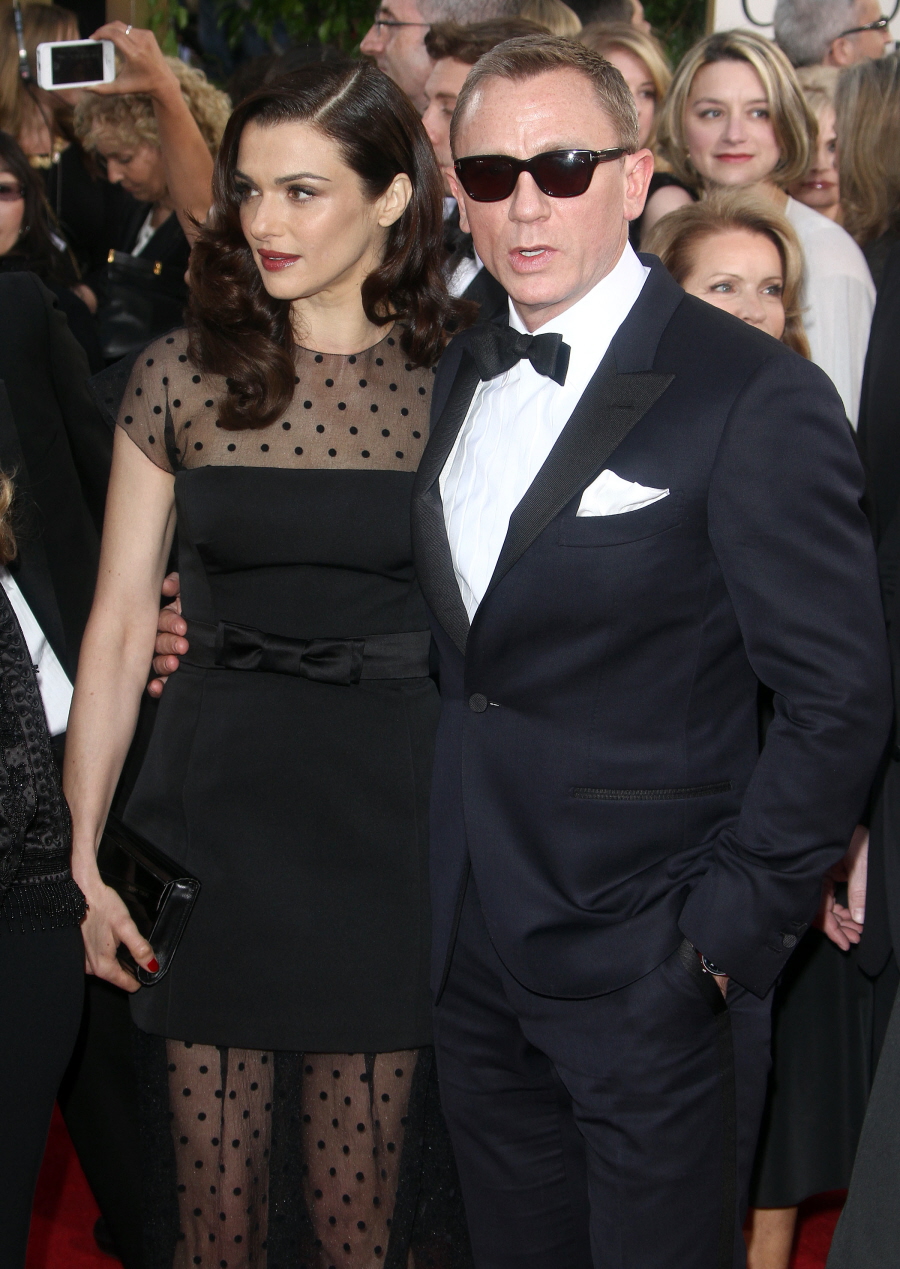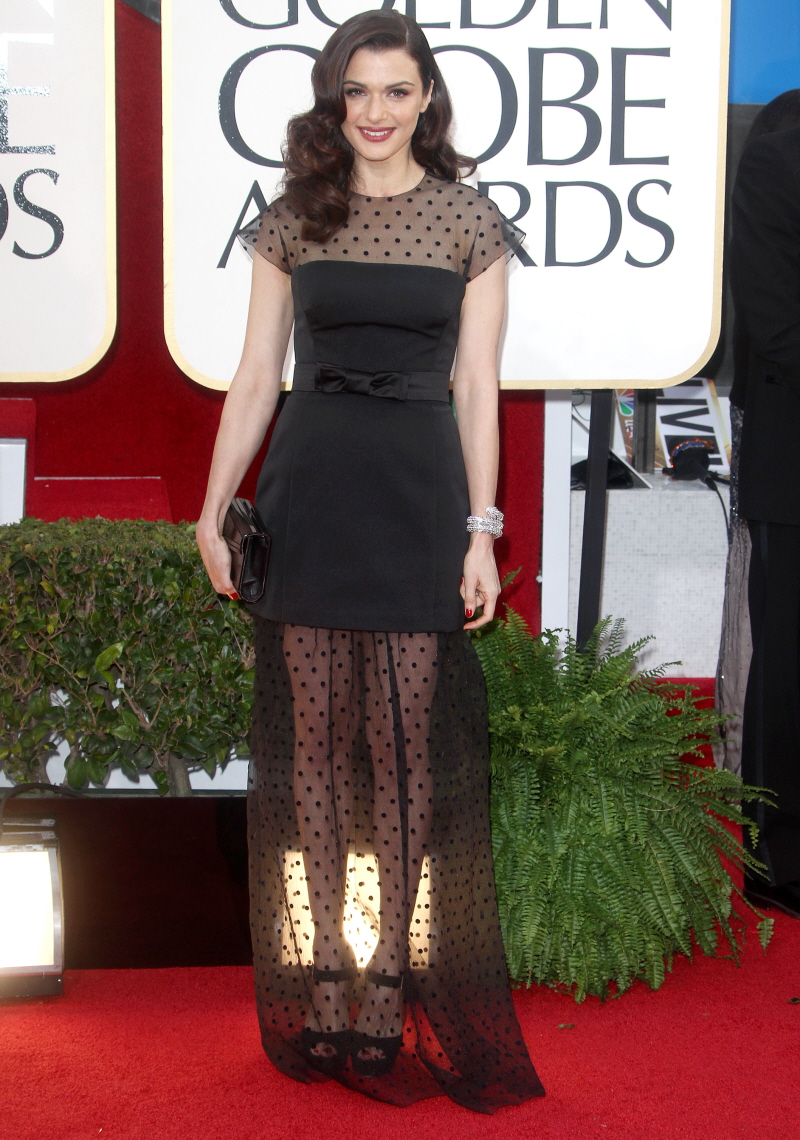 Naomi Watts and Liev Schreiber – she wore Zac Posen. I actually LOVED this from the back and I only want to make out with it a little bit from the front. The back was open and sexy and stunning. The fit on this dress was incredible too – she really took the time to have it fitted perfectly.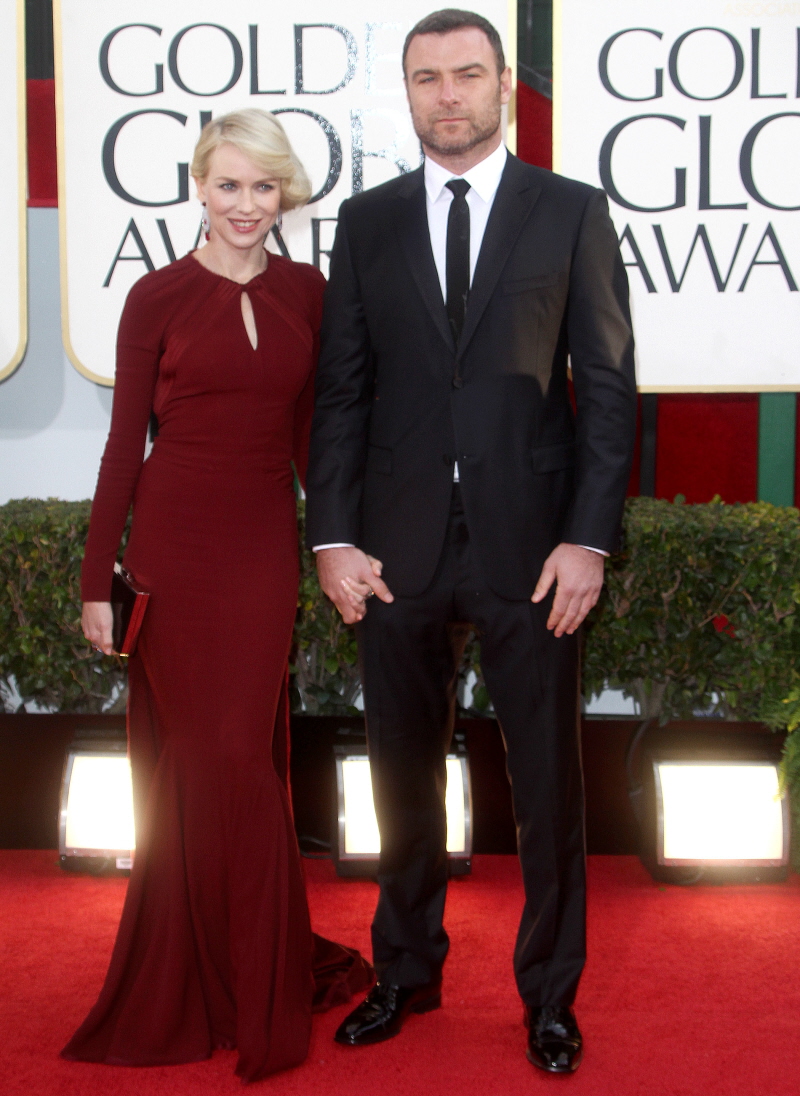 Bonus Hugh Jackman and his wife Deb. LOVE THEM. And they know how to do a red carpet too. They just seem so connected and lovely together.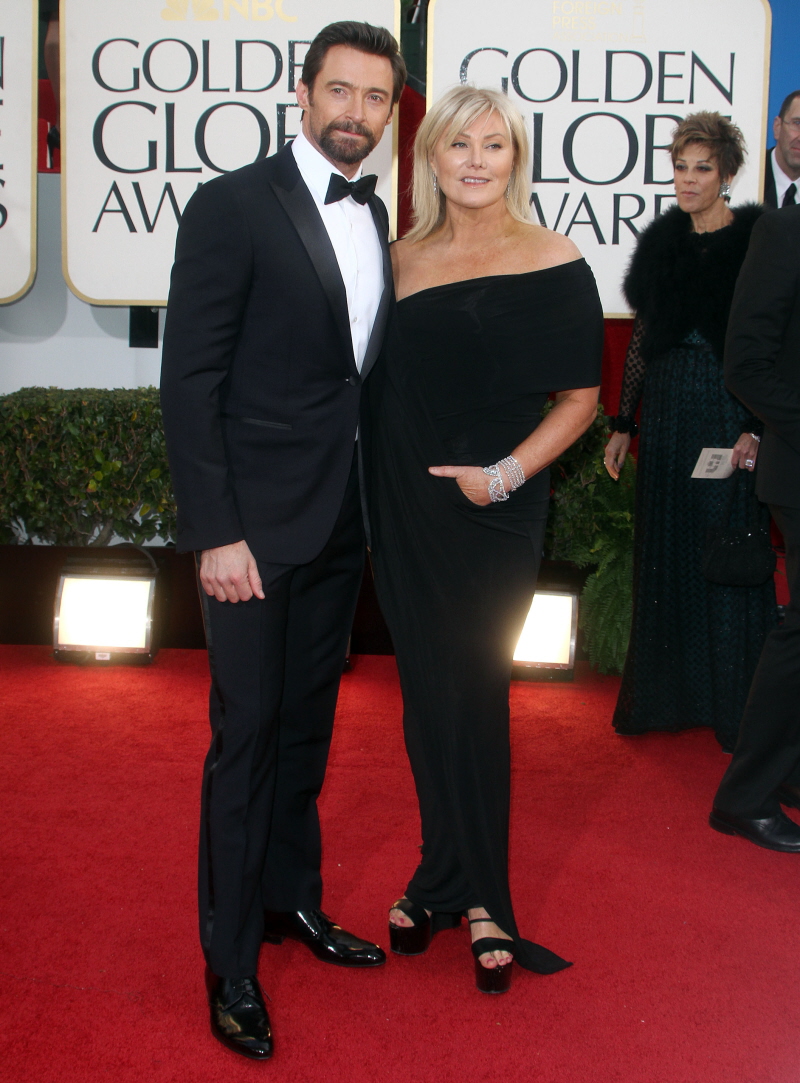 Nicole Kidman wore Alexander McQueen… it wasn't my favorite but it was inoffensive. She looked so tiny. Her waist is crazy. My favorite part of Nic's look was her big hair – I love it when she does big, fluffy, sexy diva hair. Now, I absolutely hate Keith's insistence on perfectly maintained and totally '90s highlights. His hair looked awful in closeup. As for her face… it didn't look quite as crazy as it did at the pre-Globe events.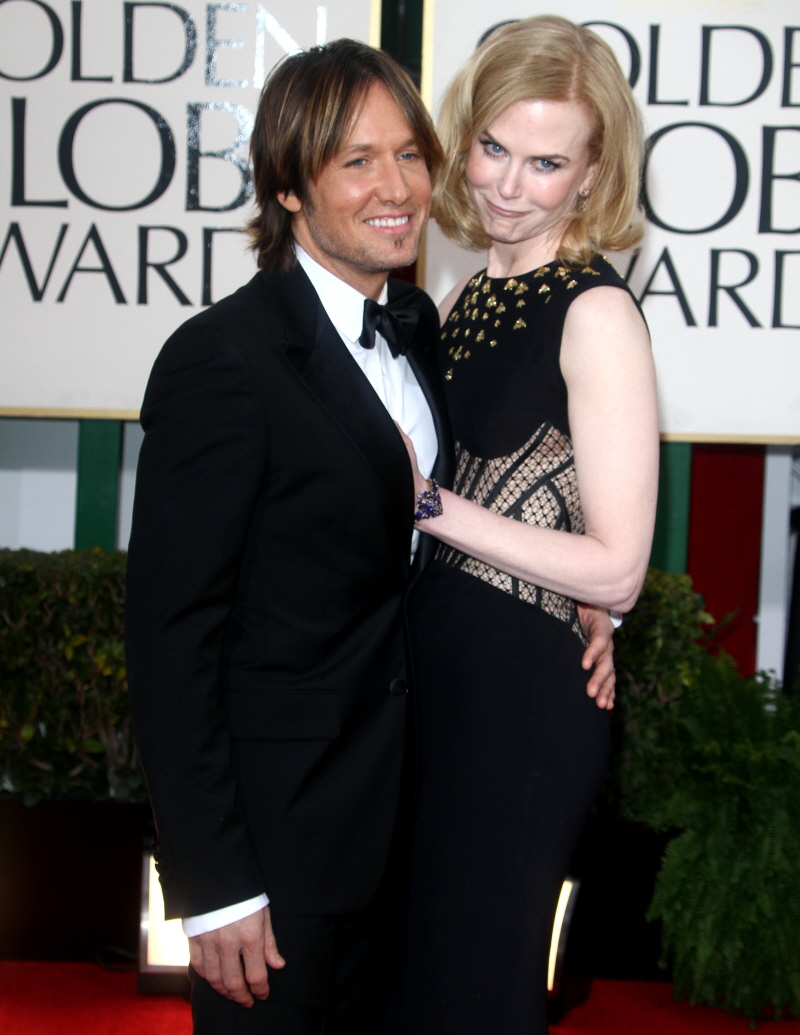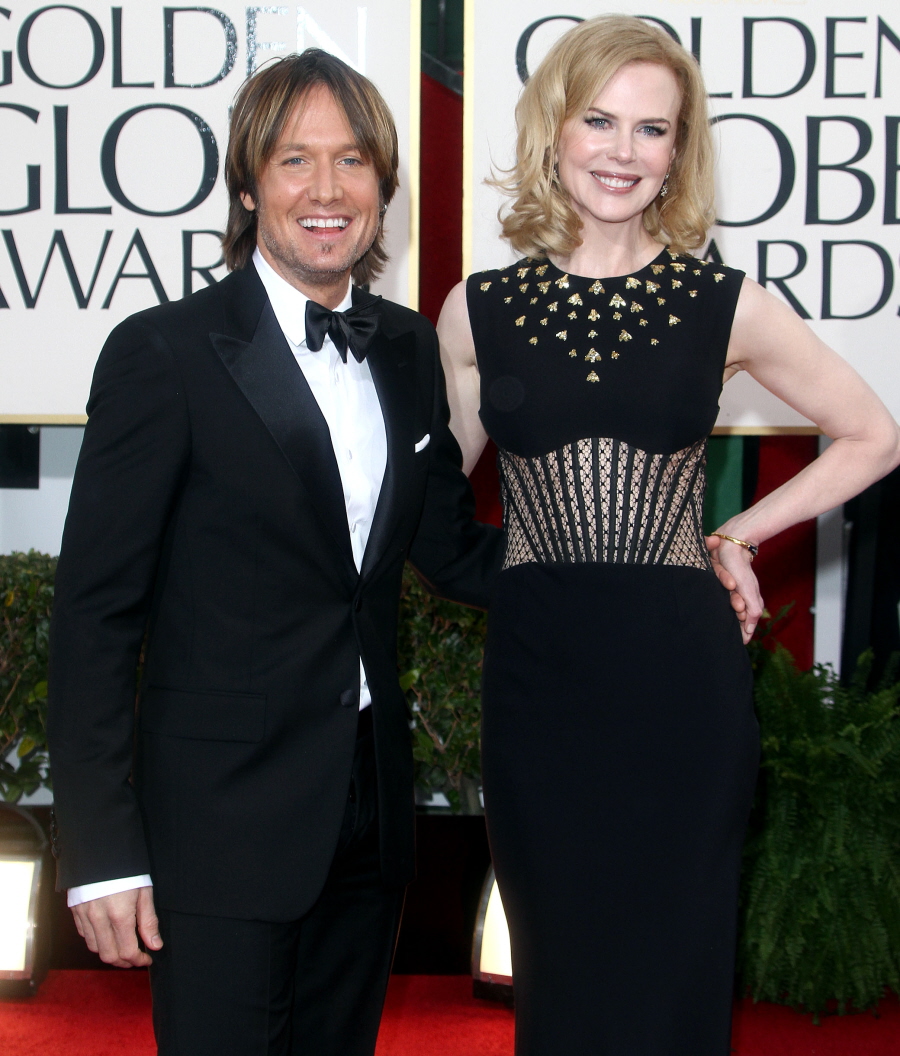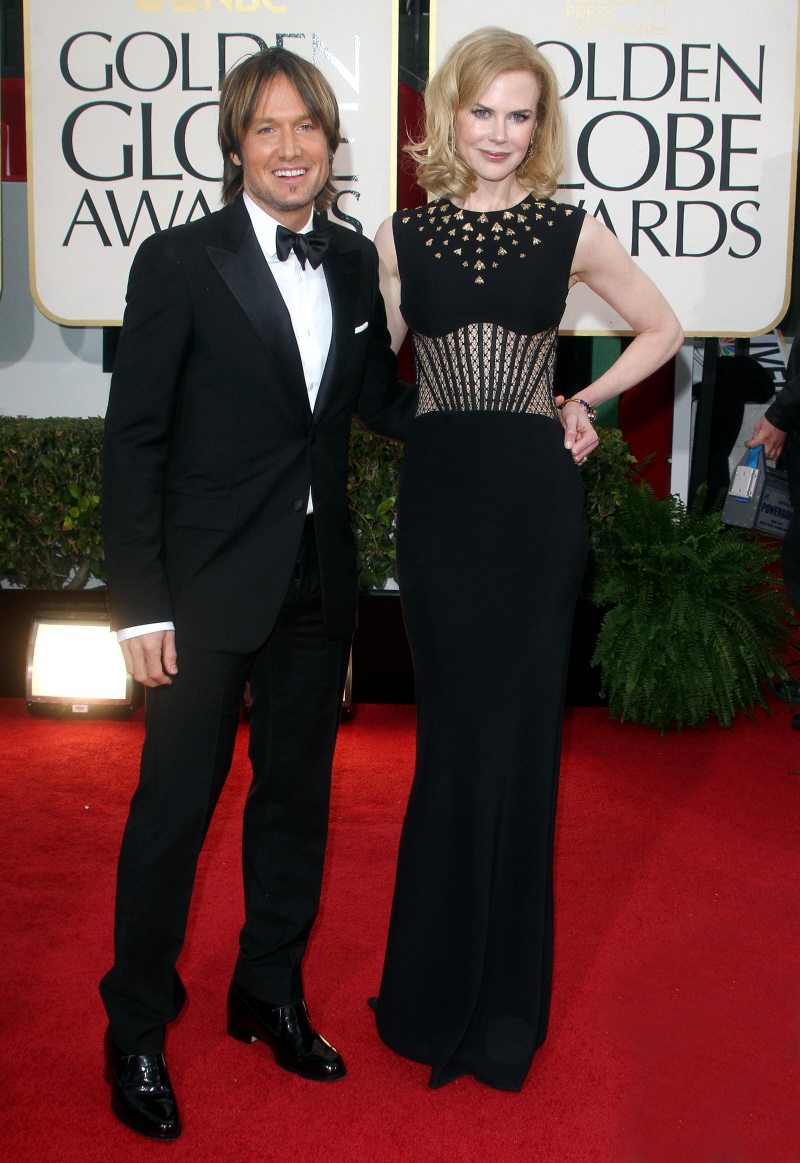 Photos courtesy of Fame/Flynet and WENN.