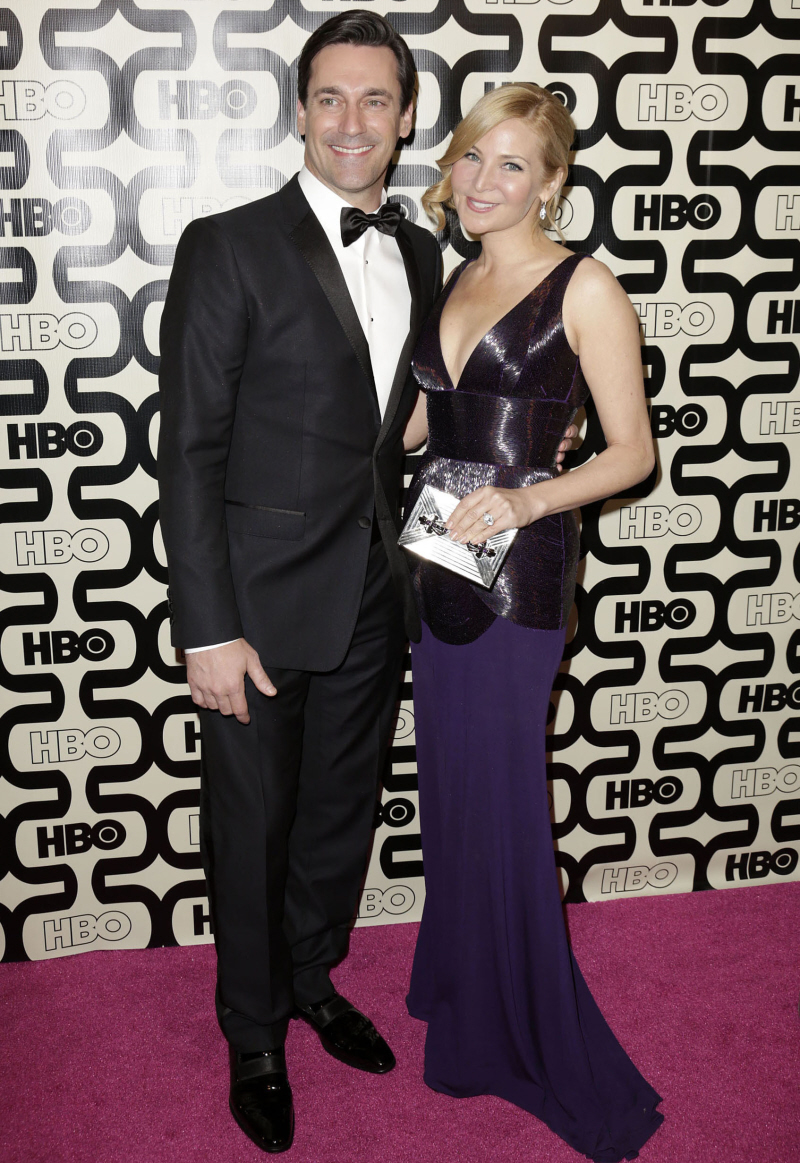 I think I might have blacked out at various points in last night's Golden Globes telecast, because how is that Jon Hamm and Ewan McGregor were in the same space and there wasn't a camera on them at all times? I wish producers would realize that it's always nice to cut to a hot guy. Even if ladies are going to throw shade at the hot guy's partner.
So here are my two picks for hottest dudes of Globes. The Hamm Dong is obvious, of course, because he always gets included, even when he doesn't look particularly good or bad. Jennifer wore Naeem Khan, which I actually love. Imagine if Jessica Chastain had worn this dress…? Right? That would have been stunning. Instead, Jennifer wore it and she looks okay (if you ignore what's going on with her face, which is way worse than Nicole Kidman's stuff). I think it's interesting that Mad Men was shut out once again – I believe the Hollywood Foreign Press "punished" the show for this past season because of the Megan Draper storyline. While the show still packs some gut-punches, it does seem to have waning enthusiasm.
But dear God… Ewan McGregor looks fantastic, doesn't he? I could eat him for breakfast, lunch and dinner. Dear God. Evie looks kind of over it, but I don't think this is her scene at all.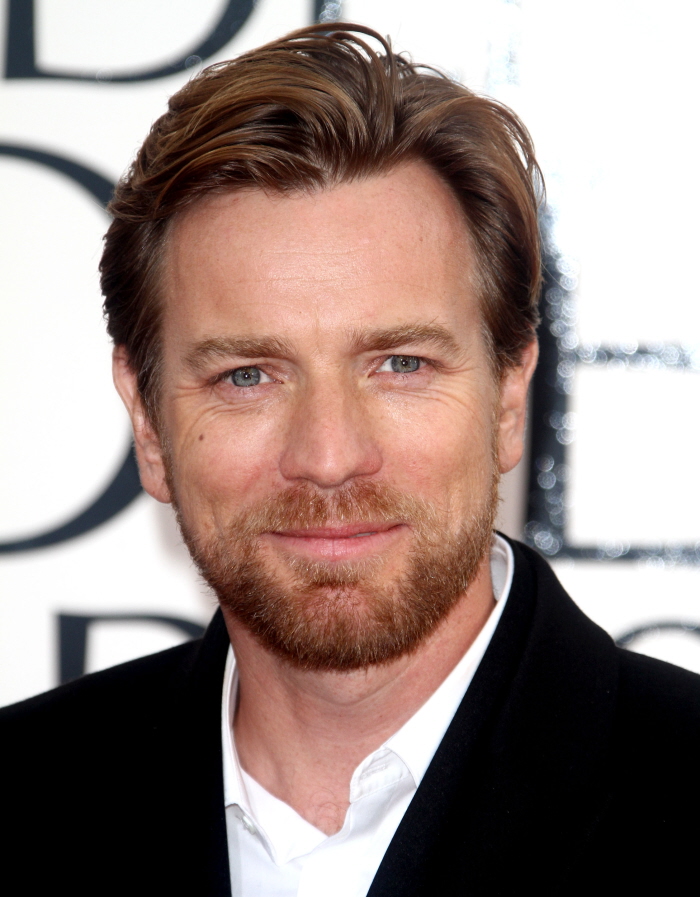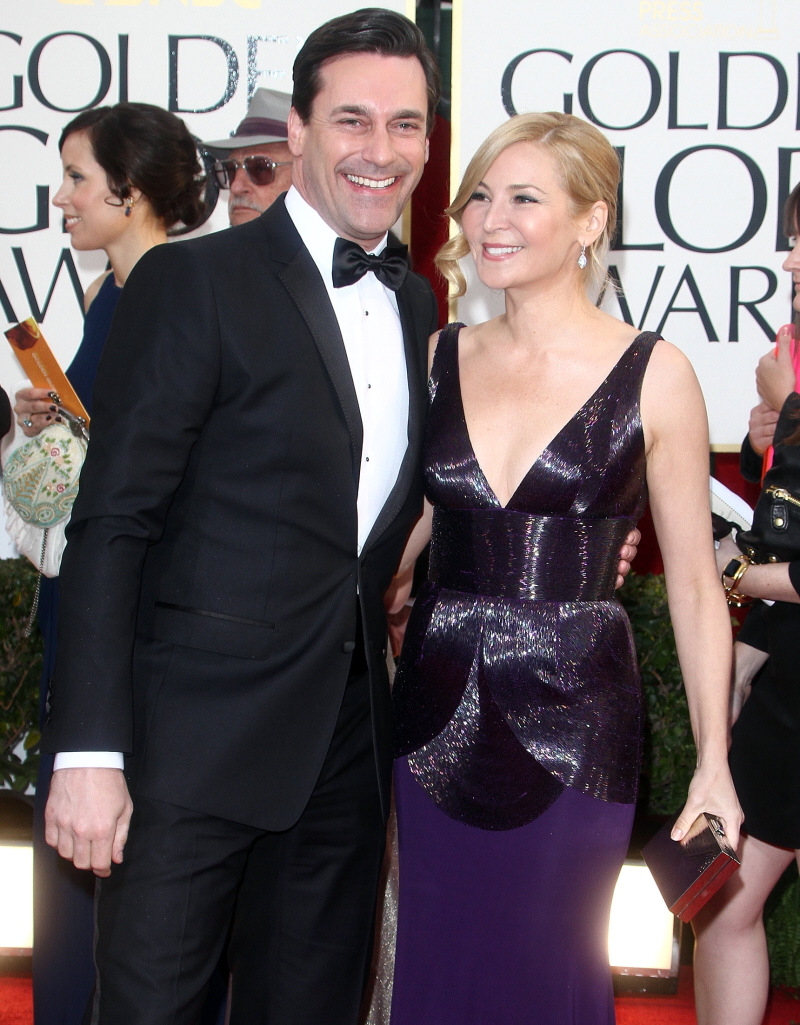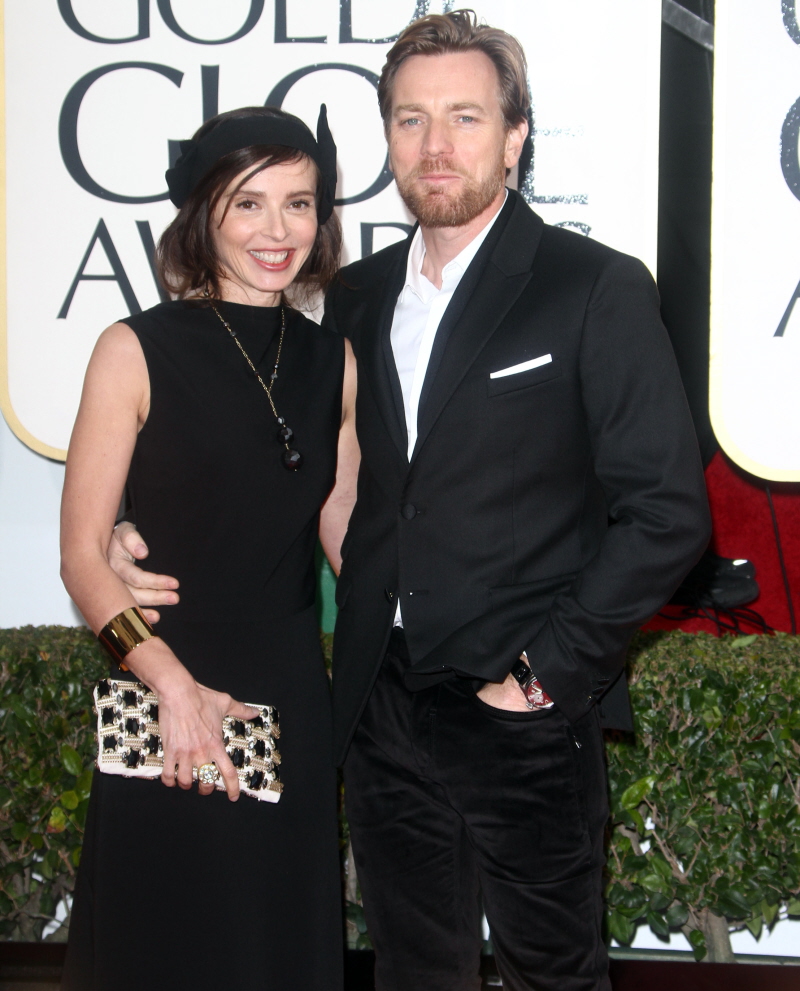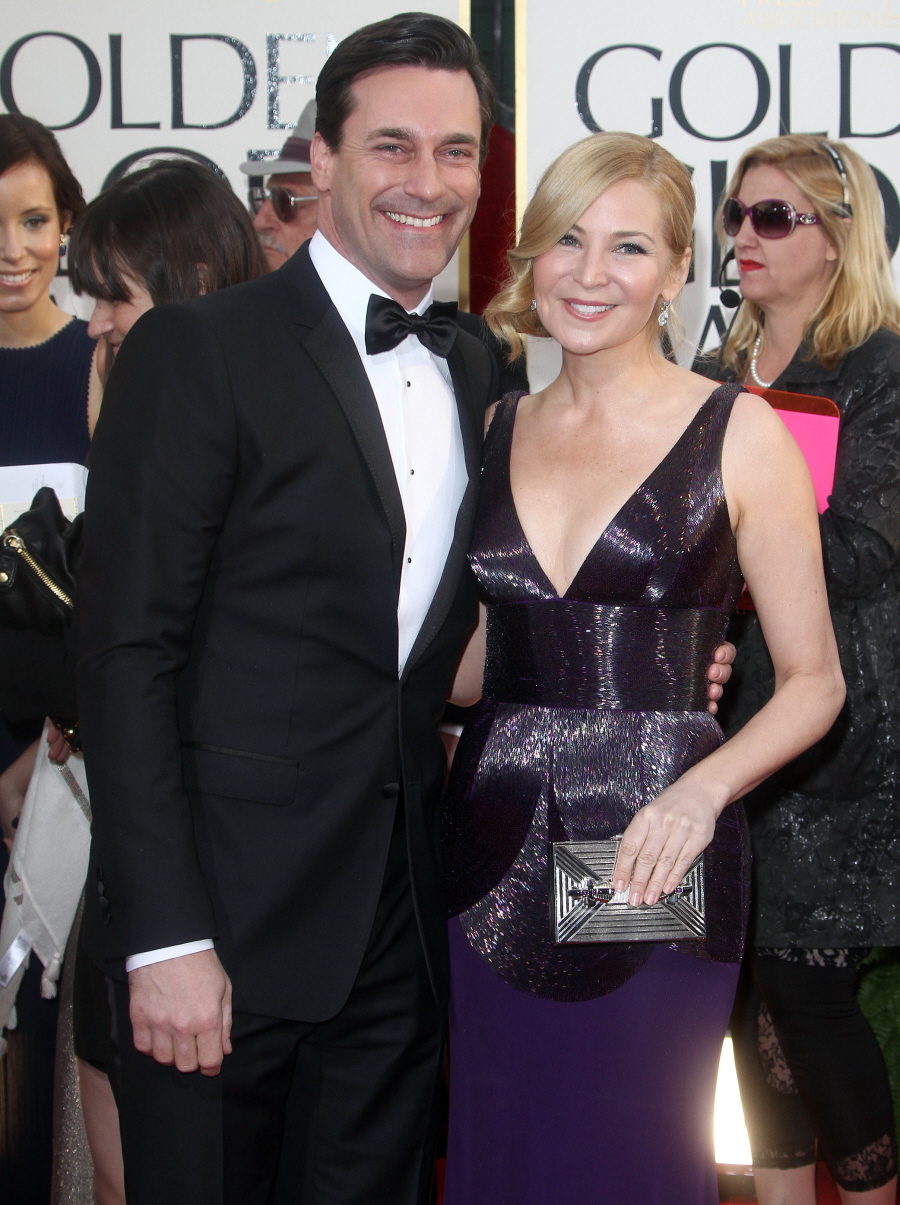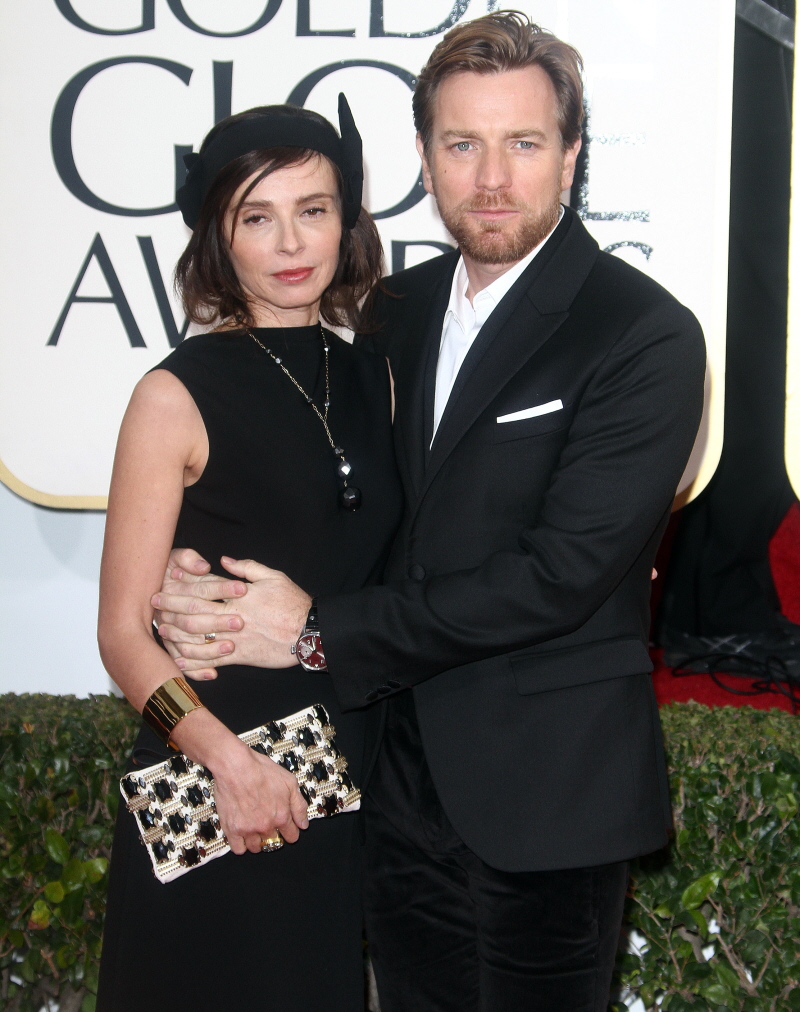 Photos courtesy of Fame/Flynet and WENN.