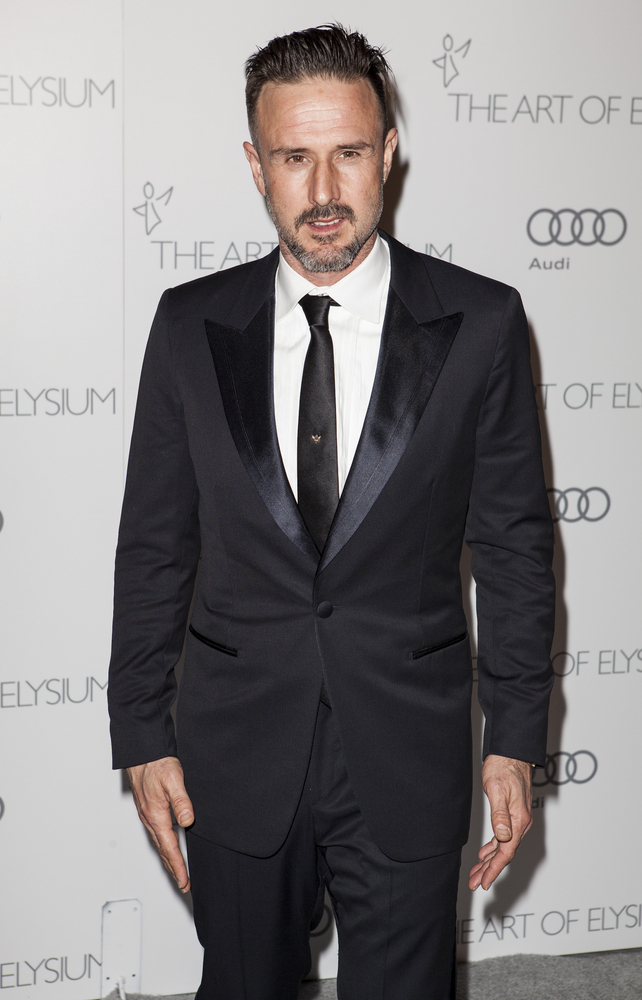 In an appearance on Ellen's show last week, Courteney Cox called her estranged husband, David Arquette, her "best friend in the world" and added that she appreciates him "now more than I ever did." It was a rare example of a Hollywood divorce staying friendly, and it had me hoping that David and Courteney could reconcile at some point. David filed for divorce from Courteney in June of last year, but their divorce is not final yet. He's moved on and has a newish girlfriend, ET's Christina McLarty. (David and Christina have had an on-off relationship, but they've been together for about a year and a half.)
David was recently honored for his charity work with children (which he does largely behind the scenes) at an event for the Art of Elysium. He was asked about Courteney Cox's positive comments about him, and he had just as many nice things to say about her. He was careful to add that he loves his current girlfriend too.
David Arquette and Courteney Cox may be in the middle of a divorce, but you'd never know it by the way they speak about each other.

Following Cox's confession on The Ellen DeGeneres show last week – "He's my best friend in the world," she said, "I love him" – Arquette, 41, says the feeling is mutual.

"She's incredible," he told PEOPLE Saturday at the Art of Elysium Sixth Annual Heaven Gala in L.A., where he was honored and was accompanied by girlfriend Christina McLarty. "I love her, too, and she's an amazing person, a beautiful person."

What's their secret to keeping things amicable?

"We have a great relationship because we treat each other with respect," he says. "We're honest with each other. We're respectful, and that's what it comes down to."

Cox, 48, and Arquette, who have an 8-year-old daughter, Coco, both filed for divorce last June, citing irreconcilable differences. They announced their separation after 11 years of marriage in 2010.
I got the impression that Courteney was pushing for a separation and divorce because she was going through some personal issues and she was getting close with other guys on the set of Cougar Town. (She was rumored to have had an affair with her co-star, Brian Van Holt, although she denied having affairs and David backed her up). It's like she wanted a break to see what was out there and ended up appreciating David more, but he'd already moved on. It's probably unrealistic to say that a couple should stay together just because they still get along. Sometimes mutual respect and admiration is not enough. Still, I'm really rooting for them and would be thrilled if they made it work.
Also, props to David for staying sober for so long. He does need to wash his hair here, though.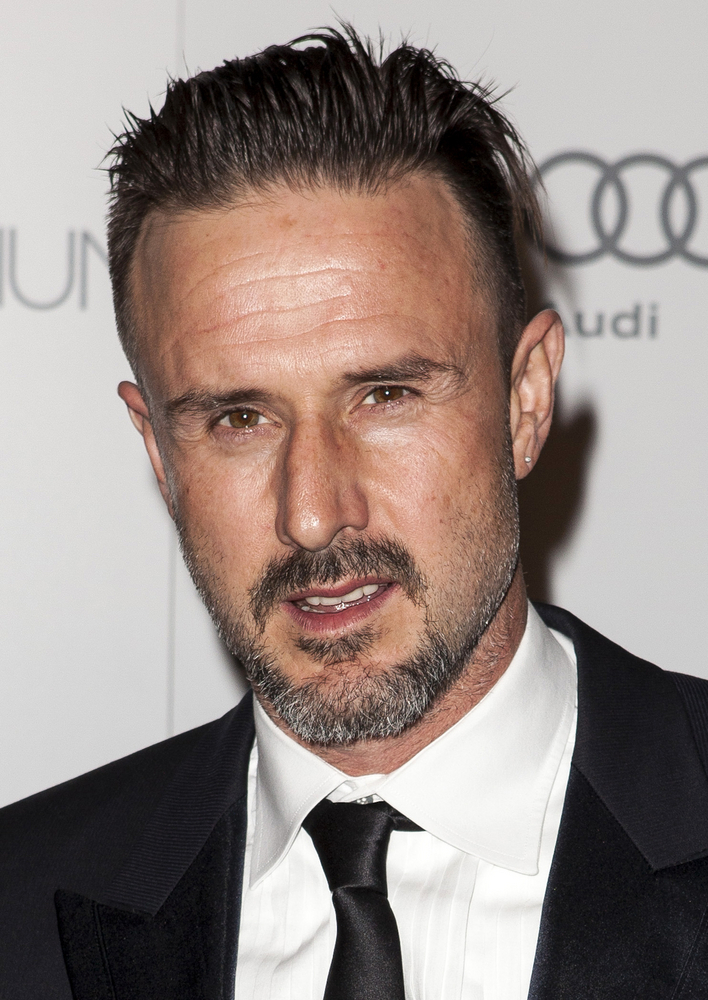 David and his new girlfriend, Christina McLarty. They have the exact same expression here! (on 9-21-12)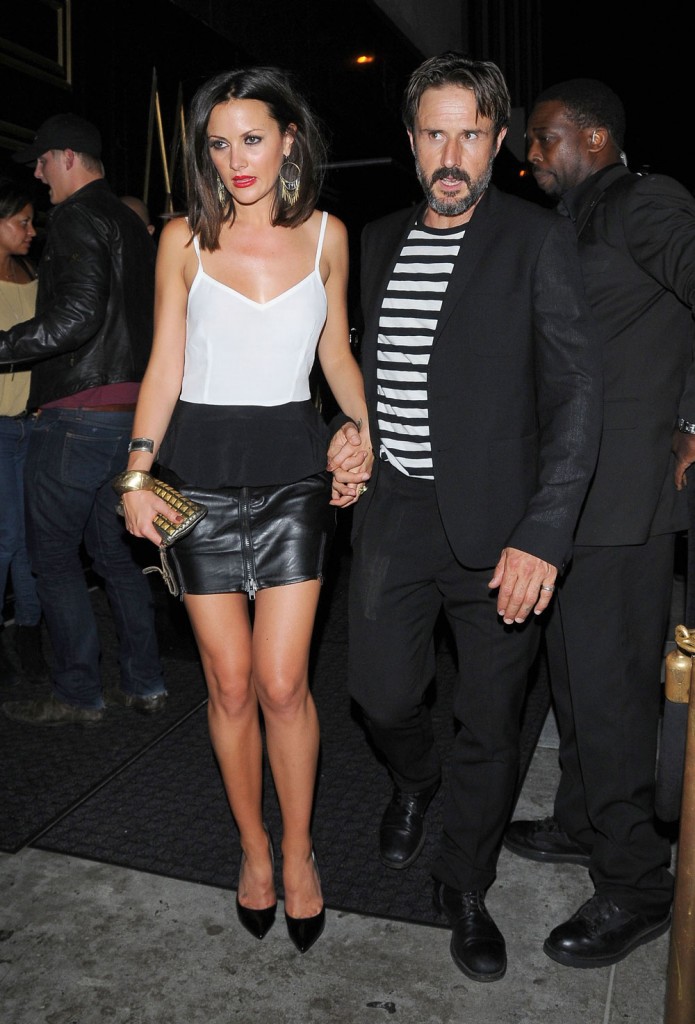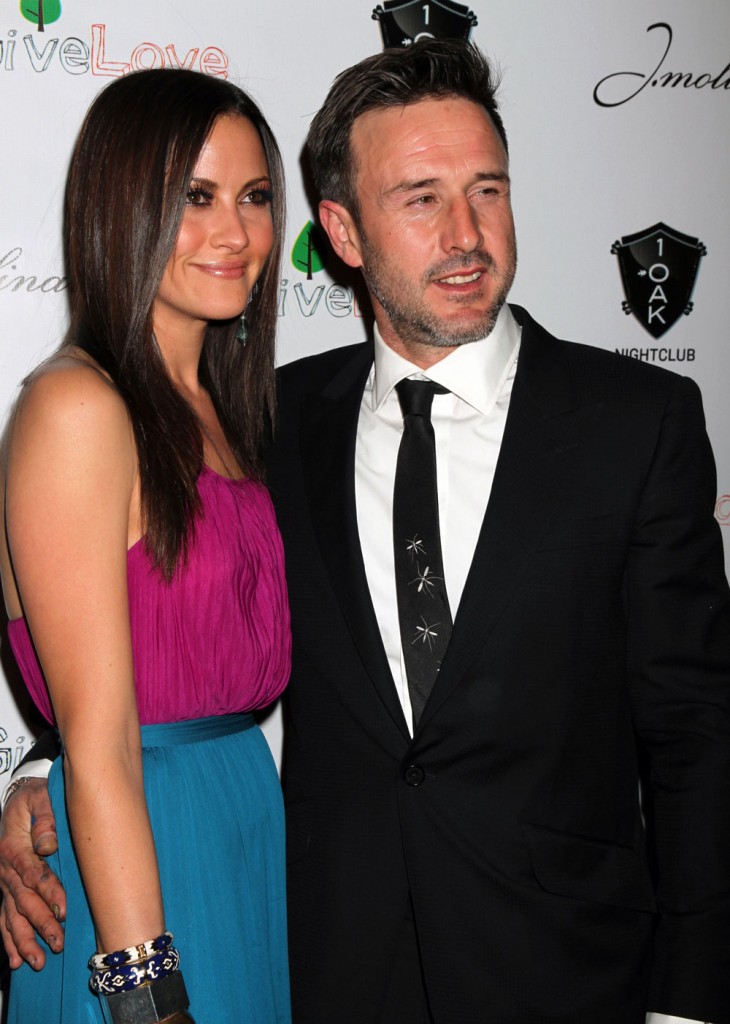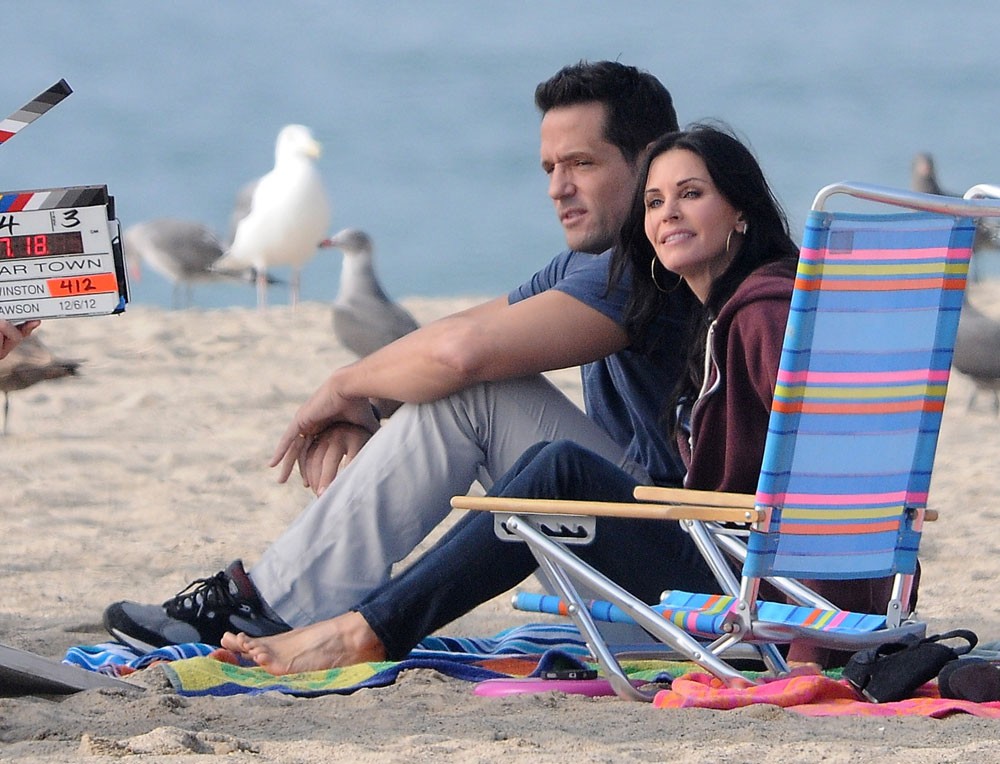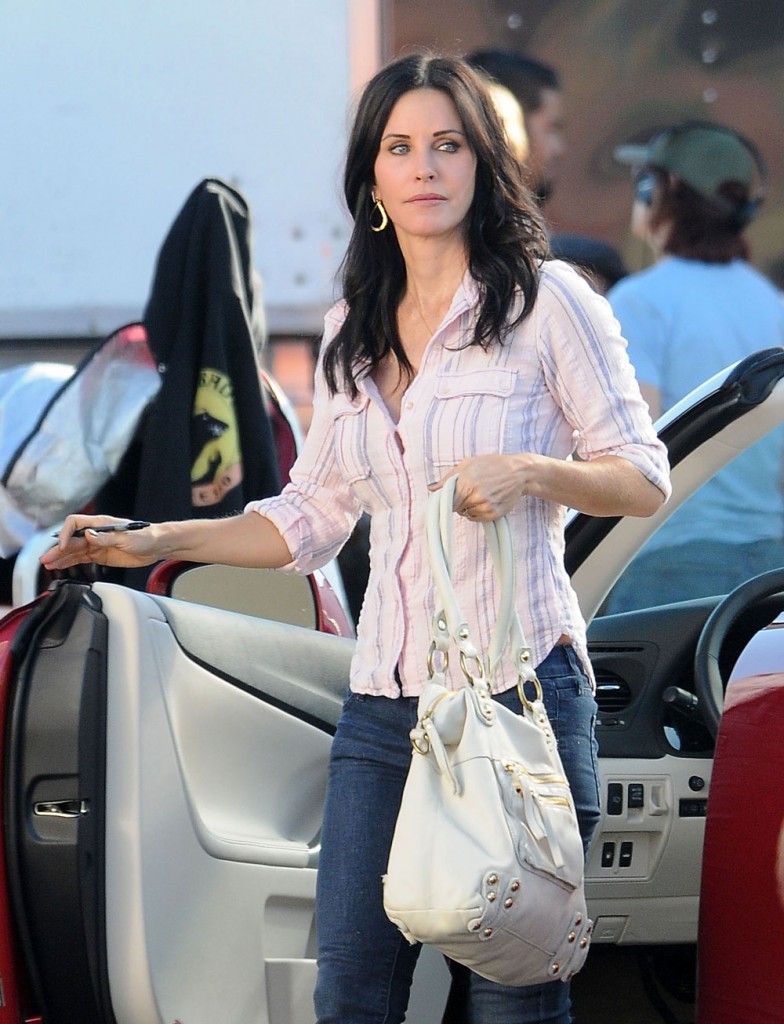 David and Christina are shown on 9-21-12 and 1-28-12. Credit: FameFlynet. Other photos are from the 2013 Art of Elysium benefit on 1-12-13. Credit: Emiley Schweich / PR Photos. Courteney Cox is shown on the set of Cougar Town on 12-6-12. Credit: FameFlynet