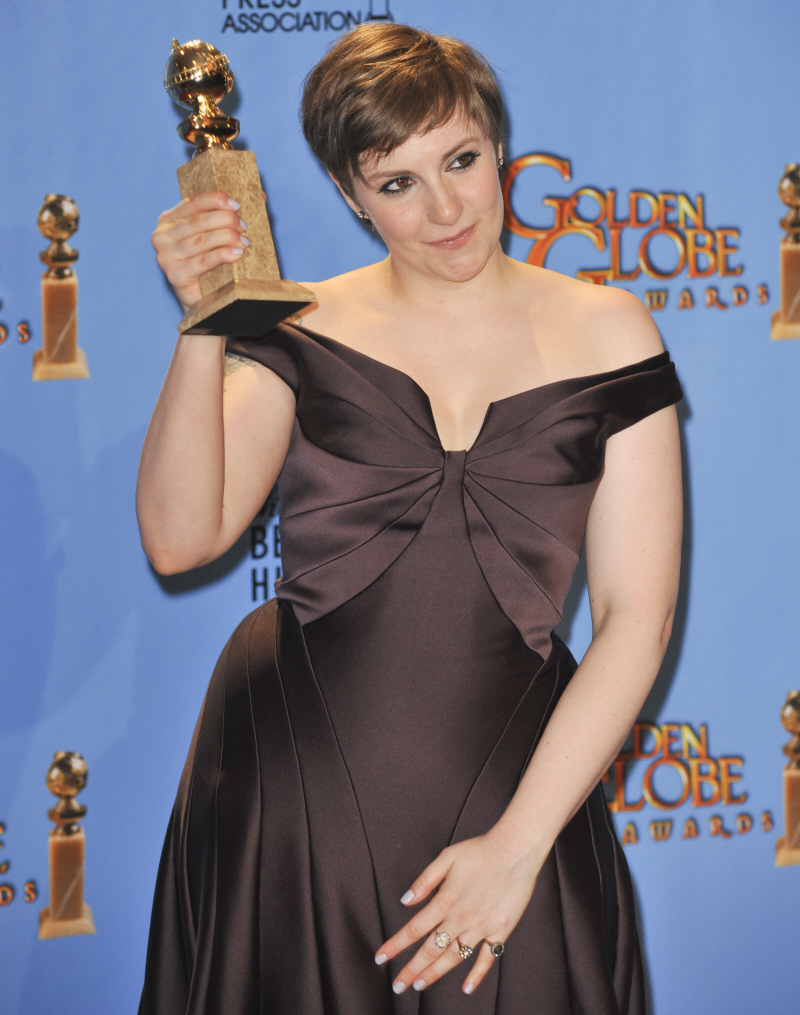 Yesterday, Dustin Rowles at Pajiba had a great piece about the hatred/disgust of Lena Dunham and Girls – go here to read it. Considering that I've only watched a few episodes of the first season of Girls, I'm not qualified to bash Lena (at least according to Dustin). While I didn't care for the episodes that I saw – I thought it was too insider-y, too "whiny over-privileged hipsters complaining about everything", too… small. But I still don't really get the enormous backlash unleashed against Lena and the show, except maybe that people should stop treating the show like it's the future of comedy or that it's the new big thing. It's just a small TV show that doesn't say much about anything.
One of the really unfortunate parts of the show's success and the even bigger backlash to that success is that Lena Dunham has been overanalyzed and criticized to a ridiculous degree. She's naked in the show a lot, and her body isn't perfect, which she freely acknowledges. And? Why do people throw around the "fat" criticism so often with her, like they can't believe HBO has the audacity to let a non-model-thin woman star in a TV show? Anyway, Howard Stern dropped an f-bomb (the "f" being "fat") the other day, which didn't surprise me in the least. What did surprise me? Howard kind of apologized for saying it and he praised Lena and said he was obsessed with her, and she called into his show. Now they're BFFs or something.
Typically brash Howard Stern surprised both fans and critics alike by issuing a public apology to Lena Dunham on his radio show Monday, Jan. 14, so the Girls creator did what any gracious Hollywood starlet would do: She called in.

The 26-year-old director/actress/writer dropped a line during Stern's SiriusXM Radio show Wednesday, Jan. 16, to reassure Stern that his comments were water under the bridge — and call him out on one comment in particular.

"I don't even know where to begin with all of this," an apologetic Stern began. "The reason I felt so awful was because when Perez Hilton wrote his article, he told half the story. …I started to compare you to Woody Allen … the whole thing came together for me."

The shock jock, 59, continued with a declaration: "I realize: Not only am I addicted, but I totally get you… I'm in love with you and your character… I guess I just wanted to tell you I love you and I think you're terrific."

On Monday, Jan. 7, Stern caused an angry buzz online after he slammed both Dunham and her hit HBO show Girls.

"It's a little fat girl who kinda looks like Jonah Hill and she keeps taking her clothes off and it kind of feels like rape. She seems — it's like — I don't want to see that," he scoffed at the time.

Dunham admitted Wednesday that she first learned of his cruel comments after castmate Jemima Kirke, who is a huge fan of Stern's show, tipped her off that the radio host was comparing her to the Superbad actor.

"I thought that was a good line, actually," Stern chuckled, trying to make light of the situation.
Dunham responded gamely, but made sure to still get her point across.

But Stern wouldn't take back his weight comments. "It's not about apologizing, although I want to say I'm a fan of yours,"

"I'm not that fat, Howard," she said. "I don't mean to take major issue with you about this. I'm not super thin, but I'm thin for, like, Detroit."

Stern agreed, explaining that he just meant that she often played up the "fat angle" on the show.

"You're not obese or anything," he allowed.

"Thank you. Another thing for my gravestone," Dunham laughed, referring to comments she made on the Late Show last Thursday, Jan. 10. "Howard Stern says, 'You're not obese or anything.'"
That was a decent line from Lena – "I'm not super thin, but I'm thin for, like, Detroit." Detroit people will probably be mad about that, though. When I think of overweight cities, Chicago and Philadelphia come to mind (all of those pizzas and cheese steaks) so we all over-generalize. But seriously, can you believe that Howard backtracked like this? And that he's actually a big fan? Ugh. Anyway. I wish people would stop nitpicking this woman so much. You don't have to love her or anything, but I don't understand why so many people are obsessed with talking about her…?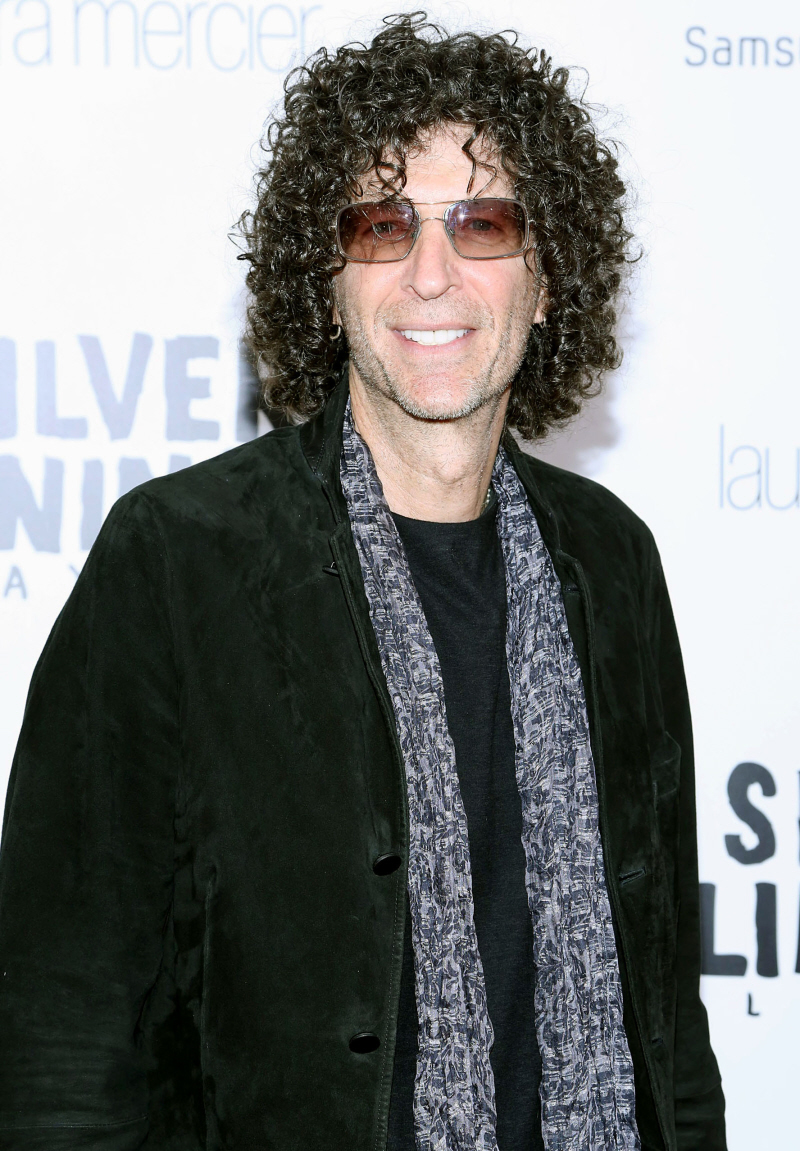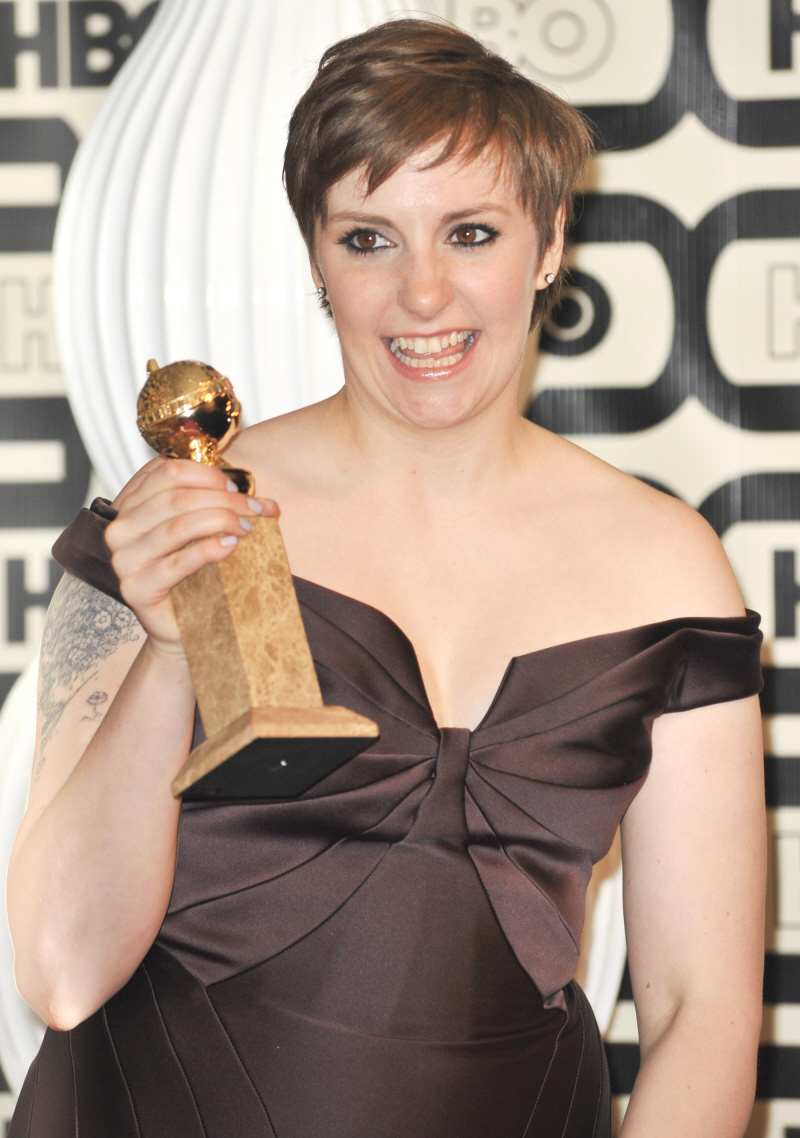 Photos courtesy of WENN.