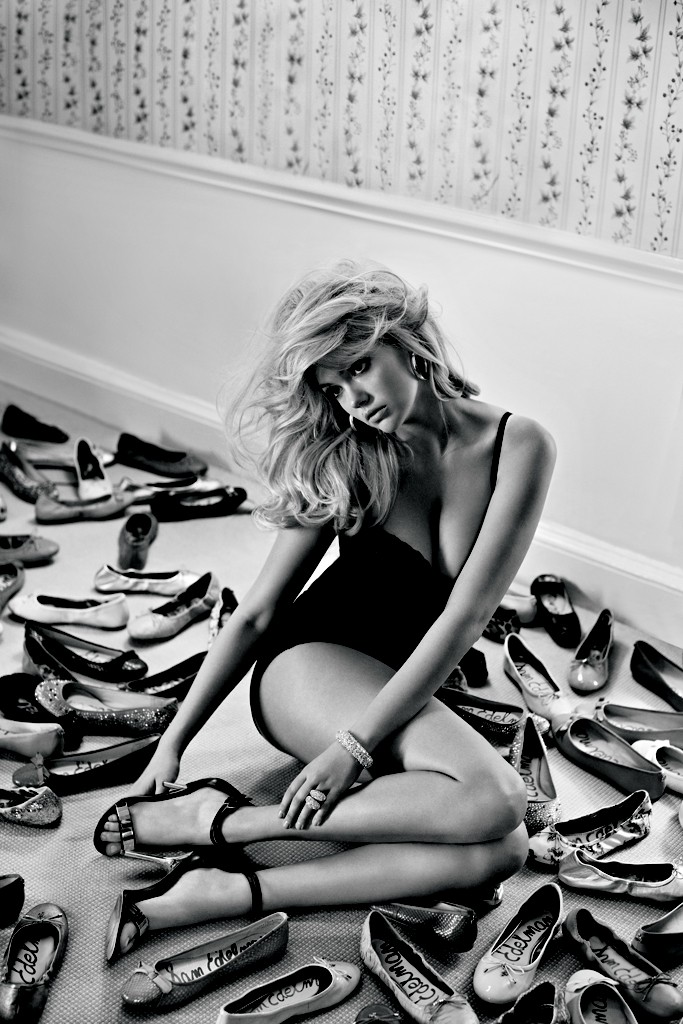 If you haven't gathered, I'm a pretty big fan of Kate Upton. I mean, I don't have her Sports Illustrated photos plastered all over my locker or anything, but I think she's a really fresh face and body in a model market that's littered with eating disorders. Do I think she might actually pull off her claim of bringing back the supermodel? We shall see. At the moment, Kate is pretty close to being a household name, which is the basic qualification for a supermodel. So far, she's not very convincing at pulling off high fashion shoots, but she's successfully graced the covers of Vogue UK as well as Vogue
Italia and appeared within a US Vogue spread too. Basically, Kate Upton is here to stay for awhile.
So here are some photos of Kate's latest ad campaign, which is for Sam Edelman shoes. The shots themselves are lovely but not terribly remarkable except for a slight old Hollywood vibe and the clever way that the company is showing off Kate's curves in a tasteful manner while still highlighting their merchandise. Here's the official statement from Sam Edelman via Women's Wear Daily: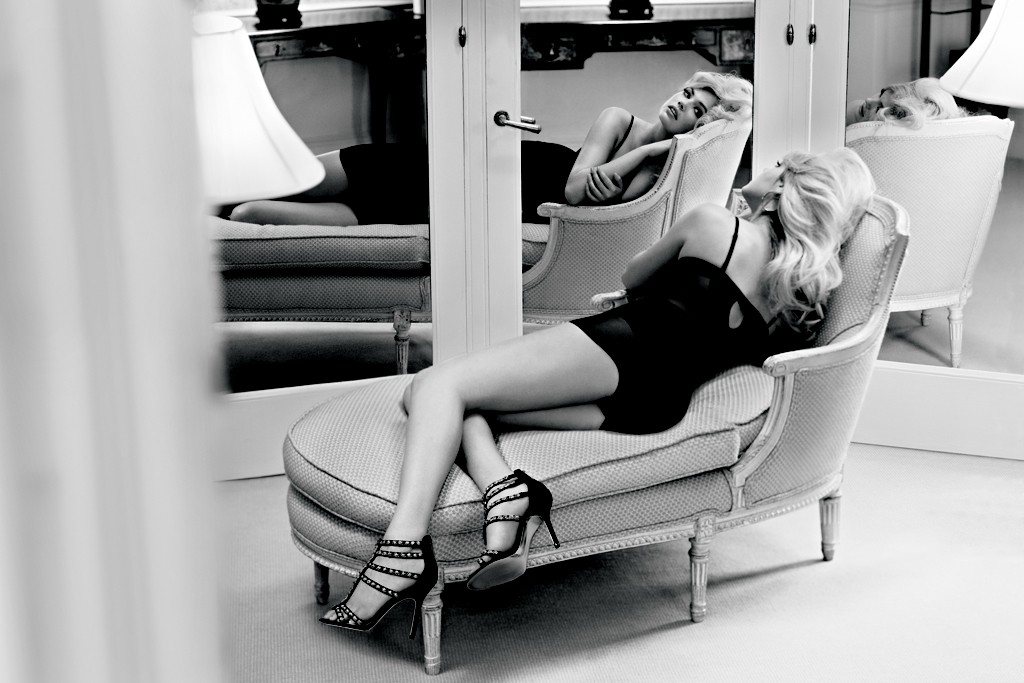 Sam Edelman is marching into 2013 with Kate Upton by its side.

The New York-based footwear brand has tapped the model for its new digital and print advertising campaign that will roll out starting Monday and run for six months.

Shot in an undisclosed location in New York City by ad impresario David Lipman, the campaign pays tribute to Edelman's urban heritage and is part of a larger strategy for the brand as it strives to grow into a lifestyle player.

"It felt like the right time," said Sam Edelman, designer and division president of his brand. "We had a major ad campaign with Charlotte Kemp Muhl 18 months ago. It carried us for a long time. [By choosing Kate,] it was a hell of a decision to go with an indie girl."

Lipman echoed that sentiment. "We chose Kate because she isn't stick thin. She's beautiful and all-American," he said.

The 5-foot, 10-inch Upton, who is, for the record, merely considered "curvy" for a model, was spotted wearing a pair of Edelman equestrian-style boots. That's when the potential partnership clicked, and Lipman and Edelman called her in.

"I've loved Sam Edelman shoes for a long time, so shooting the ad campaign was a lot of fun for me," said Upton, who soon realized that she shared a passion for horses with the designer.

Shot in black and white, both the stills and the video nod to the enigmatic feeling of Old Hollywood films. For instance, one photo shows a sultry yet innocent-looking Upton sitting amid a pile of Sam Edelman flats while averting the camera's gaze.

"I wanted to capture the spirit of youth and vitality," Lipman said. "I wanted to portray Sam's lifestyle and a young girl's lifestyle and merge the two."

The brand's footwear ranges from $60 to $150, and new categories will stay in a comparable price range.
[From WWD]
I think it's rather interesting that the company has taken great pains in their news release to describe their reason for hiring Kate as wanting to hire a model who isn't a stick insect. Between that and Ralph Lauren hiring its first plus-sized model last year, the tide might be changing ever so slowly in the fashion industry. What I like most about Kate is that she refuses to conform in the face of all criticism to those who says she's just too cheap or not skinny enough to be a model. And now the industry is coming to her. Fascinating.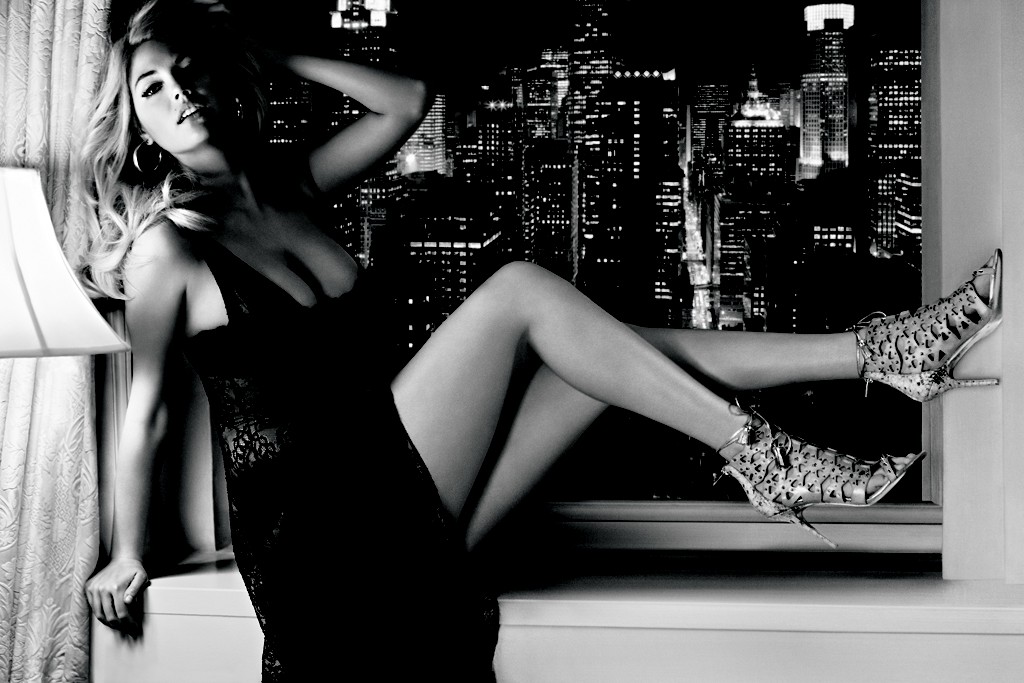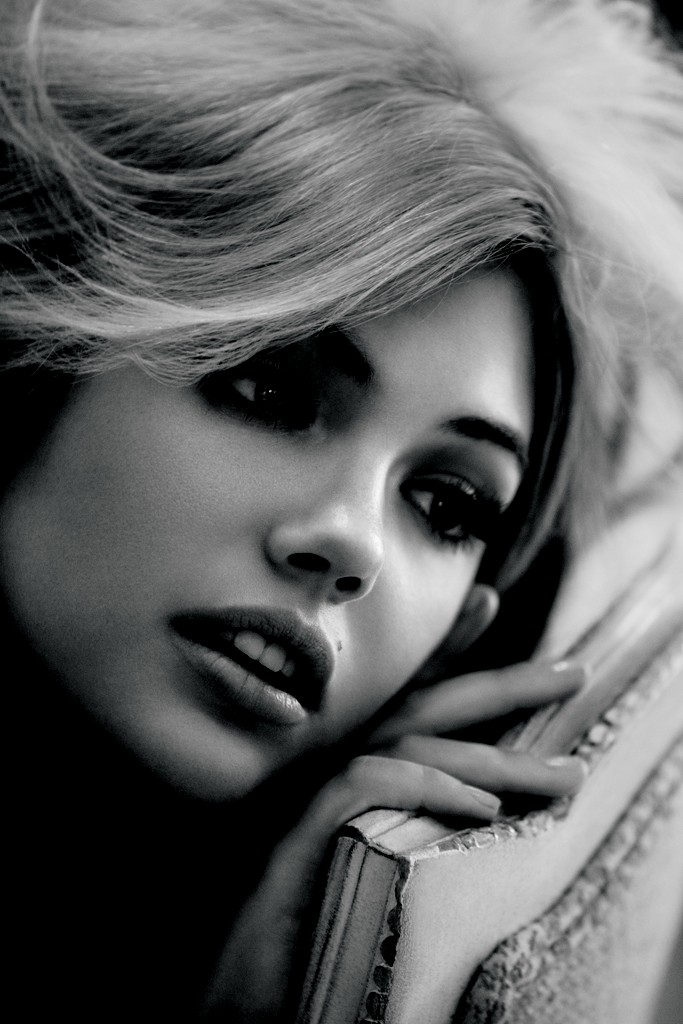 Photos courtesy of Sam Edelman