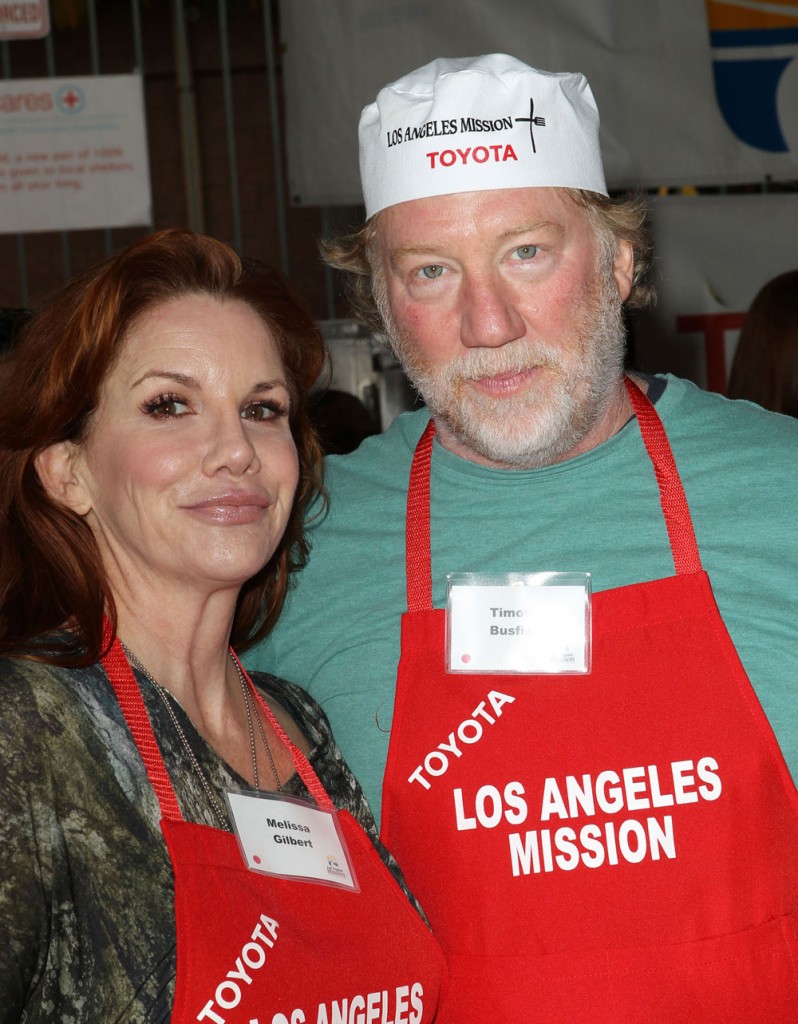 I know no one cares about Melissa Gilbert's engagement, but I do – sort of. After Melissa appeared on Dancing With The Stars last year looking noticeably altered (and after her somewhat juicy tell-all memoir) she started attracting tabloid attention, and Melissa's life was interesting! It's just that it was Melissa Gilbert, so the stories didn't get much mileage.
Last year, Melissa was dating a French dude was was only out for her fame and money, according to the Enquirer. The Enquirer ran several stories about Melissa, 48, and her 42 year-old lover, a vintage car salesman whom she met in late 2011 and dated until around November of last year. The gist was that the guy was using Melissa for her money and fame, and dumped her when he figured out she wasn't as rich as he assumed. I believe this was Melissa's first big romance following her split with second husband Bruce Boxleitner, in March, 2011. The thing is, Melissa just split with the French guy in November, and now she's engaged to someone else a couple of months later. Melissa's new guy is a familiar face to me, he's Timothy Busfield from "Thirtysomething" and "The West Wing." Here's more:
Little House on the Prairie meets thirtysomething . . . for love! Melissa Gilbert is engaged to actor Timothy Busfield, a rep for Gilbert, 48, tells Us Weekly exclusively. It will be the third marriage for both. A mother of two, Dancing with the Stars alum Gilbert's previous husbands are Bo Brinkman (they divorced in 1992) and Bruce Boxleitner (their split was finalized in 2011). A father of three, West Wing star Busfield, 55, has been married to Radha Delmarter and Jenny Meriwin.

"They got engaged over the holidays," a source tells Us of the surprise couple. What brought the TV veterans together in the first place? "They've known each other for quite some time, as their paths have crossed off-and-on over the past 20 years."

The spouses-to-be celebrated their engagement on the evening of Monday Jan. 28 at Beverly Hills eatery Mr. Chow. Gilbert, who became a child star as Laura Ingalls on Little House on the Prairie in the 70s and 80s, admitted last year — during her stint on DWTS — that her split from second husband Boxleitner after 16 years together was a challenge.
Is this a case of "when you know you know" or just a rebound? Time will tell I guess.
I went to google Timothy Busfield, and one of the suggested search phrases was "Timothy Busfield Scandal," so of course I had to find out what it was. In 1994, at the age of 36, Busfield was sued in a civil case for sexual harassment against a 17 year-old girl. The girl was an extra on a movie set, and Busfield allegedly invited her to his trailer, plied her with alcohol, fondled her and attempted to have sex. She turned him down and told the production company, which had her fired. Two other women came out publicly to say that he had harassed them with wildly inappropriate come-ons. It sounded similar to the David Boreanaz scandal to me, except it involved someone underage. I don't know what else to say except that for Melissa Gilbert's sake I hope this guy has changed. They sure hooked up fast. I mean they may have been friends over the years or something, but she's been with him less than three months.
Update: I was unable to find any information on how the lawsuit against Busfield was concluded. Also, he was accused just last summer of sexual assault, for groping a woman while on a date with her at a movie theater. Prosecutors rejected the criminal case for lack of evidence.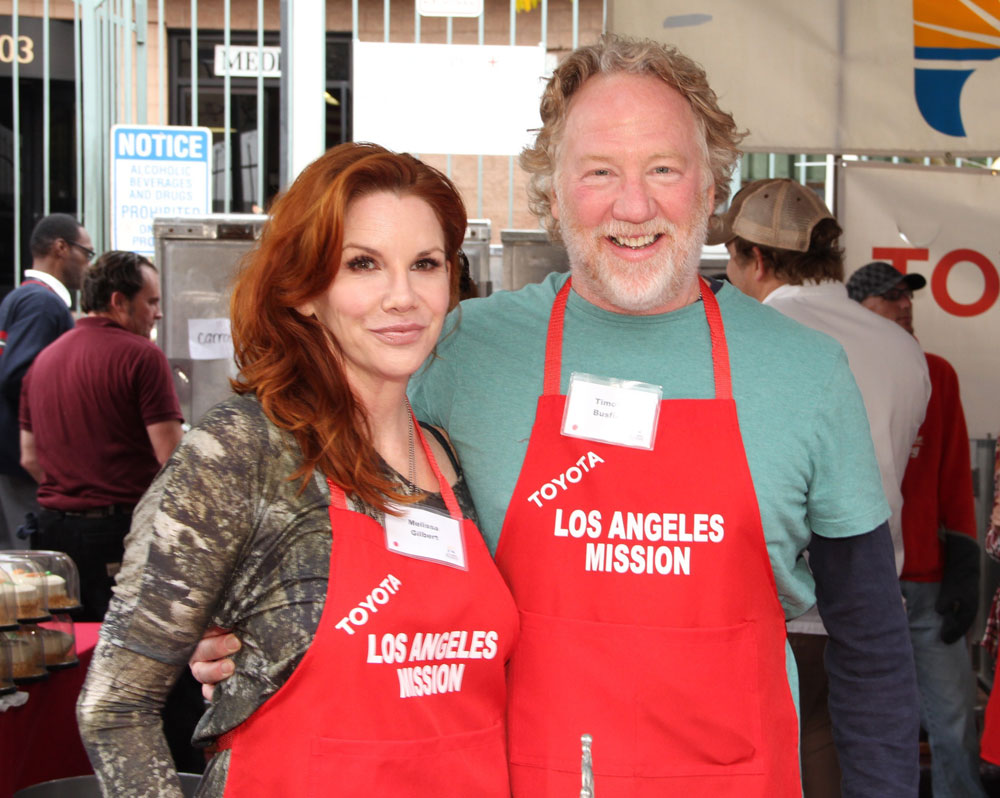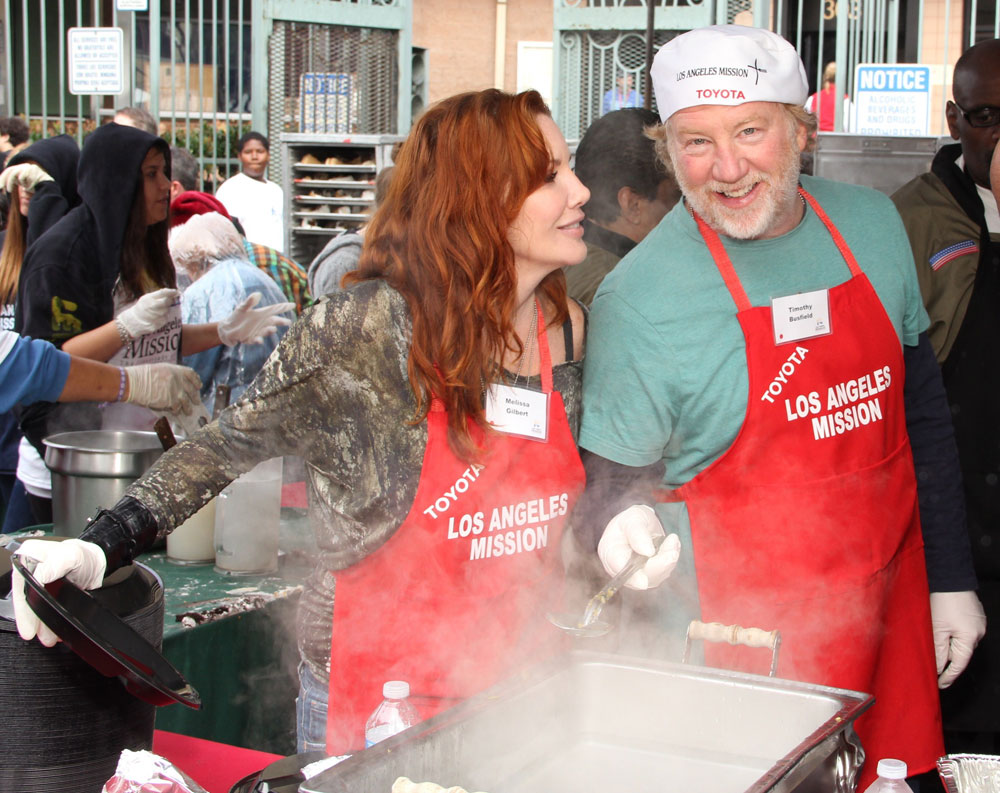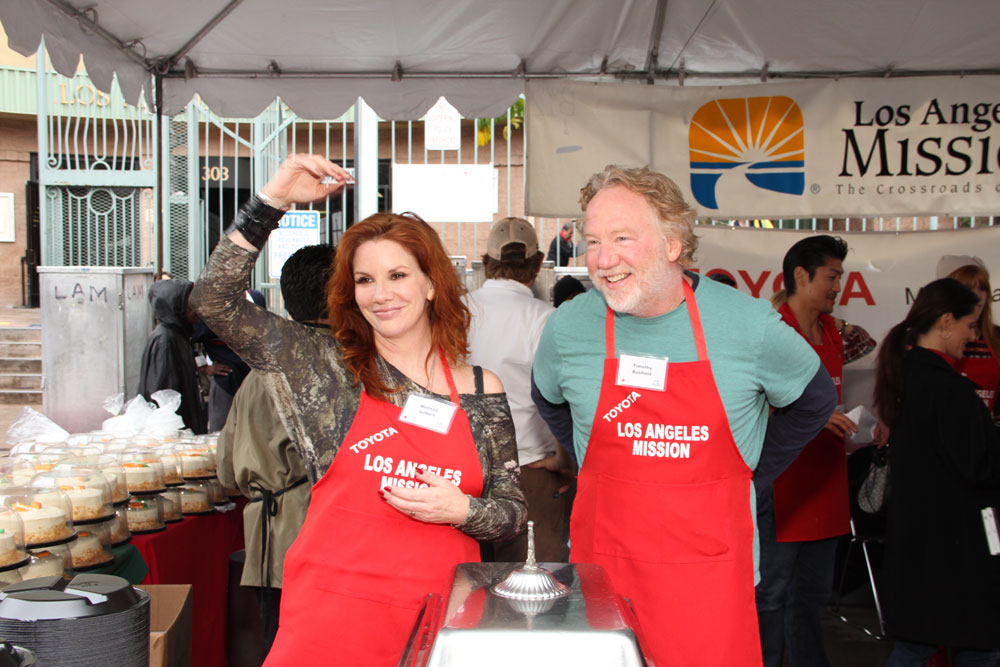 These photos are from Christmas Eve, 2012. Credit: WENN.com