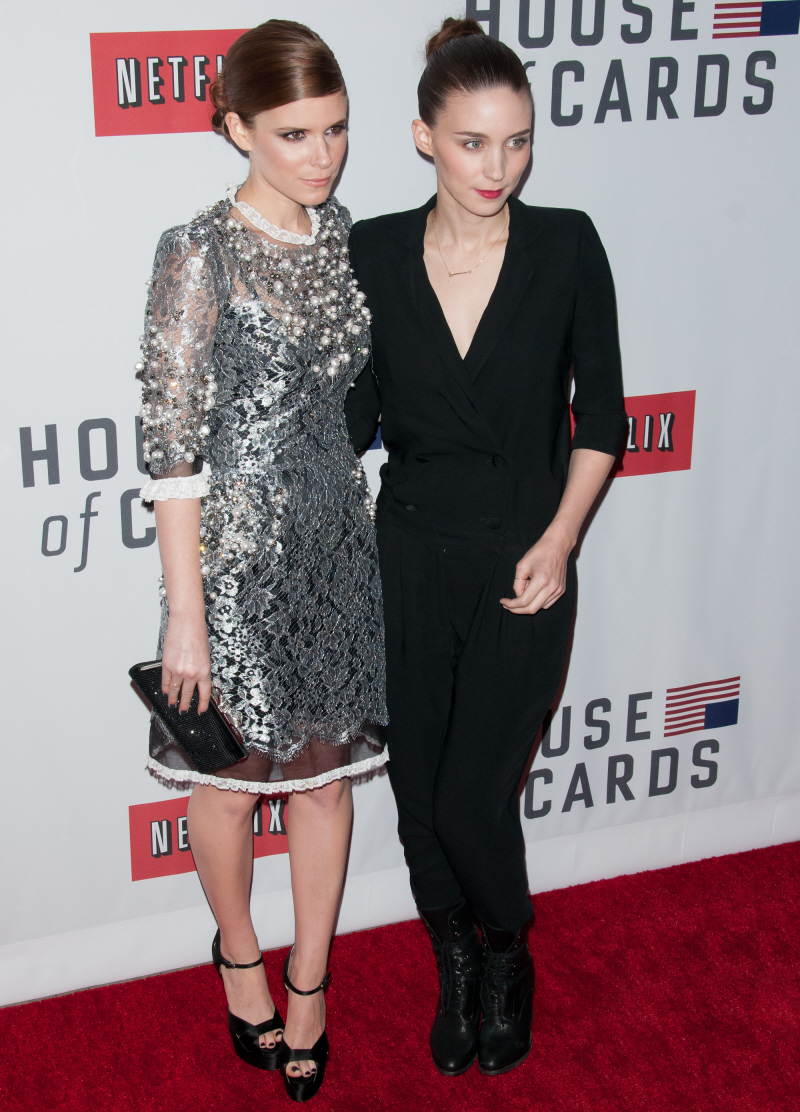 Does anyone else feel kind of bad for Kate Mara? She's Rooney Mara's older sister (older by two years) and it wasn't that long ago that Kate Mara was the sister posed for a big Hollywood breakout. Kate was the one working consistently in films and television, and she had more name recognition. Then Rooney scored a small part in The Social Network, which led to the role of a lifetime as Lisbeth Salander in the American version of The Girl With the Dragon Tattoo, which led to magazine covers and fame and money and an Oscar nomination and now people are like "Kate who?"
So these are new photos of the premiere of House of Cards, which is a new TV show starring Kevin Spacey, and Kate has a supporting part. Rooney came out to support her sister, which… is nice, I guess? Kate came to the Oscars last year to support Rooney, and I guess they have a history of showing up for each other's red carpets and stuff. But it still feels somewhat passive-aggressive on Rooney's part. Like, "Oh, congrats on your little TV show, I'm about to film a sequel to my Oscar-nominated lead role, haha." These two just seem more like Olivia de Havilland and Joan Fontaine as opposed to… like, the Olsen sisters.
As for fashion, Rooney is wearing a really terrible Band of Outsiders jumpsuit. Are those Hammer pants? Her outfit looks like something Justin Bieber would wear. Maybe that's Rooney's gift to her sister – Rooney will passive-aggressively walk Rooney's red carpet, but Rooney will make sure that she wears something awful. Kate's dress is Dolce & Gabbana – it's sparkly and meh. It would have been a much better look without the white lace hem details.
PS… Is it just me or do both Mara girls have terrible posture? It's beyond the "hipster slump".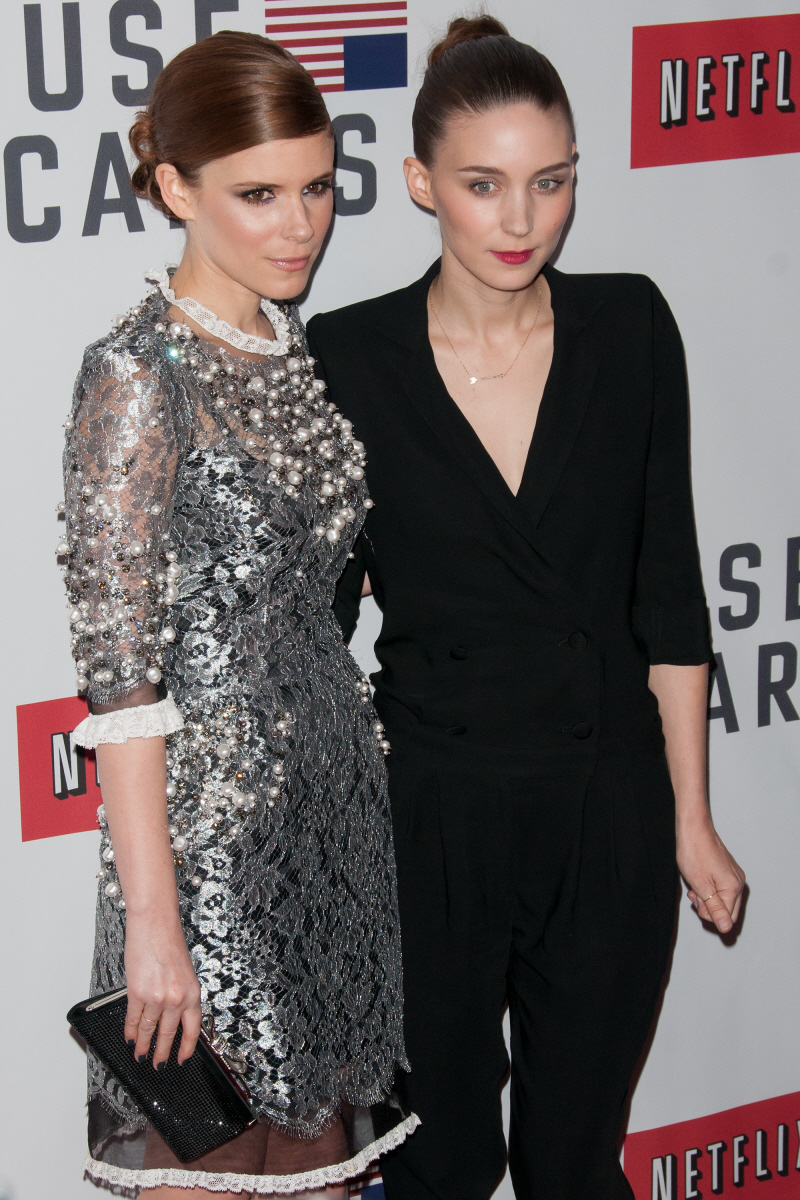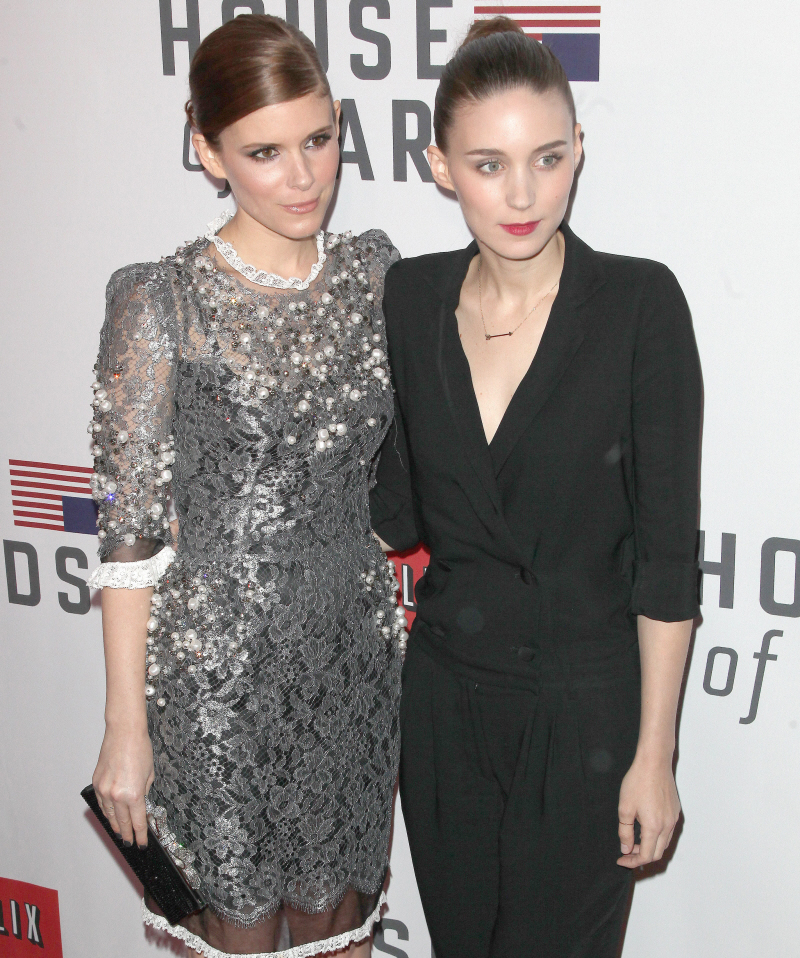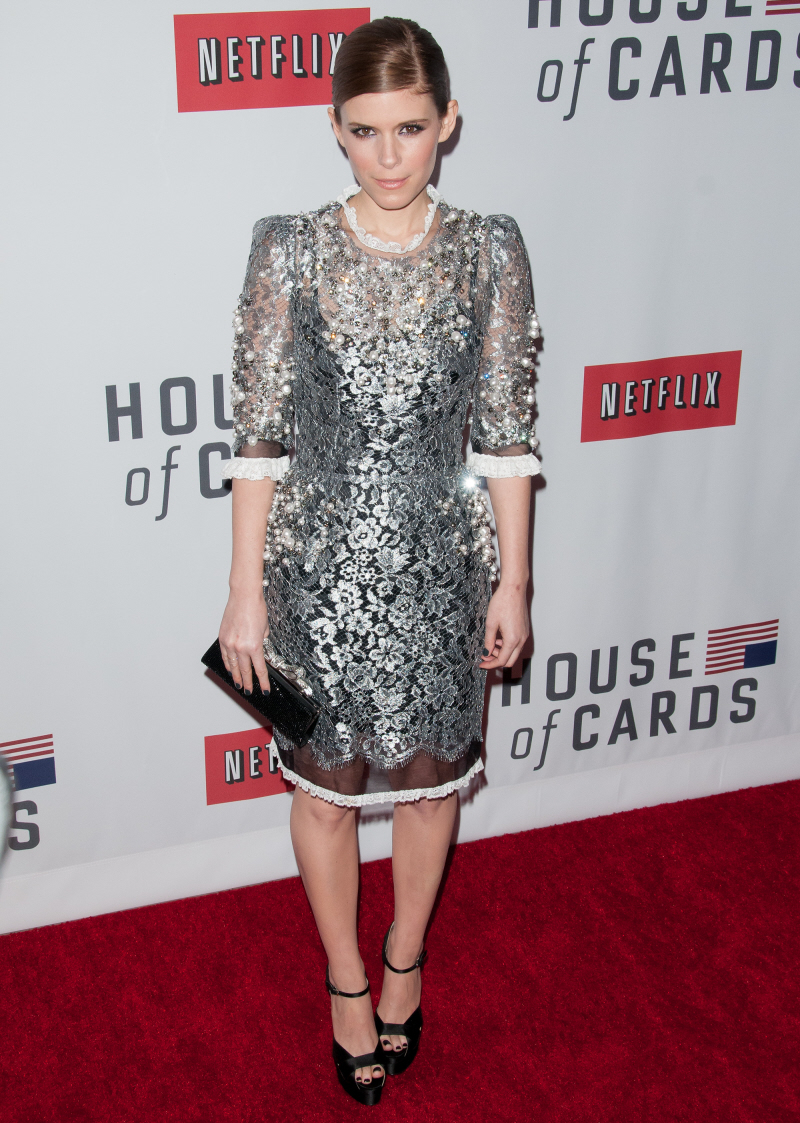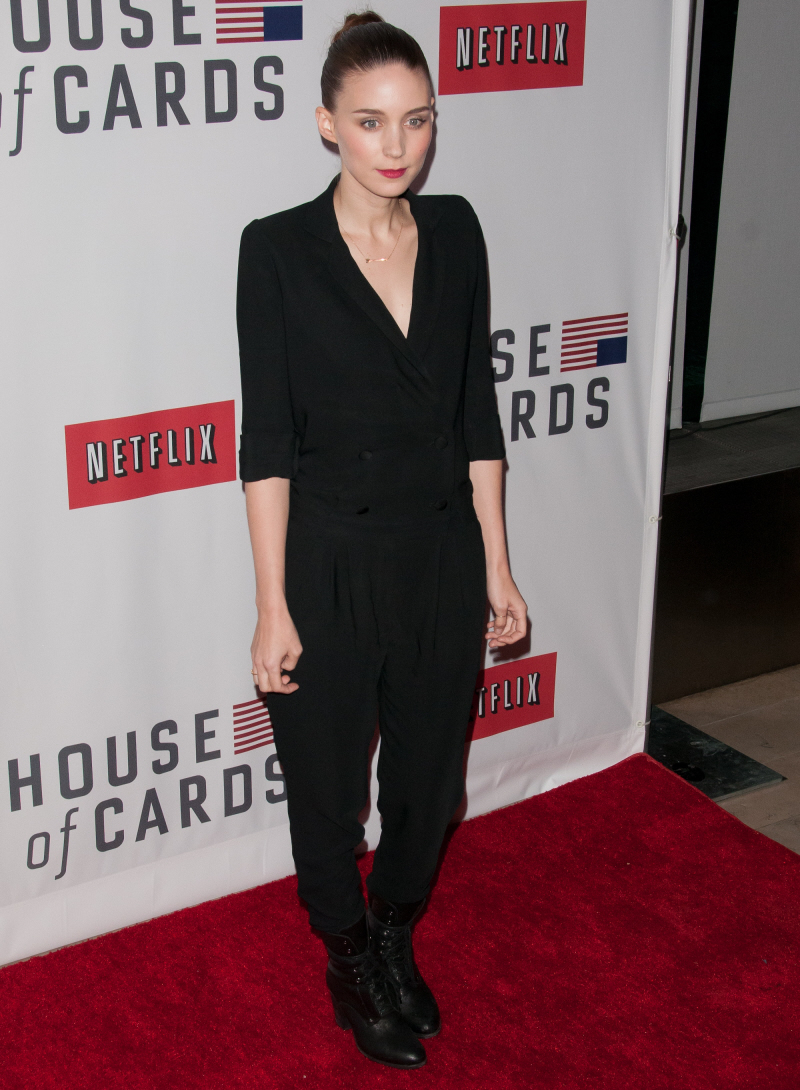 Photos courtesy of Ivan Nikolov/WENN.com.