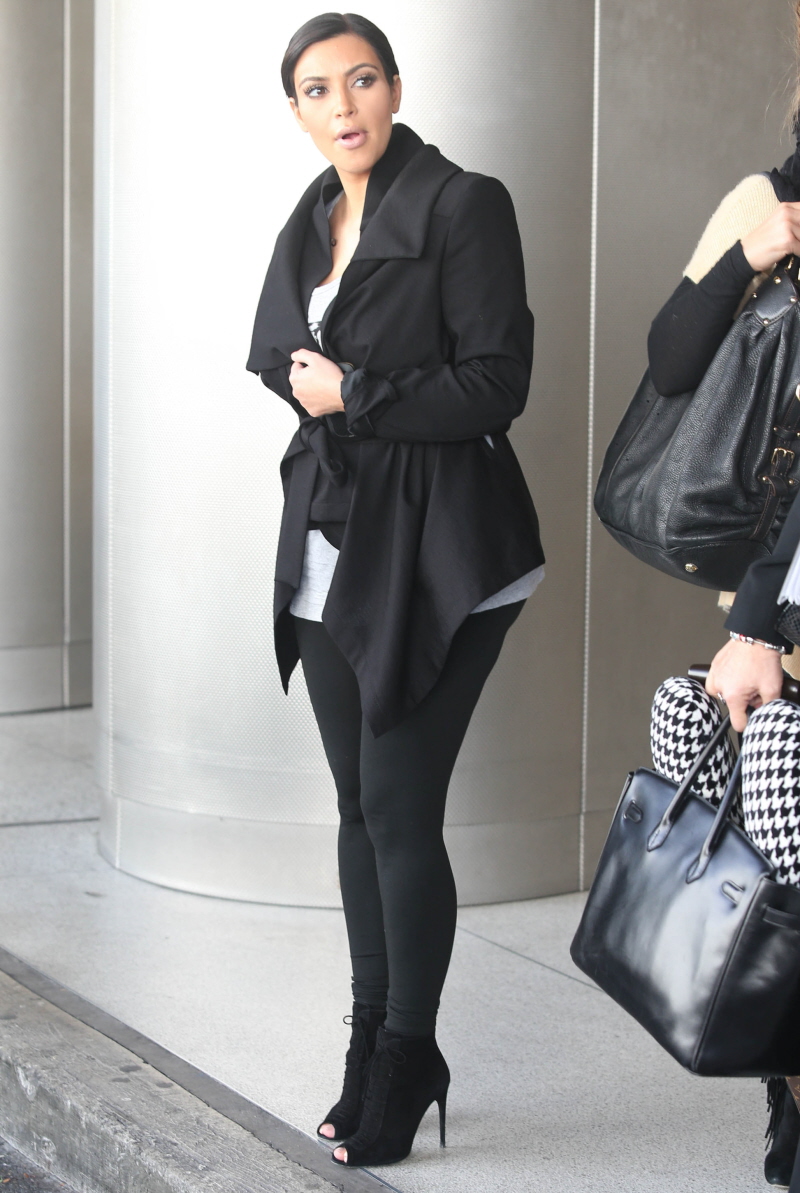 Here are some new photos of Kim Kardashian over the weekend, not looking as "wide" as she looked in her gym clothes last week. I actually think this outfit is pretty good, especially if you're like me and you're always trying to conceal "problem areas". I hate myself for saying this, but I really want that coat/sweater thing. It's awesome. Anyway, I know you hate when I compare Kim to Jessica Simpson (they're amazingly similar though), but I do think Kim IS going to go "Full Jessica" with her pregnancy. Let's remember one thing – when Jessica got pregnant with Maxi, she was training with Tracy Anderson too. And now Kim is trying to do the Tracy Anderson Method while pregnant. How long before Kim gets annoyed and quits? Well, not if Tracy can help it. Tracy already has some passive-aggressive stuff to say about Kim's body!
Kim Kardashian has always been a fan of fitness, but now that she's four months pregnant with boyfriend Kanye West's baby, she's extra careful about staying in shape for her and her baby — and celebrity trainer Tracy Anderson tells HollywoodLife.com EXCLUSIVELY the secrets behind Kim's rocking pregnancy bod.

As a celebrity fitness guru, whose famous clients inclue Jennifer Lopez, Molly Simms and BFF Gwenyth Paltrow, Tracy is utilizing her world-famous Tracy Anderson Method, which combines toning exercises known as muscular structure, and dance cardio to help Kim along her pregnancy fitness journey. Tracy released a set of DVDs called the pregnancy project, which includes nine DVDs — one for each month of your pregnancy. It's this method that she's using to help stay in shape throughout her pregnancy.

"It's the same research and development that went into the Pregnancy Project," Tracy tells HollywoodLife.com at the Soho House in New York City, where she spoke for an event promoting Mama Mio, a skincare line designed to help shape, fit and tone skin.

"Because she's Kim Kardashian, I am able to pay more attention to her workout, so I check in with her all the time, and she is doing amazing," Tracy adds.

Kim trains at Tracy's Los Angeles studio, where she has been spotted leaving nearly every day in her workout gear.

"She's following the pregnancy project, and she is doing a great job," Tracy says. "She's fun, she really likes the muscular structure. She doesn't love to do the dance part, but she's a really smart girl and she knows that you're going to get out what you put in."

And Tracy doesn't want to get rid of Kim's sexy curves — especially during her pregnancy months.

"She's got like a very iconic sexy body, she's not somebody that I would want to take her amazing curves and turn it into something emaciated," Tracy says. "She's such a hot girl so it's like, let's keep that body like that!"

"It's so important that once the doctor releases you to start working out again," Tracy says, which is usually four to six weeks after giving birth.

So will Kim be back in Tracy's studio after the Kimye baby arrives?

"I know she will," Tracy reveals. "She's so young, and she's got me helping her, so she's going to look better after pregnancy than she's ever looked. I guarantee it."
Is Tracy Anderson basically saying that she only pays attention to her clients when they're celebrities? "Because she's Kim Kardashian, I am able to pay more attention to her workout, so I check in with her all the time, and she is doing amazing." Yeah. I think so. I think she's saying that she doesn't care as much about her non-celebrity clients, especially when they have "disaster bodies" or when you have to pull off their pants and insult them to their fat faces, amirite?
Incidentally, I've gotten some requests for coverage of last week's Goop newsletter in which Gwyneth Paltrow just gave her business partner Tracy an open forum to sell their investment/workout program. I read through the Goop-letter (go here to read the full thing) and I didn't really know where to start. I agree, Tracy is throwing shade at Madonna and I agree that there's a lot of delusional, asinine BS in there, but I also thought… it's nothing special, you know? Tracy always says that crap.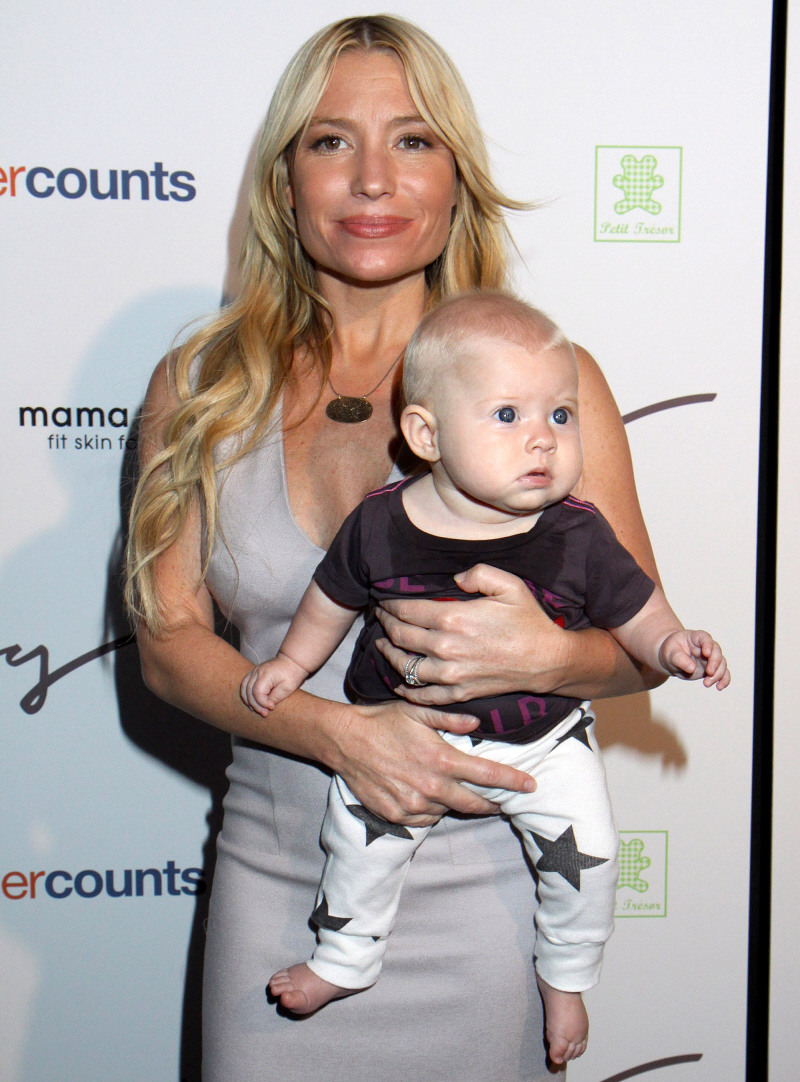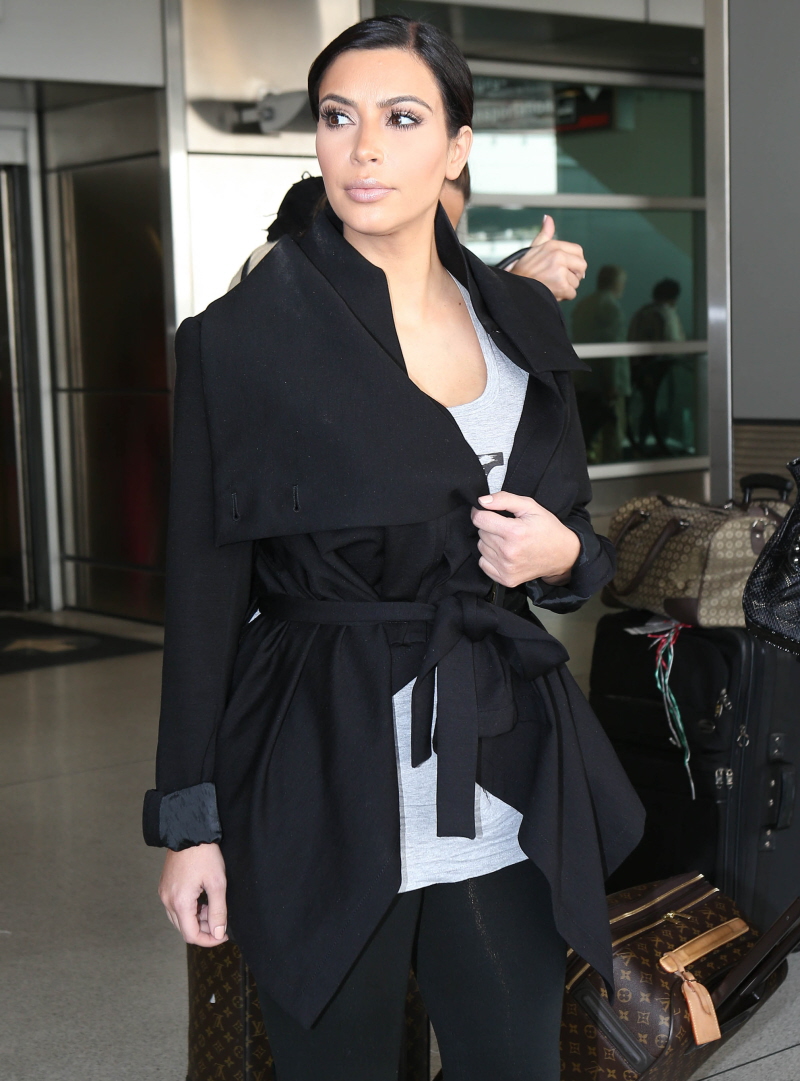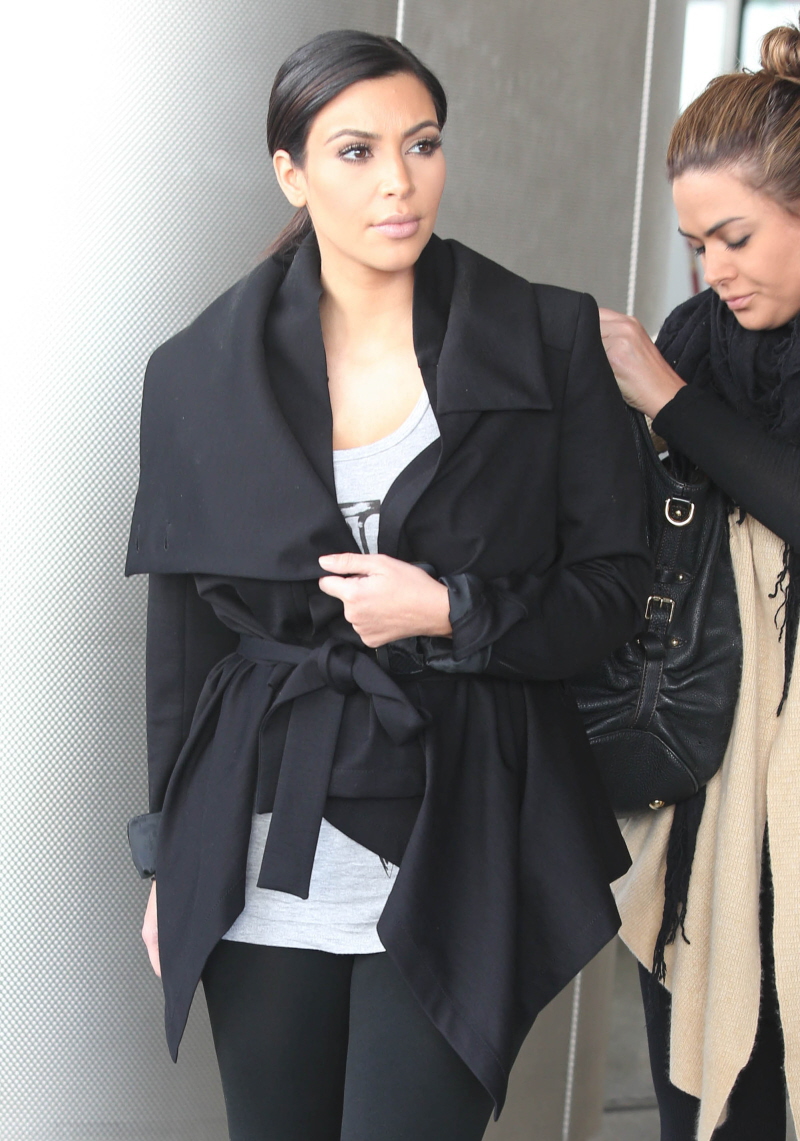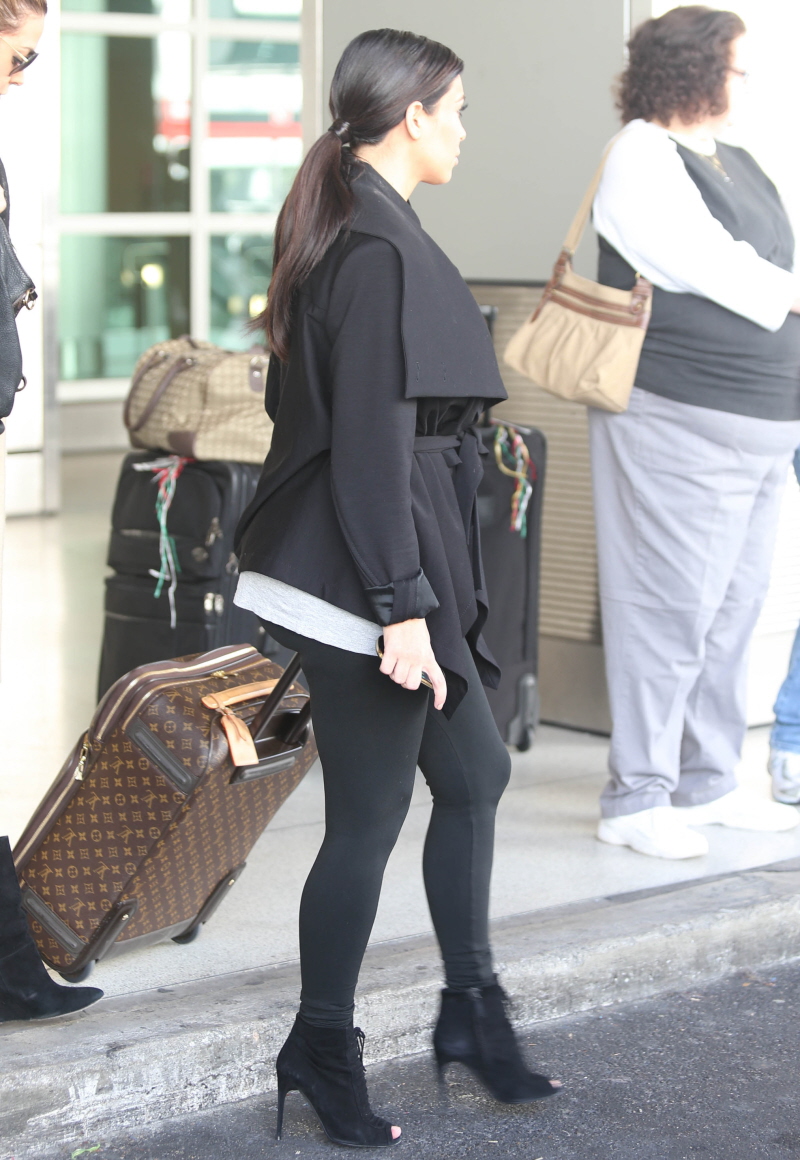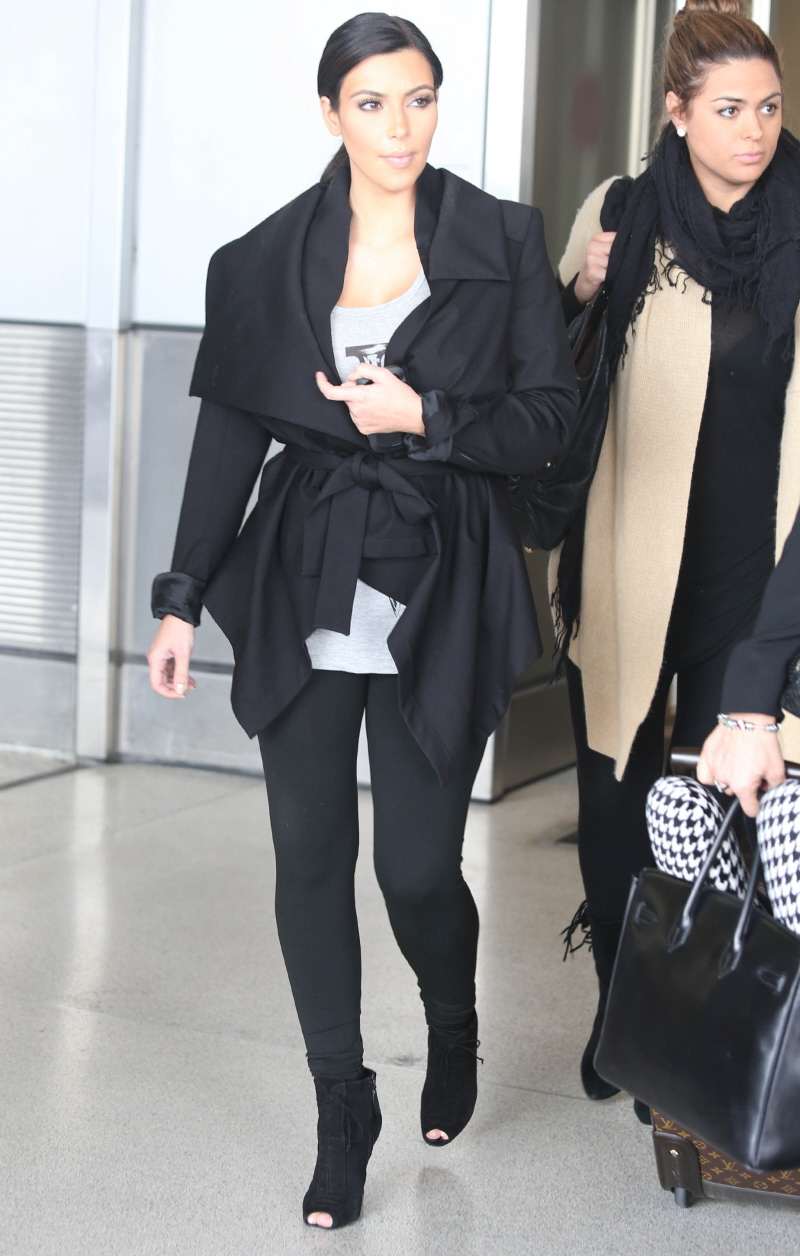 Photos courtesy of Fame/Flynet.