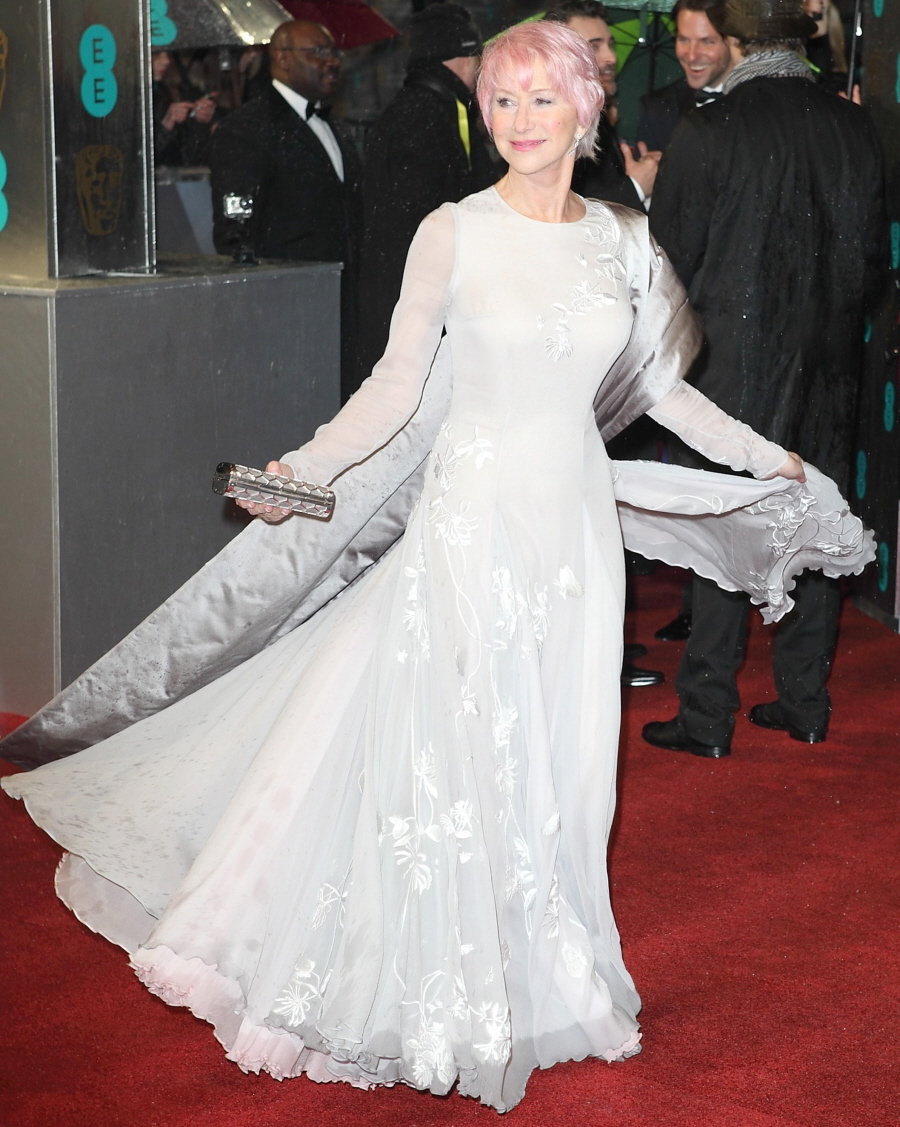 Helen Mirren is THE QUEEN of all she surveys. Even if she went home a loser (Helen lost the BAFTA to Emmanuelle Riva), Helen wins at life. Helen debuted some cotton-candy-pink hair which made me double-take. Instead of looking like a little old lady, Helen kind of rocks the pink hair in a punk rock way, though. I love her. She looks amazing. Helen wore Nicholas Oakwell Spring 2013 Couture – it's actually a lovely gown.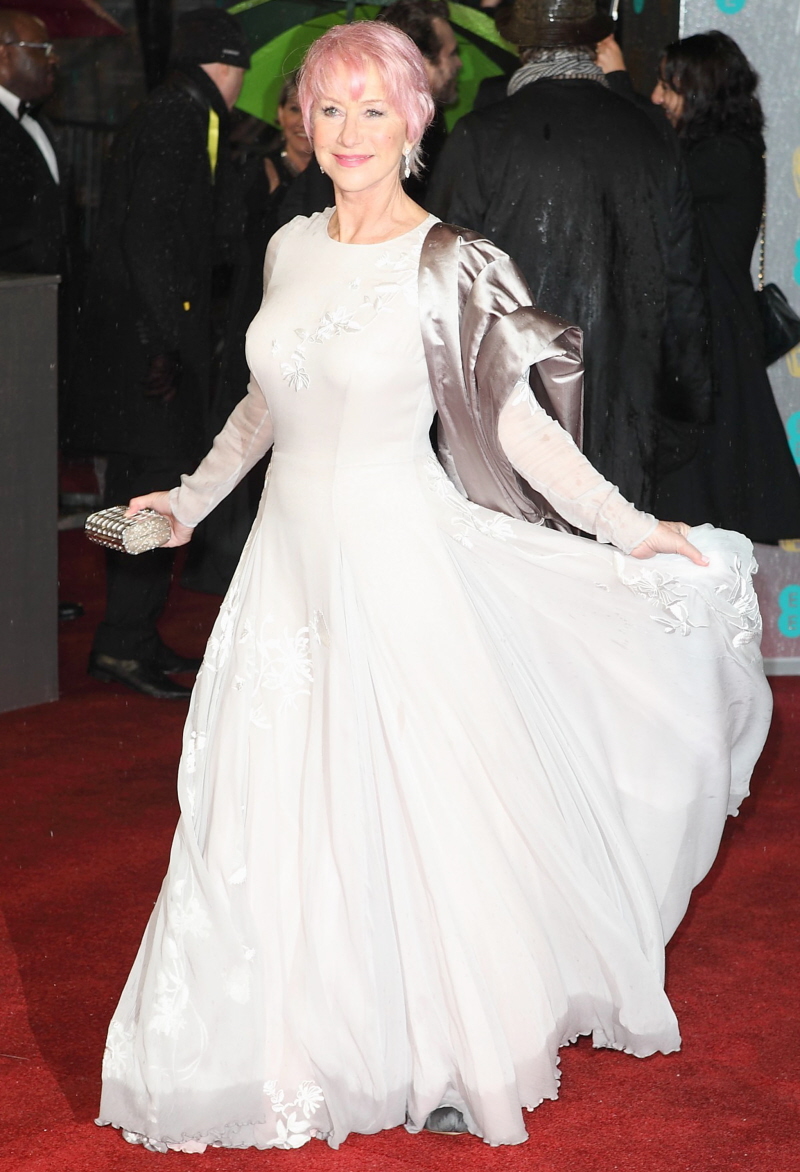 More photos from the BAFTAs… WHY is it a thing these days to wear full-length gowns that are somehow see-through? Can I blame Rachel Weisz's awful Golden Globes dress? Ugh. Anyway, this is Thandie Newton in Louis Vuitton. I'm not saying I would have liked it if the skirt was lined, I'm just saying that I wouldn't have thought it was THIS TRASHY. Thandie is too classy for this gown.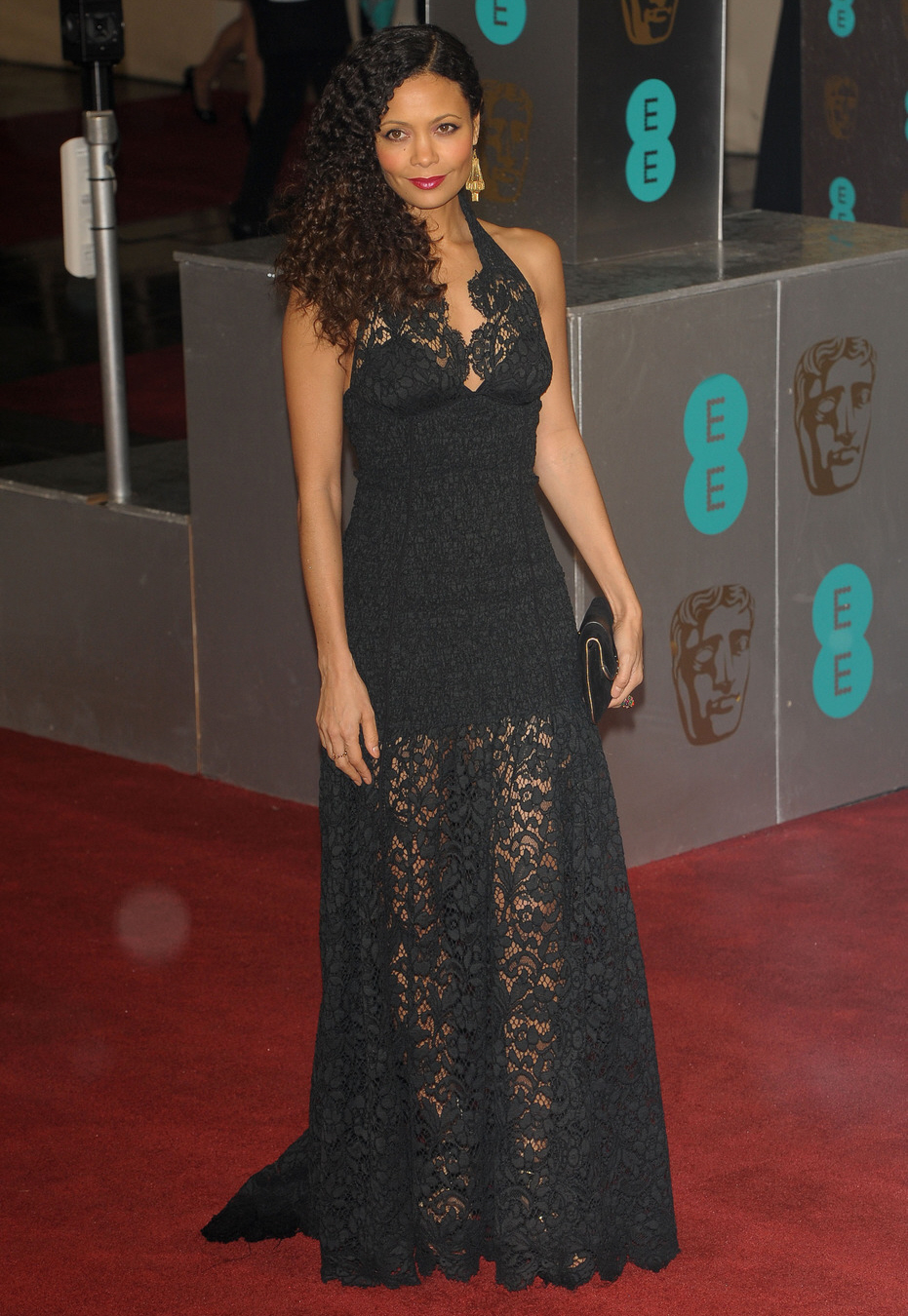 Sarah Jessica Parker in an Elie Saab jumpsuit thing. Can I just say? I love this. I love everything about this look. She looks sleek and fashion-forward AND comfortable. Love her styling, and love her for wearing pants to the BAFTAs! One of my favorite looks of the evening.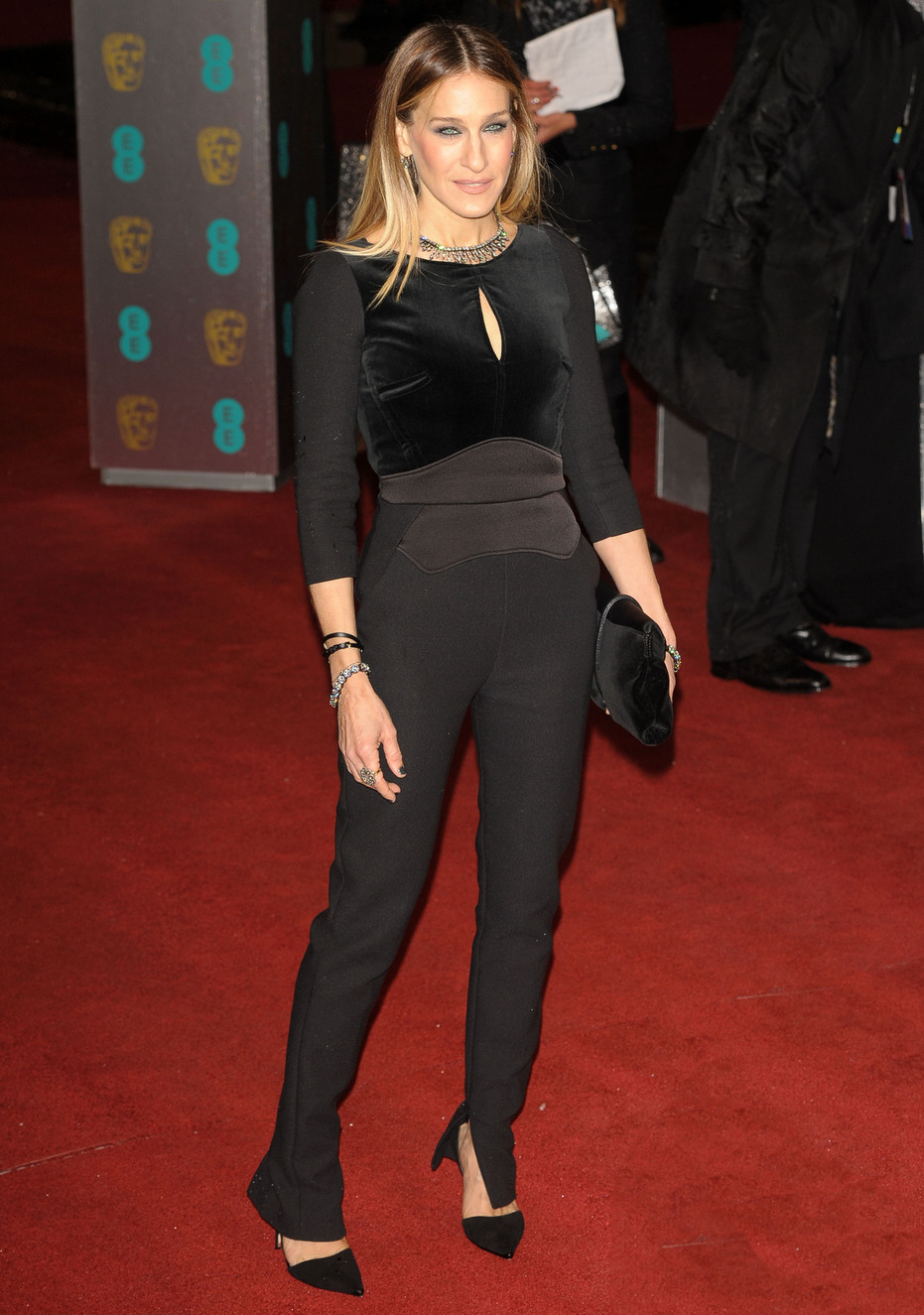 Hayley Atwell in Antonio Berardi. Ugh. Fug disaster.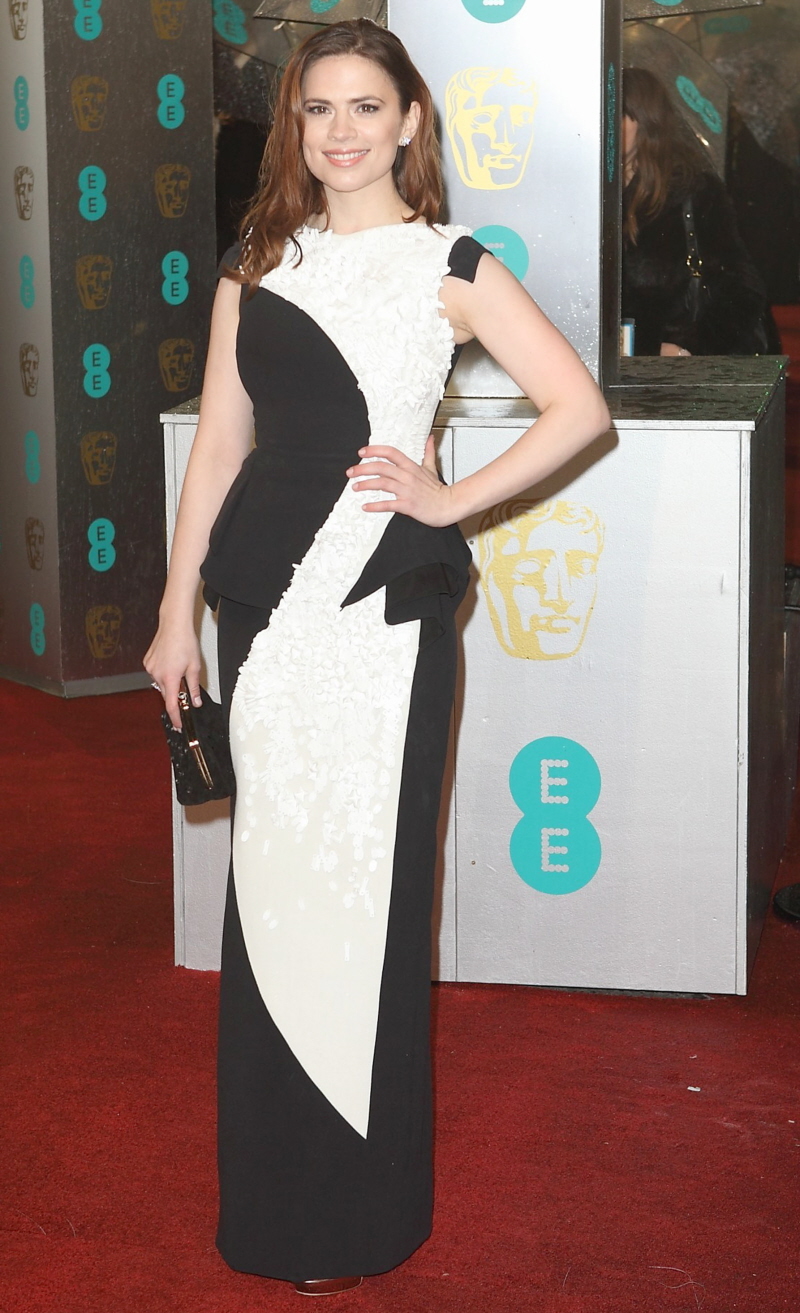 Gemma Arterton in a striped Celia Kritharioti Haute Couture 2013 gown. I've developed a strange affection for Gemma (I think she's gorgeous), and while this wasn't my least favorite gown, it wasn't the best either. I just don't think she should try so hard, you know? Why go with stripes? Why not go with something that suits her lovely figure?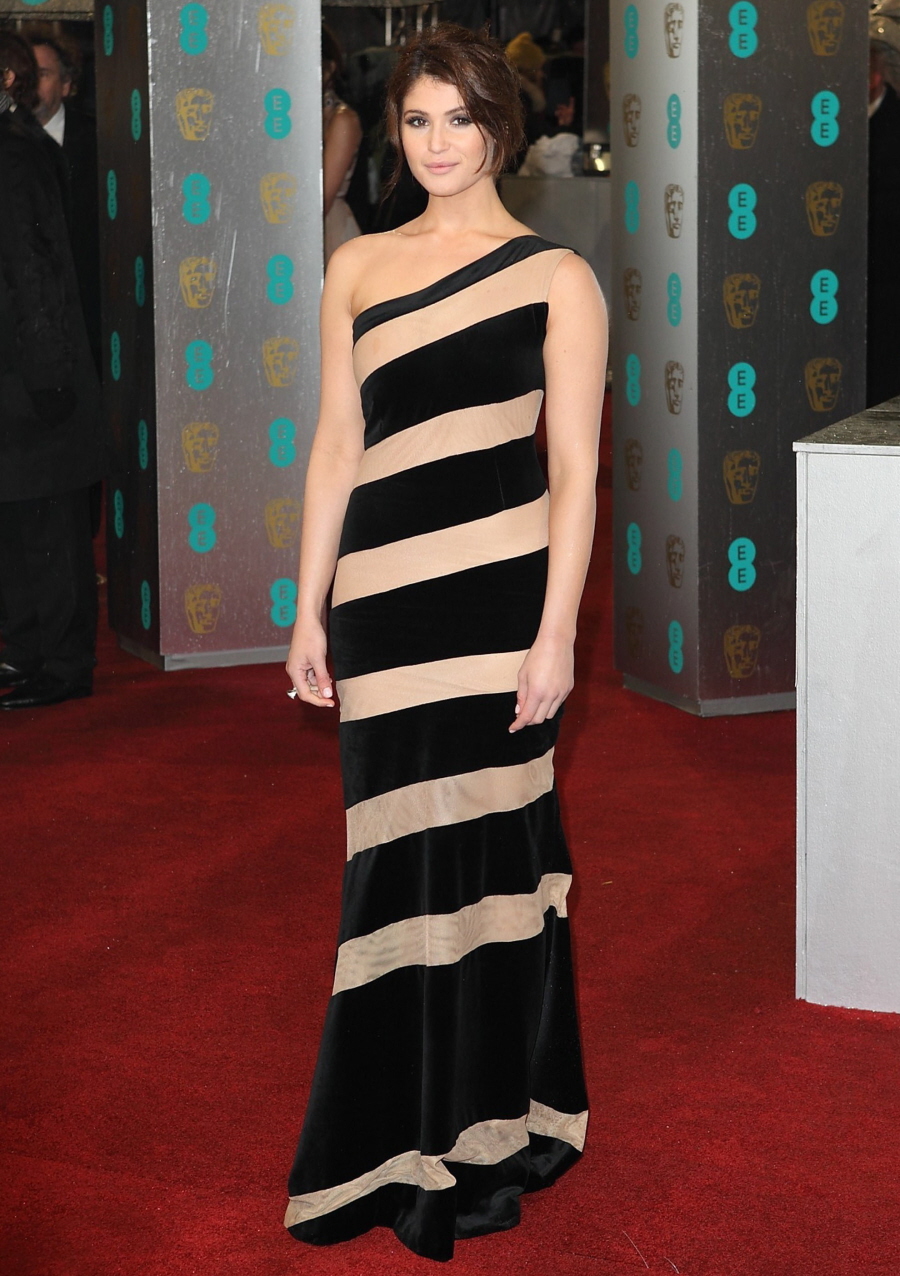 Elizabeth Olsen in Chanel Couture. This looks like a child's art project – like, tissue paper on mesh or something. It's just awful. I do not give her any points for being unique or for wearing Chanel. This is terrible.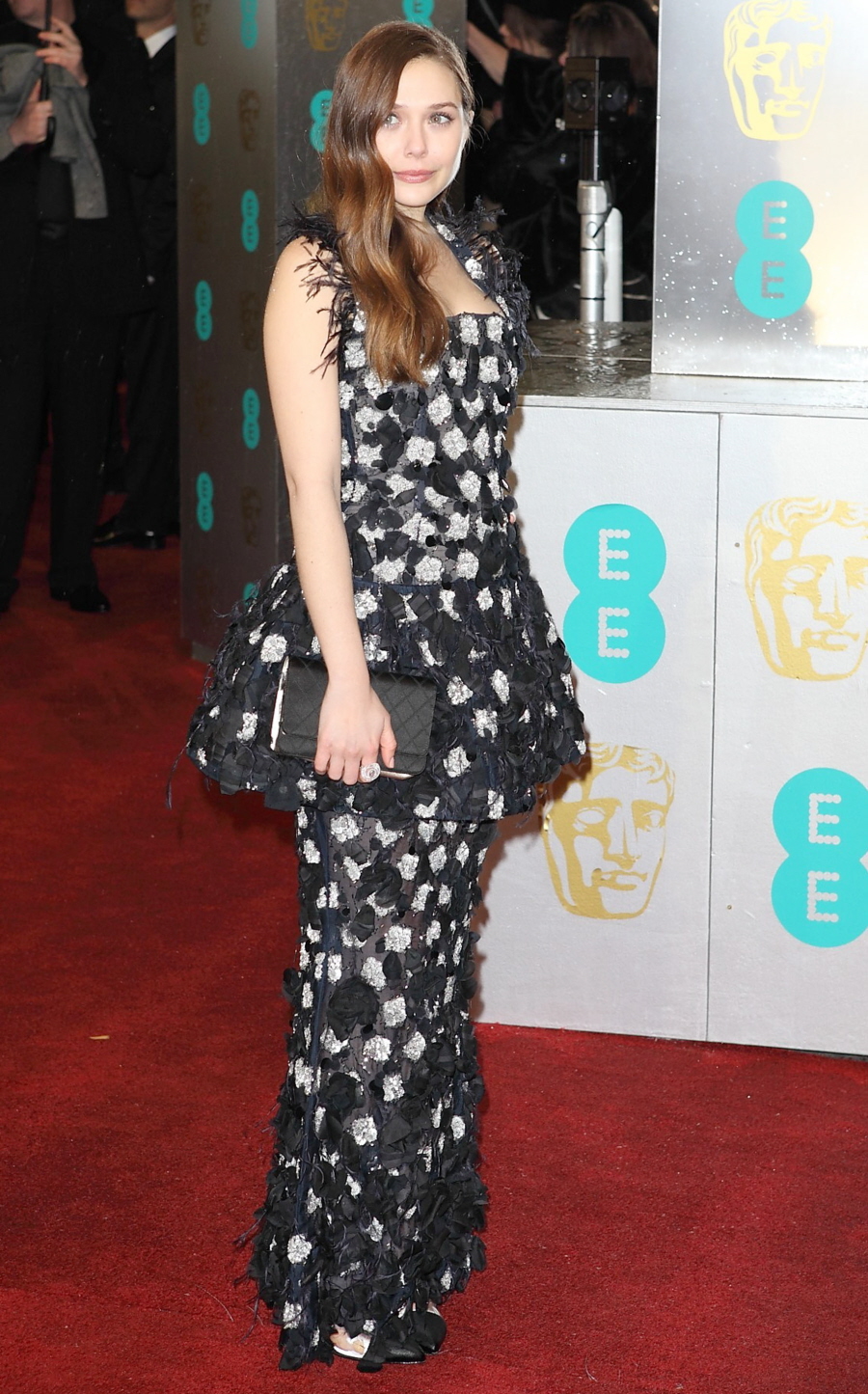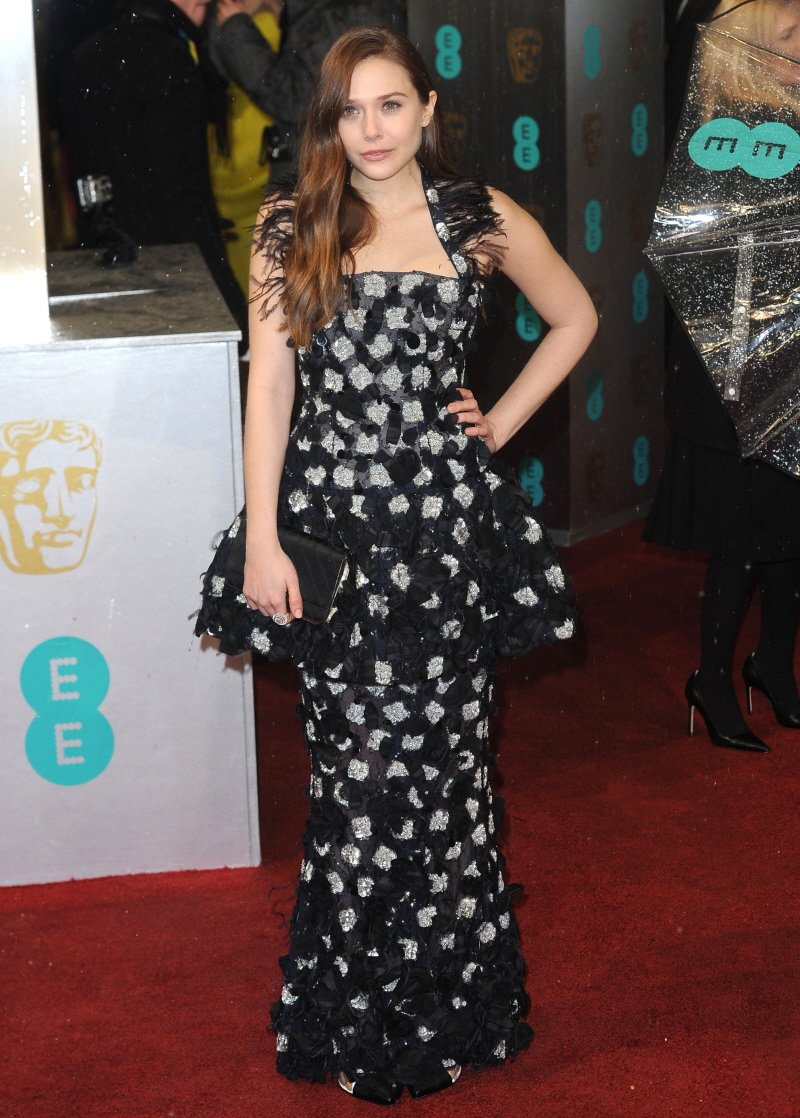 Photos courtesy of Fame/Flynet and Pacific Coast News.