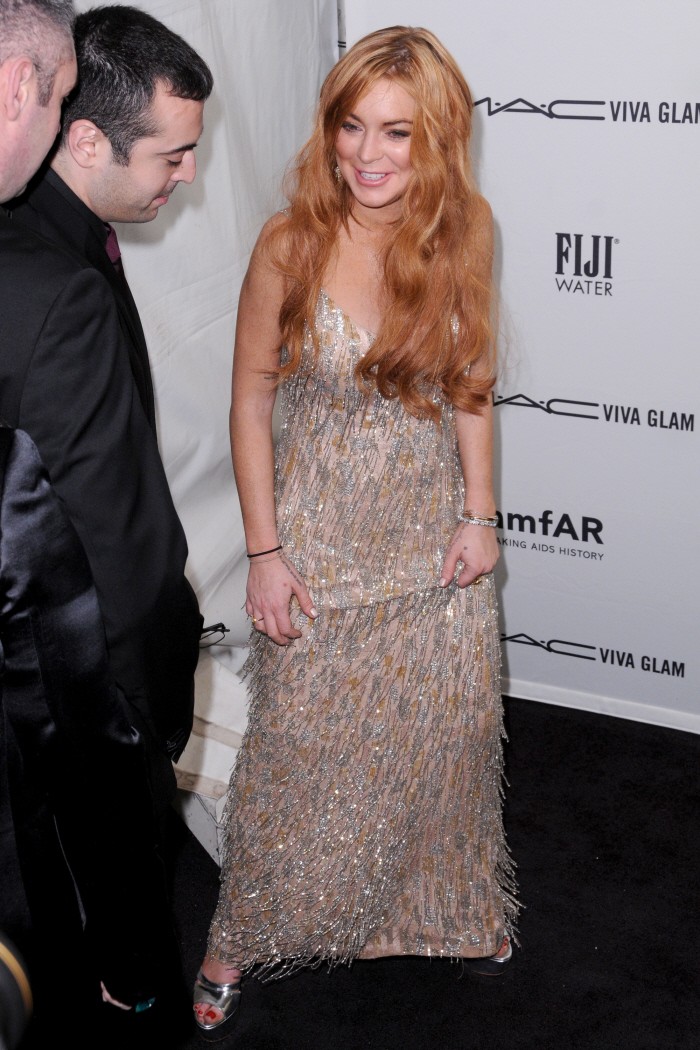 Real question: Just when did Charlie Sheen become the literal Captain Save-A-Ho? That's all he does these days – he just straight-up helps out hookers, call girls and Lindsay Lohan (cough). Last November, Charlie donated $100,000 to the crack charity known as Lindsay Lohan after the two had worked together on Scary Movie 5 and he found out that she owed the IRS hundreds of thousands of dollars. And you know what they say… give a crackhead an inch and she'll crack-jack you for a mile. Us Weekly reports that Charlie went "halfies" on the Theia gown (not Cavalli, I got that wrong in the original post!) that Lohan wore to last week's amfAR gala.
Charlie Sheen gives new meaning to the phrase "friends with benefits." The actor, 47, has proven to be a very generous pal to his Scary Movie 5 co-star Lindsay Lohan.

On Wednesday, Feb. 6, mere hours before amfAR's annual New York Gala to kick off Fashion Week, the former Two and a Half Men star put in a call to celebrity stylist Phillip Bloch to ask that he dress Lohan for the glitzy event. He even offered to "go halfsies" with the Liz & Dick actress to pay for the gown.

"Never in a business like this do you see a celebrity pay for another celebrity," Bloch tells Us Weekly of Sheen, noting that the request came from the actor himself and not from an assistant. "He's very considerate."

Lohan, for her part, made good use of Bloch's fashion expertise. Stunning in a nude-and-silver beaded fringe gown by Theia and a hooded fur by Mendel, the starlet joined celebs including Woody Allen, Karlie Kloss, John Legend and fiancee Chrissy Teigen, Chloe Sevigny, and Cee Lo Green in raising $2.3 million for AIDS research.

This is not the first time the Anger Management star has offered to lend a hand (and money) to the 26-year-old drama-prone actress. Last year, he volunteered to give Lohan $100,000 to help cover her tax debt, which reportedly amounted to more than $233,000. (The actress was said to have refused the money.)

"Charlie has a long history of helping out his friends in many ways, and this is just another example of that," his rep told E! News at the time.
This is Lindsay's whole problem in a nutshell. Instead of having a work ethic and paying her own way, she expects "benefactors" and "johns" to pay for her. Instead of staying home and keeping a low profile, she wants to go out and walk on any red carpet that will have her. Instead of truly making it about the charity event, Lindsay has to make it all about her, her drama, her clothes, her unfortunate crackie situation. Lindsay just wants to be seen. She doesn't want to BE. She would rather look like a famous actress than actually BE a famous actress. She is the embodiment of Cracked-Out Superficiality and Vapidity, proud and tall. And crackie.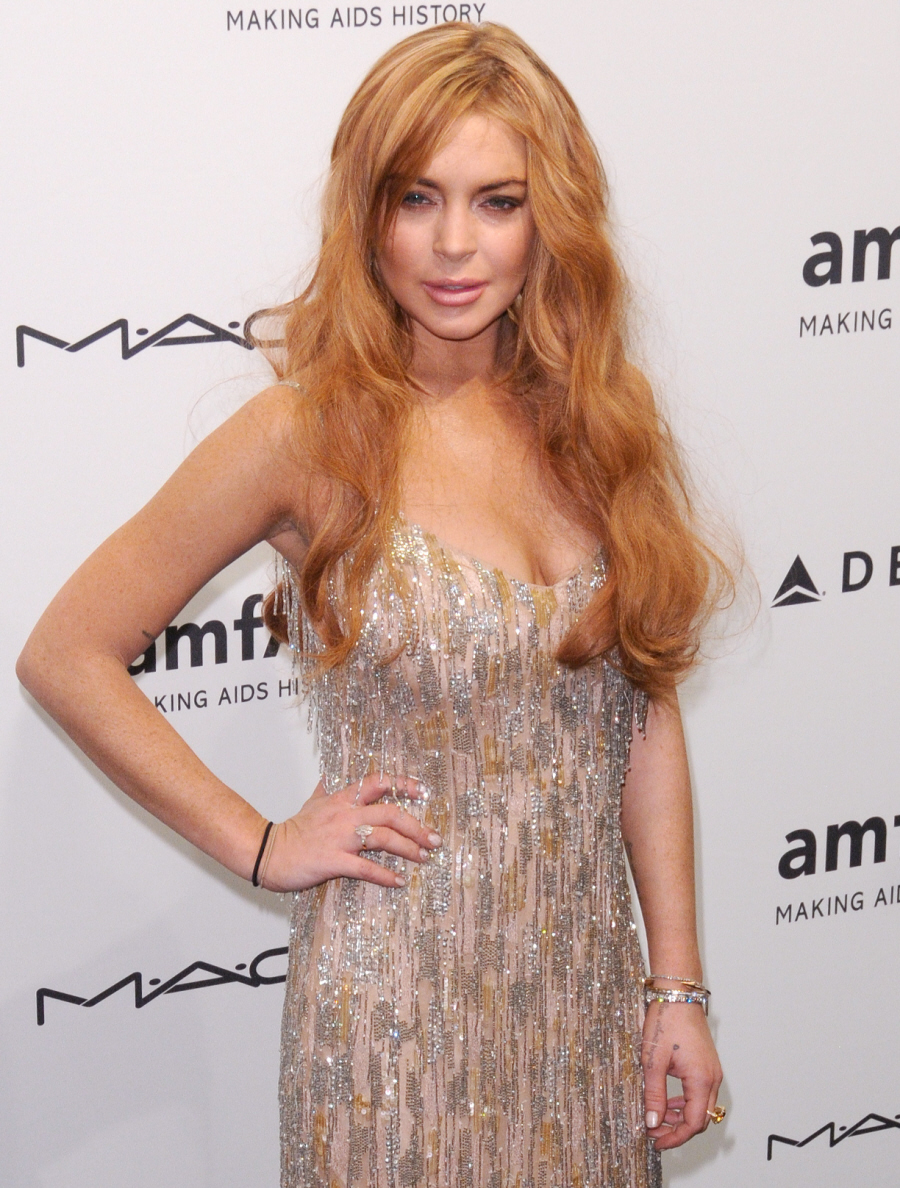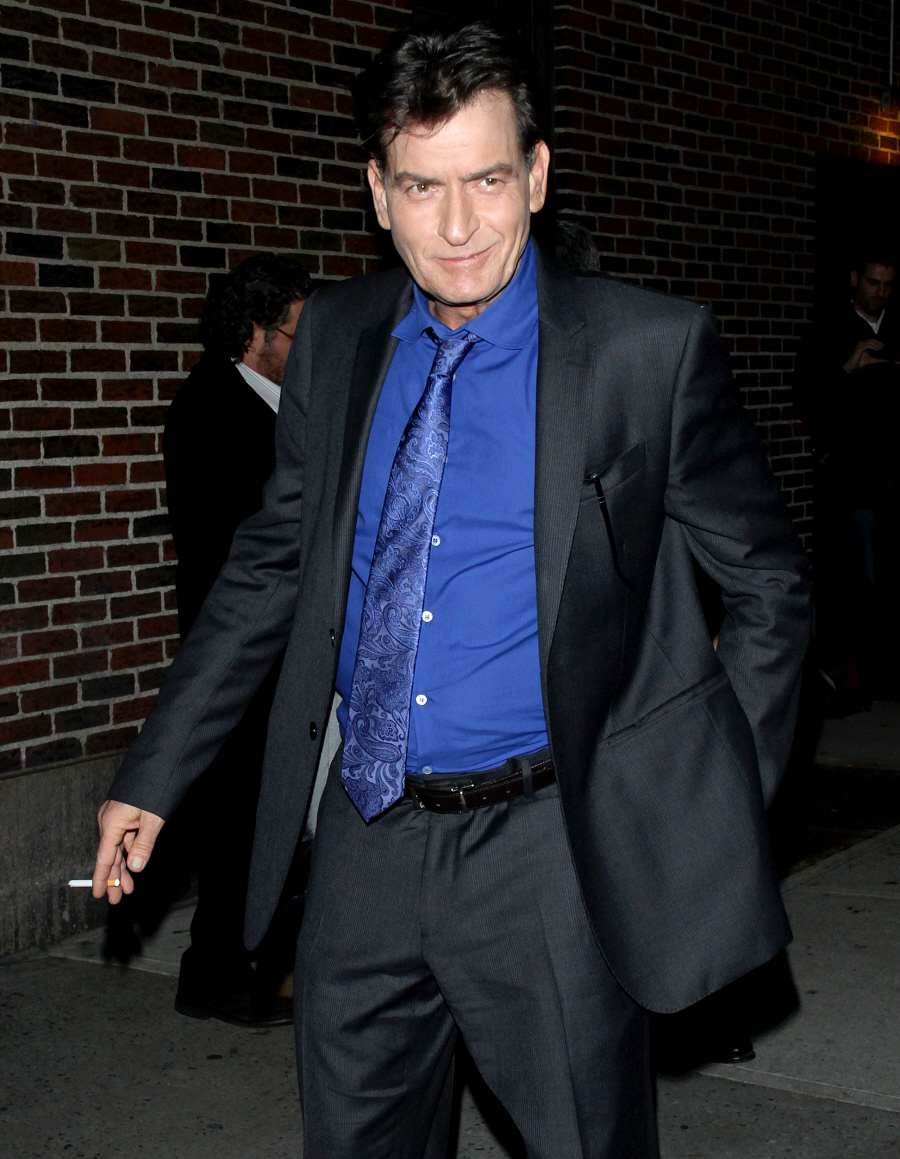 Photos courtesy of WENN.