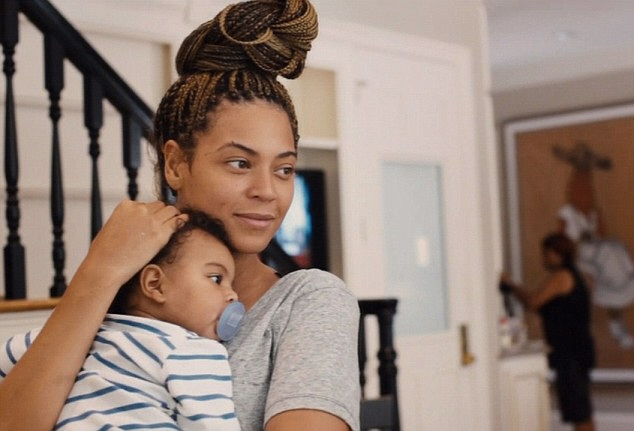 It's still The Year of Beyonce!! I was considering referring to it as "The Month of Beyonce" but really, it's the Year of Bey. 2013 is going to be all Beyonce, all the time. She's rebranding herself as a mother/global superstar/fashion designer/documentary filmmaker/etc. She's like 30 different things. This weekend Beyonce's HBO documentary debuted, and her Oprah interview aired. So there will be lots of Bey News coming out this week, so just prepare yourselves. During the Oprah interview, Beyonce claimed she would have another baby after she toured this year. AND she claims that Blue Ivy (note: I first wrote "Blue Icy" which is a great baby name) is some kind of genius prodigy.
Beyonce and Jay-Z are raising a prodigy. To promote her HBO documentary, Life Is But a Dream, the "End of Time" singer appeared on the Feb. 16 episode of Oprah's Next Chapter and opened up about life with her daughter, Blue Ivy Carter.

"She is hilarious and she is fire. Lord, am I going to have me a time!" the R&B diva said of her 13-month-old little girl with her 43-year-old husband. "She's very smart. She's doing flashcards. She's beautiful."

The 31-year-old Texas native credits Blue Ivy with expanding her worldview. "My daughter introduced me to myself," she explained. "Motherhood made everything make sense."

When host Oprah Winfrey asked the 17-time Grammy winner when she plans to give Blue Ivy a sibling, Beyonce smiled wide. "I definitely want to have another child. But it's also important for me to do what I love. I love to make music. I wanted to see after I had my daughter, if I was still as passionate about performing," she answered. "Maybe after this next tour I'll have another."

During the interview, Beyonce also opened up about the miscarriage she suffered before conceiving Blue Ivy. "I felt like there are so many couples that go through that and it was a big part of my story. It was one of the hardest things I've been through. It was one of the reasons I did not reveal that I was pregnant the second time," the songstress admitted. "You don't know what's going to happen. It was hard."
Granted, I'm not a mother and I don't know much of childrearing or what kind of educational marks babies and toddlers are supposed to be reaching and when, but I do wonder what "doing flashcards" means? Does that mean Beyonce shows her the educational flashcards and Blue enjoys them, or that Blue is, like, reading? Celebrity moms always get in trouble with this kind of "My Child's a Genius" bragging – remember when Jennifer Garner's friend claimed a then-3-year-old Violet was "reading Jane Austen"? Or my favorite – when Gisele claimed her 6-month-old son was potty trained. Now, I think flashcards are a great way to spend time with your kids, and who knows? They probably do help a lot. So I'm not mad at Beyonce or anything. This isn't the worst.
As for Bey having another baby… we'll see. We'll see.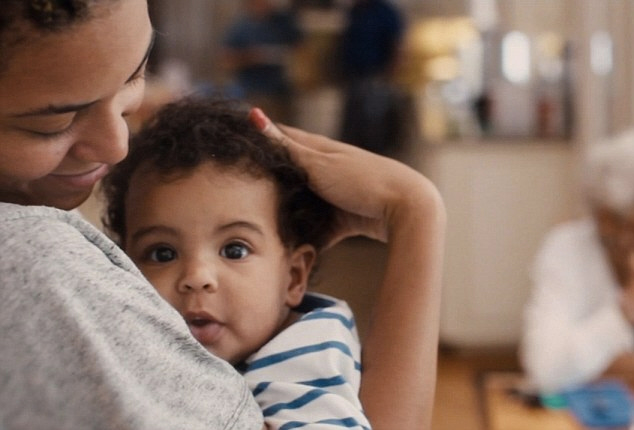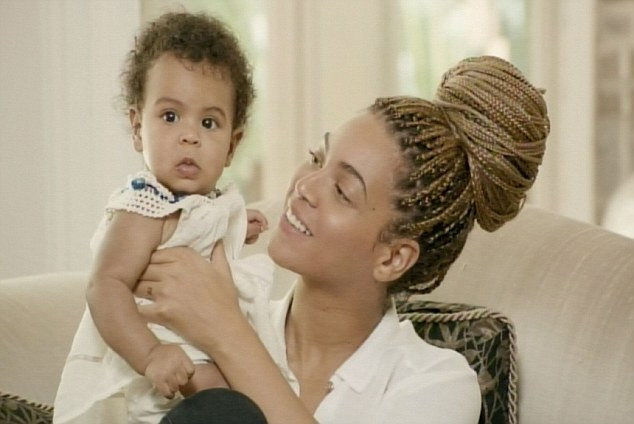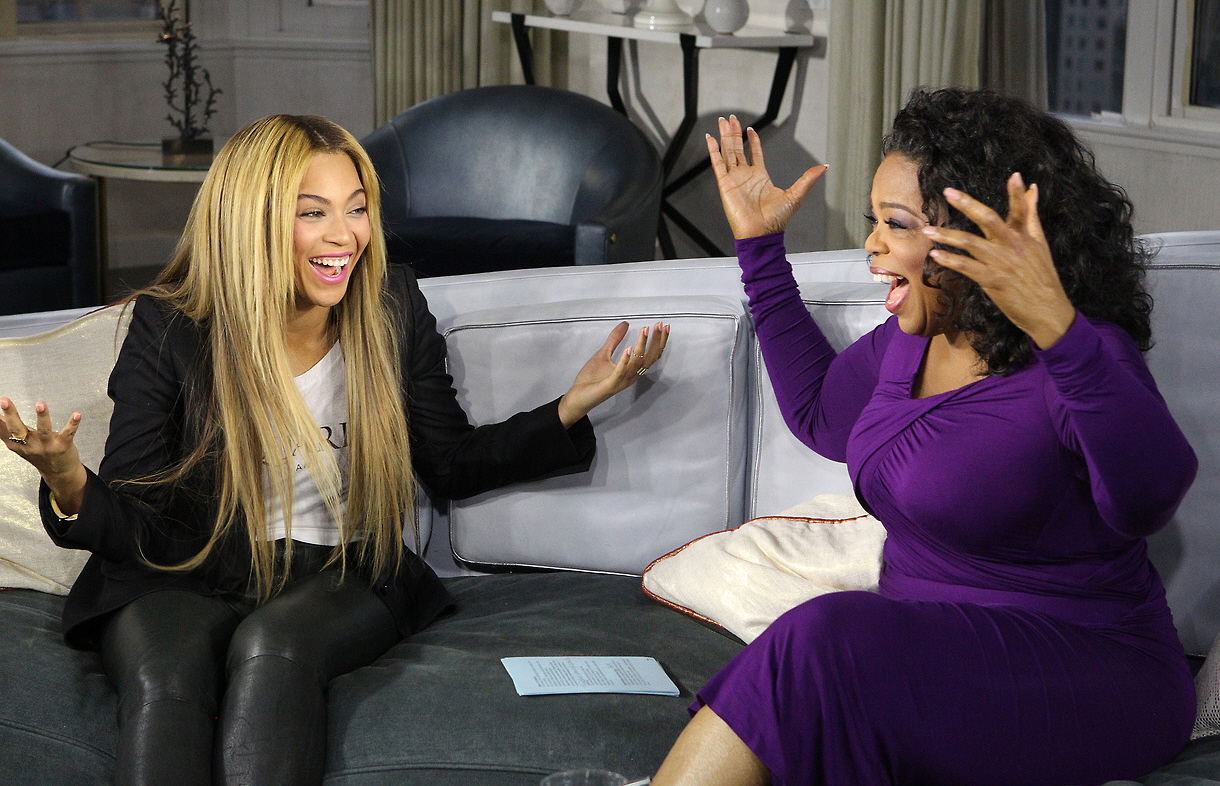 Photos courtesy of WENN, Beyonce's Tumblr, HBO.