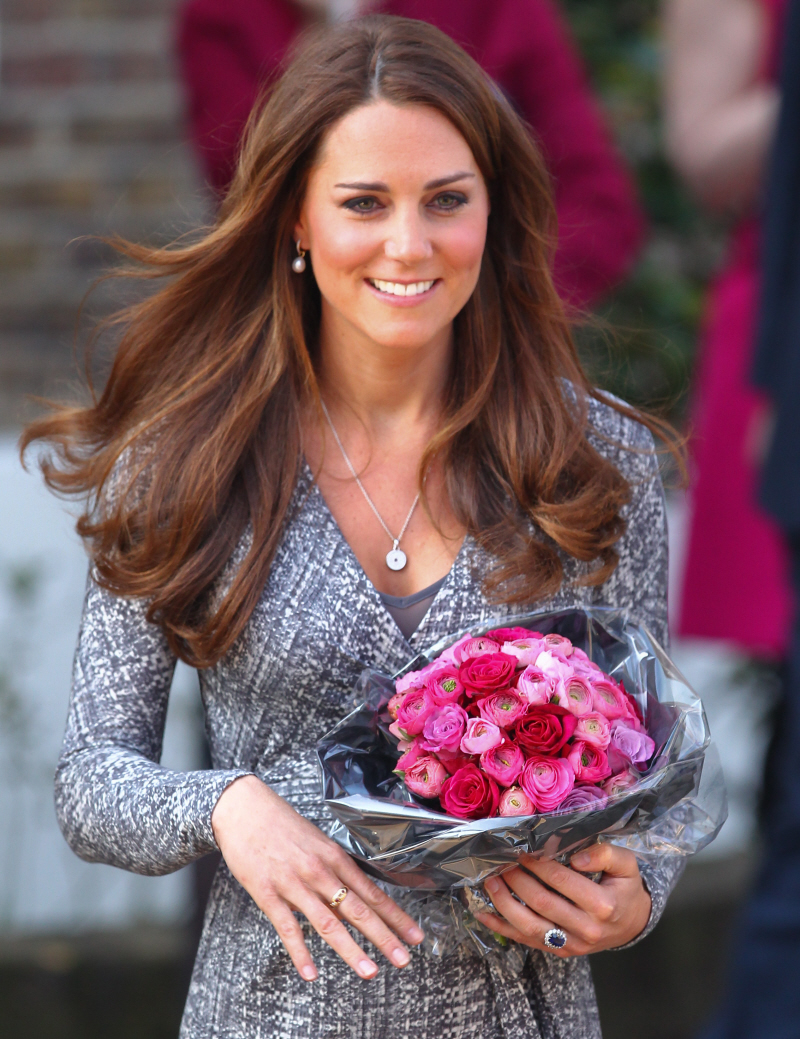 As we discussed yesterday, Duchess Kate made her first public appearance in months when she visited Hope House, which is part of one of patronages, Action on Addiction. Kate wore a Max Mara Studio dress which costs £298 (roughly $460). But the real "money" piece of Kate's ensemble was her Asprey diamond button pendant necklace, which costs £2,800 (roughly $4330). I'm not complaining… I like jewelry, I like talking about jewelry, and Kate has some lovely pieces in her collection… and she will be getting even more throughout her life. Think of this $4300 diamond pendant necklace as a "starter piece" for the crazy jewels she's going to have in a decade or two.
While Kate was speaking to some ladies at Hope House, she ran into an expectant mother who is due around the same time. And Kate SPOKE!

Royal baby jitters! Pregnant Kate Middleton was frank with fellow expectant moms during a visit to London's Hope House, Action on Addiction on Tuesday, Feb. 19. In her first official event following her babymoon in Mustique, the 31-year-old royal showcased her growing baby bump in a MaxMara outfit — and talked about her pregnancy with two recovering women in an art therapy class.

One woman, 28-year-old Natalie, is currently expecting her second child, which is due this July, just like Prince William's wife. "She was saying she had been unwell but is feeling better now and I have been about the same. We were all talking about children," Natalie of their chat.

Recovering alcoholic Lisa is a mother of three, and asked Middleton the obvious. "I asked her if she was nervous about having a child and she said 'it would be unnatural if I wasn't. It's just human, isn't it?'" Lisa told reporters of her chat with Middleton.

"I said congratulations and good luck and I hope it all goes okay. She smiled. It was that nice she just chatted to us."

One topic not discussed during Middleton's Action on Addiction visits? The insults leveled upon her by author Hilary Mantel, who called the royal a "shop window mannequin" with a "plastic smile" in a recent speech.

Countered Nick Barton, chief executive of Action on Addiction: "I can only speak of what I know, and having met the Duchess several times I find her to be engaging, natural and genuinely interested in the subject. You can tell a lot about someone from the questions they ask and she asks really good questions, the questions of someone who wants to learn. She is also an intelligent woman."

Added Barton of the Duchess' efforts: "She is doing an enormous amount to reduce the stigma of addiction and increase understanding of it."
"It would be unnatural if I wasn't. It's just human, isn't it?" That seems… oddly worded. Stilted. Like, "One would feel nervous if one displayed human emotions, of course." Maybe she just IS nervous. I'm nervous for her. But my fears of pregnancy and childbirth are well-documented on this blog – do not even talk to me about childbirth because I will gag.
As for whether Kate is really doing much (or enough) to help Action on Addiction, or whether she really gives a crap about anything other than shopping and getting her hair done… actions speak louder than words. And what we keep seeing is very little action and very stilted words.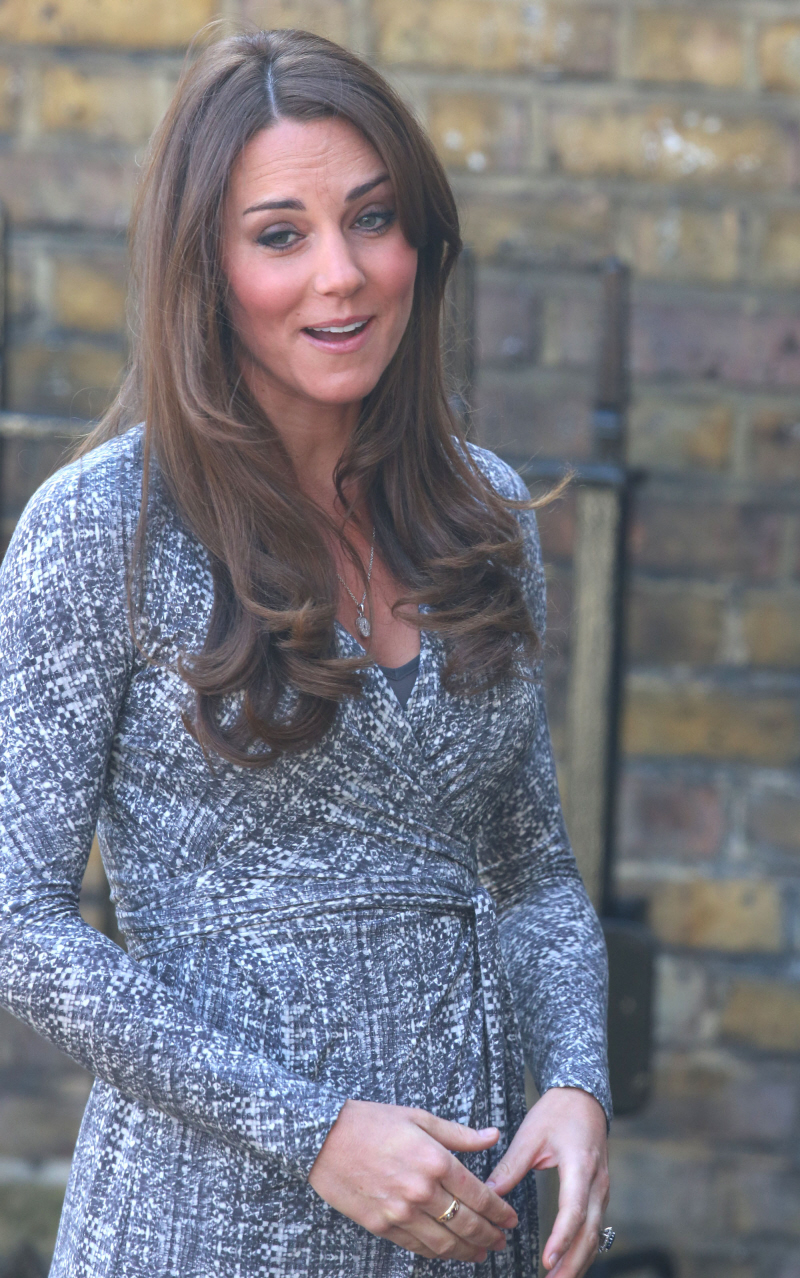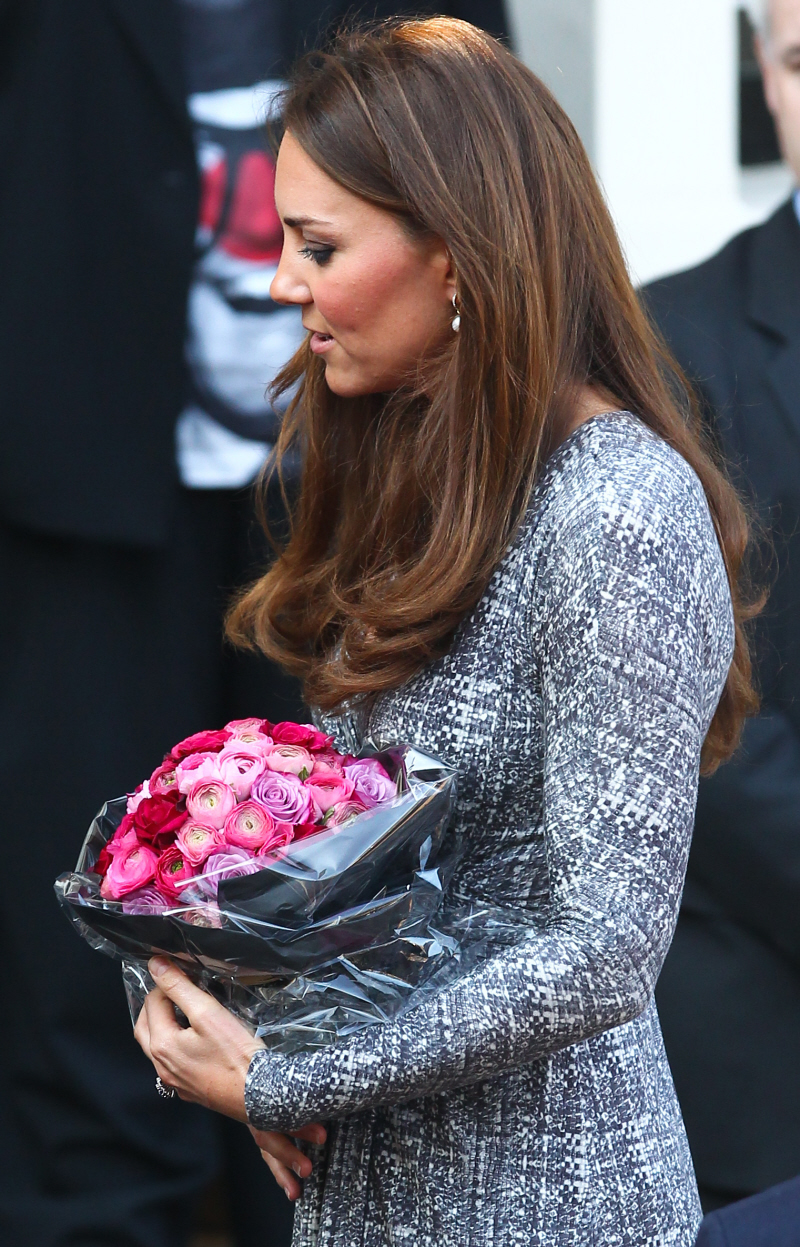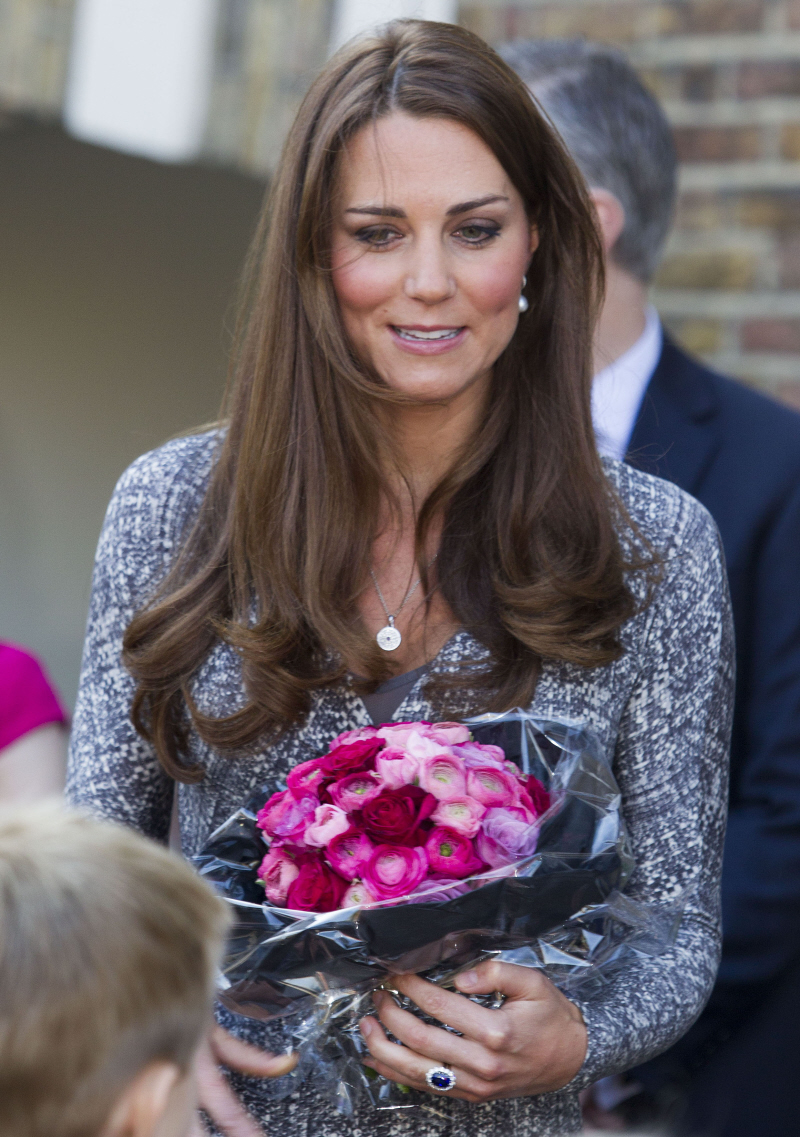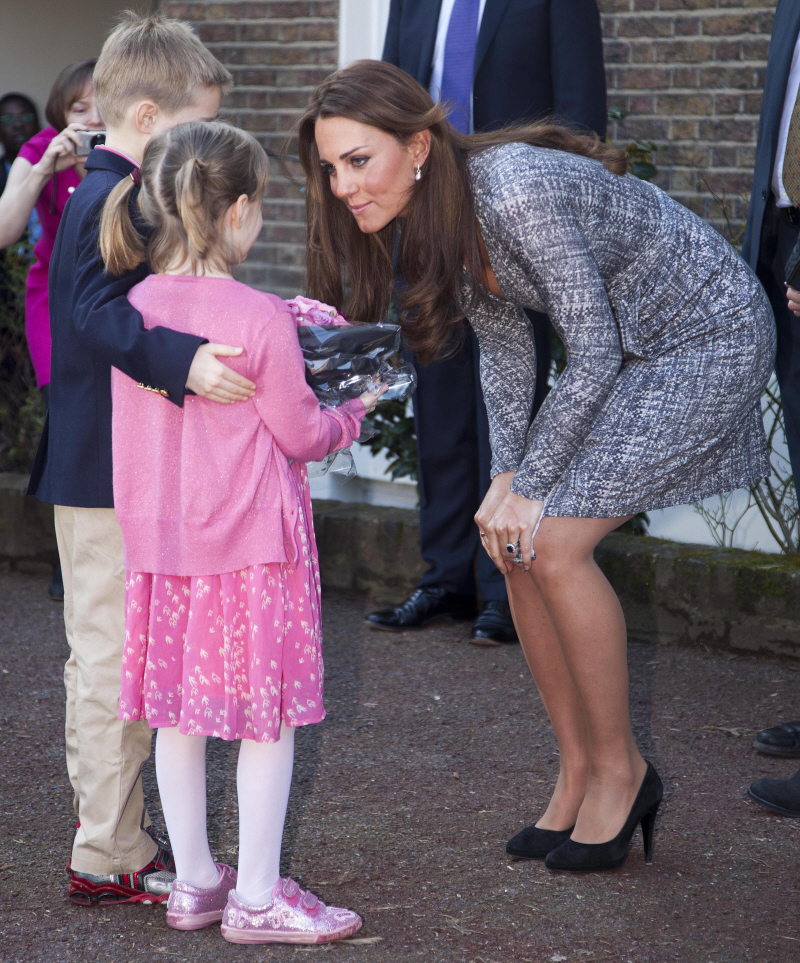 Photos courtesy of WENN.