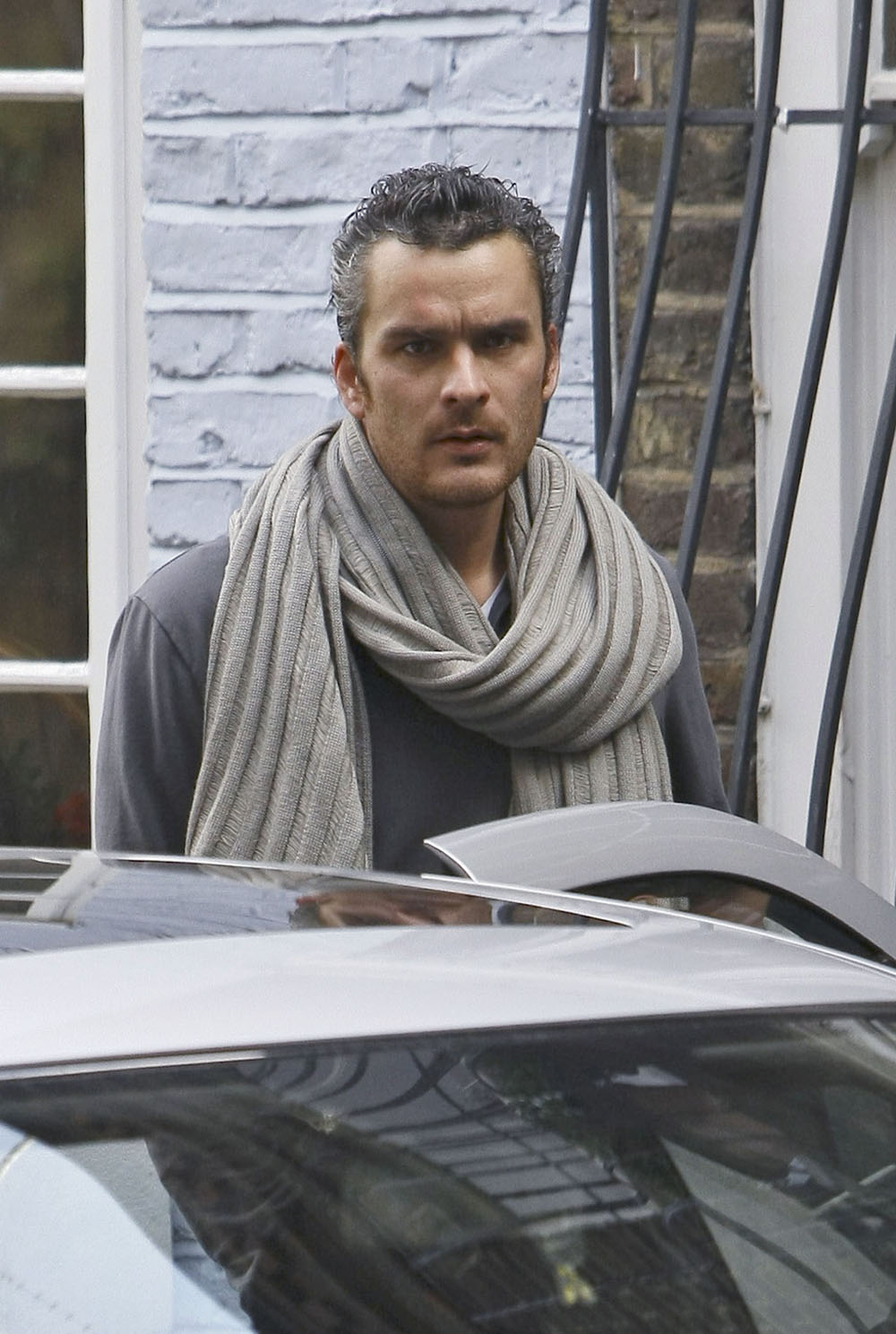 Balthazar Getty, the (married with four kids) small-time TV actor whose star rose to infamy when pictures of him and a topless Sienna Miller surfaced on the internet, may be fired from his show, "Brothers and Sisters."  After rumors of secret trysts at hotels, a  divorce, some graffiti, no wait they're not getting a divorce, a break up with Sienna, a gift gone wrong, getting back with Sienna (it's complicated), it seems like it's all gone to his head.
One possible explanation for his firing may be a rift between Getty and his co-star, Matthew Rhys.  Rhys used to date Sienna and apparently introduced the new couple, but was furious when they began hooking up.  Understandable, but with Sienna's "dating" record, he had to know that it was inevitable.  Another reason may be Getty's behavior on set, which is far from acceptable:
"No one on set is a fan," one source reports…

I'm told Getty has been late to set and he's been in foul moods. "They often have to move shooting schedules around to accommodate [him]," a source says.

Getty was so "difficult"… that one costar was reduced to tears, according to the sources.
[from E!]
The article goes on to say that he has been forgetting his lines and just generally being a pain.  Part of it may be the stress of leaving his children and wife in the dust.  Poor, misunderstood adulterers.  Seriously, the guy has four kids, and apparently not much money.  If he wants to cheat, there are more subtle ways to go about it that wouldn't harm his family so directly through the embarrassment.  But as it is, could he have been any more blatant about his affair and could he have picked a partner with a more troubled dating past?  Probably not.
He probably thought that hooking up with someone as high-profile as Sienna would give him a name and then get him better jobs.  But instead, he's being fired from the one he has now.
Fun fact: According to IMDB, Balthazar played Ralph in "The Lord of the Flies." It's always the child actors that end up being the biggest messes, isn't it?
Picture note by JayBird: Here's Balthazar Getty departing from London's Heathrow Airport on September 3rd. Images thanks to Bauer-Griffin.