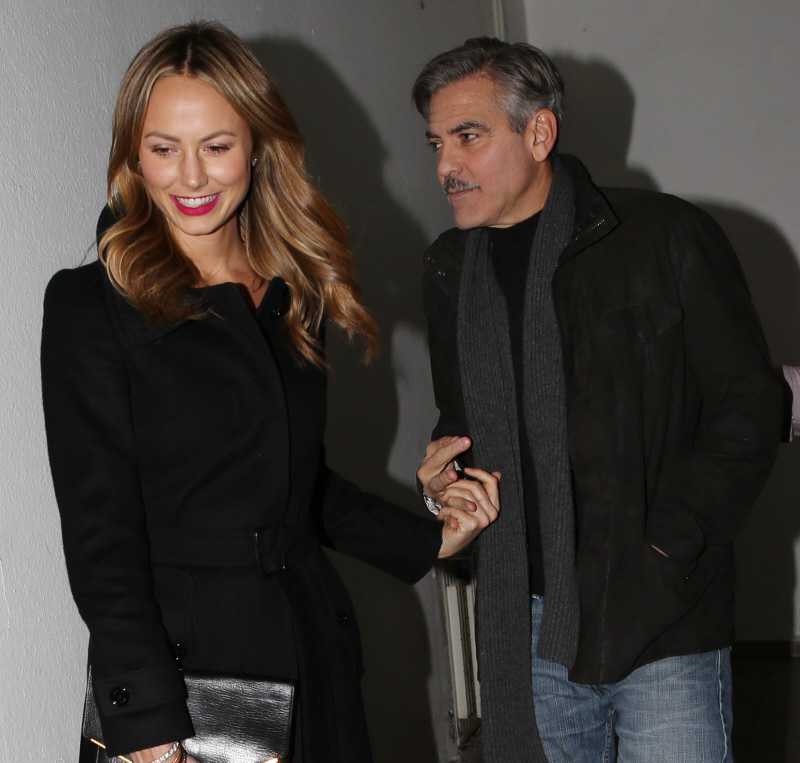 For about two weeks straight, media outlets were obsessed with the idea that George Clooney was about to dump Stacy Keibler. The timing seemed right – the Oscars are over, the summer season at Lake Como has not begun, and this is Clooney's traditional "Dump the Old Piece and Find A New Piece" season. But Stacy is still living "the dream". She and Clooney are still together! She flew to Berlin a week ago and she's been spotted around town with George, and she even went solo at an Escada event with what I'm sure was a nice paid appearance.
But the question still looms: is Stacy on her way out? Is George just staying with her out of spite at this point, because he doesn't want to be too obvious or have his breakup confirmed by The Sun? Veteran Clooney-watchers claim that George is kind of over it – mostly because George is showering Stacy with expensive gifts and that's some kind of Clooney Harbinger of Doom.
Is Stacy Keibler about to be added to the long list of George Clooney's ex-girlfriends? An insider says it could be the beginning of the end – because he's starting to shower her with gifts!

"When he starts buying you things, it's his way of letting you down easy," says a source. Just ask his most recent ex, Elisabetta Canalis, who had her one-year lease paid by George after the two split. Lately George has bought Stacy several pieces of pricey jewelry and increased her monthly allowance to $25,000. The couple have also been dating for about a year and a half, which is known to be George's ultimate time limit.

"Just when the girl thinks she'll be the one he finally marries, he says goodbye," our source says.
[From Star Magazine, print edition]
I know this is terribly anti-feminist of me, but I would totally take that deal. I actually find George Clooney attractive these days (more so with his full beard than just the mustache), and I wouldn't mind going to bed with him and giving him the ol' stroke and choke (or whatever he likes, no judgment). And if I had to do that with a monthly allowance of $25,000 plus jewelry plus a nondisclosure agreement plus he would buy me an apartment once we split 18 months later… yeah, I'd be into it. Go ahead and call me a hooker! IDGAF. The one sticking point – and perhaps this is revealing of my selective morality – is that no matter what our agreement and my monetary compensation, I would NEVER EVER wear Marchesa. Ever. That's the dealbreaker.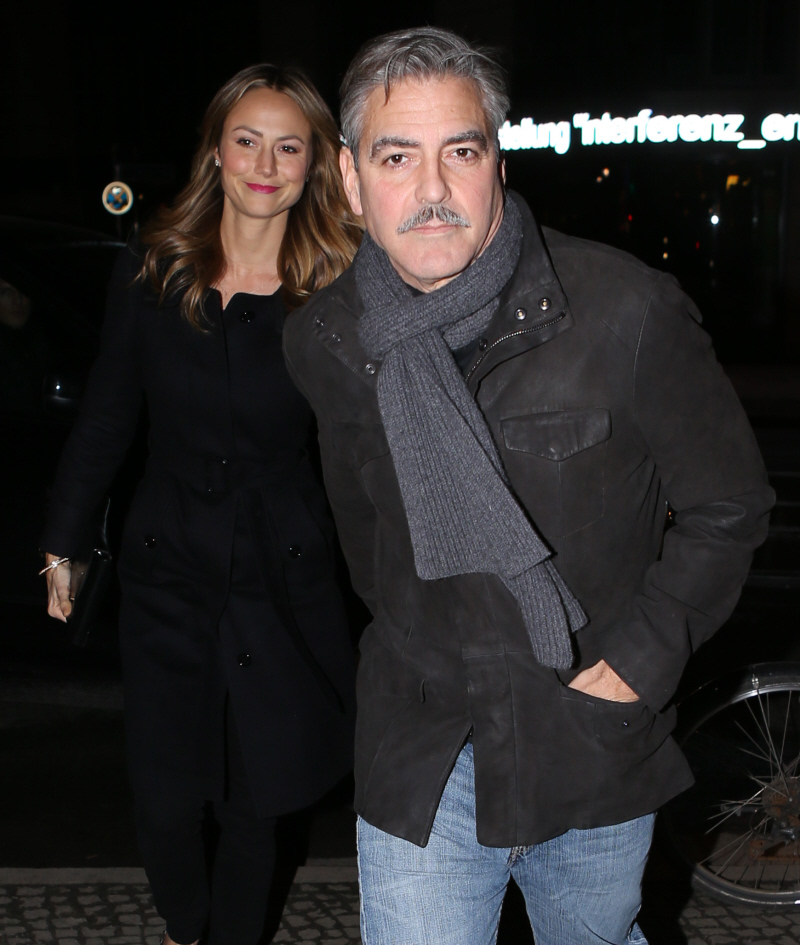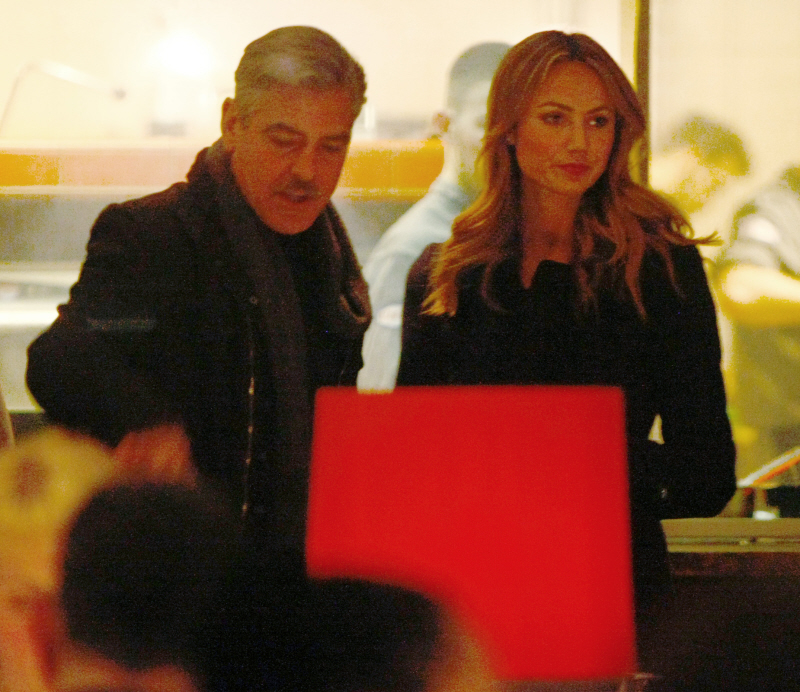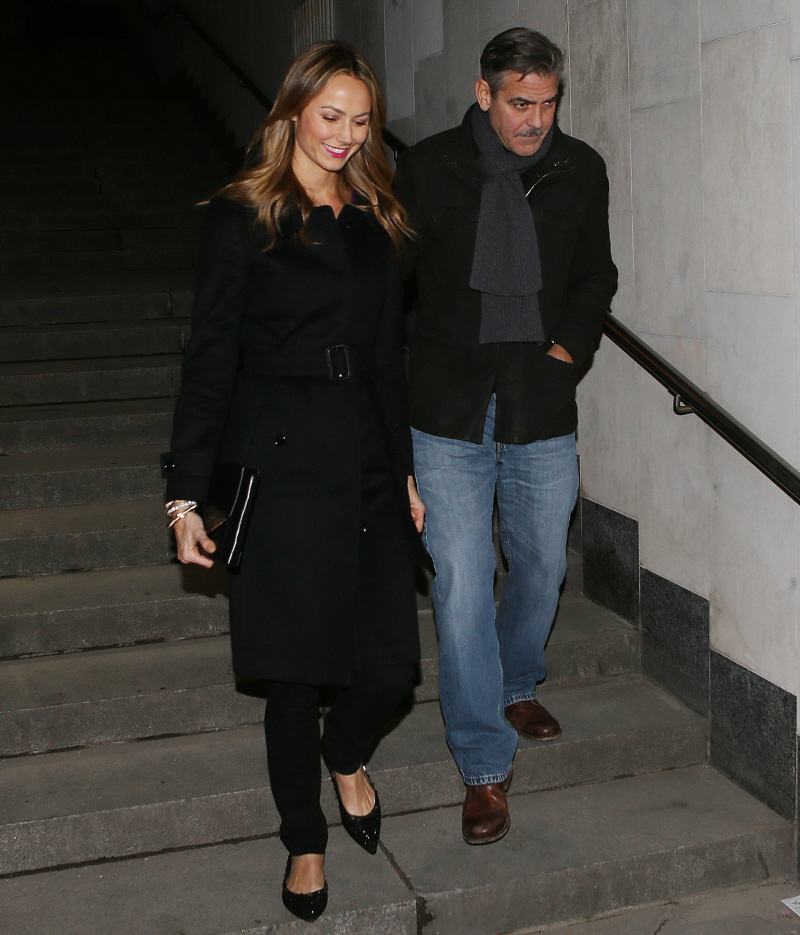 Photos courtesy of .