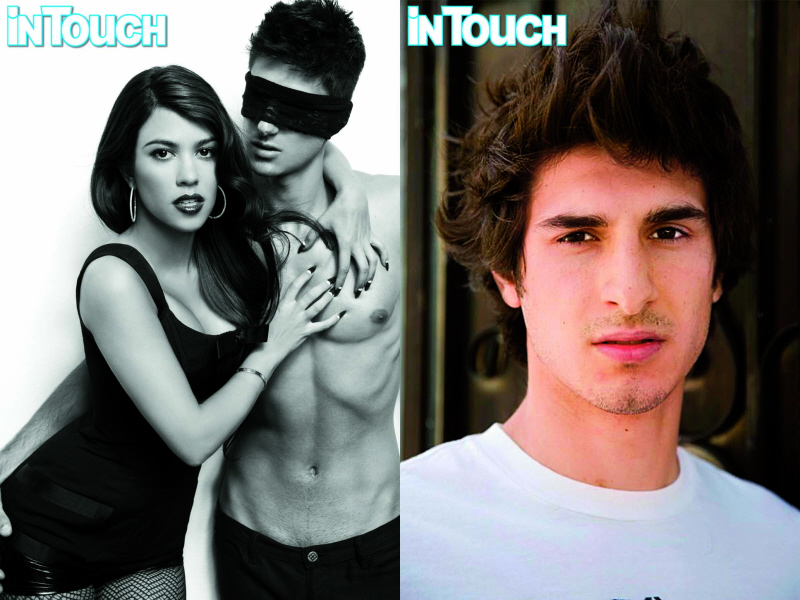 Back in 2009-2010, there was some minor drama about Kourtney Kardashian's baby-daddy drama. Kourtney gave birth to Mason Dash Disick in December 2009 after getting pregnant when she and Scott Disick were kind-of broken up earlier in the year. Shortly after Kourtney gave birth, a rapper/model named Premo Stallone (real name: Michael Girgenti) claimed that he had a brief affair with Kourtney around the same "baby-making" time-frame. They had met on a photo shoot, and they spent some time together and even slept together. First, Michael told his story to the tabloids with a giant "I might be the father" version of events, then he went to the tabloids to claim that he was demanding a paternity test and he wanted to know for sure if Mason was his. Then… nothing. Nothing has really happened with the story since 2010. I assumed the Kardashians had paid off Premo or that he was simply "taken care of". But now he's back!
In a new bombshell paternity claim, LA-based model Michael Girgenti, who worked with Kourtney Kardashian on a 944 magazine photo shoot in 2008, exclusively tells this week's In Touch that he believes he is potentially Mason Disick's biological father. In the new issue of In Touch, on newsstands now, Michael details the alleged encounter, which he claims was nine months before Mason's birth.

"We started kissing, making out and touching each other. We were fooling around on the couch for a little while before I took her to the bedroom," Michael tells In Touch of his alleged March 2009 fling with Kourtney, when she told him she was on a break from her boyfriend, Scott Disick. Then, he says, they headed to his room: "I slipped her clothes off. She helped me undress, and we fell into bed."

Nine months later, on Dec. 14, 2009, Kourtney gave birth to baby Mason. She was back together with Scott —her longtime boyfriend and the publicly acknowledged father of her children, but Michael firmly believes the 3-year-old could be his son. "After he was born and I saw photos of him," the 26-year-old tells In Touch, "I began to wonder."

Michael claims the two communicated by BlackBerry Messenger, but says that after they were intimate during their third hangout at his Glendale, Calif., apartment, Kourtney went silent despite his attempts to reach her.

Kourtney acknowledges working with Michael at the shoot — but the rest, says her attorney, is fiction. "They did not exchange contact information. Since the August 20, 2008, on-set photo shoot, Kourtney never spoke with him, saw him nor met him again. Kourtney has never been alone with him, and Kourtney certainly has never physically/intimately been with Mr. Girgenti," says her lawyer, who calls Michael's suggestion that he could be Mason's father "preposterous and an outrageous lie."

But Michael insists it all happened and first went public after Mason's birth, hoping Kourtney would agree to a DNA test for Mason. Now he's speaking out again in hopes it will "finally push them into taking the DNA test," says the Chicago native, who says he just wants the truth. "I would definitely want to acknowledge Mason if he's my kid," Michael says. "He deserves to know his real father."
It's interesting, right? Personally, I wouldn't doubt that Kourtney was sleeping with other men around the same time frame (like mother, like daughter), and it's possible that Kourtney really doesn't know. Or that she simply hopes that Scott is truly the father, which… hey, it's a more than solid possibility. I think Scott really loves Mason and from what I've seen, Scott loves being a dad (even if Scott is a douche to Kourtney). Anyway, I doubt anything will come of this, but I was just happy that Premo Stallone is still around.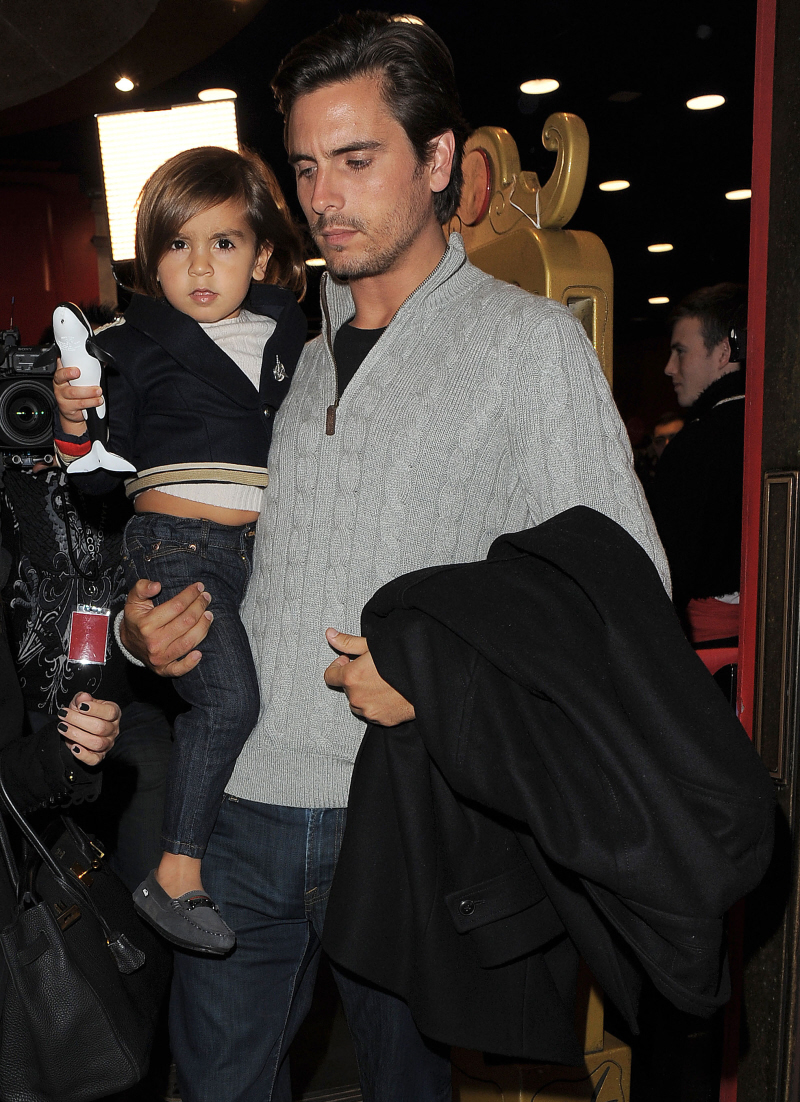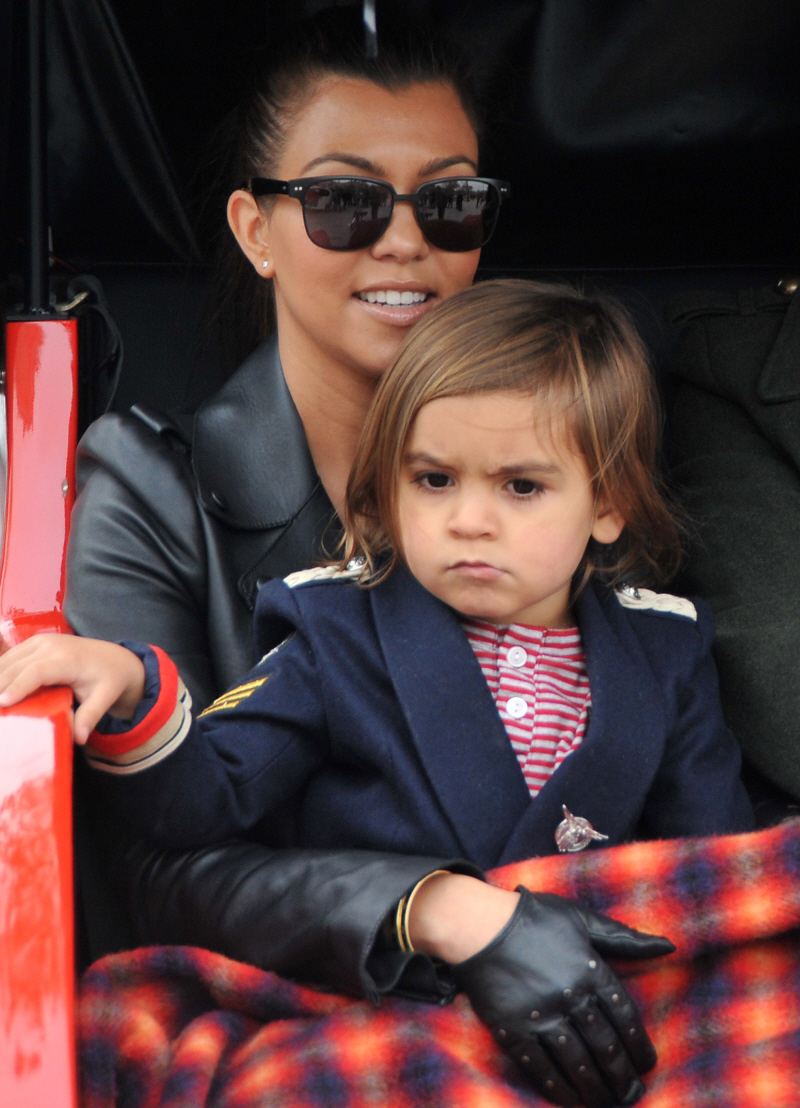 Cover courtesy of In Touch Weekly. Additional photos by Fame/Flynet and WENN.