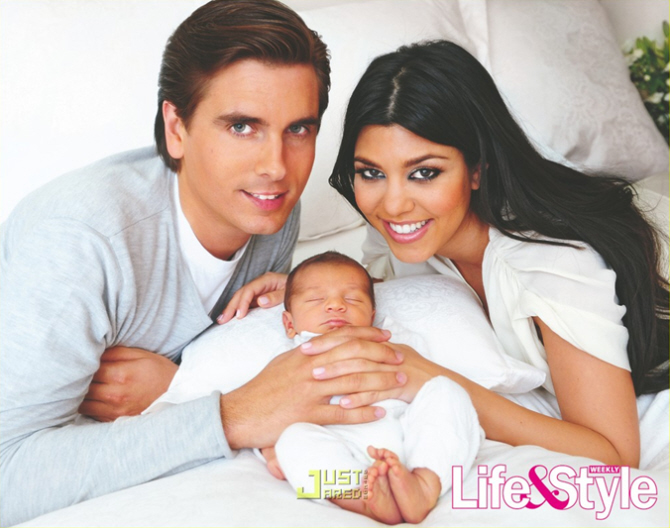 More than a month ago, Star Magazine released a very interesting report alleging that the baby-daddy of Kourtney Kardashian's son Mason Dixon (real name: Mason Dash Disick) might not be the one and only Scott Disick. According to the report, Kourtney had been boning a few different guys during the whole "she got knocked up" timeframe, and only one of them was Scott (by the way, she and Scott were officially "broken up" when she got pregnant). One of Star Magazine's lead contenders was Michael Girgenti, an aspiring rapper who goes by Premo Stallone. Because Kourtney has excellent taste in men, right? Here's a model photo of Premo: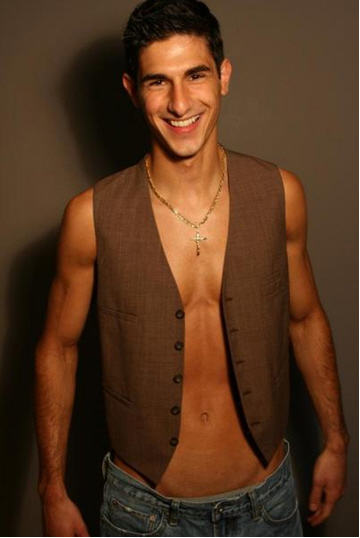 Anyhoodle, Michael Girgenti has now "confirmed" to Star Magazine that he could totally be the baby-daddy. Not only that, but he's demanding a paternity test. Oh, you know this is going to be good:
The handsome model who appeared in a steamy photo shoot with Kourtney Kardashian has come forward to confirm it. And now Michael Girgenti is demanding that Scott Disick join him in taking a paternity test to see who's the real daddy!

Michael says he and Kourtney enjoyed a single night of passion nine months before little Mason was born, at a time when she and Scott were on the outs.

"If Mason is Scott's son, more power to him," Michael tells Star. "But it he's mine, I need to part of his life. It's been eating away at me for months."

Michael and Kourtney first met in August 2008 at a photo shoot. "It was an incredibly sexy shoot," says Michael, who's also an aspiring actor and screenwriter. "At one point, I was shirtless and blindfolded, and Kourtney was wearing a baby doll teddy and fishnets and digging her fingernails into my chest!"

"She didn't want Scott there while we were shooting, and after the ice was broken, there was definitely electricity between us. It got very steamy. Kourtney was running her hands over me, pulling me around, and I was grabbing her butt."

Toward the end of the day, they agreed to stay in touch and exchanged e-mail addresses. Then Scott, 26, showed up just before the wrap. "So we didn't have any more interaction," says Michael.

Michael and Kourtney exchanged emails and stayed in tough for months, and he decided to make his move in November 2008. "I emailed her and asked if she wanted to hang out, how things were with Scott. She said she wanted to but was too busy, so we put it on the back burner."

In early March 2009, Michael got an email from Kourtney complaining about Scott, saying they were going through a rough patch. The next night she came over to Michael's apartment in Glendale at 1:30 a.m.

"We shared a friendly hug and just sat outside talking on the patio," he says. "She opened up to me about how Scott was disrespecting her, saying nasty things about her to their friends." Kourtney left after two hours. And though her rep has denied it, Michael says she returned two nights later -and things got physical.

"We were sitting next to each other on the living room couch, drinking red wine," he says. "I put my arm around her, we smiled at each other… and shared a long kiss before heading for the bedroom."

Michael and Kourtney had sex for an hour, he tells Star. "She was a wonderful lover and very beautiful. We didn't use any protection – she didn't ask me about it, and I was too caught up in the moment to think about it."

After Kourtney went home, Michael got an e-mail from her that same day complaining about Scott, and that was the last he heard from her.

Mason Dash was born on Dec. 14 – almost exactly nine months after the romp. "After the news broke last August that she was pregnant and I did the math, I started to think, 'That kid could very well be mine," he says. "I've sent Kourtney e-mails over the winter, saying we needed to talk about it – but she hasn't replied.

"Now it's to the point where I flat out just need to know if that's my son. I'm ready to take a paternity test, and I hope that Scott would be man enough to do the same. In the end, it's all about doing right by the boy – and I would be the best father I could be if he really were mine."
[From Star Magazine, print edition, February 8, 2010]
Here's the thing: I totally believe this. All of it. I'm sold. I think it's totally possible that Mason Dixon's daddy is not Scott Disick. Of course, I also believe it's possible it's not Premo Stallone either. I think Kourtney was stuck, like so many, many women, in a relationship cycle with a dude who treated her like crap (Scott), and she decided to screw around with whoever was around to make herself feel better. Premo was one of those guys. And he could be the baby-daddy. Oh, I want this scandal to grow!
Mason Dixon, Kourtney, and Scott, courtesy of Just Jared and Life & Style. Premo Stallone's model photo courtesy of Pop On the Pop.