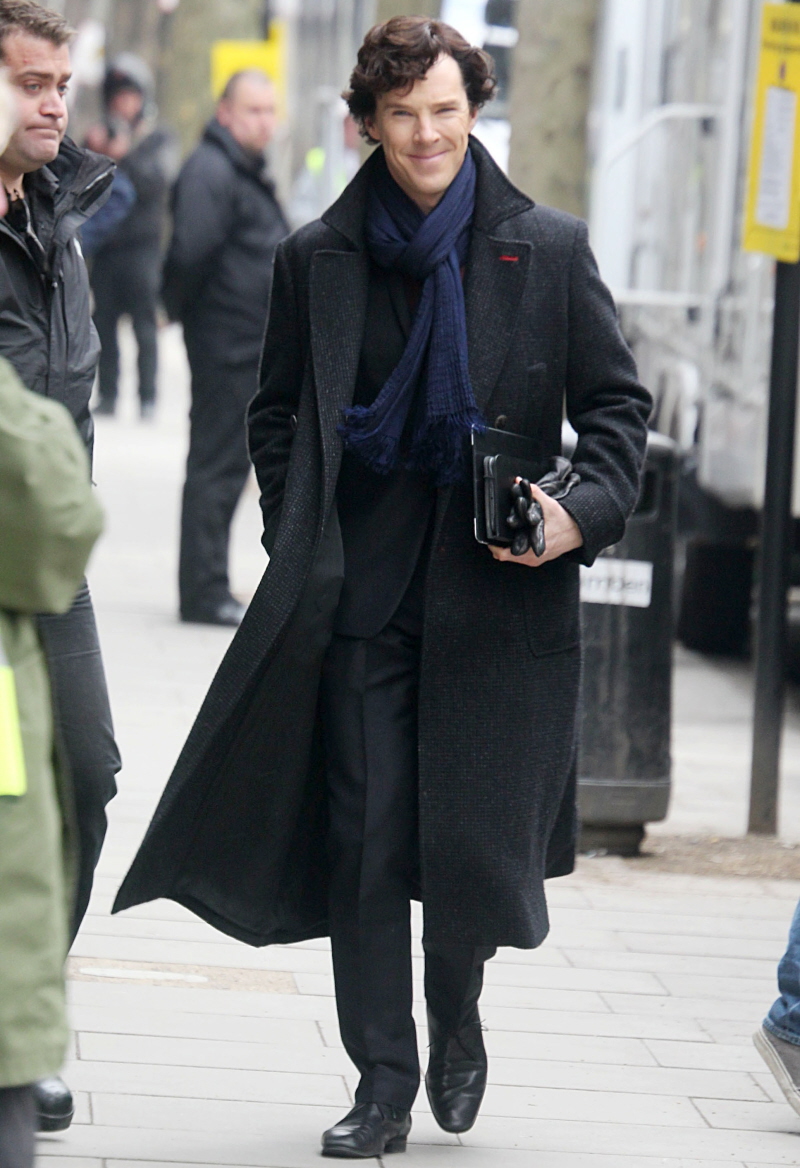 Here are some photos of MY (mineminemine) lover Benedict Cumberbatch in London yesterday.
SHERLOCK!!!!!!!!!!!!!!!!!!!!!!!
*dies*
Yes, he was filming Season 3 of Sherlock. With Martin Freeman (Dr. Watson), and I'm including some cute photos of Freeman too, in case Watson floats your boat (no judgment – CB adores Dr. Watson!). What scene do you think they're filming? They look pretty happy, so I guess Watson has already found out that his BFF Sherlock is still alive and they've probably already explained what happened. I actually published some photos of Cumby as Sherlock last weekend, but these pics are WAY more flattering for my Cumby. He's so pale and tall. So delicious!!
Apparently, the UK is officially Sherlock-crazy, because whenever Freeman and Cumby show up to some London location, they're swarmed by fans and any information discovered is posted online. Quite honestly, I want to know what happens next with these characters, but I'm not going to cyber-stalk the set or anything. I'm perfectly happy just seeing photos of Cumby… let's say, once a week. That will suit me just fine, if he gets pap'd as Sherlock once a week. Good compromise? Sherlock's producer Sue Vertue actually had to release a statement trying to get the Sherloonies to calm the f—k down – go here to read about that.
PS… DEERSTALKER. Or as Sherlock would say, "It's an ear-flap hat!"
PPS… Does anyone else enjoy how much Ben and Martin seem to like each other? There's no boy-drama from what I can see. They genuinely like each other.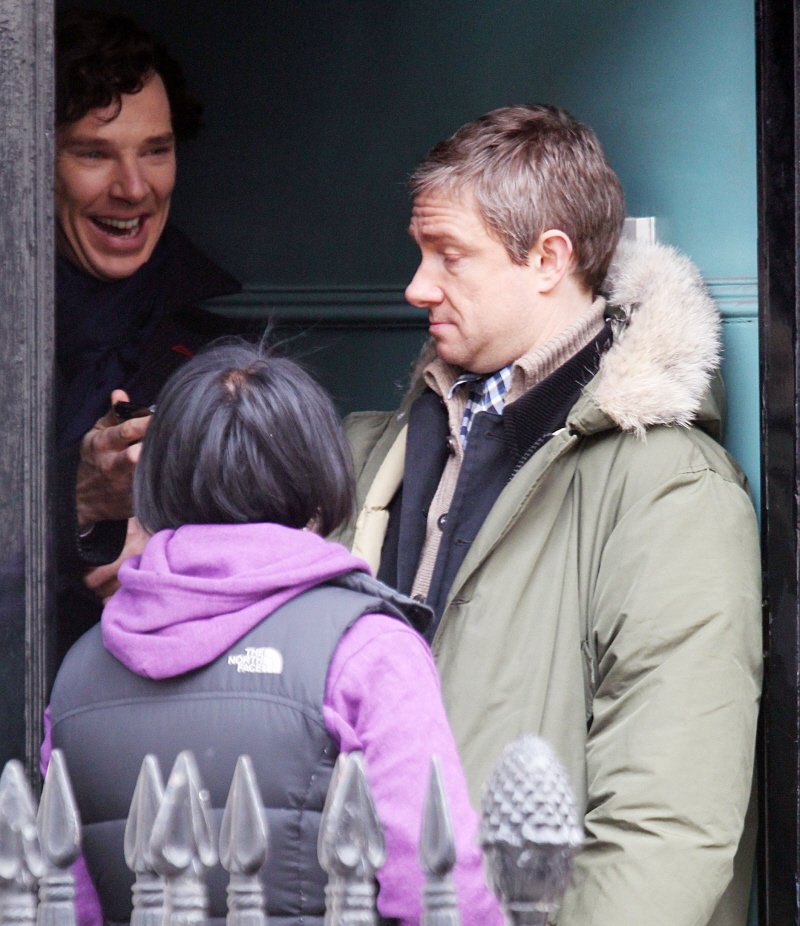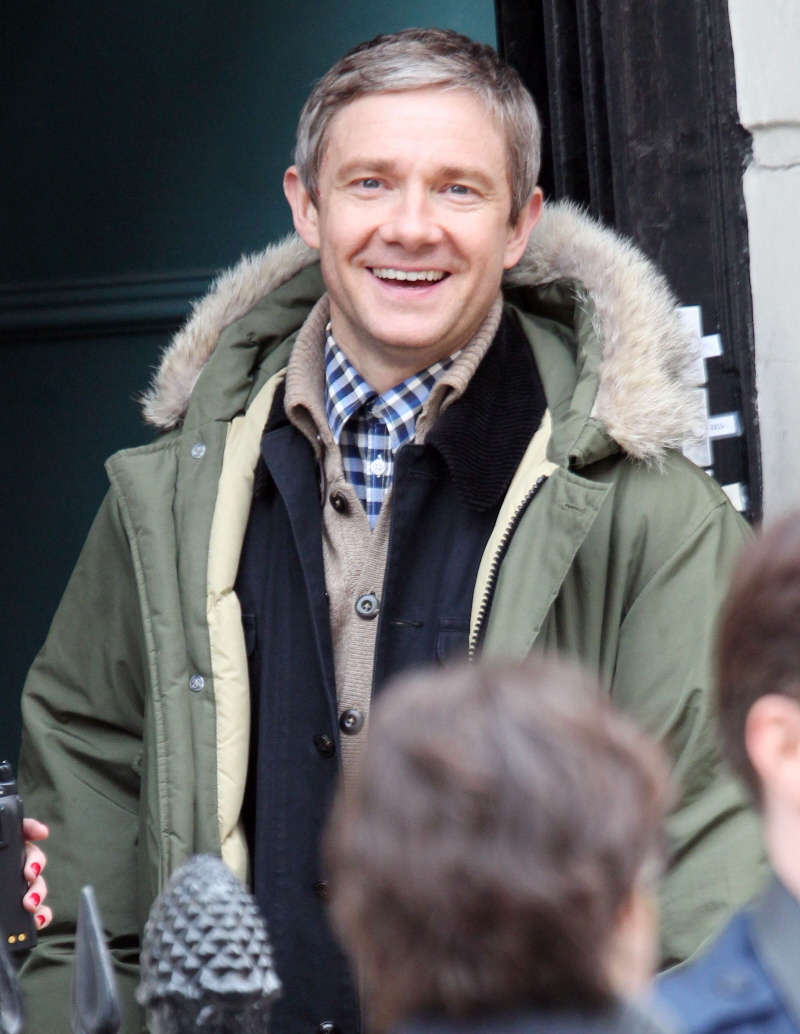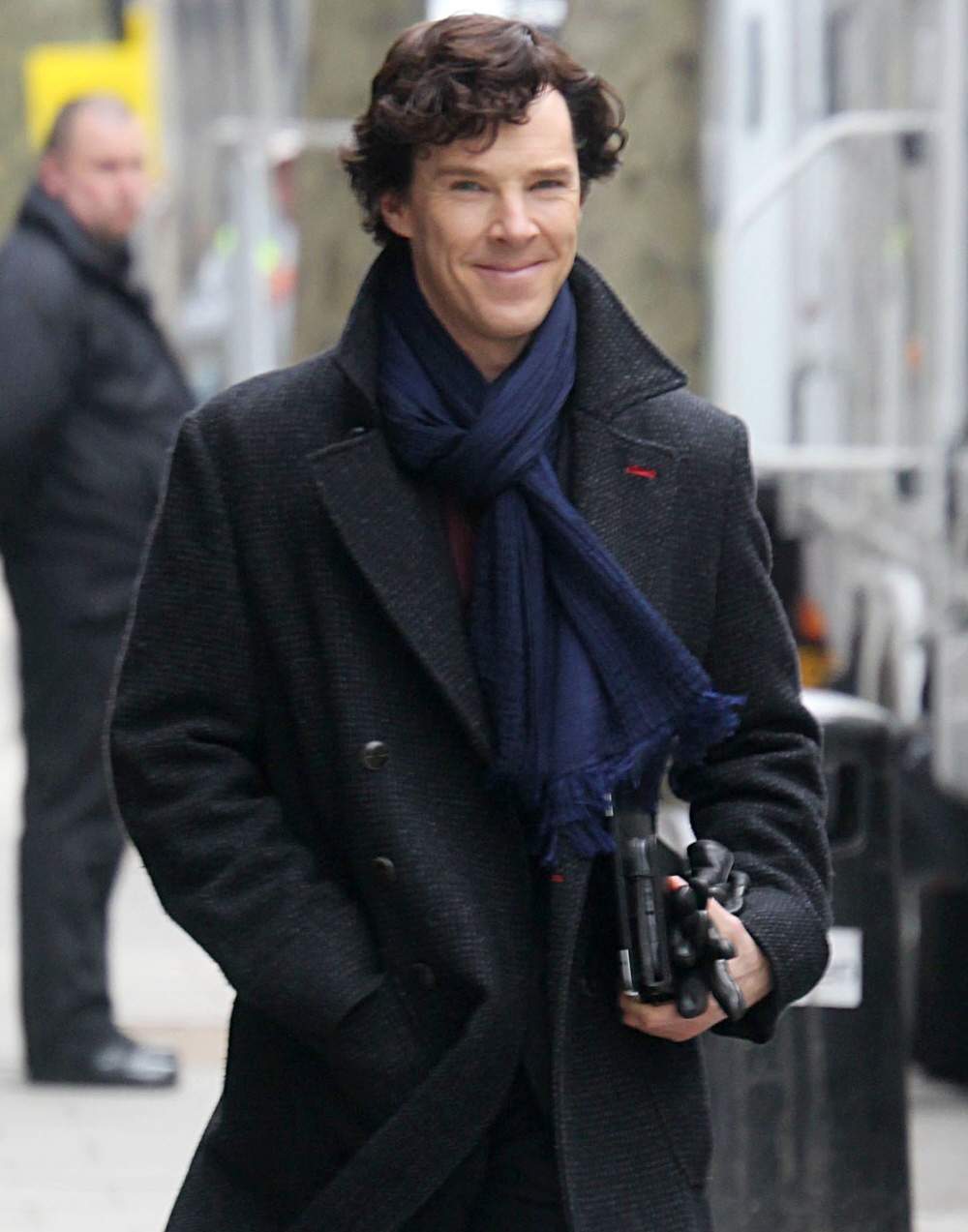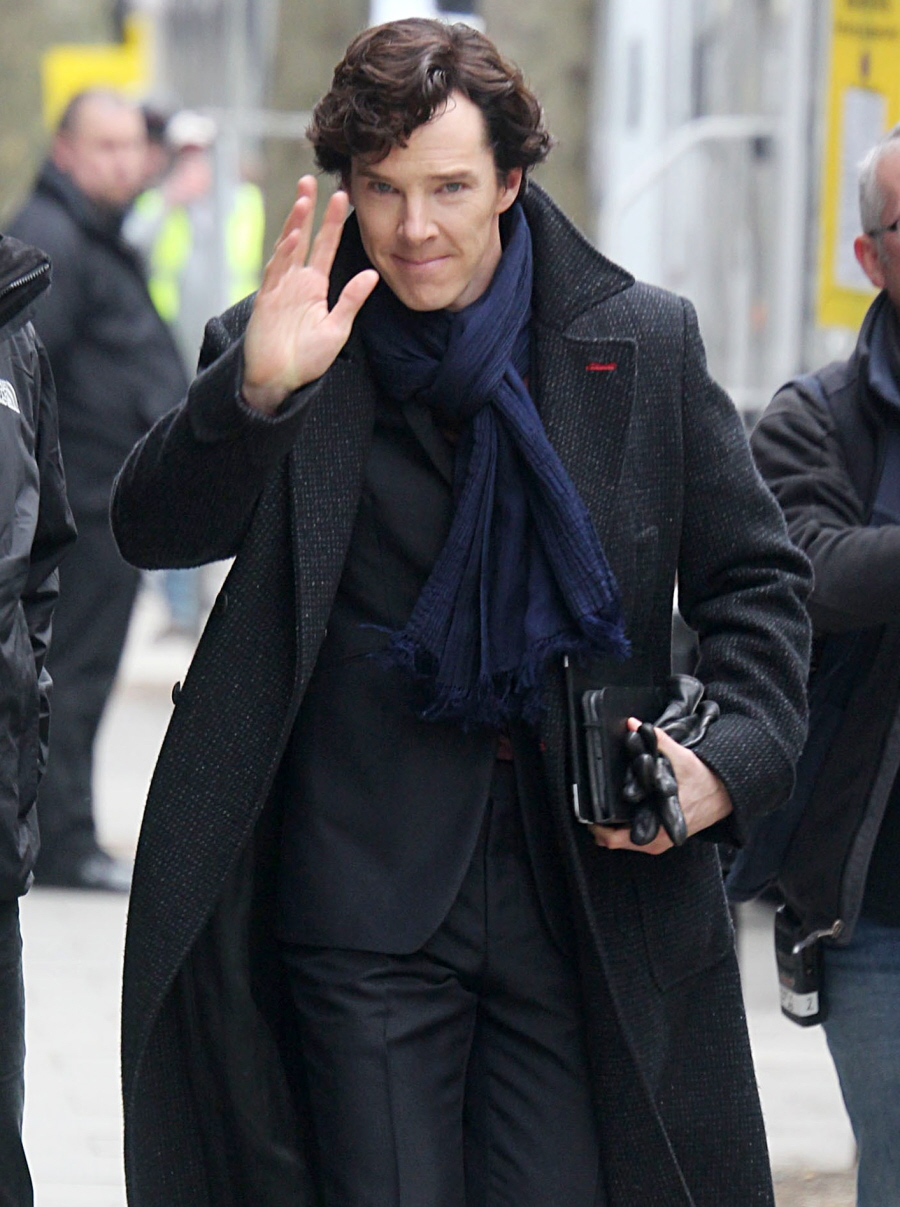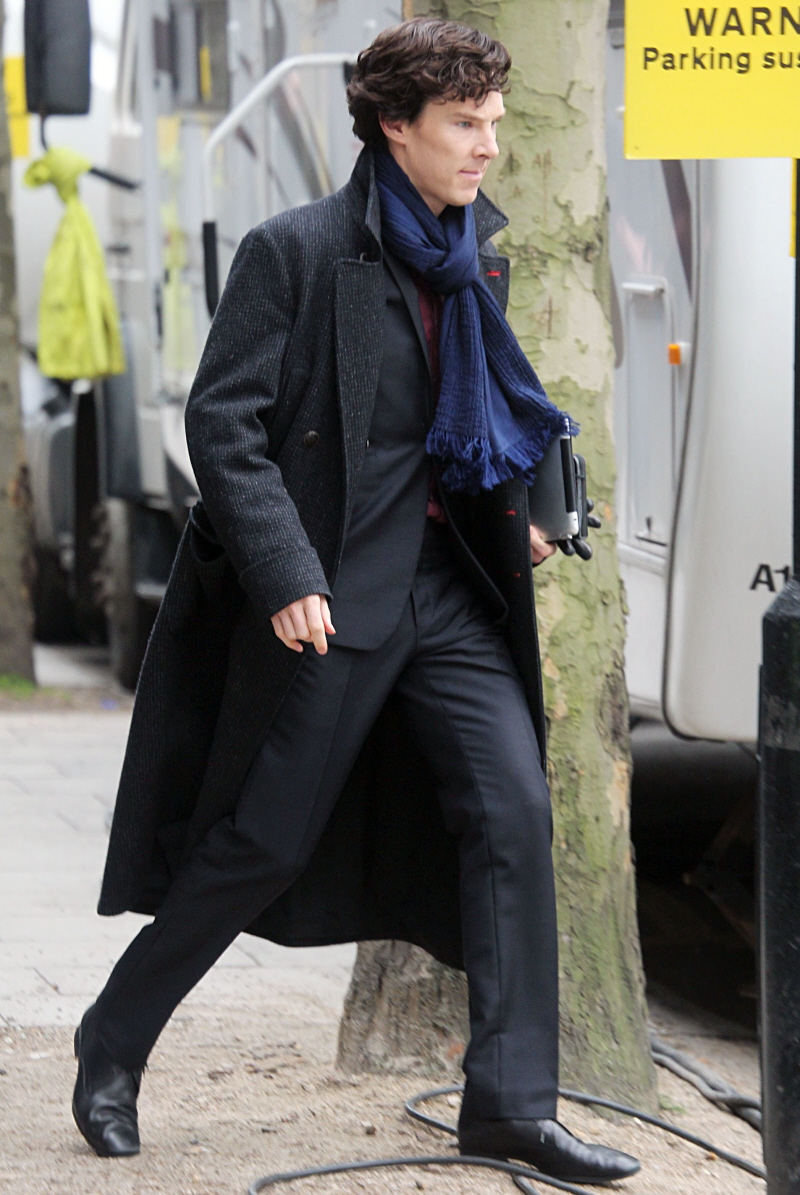 Photos courtesy of Fame/Flynet.