Brandi Glanville went to another super-budget event! These are pics of Brandi at the "OK! Magazine SO SEXY event at Skybar" last night. This event seems way tackier than even that McWrap event that Brandi went to a few weeks ago (remember that?). I'm looking through the photos to see if I can find anyone else worthwhile there… Bai Ling was there. Gilles Marini was there. Yolanda Foster was there. So yes, Brandi was the biggest celebrity there. I have no problem saying that.
Ah, I just checked her Twitter… she tweeted: "Bad hair skin night, but thats not gonna keep me from hosting the #SOSEXY #OKMAGAZINE party!" So she was the HOST! Well, then that's a pretty good gig for her. I hope she got a nice paycheck for this gig. As for Brandi's dress… it's cute. It's way more conservative than she usually goes. I like that her tatas are covered up and the hemline seems almost demure for her. It IS kind of basic, but I think a lot of women would love to own this LBD.
I have to say, I'm kind of impressed with Brandi keeping her word (so far) about not engaging LeAnn and Eddie's melodrama and narcissism. Brandi didn't say a word (that I can see) about LeAnn's attempts to famewhore Jake Cibrian's sixth birthday party last weekend. Brandi didn't engage, and the result was that LeAnn looked like an idiot who uses her stepsons as publicity pawns. Brandi's refusal to engage also makes LeAnn more and more desperate, I think. Which is probably a bad thing. I wonder if Brandi should have disengaged earlier? Eh. She needed to engage them to promote her book, and it worked out beautifully for her. So while her "taking the high road" stance might be disingenuous at this point, she still looks better than LeAnn.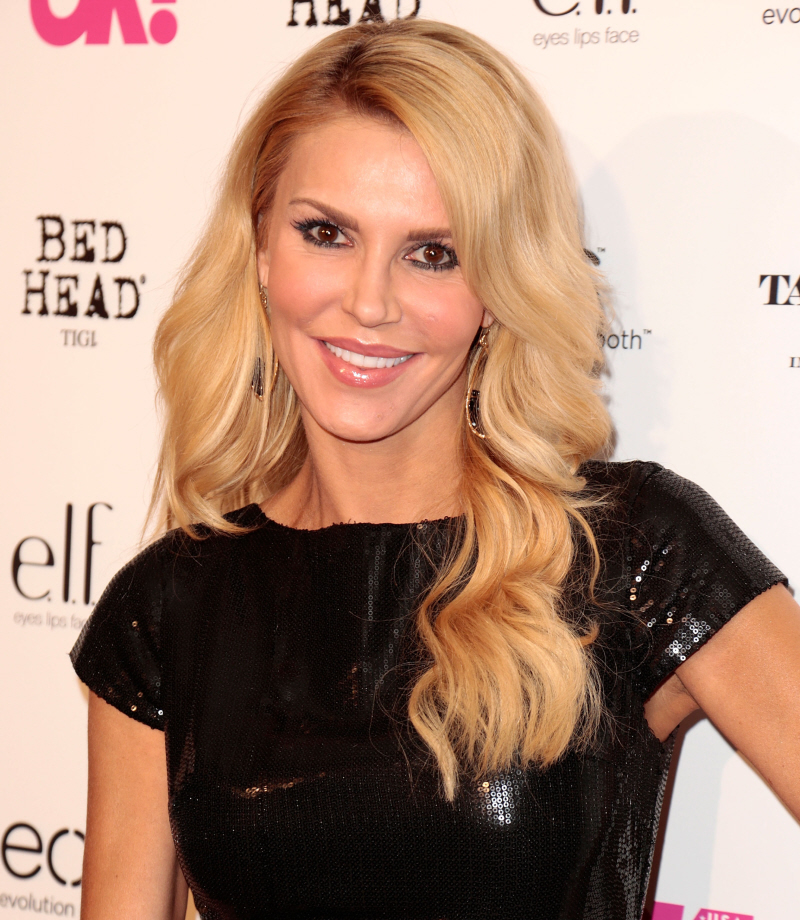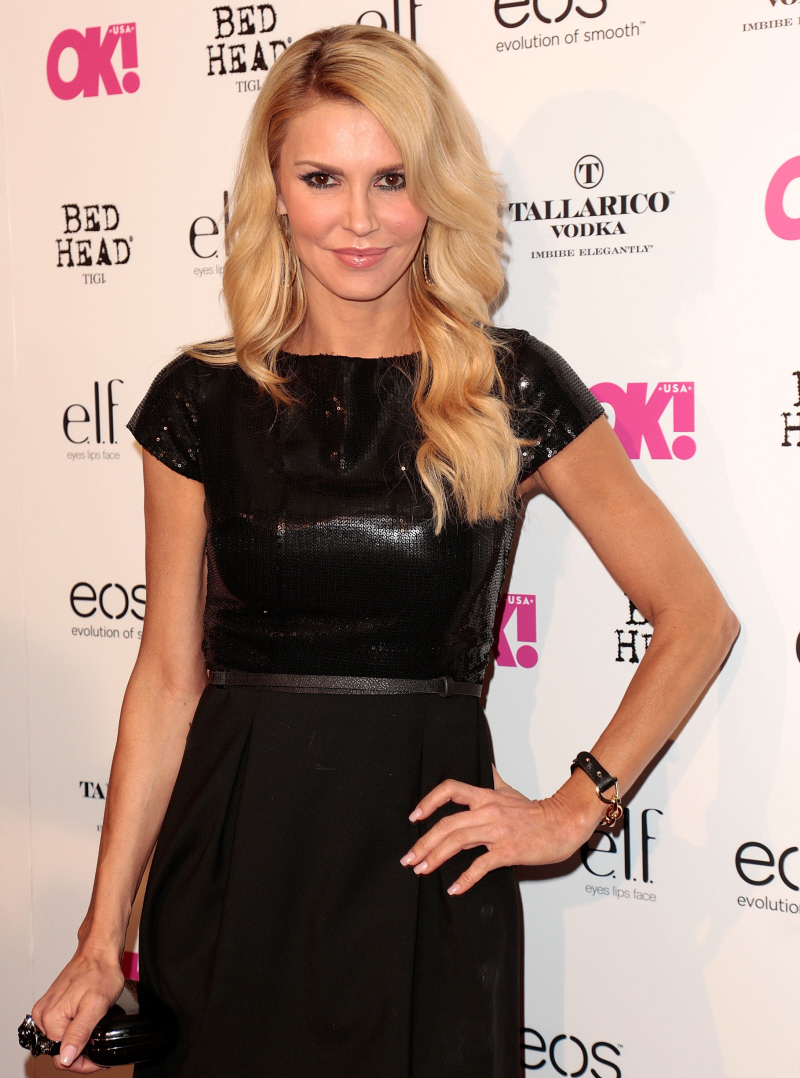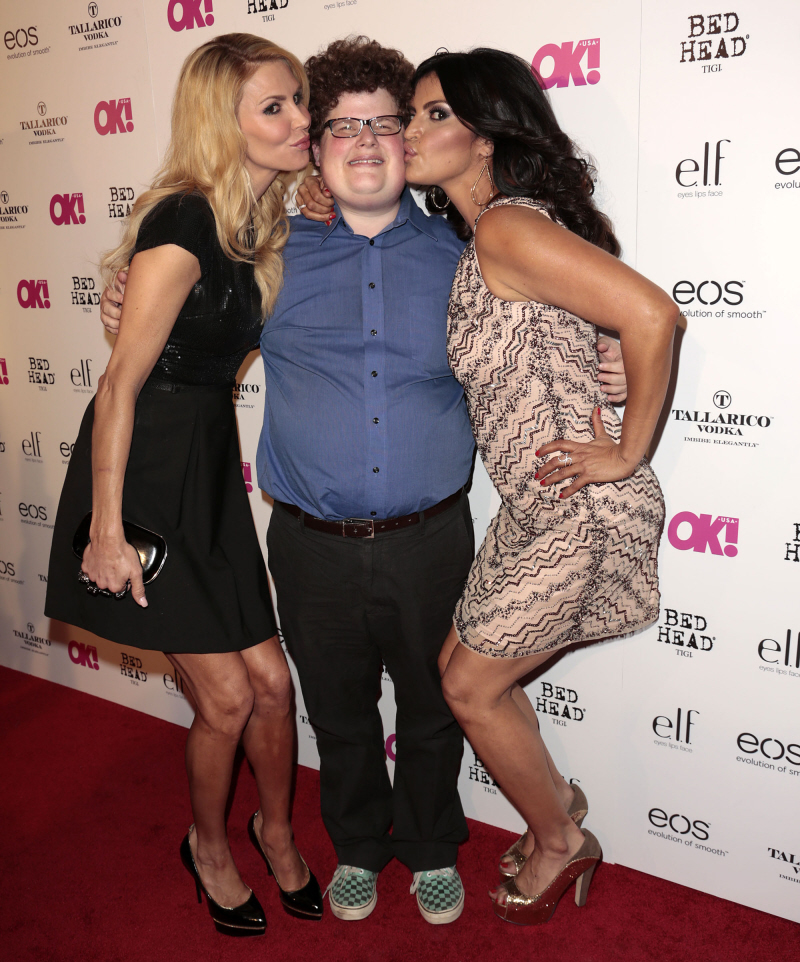 Photos courtesy of Brian To/WENN.com.