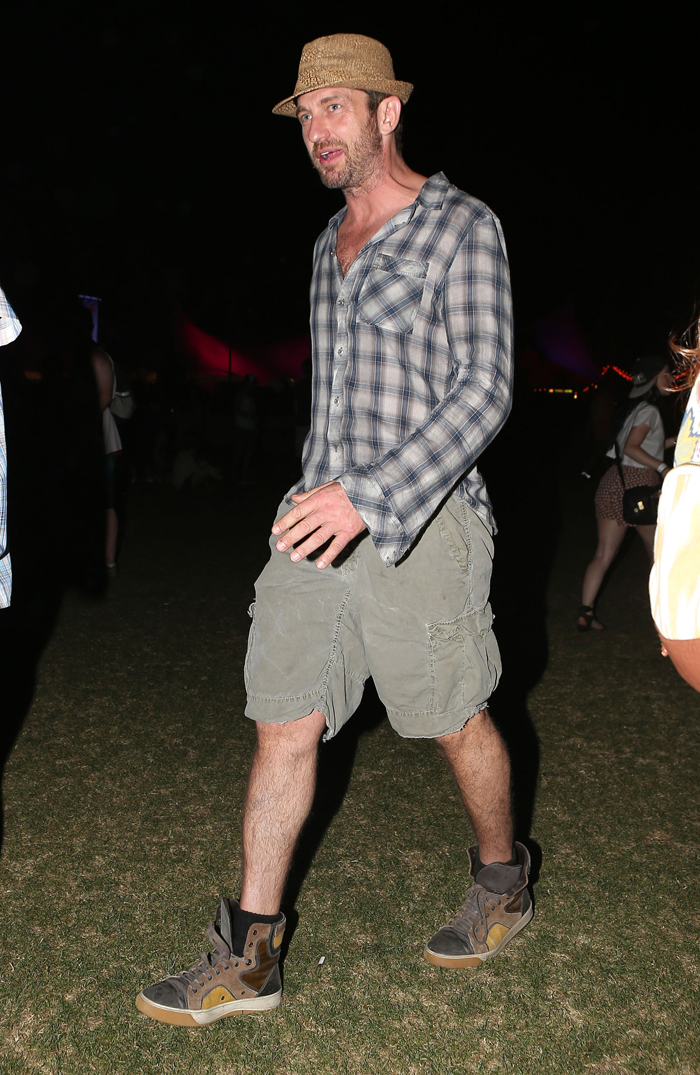 The Coachella festival raged on for a second weekend, and there are tons of new photos, but this was like Coachella reject weekend. In other words, there was no Alexander Skarsgard in attendance to double fist Viking beer and generally hang around looking hot. And there were no Robsten sightings to awkward up the place either. Instead, we've got Gerard Butler, who loves Coachella because it's his very favorite place to enjoy porta potty sex with randoms. I think last year's festival was the breaking point for Kaiser's enduring crush on the dude, and I can't blame her because that sh-t is nasty. My own, long-dead fascination with Gerard lasted about five minutes after watching 300, and then the guy tried to lazily pass off his Scottish brogue for an Irish accent in P.S. I Love You, and I was done with him for good. If that hadn't done the trick, I'm sure porta potty sex would have sufficed to gross me out enough too.
Here are some more photos from Coachella, weekend deux. Courtney Love was there and was a total mess, of course. I imagine she plotted to accost Gerard in a porta potty before completely losing her train of thought.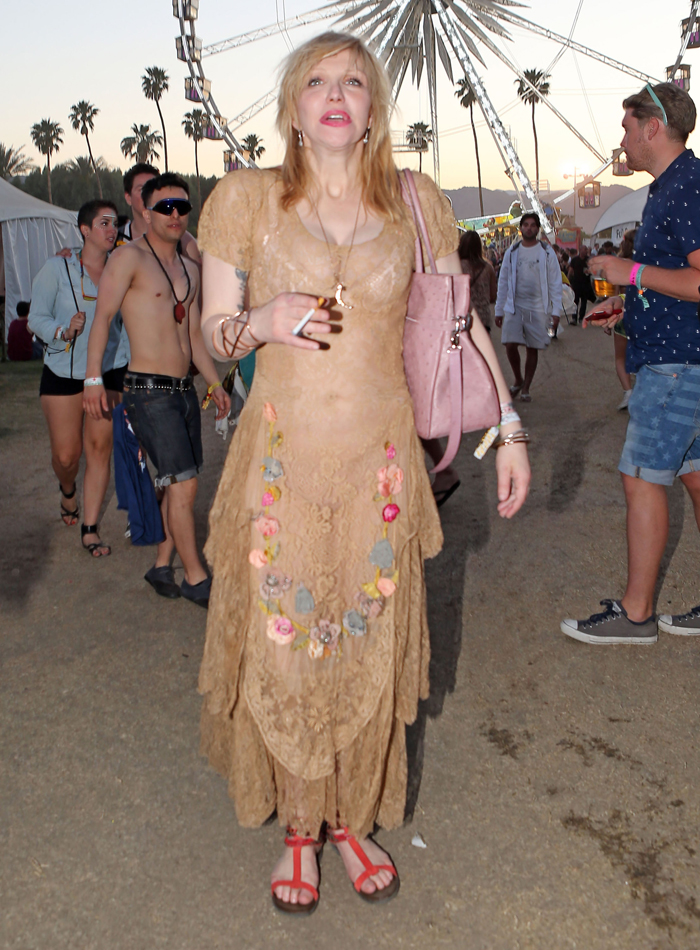 Jessica Alba seems out of place at Coachella. She probably worried the entire time about all of the plastic bottles that were poisoning everyone at the festival.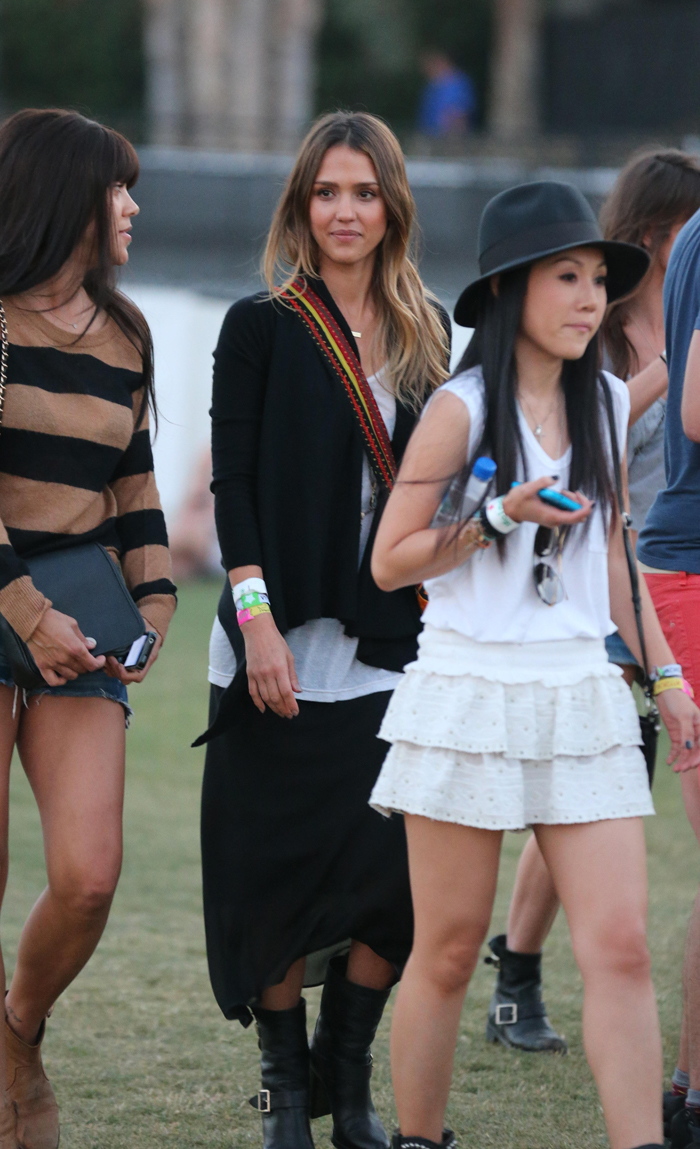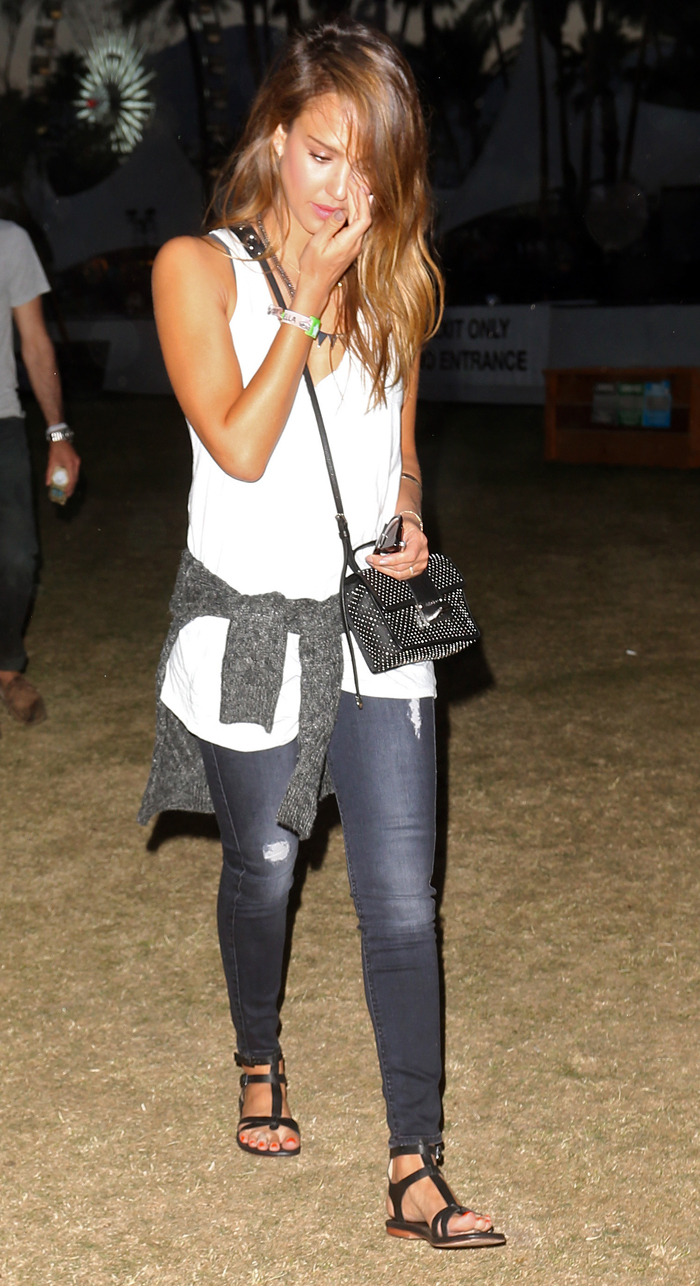 Mischa Barton seemed really out of it and overdressed for an event where people lounge around on the grass.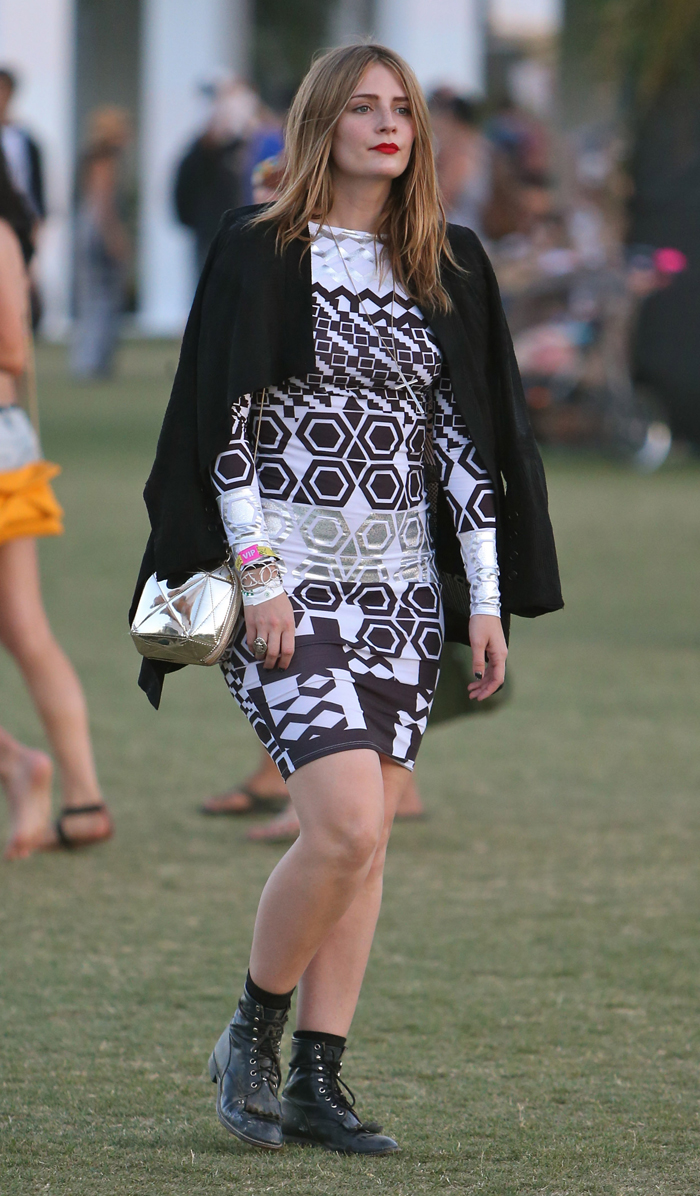 I think Paris Hilton and River Viiperi are basically living at Coachella now. Man, Paris really needs a new shtick.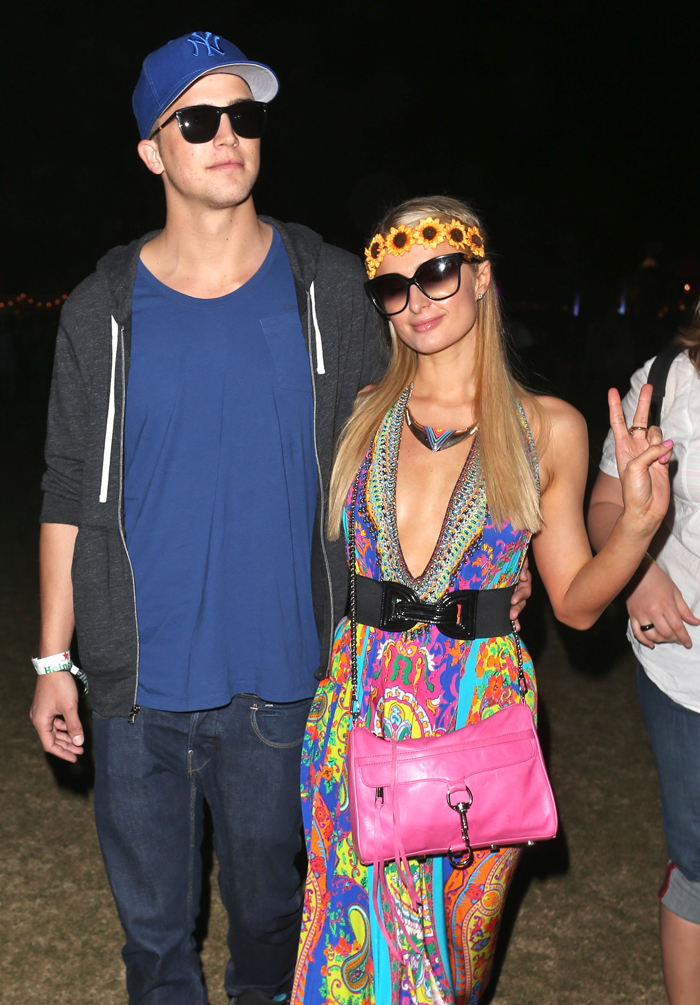 Hey, it's Robert Ackroyd from Florence + the Machine. He and Katy Perry debuted their romance at last year's festival, and now he's but a distant memory in a douchecloud of John Mayer.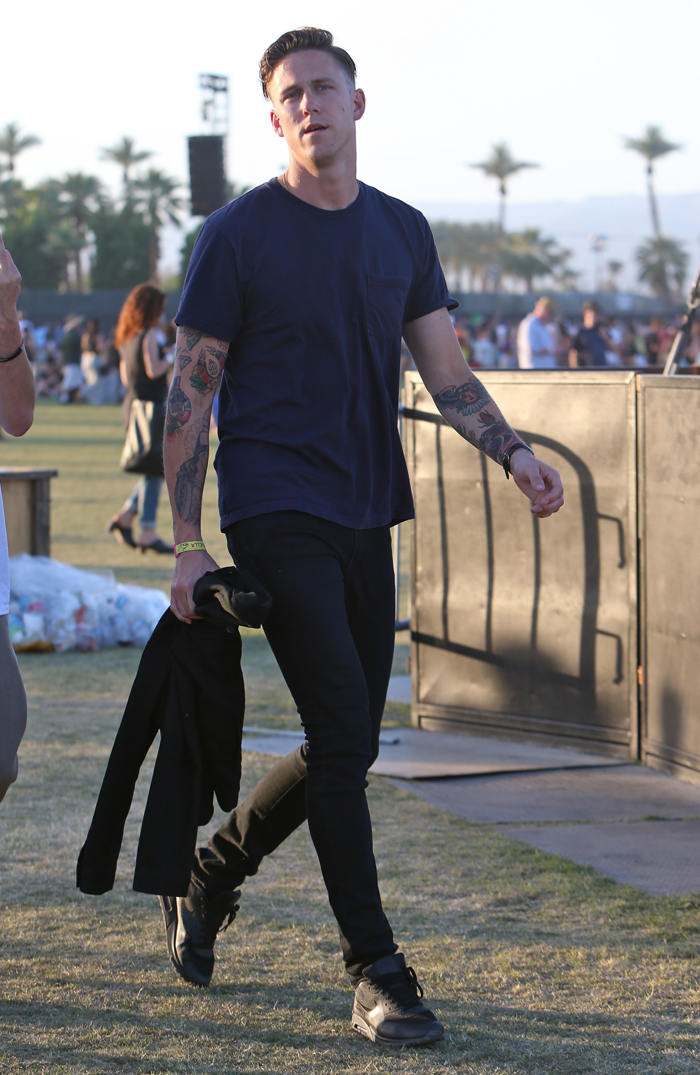 Remember the revolting Brandon Davis? He's lost a lot of weight, but he still looks like a greasy bear.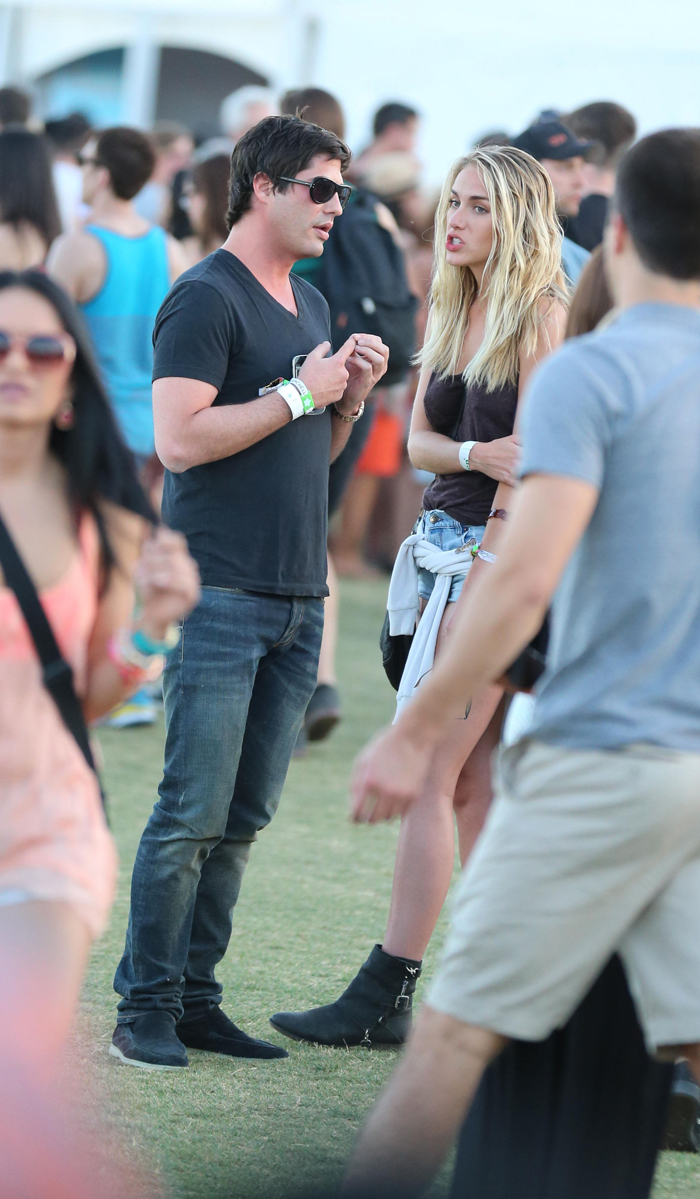 Photos courtesy of Fame/Flynet and WENN