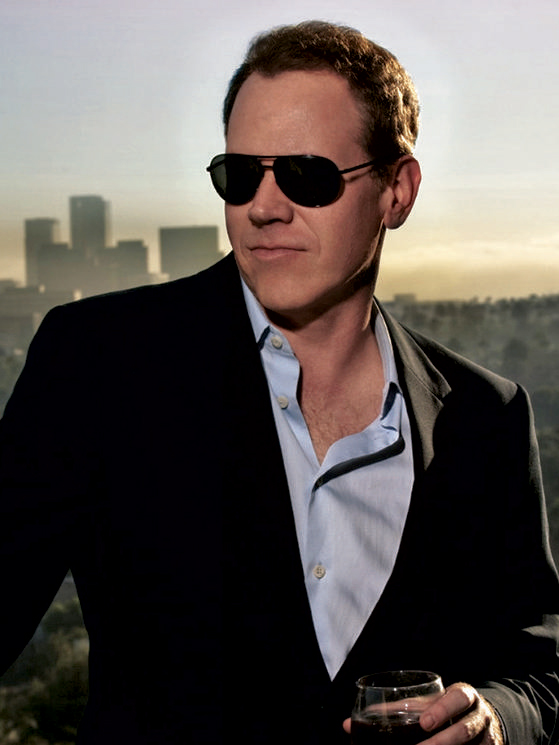 Bret Easton Ellis was once known as a brilliant writer who possessed a deliciously biting satiric wit and penned fabulous (if ultimately disturbing) novels such as Less Than Zero and American Psycho that were adapted into iconic films. These days, Bret is best known for getting sh-tfaced drunk and launching into (sometimes) offensive Twitter tirades that, by his own admission, have the end result of creating fallout that transforms him into a couch-bound depressive. Well, he still does other stuff too like pen the screenplay for The Canyons, which starred Lindsay Lohan — enough said.
One wonders exactly why Bret continues to engage within drunken Twitter trainwrecks of the solo variety. Most recently, he was called out for his sexists tweets about director Kathryn Bigelow, whom he insisted "would be considered a mildly interesting filmmaker if she was a man but since she's a very hot woman she's really overrated." Bret followed up with "if The Hurt Locker" had been directed by a man it would not have won the Oscar for best director." He later admitted to being drunk and sort of apologized by way of pointing out that he's a gay male and therefore a member of a persecuted class, so this should have a huge impact on how we interpret his still-sexist words.
Now Bret has gone and offended the gay community through a series of tweets that span the past few years. One such example (and I'll list more at the bottom of this post) occurred in April 2011 wherein he stated that watching "Glee" is like "stepping into a puddle of HIV." While Bret's words in the above instance are so forthright and politically incorrect that they're almost amusing, GLAAD was decidedly not impressed by what they perceived as a "callous" public stance on the LGBT community. So they disinvited (or rather, banned) Bret from the GLAAD Media Awards, and of course Bret expressed his displeasure on Twitter. In response to the ban, he tweeted, "As a gay man in a domestic partnership who plans to get married, I'm sad to hear I've been banned by GLAAD from attending tomorrow's event. GLAAD is supposedly 'furious' about my tweets. And I'm guessing not the ones concerning my boyfriend or how sexy I think Adam Driver is."

Bret further alleged that he was specifically warned not to tweet his feelings on the ban: "After GLAAD banned me they told the friend who was bringing me to the event to WARN 'Bret not to go public or TWEET about this decision.'"

Bret then went on to state his disgust at GLAAD's choice of Bill Clinton as winner of the Advocate for Change Award by pointing out that Clinton signed DOMA and Don't Ask Don't Tell while also cheating on Hillary (not sure what that last one has to do with gay people, but whatever).

Naturally, Bret's tweets put the media on bemused alert, and GLAAD defended its decision with the following rationale:
GLAAD's Vice President of Communications Rich Ferraro told EW, "Given the crude remarks [Bret's] made about the gay community and people living with HIV/AIDS, this publicity stunt is not surprising."

The organization revealed that it has attempted to rectify its issues with him and his insensitive comments previously, but he has failed to respond to its requests. "GLAAD spoke with the guest who was planning to bring Bret about his recent remarks, which the gay community responded negatively to. We also asked for a time to sit down with Bret and planned to invite other leaders in the gay community as well as the HIV/AIDS community," Ferraro said. "The guest replaced Bret at the fundraiser and there has been no response from Bret regarding the meeting. It is a shame and disservice to the gay community that Bret appears to be trying to overshadow the high-profile allies, including Betty White, Chris Evans, Kelly Rowland and so many others who used the event to show their support for LGBT people and advocated for equality in the Boy Scouts, marriage and across the country."
[From Popwatch]
Among the tweets that offended GLAAD enough to ban Bret from attending the ceremony were an August 2012 tweet where he declared Matt Bomer to be a terrible choice for 50 Shades of Grey: "Okay I'll say it. Matt Bomer isn't right for Christian Grey because he is openly gay. He's great for other roles but this is too big a game."

Bret has also stated that "The New Normal" (which was honored by GLAAD) is "a gay minstrel show" that features Andrew Ranell, who "makes Sean Hayes in Will & Grace seem like Jason Statham in just about anything." Damn, dude.

What are we to make of all of this? Bret Easton Ellis obviously fancies himself a drunken artisan of politically incorrect tweets, which is fine. However, Bret doesn't realize that GLAAD has the right to be offended at whatever remarks it chooses to be offended by, and just because Bret is gay, that doesn't mean that GLAAD will necessarily embrace him as a representative of their causes. Like, the dude really thinks that being gay means he can say whatever he wants without repercussion, and he doesn't realize that while he's free to express his opinions, not everyone has to embrace them as a stellar example of humanity, gay or otherwise.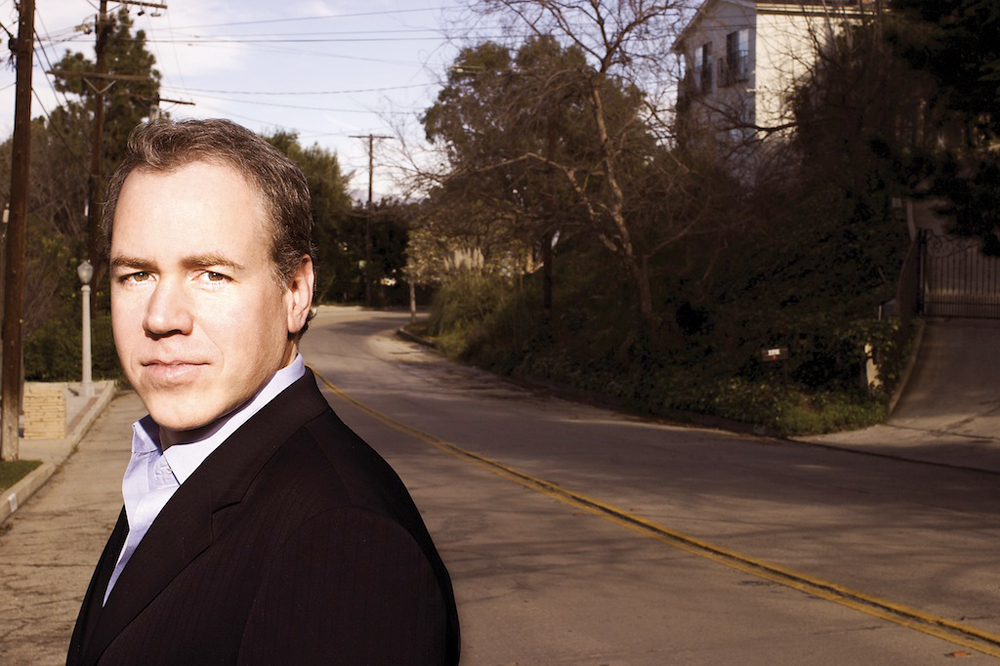 Photos courtesy of Bret Easton Ellis on Facebook and Twitter