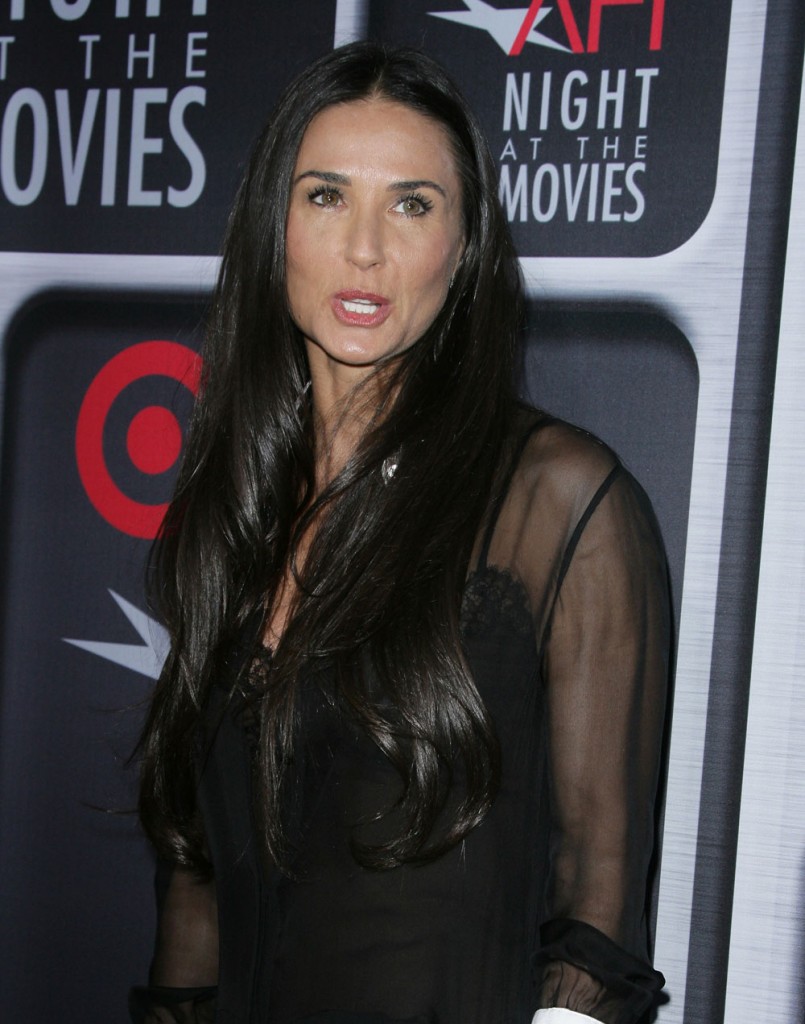 These are the first red carpet photos of Demi Moore we've seen in months. The last time we saw her at an event was last December, when she was acting the fool at a party for Terry Richardson. So Demi hasn't been putting herself out there, she hasn't been tweeting, and we've only heard some scattered stories about how she's still upset over Ashton's romance with Mila Kunis and is trying to stick it to him in the divorce.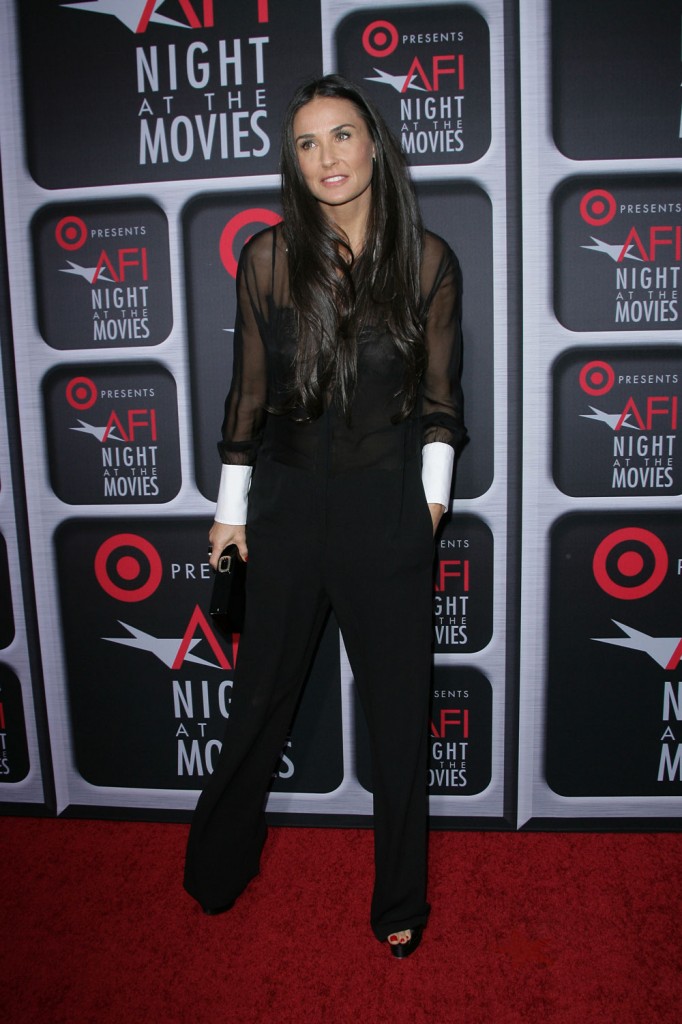 These photos of her looking healthy and happy last night at the AFI Night at the Movies will go a long way to change the narrative. (Update: Demi was presenting her movie Ghost at the festival, Cher was there for Moonstruck, and Sally Field was there for Norma Rae.) She looks like she's gained some much-needed weight, her eyes look normal and not-glazed over and she looks perfectly at ease and like she's having a good time. I'm so glad to see her like this. It's as if she's come out on the other side of her Ashton obsession and is ready to face the world anew.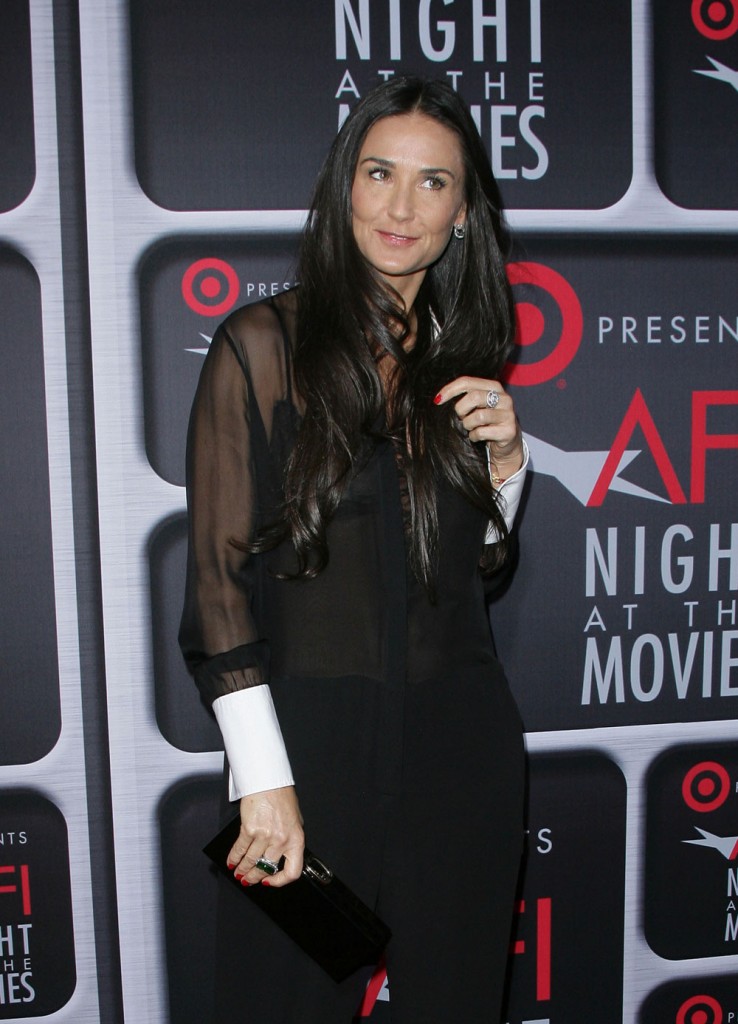 In terms of her outfit it's fug to me but not terrible. Just Jared points out that this is a Valentino jumpsuit. There's something so 90s about wearing a see through blouse with lingerie underneath and big white cuffs, but it's not terrible. Her tits aren't assaulting us, and she's covered up well enough and looks comfortable. It's appropriate for the event. This is a win for Demi. Something negative: her extensions look really fake. Maybe she needs them to cover her bra, though.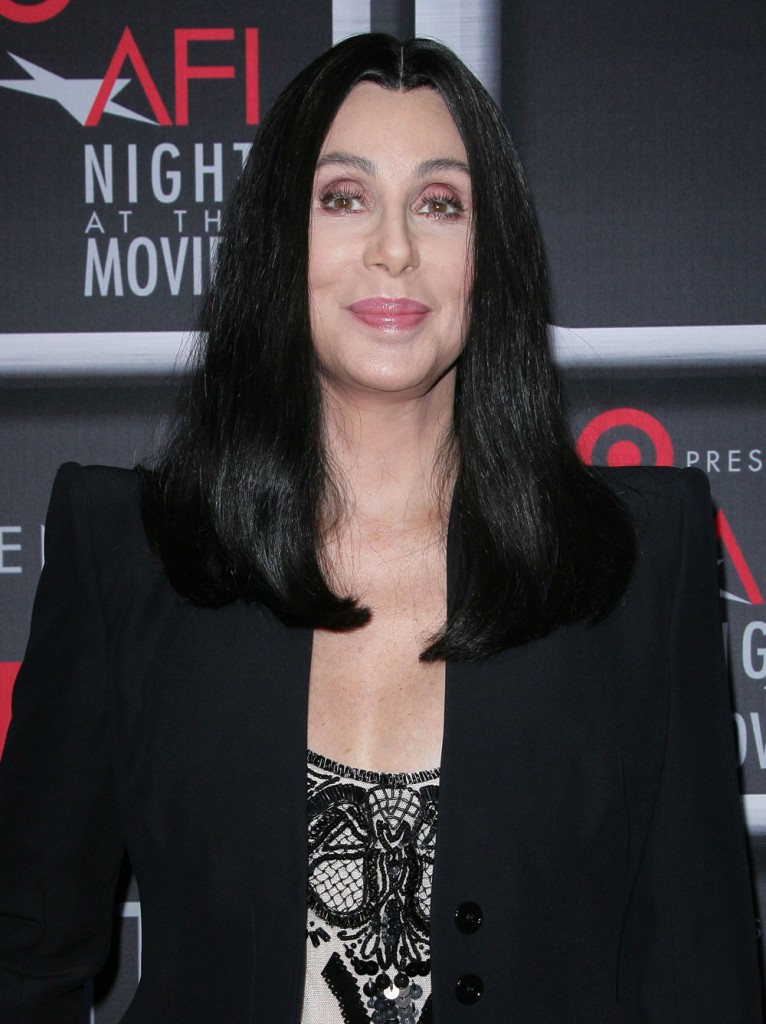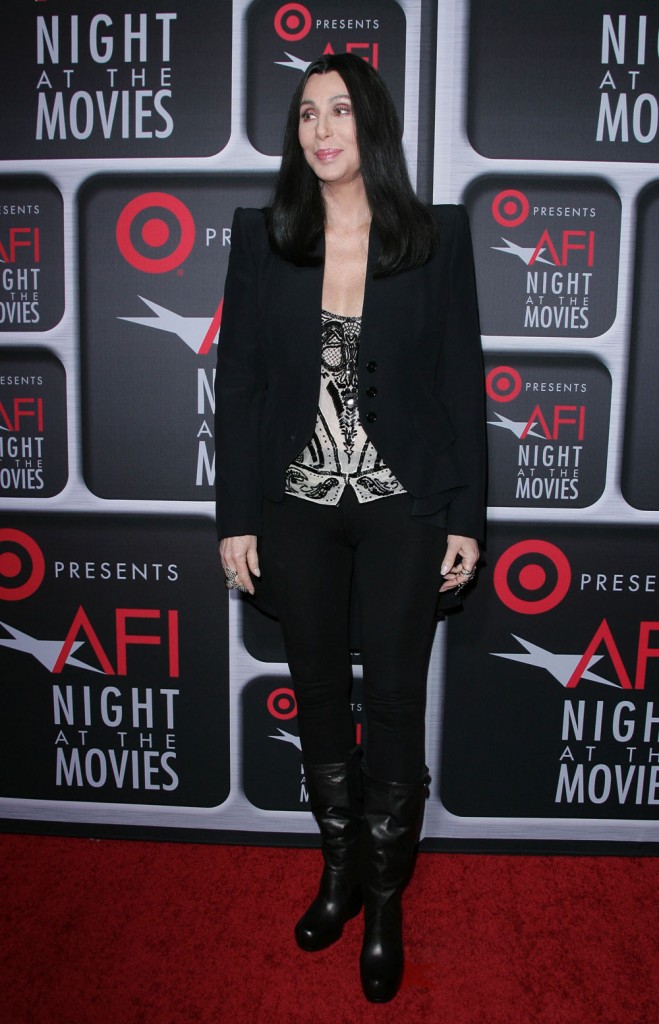 Cher was there in a long black jacket and pants paried with a black and white bustier thing. The Daily Mail points us to a picture of Cher and Demi together and notes that they "sport identical unlined foreheads." Isn't that how all the monied LA ladies look?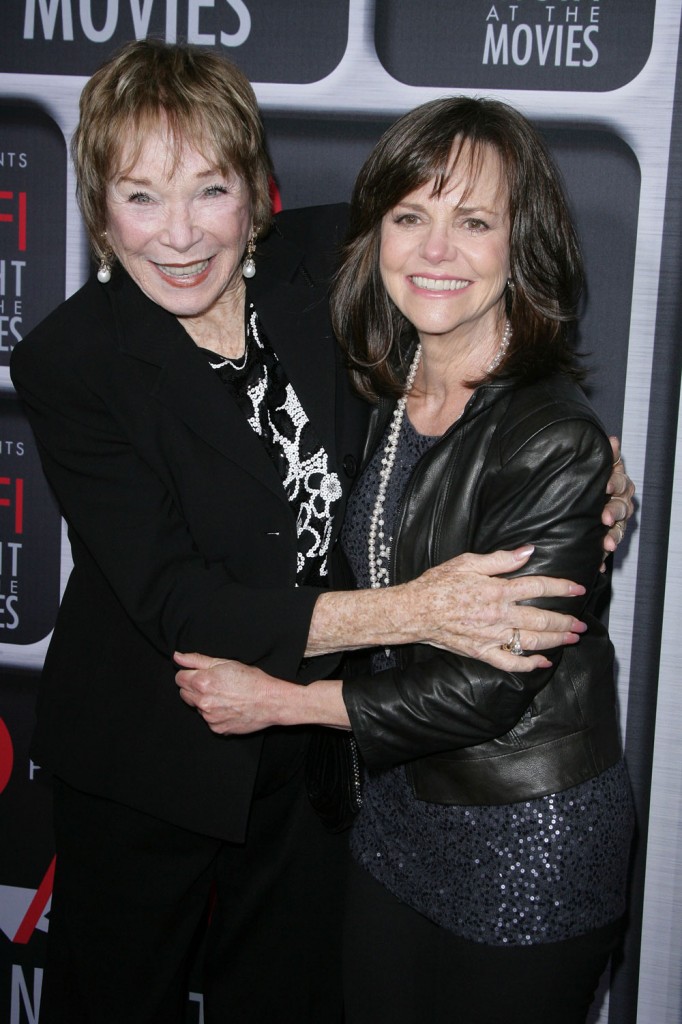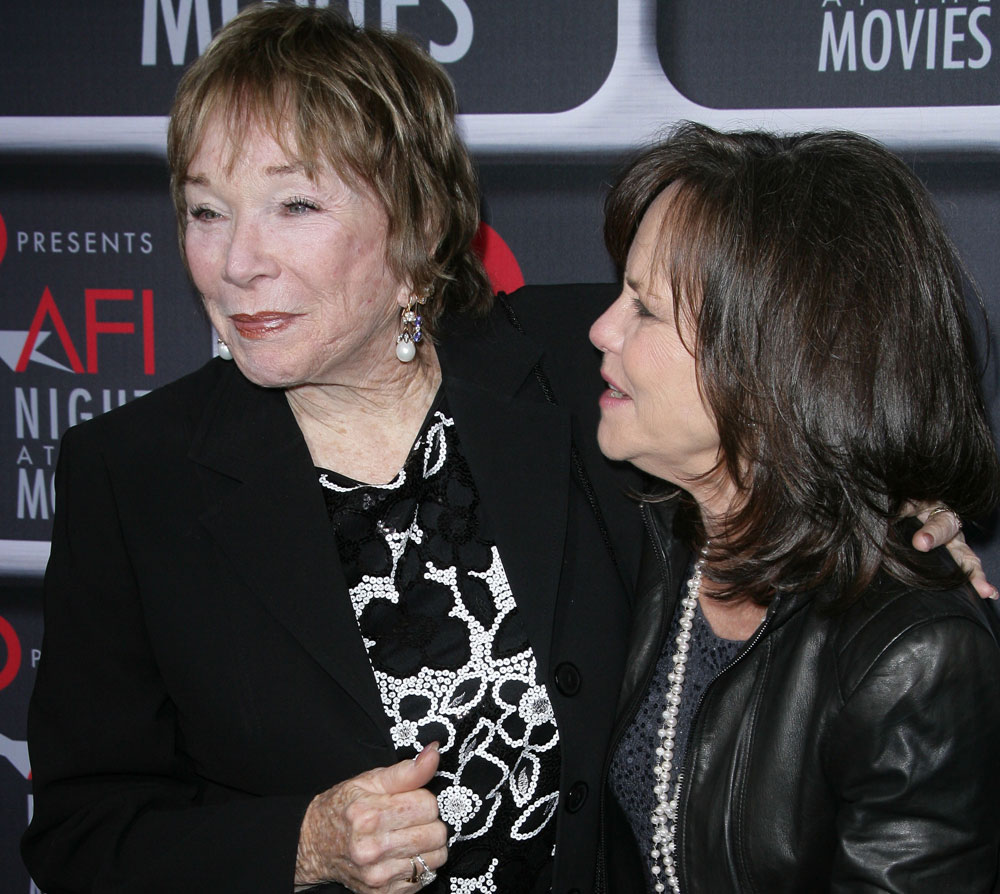 These are some of my favorite photos, of Shirley Maclaine and Sally Field embracing. I want to hang out with them! Also, Sally's leather jacket is so cute with that outfit.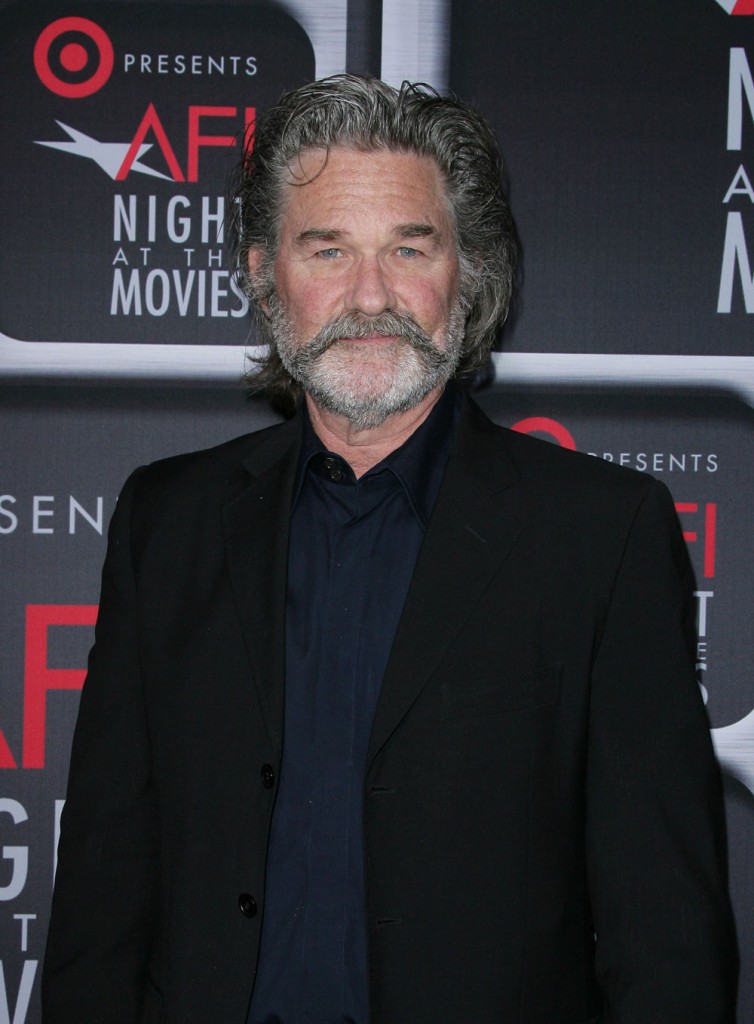 Kurt Russell. Sometimes he looks like a GILF to me, but not here. No Goldie, which makes me sad.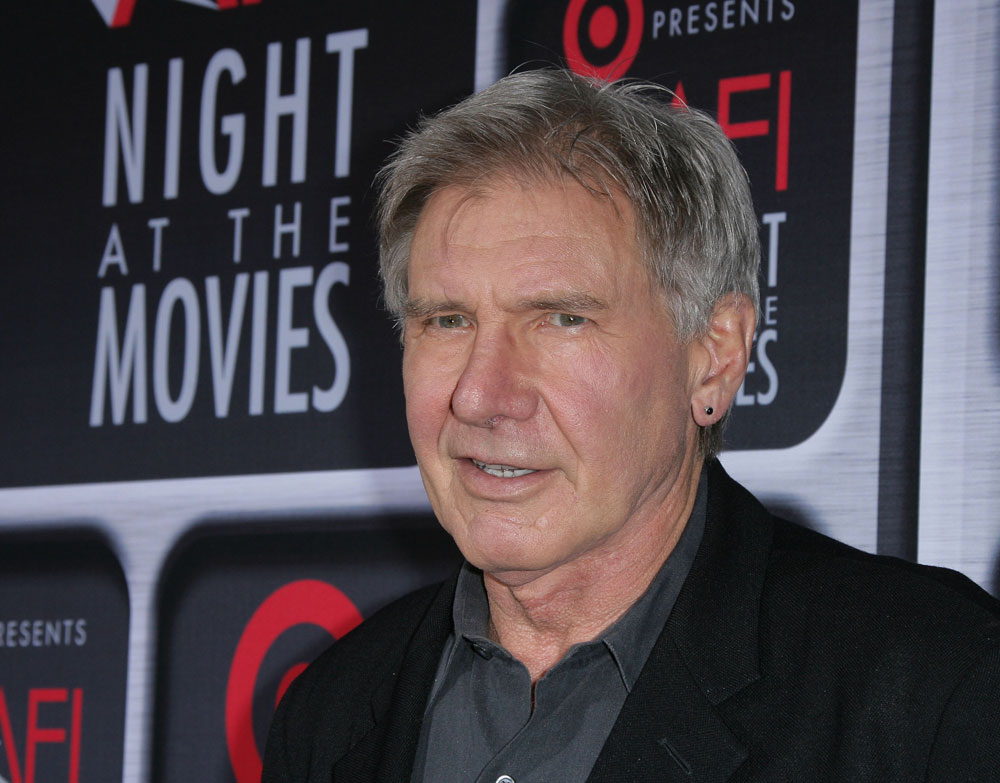 Harrison Ford also flew solo.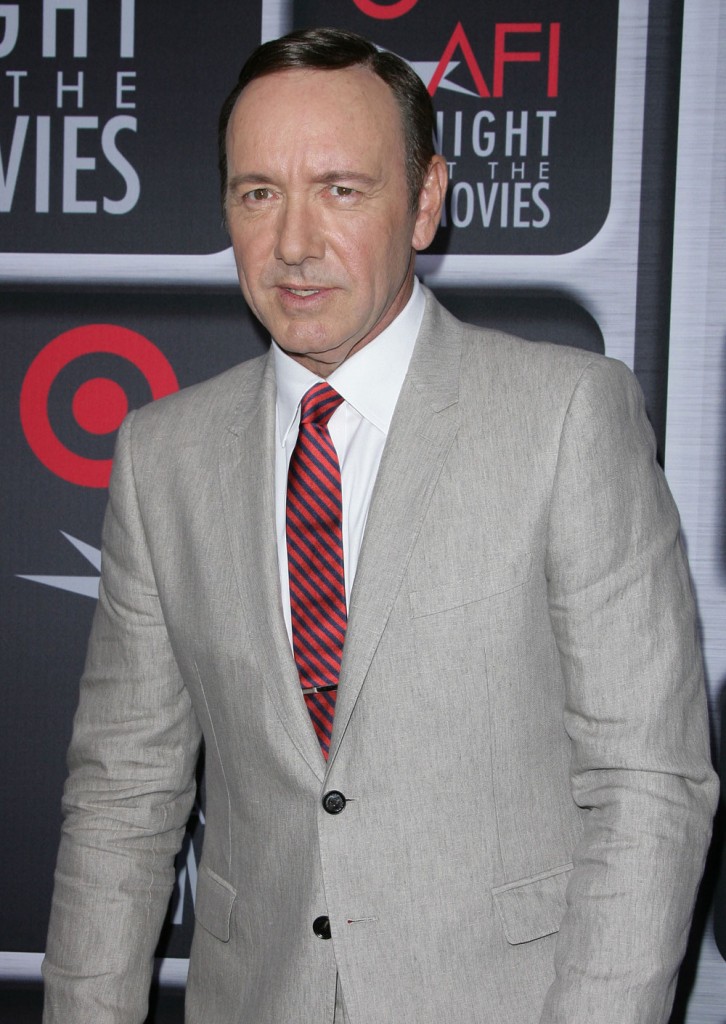 Kevin Spacey, that handsome bastard.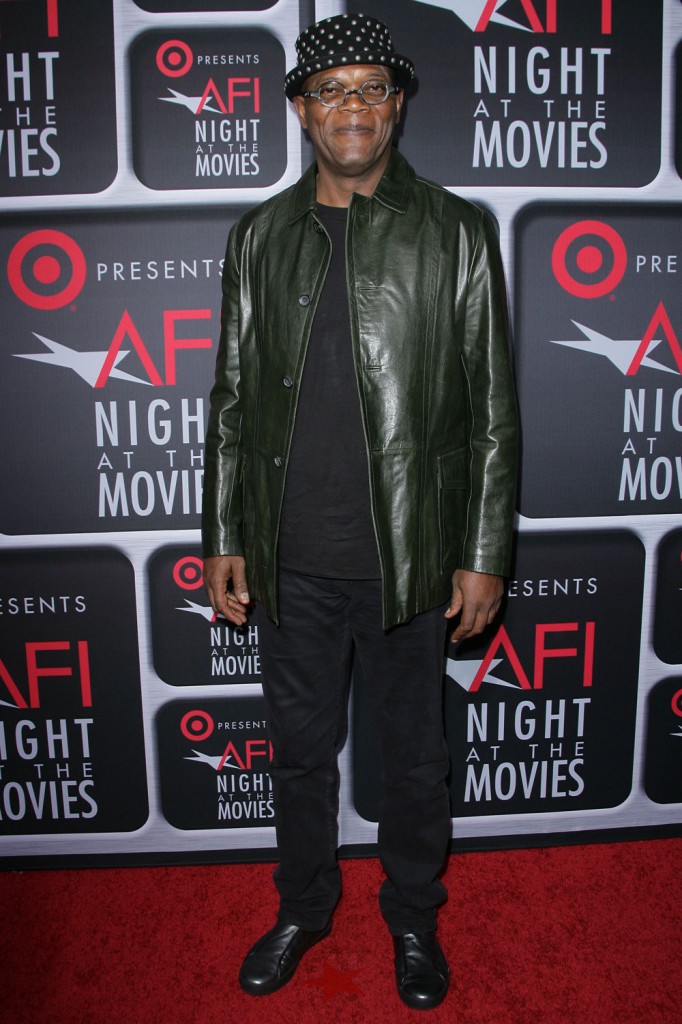 Samuel L. Jackson and his crazy studded hat. This must have been a good party.